The junior doctors' lawyer: Saimo Chahal QC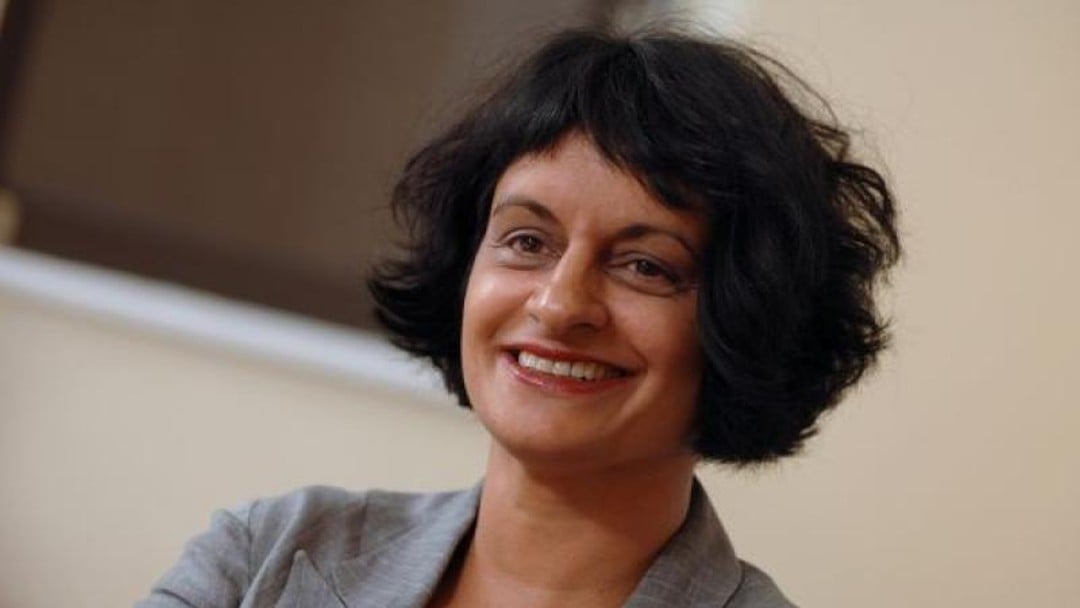 The Bindmans partner talks to John van der Luit-Drummond about limitations in the BMA's judicial review, new incentives to fund cases, and why right-to-die is such a hot potato 
In February, the British Medical Association (BMA) launched a widely anticipated judicial review (JR) of the government's decision ?to impose a new contract on junior doctors. ?The JR argues that the secretary of state for ?health, Jeremy Hunt MP, failed to follow due process by refusing to carry out an equality ?impact assessment (EIA) on the contract changes.
Described by the government as 'misconceived' and 'bound to fail', the BMA's JR – run by Capital Law Solicitors – has come under criticism. Confidential advice leaked to the press suggests the trade union ignored advice from its legal team. The advice, as reported in The Telegraph, warned the JR would 'definitely not' prevent the health secretary from forcing the contract on 37,000 junior doctors as there was nothing 'inherently unlawful' about his proposal.
With such a revelation, it is hardly surprising that some junior doctors sought to launch their own JR; one with greater scope to defeat the government's divisive plans for their profession. In March, a group of NHS staff and patients did just that. Taking matters into their own hands, a group of doctors, including Dr Ben White, Dr Francesca Silman, ?Dr Marie McVeigh, and Dr Nadia Masood, instructed Bindmans to investigate a JR centring on the detrimental impact the proposed contracts would have on patient and staff safety.
Initially working on a pro bono basis, Bindmans approached the case from an employment law perspective, but soon realised that the issues at ?play would need a public law expert. Step forward Saimo Chahal QC (Hons). 'Previous JRs have not been successful on the EIA issue alone. It is easy for the public authority to argue that they will revisit the decision and take account of the EIA, often doing very little in reality other than paying ?lip service to the equality duty,' she explains.
'There are particular concerns over the legality of the "decision" and the secretary of state's powers ?and whether he can indeed impose the contract.' 
Chahal is exploring a range of public law issues, including whether there is a power at all for the secretary of state to impose the contract, the rationality of the decision and health and safety of patients, rota gaps, ?a lack of government understanding as to how different medical departments work, and concerns about the morale and mental health of junior doctors. However, what makes this particular JR so interesting is that, unlike most others, it is being funded wholly through crowdfunding.
With the announcement of further industrial action filling column inches, the junior doctors reached out to the public, asking it to help fund its #JUSTHEALTH legal challenge. An initial target of £25,000 for Bindmans to start investigating a JR was smashed within the first 48 hours, and an additional £115,000 – to establish a working case fund – is almost within reach at the time of publication. 'I put the doctors in touch with CrowdJustice because it is a crowdfunding site for legal cases,' says Chahal. 'It only runs a few cases and this is the most successful one there has ever been.' 
Capturing the public's attention is one of the major challenges to crowdfunding a JR from scratch. In August 2015, the government revealed new powers to override and punish local authorities ?that deny fracking applications. The SaFE Alliance, ?a group opposed to fracking, sought to raise ?£20,000 to challenge the government's policy. Despite the protests and concerns over fracking making national news at the time, the alliance's CrowdJustice campaign only succeeded in raising £7,655 of its target.
'It is has to be something topical and of the moment, and it requires a huge amount of technical know-how and marketing expertise, as well as ?effort and time on the part of the clients to promote the case,' admits Chahal. 'Not every case ?is going to be suitable to crowdfunding. My firm ?did have a case about fracking. The client tried to raise funds and wasn't successful. Crowdfunding probably works where you need a limited amount of money to get advice or expert opinion and can negotiate and settle quickly, particularly where the issues are quite narrowly focused. 
'Nobody has actually tried to fund a whole JR before because it is, obviously, a lot of money, especially when you are litigating against the ?health secretary, whose legal funds will not be limited. His lawyers talk of the likelihood of each side spending "hundreds of thousands of pounds" on the litigation. That is fine for him, but in our case, the doctors do not have those sums at their disposal. The case then rests on the dedication, excellence, and skills of the solicitors and barristers on the side of the doctors to meet that challenge. ?It is not a fair fight – but who said life is fair? 
'Crowdfunding will not be an effective mechanism for the majority of cases,' she continues. 'It is only going to be suitable for specific cases that are topical and where there ?are issues of wider public significance.' 
Fortunately for Chahal and her latest client, the present political climate is dominated by the junior doctors' dispute with Jeremy Hunt, a David versus Goliath battle that the medics have been able to exploit to their advantage. Described by Chahal as 'phenomenally active', the doctors' group has been 'extremely media savvy', especially on social media, which has helped them spread the call for financial aid far and wide. 'They are a resourceful and dynamic group of clients,' adds the human rights lawyer. 'I've been very impressed with them.'
Of course, working with clients who are keen to court the media has its drawbacks. Practitioners know they tread a fine line when reaching out ?to reporters themselves, even though media attention can be helpful to a client's cause. However, giving a client too long a leash runs the risk they will hang themselves live on air before their case is fully developed. Does the media attention make it harder for Chahal to do her job?
'We have very different roles to play,' she replies. 'My role is to provide the doctors with legal advice and to steer them through the process and the pitfalls. Strategic thinking and planning is key in ?a case like this and I enjoy that aspect. There are other key players, such as the BMA, NHS employers, and various health bodies to contend with. There is also a great deal of interest from other doctors, nurses, consultants, and professionals, so not getting swamped by extraneous information ?can be challenging while marshalling the ?legal arguments.  
'Taking statements from people who are absolutely passionate about their work and circumstances and have ideological viewpoints is both refreshing but adds complexity to the case. ?On top of this there is of course the challenge ?of ensuring that the case is properly funded – ?so that we can be paid for the work.' 
The government's attitude to charities, campaign groups, and their lawyers meddling ?in the affairs of state via 'vexatious' lawsuits has become more alarming in recent years. Writing in the Daily Mail in 2013, the then secretary of state for justice, Chris Grayling, claimed that JRs are 'used by campaign groups as a legal delaying tactic for something they oppose' and that they are only started 'because campaigners believe that they will get media coverage for their cause', an argument recently levelled at the BMA. 
Grayling's chilling and dogmatic view of the public's right to challenge government decisions resulted in parliament passing the Criminal Justice and Courts Act 2015, a piece of legislation that would have dismantled the JR system if several major concessions had not been made ?by the justice secretary. 
The government has also seen fit to openly attack those law firms that bring actions against ?it, such as with the public dressing-down in parliament of Leigh Day earlier this year. 'It is a concern that the government is doing that, but as long as I do everything correctly within the law and act in a professional way then I will be able justify what I have done,' says Chahal. 'I feel an obligation to the public to make sure that the money raised in this case is well spent and that every penny is accounted for.'
Right-to-die
A week before Bindmans revealed its involvement with the junior doctors, the firm launched a crowdfunding page for its clients, Elaine Spector, and V and J ( who wish to remain anonymous). The CrowdFunder campaign, dubbed Your Death, Your Choice (YDYC), aims to raise an initial £50,000 to cover a JR – up to but excluding trial – against the government's failure to properly address one of the major questions facing modern society: a person's right to choose how, and when, to die.
'J has a terminal illness and is very sick and so does not have long to live and she and her husband do not feel able to deal with the publicity, which these cases have attracted in the past,' explains Chahal. 'This fundraising site was set up by us for them as they are a bereaved wife in the first instance and a terminally ill client in the second. Although these clients are also passionate about changing the law on assisted dying in this country they are not in a position to set up the fundraising site which requires a significant amount of technical expertise – so in this rare instance we set up their Crowdfunder  site for them, but I see this as wholly exceptional.'
The controversial issue of a patient's right-to-die – and their right for a loved one to assist them – continued to make front-page headlines in 2015. Less than a year after the Supreme Court called on parliament to consider a change in the law – following a case brought by Tony Nicklinson, a sufferer of 'locked-in syndrome' – businessman ?Jeffrey Spector became the new public face of the right-to-die campaign, having killed himself at the Dignitas clinic in Switzerland after being diagnosed with an inoperable spinal tumour.
In September, MPs voted against changing ?the law to enable doctors to assist terminally ill patients end their lives. A highly emotive debate saw both a Bill tabled by the Labour backbencher Rob Marris and Lord Falconer's Assisted Dying ?Bill defeated in the House of Commons, with ?330 MPs voting against a change in the law. ?Many would expect that debate over the assisted ?dying law to be, for the moment at least, closed. Not Chahal.
Having acted for Nicklinson, Debbie Purdy, and Paul Lamb, it is clear that the right-?to-die campaign is an issue close to Chahal's heart. ?It is a wonder such emotive work does not take its toll on the Bindmans partner. Has she, like many other practitioners, become desensitised to the plight of her clients?
'I do feel very strongly about the subject. I did not to begin with. But, having acted in a number of cases I have come to believe it should be a right for those who wish to avail themselves of it. 
'I have listened to many sad and painful stories,' she says, her voice dropping a fraction. 'But also some inspiring stories from people like Jeffrey, Debbie, and Tony. They were each, in their own way, amazing and extraordinary people who wanted to change the law and leave a legacy of something positive for others before they died. It is quite something when you are dying to think: "The law is unjust and I want to change things for the better for those who come after me." 'That has been a very motivating force for me.' 
It is that sense of moral obligation that Chahal says drives her to continue tugging at a knot ?that is equal parts legal and political in nature. ?'You are watching for the political developments ?as well as the legal developments, worldwide,' she continues. 'The problem is that we are stuck in a cultural backwater where the establishment feels ?it is too controversial a hot potato to tackle. We've got MPs and judges who think it is too difficult, ?too complex. 
'It is the combination of law, ethics, and politics that makes it such an interesting topic. The timing of any litigation will be crucial. The Supreme Court judgment in June 2014 said parliament should take a look at this issue and if parliament does not grapple with it then they may be obliged to do so. Parliament had a two-and-a-half hour debate, but if you listen to that debate you would not be impressed. It was extremely emotive with MP's shouting and ranting about their personal experiences by and large. 
'The discussion was not based on any evidence and it lacked any objectivity. The debate did not do justice to the subject matter at all. The Bill was extremely narrow – dealing with people who are terminally ill and have six months or less to live – ?so it would benefit a narrow group and not clients like Debbie, Tony, or Paul, the very people whose situations should be considered by parliament in any review of the law, according to the majority of Supreme Court judges.'
The YDYC campaign is an interesting comparator with that of #JUSTHEALTH. Two completely different issues, with totally different audiences. But while #JUSTHEALTH has taken off, YDYC has raised just £2,720 of its £50,000 target to date. 'The junior doctors' fundraising has been incredibly successful, whereas the right-to-die is a different and less immediate issue for most people. With more work I believe their fundraising could be more successful too,' says Chahal.
'It is a good moment to bring the case. It is coming up to two years since the Supreme Court decision and there are additional legal strands as a result of the Spector case. Because of the Suicide Act people are shortening their lives by going off to end their lives in another country. They have to do it under their own steam. If only they had that six months or a year more with their loved ones.' 
Chahal is wary that now might be the last opportunity to challenge the law for the foreseeable future, meaning funding for YDYC is crucial. 'The right to die case would go all the way to the Supreme Court, as probably will the junior doctors' case. 
'It's really difficult to estimate the costs as there are so many factors in play and so many elements which cannot be predicted,' she explains. 'It is money well spent when you consider the costs of some litigation which will affect one individual, whereas these cases will change the law and have wider public significance.' 
John van der Luit-Drummond is deputy editor of Solicitors Journal @JvdLD