Let's improve access to legal services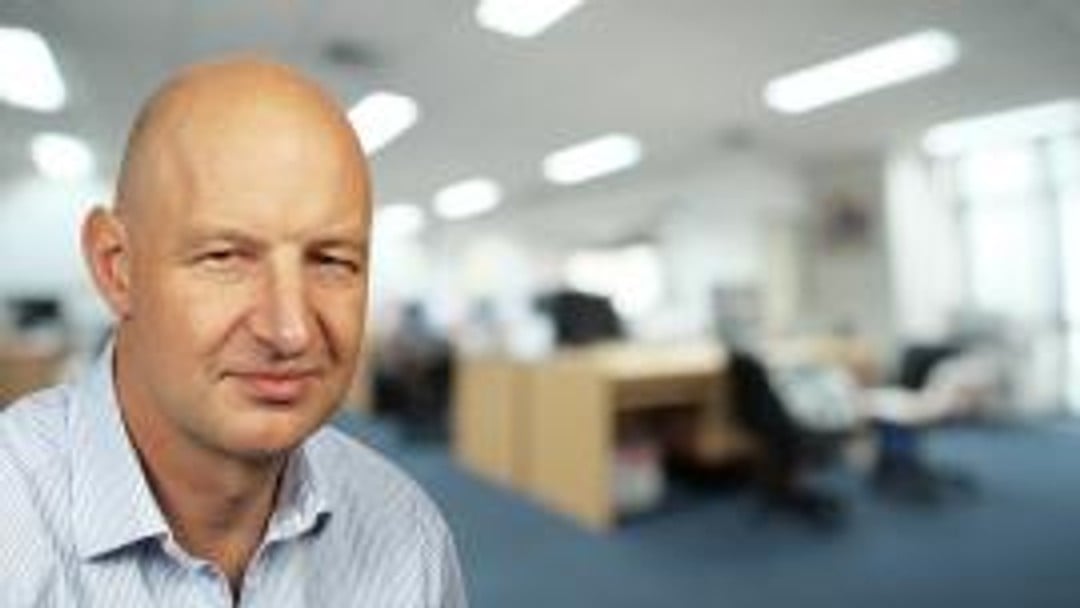 We need to look again at the Legal Services Act and reduce the number of regulators, former chief legal ombudsman Adam Sampson tells Matthew Rogers
At the end of last year the Competition and Markets Authority published its long-awaited report on legal services. It made a number of recommendations to increase consumer choice, including a call for greater price transparency, which has reignited the issue of legal comparison websites. Surely Adam Sampson, the former chief legal ombudsman and a strong consumer rights champion, must be in favour of this kind of initiative? It's not that simple, he suggests.
'In principle, the CMA is absolutely right,' he says. 'It's not impossible for law firms to be more transparent about the likely price for the service or to express their prices in ways which make it relatively easier for their customers to compare prices.
'However, the difficulty with price comparison websites is that it is extraordinarily difficult in legal services to compare two lawyers who for perfectly legitimate reasons could have very different views of the likely trajectory of the piece of legal work and the likely end cost. So while the prices they quote you might look very different, their difference is for a very good reason.'
For Sampson, greater price transparency is just one measure, along with targeted levels of regulation and the growth of alternative business structures, that can improve the legal services market and benefit consumers.
A reform of the current regulatory system, he continues, would also help with access to affordable legal services. At present, he says, the provision of legal advice ranges from unregulated McKenzie friends to strongly regulated solicitors employed by a law firm – both carry out similar roles.
'I would prefer a comprehensive look at what levels of regulation are needed for what legal type of transaction rather than having this curious all or nothing approach,' he remarks. 'Aim for something more nuanced where the level of regulation is linked to factors such as the level of the risk, vulnerability of the client, and so on and so forth, according to different types of transactions.'
The CMA report also considered there was a case for reducing the number of regulators, a suggestion which Sampson believes should be revisited. 'When I first met Sir David Clementi, after I came into the role of ombudsman, I asked him why he had not gone for a simplification in the number of regulators. He indicated that at the time it was politically very difficult to get to that position straightaway.
'It's now ten years since the Legal Services Act 2007 became law and it is surely time to look again at the current system and consider whether or not it is possible to simplify it further, if only to reduce cost and increase efficiency. The cost of maintaining so many different regulators is paid for by legal service professionals themselves.'
Linked-up services
Since the Legal Services Act allowed non-lawyers to own and invest in law firms the profession has been opened up to greater competition. A new report from the Law Society has found that there were 485 ABSs in 2016 – 126 more than the year before. Together, they contributed £2.2bn to the legal market, according to 2014/15 turnover figures – 11.7 per cent of total market turnover – and made up 5 per cent of all firms that were the main practising address of at least one practising certificate holder in 2016 (9,430).
Sampson believes that consumers are just starting to reap the benefits of a liberalised legal market. 'ABSs have started to drive multi-disciplinary service provision and we're beginning to see the first signs of law firms being part of conglomerates that are offering a great link to services such as accountancy and tax planning within the same entity. From a customer point of view, and in terms of a market transformation point of view, that seems to be really good.'
Sampson adds that the increased access to capital which ABSs enjoy can help law firms take advantage of the rapidly changing world of costly artificial intelligence and computer-enabled decision-making systems. 'By opening up the market to different providers and using IT, customers have greater choice about how they can access different types of law. It is now up to the profession to continue exploring different channels into the market and identify what customers want out of each type of transaction.'
New pastures
Sampson takes the opportunity to briefly address his resignation as chief legal ombudsman in 2014, which came after a reported £20,000 of travel expenses between his London home and LeO's Birmingham office were investigated. The arrangements under which Sampson was able to claim his expenses had been agreed by the Legal Services Board and MoJ when the Office for Legal Complaints was established.
Despite LeO's accounts being signed off by the National Audit Office for four years without issue, the appointment of Ursula Brennan as the MoJ's permanent secretary in 2012 brought in a more uniform approach across the department, which eventually led to Sampson's end. The NAO described the arrangement as 'novel and contentious' following a detailed investigation by the independent parliamentary body. Despite there being no suggestion that he had been dishonest, Sampson took the decision to resign, saying at the time that 'an ombudsman must be a figure above controversy'.
'Whether the arrangements we put in place in 2010 were proper arrangements or not, Brennan decided they were not,' he says. 'We thought that we were doing what we were legally advised to do. I was the accounting officer as far as the MoJ was concerned. The only bit for me that I found tricky was the public nature and any hint that I was personally dodgy. Thankfully, the current permanent secretary, Richard Heaton, made it clear to parliament that there was no question of personal lack of integrity.'
Sampson is now the managing partner of consultancy service DNGG, offering advice to charities and businesses in the housing and legal markets with the aim of helping to improve client service, financial security, and profitability. His experience at LeO and knowledge of the housing market, born out of his time as CEO at Shelter (from 2003 to 2009), has helped him to form a more varied career path. And his previous role at the housing and homelessness charity has given him a unique insight into the housing crisis.
MoJ struggles
Sampson reveals his ongoing frustration at the lack of legal aid – and lawyers – to tackle housing issues. In a recent analysis of MPs' surgeries, housing topped the list of legal concerns and Sampson has urged a government rethink. 'I started my working life working with homeless people and know how important it is for them to get proper legal advice and protection when they're dealing with local authorities or private landlords. The fact that legal advice is not available is distressing and shocking.
'Irrespective of the forthcoming general election result, we have to look again at our system and ask ourselves: are there ways of redesigning our current systems to make it easier for those people to get help, support, advice?'
The government's cuts to legal aid are just one of the decisions that have plagued the MoJ's reputation over the last decade and Sampson says its struggles have come as 'no surprise'. He suggests that the departures of high-profile figures, such as the former chief financial ombudsman, Natalie Ceeney, whom he described as 'highly skilled' and 'a transformative leader', were 'worrying'. Experienced civil servant Ceeney had been brought in to lead the £700m courts modernisation programme but left in 2016 after just one year in the job.
'The jury on the MoJ remains out, to me,' says Sampson. 'It's a department that inevitably is going to have had some problems. There's no question that it needs very strong and very skilled leadership if it's going to respond to the challenges that it faces. The difficulty is because this is a department which has the potential to trip ministers up and be seen as a failure. Ministers are inevitably going to be quite cautious and defensive about their approach in running the department.
'The MoJ now needs to show it can deliver digital reforms of HMCTS,' he continues. 'If you're going to deliver that sort of transformative programme you're going to have to act in a very decisive and clear-sighted way. The trouble with transformative management in the civil service is that it requires taking a level of risk, which a lot of civil servants seem unwilling to do. There's a tension there between a desire to do big things in a big way and a desire not to take risk.'
Matthew Rogers is a legal reporter at Solicitors Journal