Why lawyers need to develop soft skills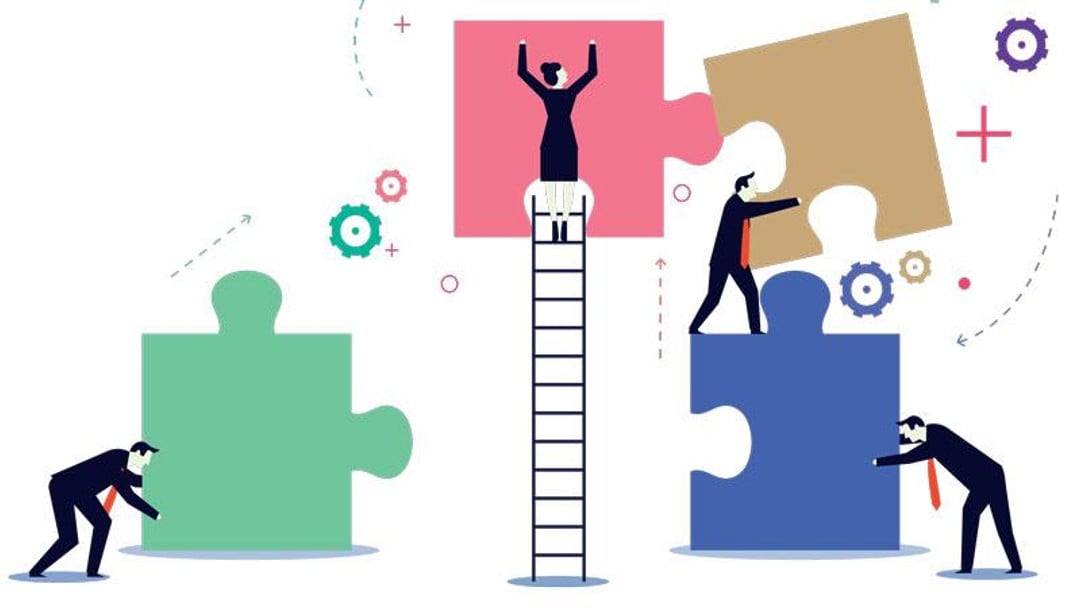 It started with the Legal Services Act and the financial downturn. Now, with the advent of technology and changing consumer habits, lawyers are finally taking business skills a lot more seriously, says Edward O'Rourke
The belief that soft skills training is a new phenomenon in legal services is not entirely accurate. It started more than 20 years ago when the LPC course offered training in negotiation, interview techniques and communication.
At this time, however, in most firms the notion of offering anything other than legal skills training was an anathema. Today many firms offer a greater level of soft skills training than they do legal skills. So what changed and why?
For many years the legal industry under-invested in numerous aspects of non-core activities in comparison to other industries. Investment in business development, IT, training etc. was, in most firms, a lower percentage of turnover than almost all other industries.
Law firms only competed with other law firms and as long as we all behaved the same way, the playing field remained level. In mapping the changes over the past 20 years or so there are some key catalysts for a change of focus on training within the profession, away from purely legal expertise in the strict context of delivering regulated professional services to a much more business-like approach.
Among these are the Clementi report, the economic downturn, the Legal Services Act and the arrival of alternative business structures (ABSs), the new SRA competency framework, and the Competition and Markets Authority (CMA) legal services market study in 2016.
Clementi review
The Clementi review, published in 2004, was a lengthy document that put forward proposals for reform in the legal industry. "The business structures through which legal services are delivered to the public have changed little over a considerable period," Sir David Clementi observed.
"Whilst it is plain that there is competition between lawyers within the current system, and the proposals in this Review are intended to increase this, I have learnt that certain lawyers dislike being described as part of an industry.
"They see a conflict between lawyers as professionals and lawyers as business people. The idea that there is a major conflict is in my view misplaced. Access to justice requires not only that the legal advice given is sound, but also the presence of the business skills necessary to provide a cost-effective service in a consumer-friendly way."
While others had been voicing similar concerns for many years this was a sign that the government may step in to introduce legislation to force law firms to change and to operate in a more business like fashion; identifying ways to deliver services to clients in a more cost-effective and consumer-friendly manner.
Then, in 2008 the world was rocked by the economic downturn. This led consumers to look more closely at how their money was being spent and to start demanding greater value for money.
Purchasers were less willing to accept prices without the evidence of the value attached to it. Clients sought more cost-effective services and judged the cost effectiveness in terms of how consumer-friendly the service was – largely because this was the easiest metric for them to measure. A theme was emerging.
ABS model
Following on from the Clementi Review came the Legal Services Act. It makes reference to eight regulatory objectives of which one was: "promoting competition in the provision of services..." This was further recognition that the historic competition between law firms all doing the same things in the same way needed more of a shake up.
The act introduced ABSs and the first of these became licensed in 2012. Many ABS licences today are held by 'traditional' law firms, such as that held by us at Ashtons Legal, but plenty are held by new entrants into the legal services market.
Some of these are start-up businesses introducing completely new business models while others are other professional service providers broadening their service offering, most notably accountants.
The new entrants are looking to differentiate their offerings along two lines: costs and providing consumer-focused solutions.
New competency framework
From November 2016 the training requirements for solicitors moved from an hours based assessment to a competency based one. The SRA identified a number of soft skills in drawing up the competency framework.
Emphasis has been placed on, among other things, being able to communicate effectively and sensitively; treating clients with courtesy and respect; delegating tasks when appropriate to do so; acknowledging and engaging with others' expertise when appropriate; being supportive of colleagues and offering advice and assistance when required etc.
What has this meant for the profession? In the past, the Law Society has produced a comparative table of what clients and lawyers think constitutes a good service. The interesting outcome is that top of the clients' list would be bottom of the lawyers' list and vice versa.
Clearly there has been a disconnect between lawyers and their clients. Unsurprisingly perhaps, the lawyers instinctively focus on technical expertise – the core area in which they were traditionally trained.
Meanwhile, clients, who could not easily assess the technical competence, would focus on the more emotional measures, how did the lawyer make them feel, how well did they communicate etc.
Gradually, the above pressures have resulted in more and more firms realising that they need to ensure their lawyers are better communicators, able to have empathy with their clients and to look at commercial, not just technical, solutions. More and more firms are offering training on communication skills, emotional intelligence, empathy and other soft skills.
For many firms this training is being delivered in-house. Unlike training in technical skills there is an increasing appreciation that softer skills training requires continual work and not a one off instruction. For everyone, building new skills or habits is harder than learning new technical data.
CMA report
On the horizon for law firms is the increasing prevalence of comparison websites. The CMA's Legal Services Market Study released in December 2016 noted: "DCTs (Digital Comparison Tools) and comparison websites are increasingly used by consumers in other sectors, particularly for energy, insurance and communications (for example, to find broadband services or mobile phone packages).
"They could be particularly useful in the legal services sector in overcoming the issues of information being both hard to access and to assess by bringing together comparable information in one place.
"This could have significant benefits for competition between providers. Indeed, the SRA suggests that: 'increased coverage of the legal services market by comparison websites would be the single best way to enable con- sumers to compare legal services'.
"However, unlike in some other sectors, DCTs with price comparison capabilities that allow consumers to select providers directly are not widely available in legal services. MoneySuperMarket is the only one of the UK's large price comparison websites to operate in the legal services sector and it does so only for conveyancing."
Many may question the comparison between buying a legal service to obtaining energy from a supplier, believing that complex services are hard to price in a comparable manner and it is possible that customer reviews may be misleading. Nonetheless, the CMA recommendations include that legal service regulators help consumers navigate the sector and facilitate comparison.
Core values
The tide of change is clearly here. Many firms have recognised this and have redesigned their staff training accordingly. There may be some that have yet to make this shift, but any attempt to resist it seems as futile as King Canute's attempt to hold back the tide.
Our legislators, regulators, customers and competitors are all looking to force this change upon a profession they see as lagging behind the rest of the commercial world. So, having recognised the need to change, are we any better for it? Clearly, as far as progress within my firm is concerned, I am biased.
Moreover, I recognise that, as with anyone, I may be susceptible to confirmation bias – paying attention to the evidence that supports my view of life while ignoring or downplaying any that may contradict my opinions.
However, when, six years ago, we embarked on our journey to pay more attention to the softer skills, we introduced four core values to the firm: Teamwork, Respect, Communication and Leadership (which we define as leading by example).
Working alongside this we trained our staff with learning and development consultancy Insights, demonstrating how different people respond to the same communications differently and how understanding each other's communication preferences can enhance our working relationships.
We now have a team that is more in tune with these differences and focused on being effective communicators. We do not get it right every time, we all slip into old habits from time to time, but the heightened awareness means we are now getting it right more often than ever before.
This translates into our interactions with our clients as well as with each other. This should ensure that we are fitter for a world in which our regulator will insist we use service com- parison websites to demonstrate our value.
Empathy layer
Furthermore, if we look further into the future, many commentators suggest that artificial intelligence (AI) will change our jobs, removing the routine, mundane or repeatable tasks. The suggestion is that the lawyers of the future will be applying the empathetic layer over advice that will be computer generated. If this is to be the case, the softer skills training will become increasingly important.
This is a belief echoed in other spheres too. In an article in Accountancy Age on 11 November 2018 entitled 'What soft skills do you need to succeed in the finance industry now AI is on the scene?', Lucy Skoulding observed: "A new survey has revealed that accounting and finance businesses are placing communication skills as high on the priority list when it comes to hiring employees.
"Artificial Intelligence is now being used for many of the technical and analytical skills that were once left to staff according to the Reed Finance State of Skills research. The research shows that accounting firms value what we call human skills, such as verbal and written communication, over technical accounting skills.
"Those looking to employ finance professionals place oral comprehension, meaning an understanding of what people are trying to say, and written comprehension, an understanding of written ideas and information, as the most valuable skills. In contrast, those more traditional skills, like economics and accounting as well as deductive reasoning are thought to be the fourth and tenth most important skills respectively."
The challenge for all traditional businesses in the professional services sector is to understand how you enable those within your organisation to acquire those business skills, especially if you're not naturally so inclined. I am sure there are many businesses all seek- ing to achieve the same goals and there are no doubt numerous ways of achieving this.
No quick fix
Skoulding's article focuses on the recruitment process. While clearly no business will want to hire someone they do not feel will 'fit in', my view is that an approach around only recruiting those candidates already in possession of the right skills is too limiting.
Firstly, the teaching of these skills, while not new, is only now being widely considered, thus the pool of candidates is small. Secondly, the nuances that each business will want to apply to these skills will vary and thus we need to tailor something unique to our business.
Finally, recruiting these skills will be devalued or entirely eroded if those already within your business behave in a contrary manner. For me this is both a culture and change project. The difficulty with this challenge is that there is no quick fix.
In a world where quick results and instant rewards are increasingly valued, it takes courage and determination to put in place a program that will take years to deliver results.
However, no cultural change can occur quickly and in the traditional professions almost all change occurs at a slower pace than in many other sectors. At my firm, we are clearly mindful of the culture we want when interviewing prospective hires.
However, the hard work starts after the hire is made; for those already in our business it started back in 2013. All staff within our business are put through an Insights training programme; our core values are plastered across the screens as everyone logs in and we have a monthly core values award.
We have designed our own in-house leadership programmes and course materials include books such as Stephen Covey's 'The 7 habits of highly effective people' and Daniel Goleman's 'Working with emotional intelligence'.
Our targets and performance management include feedback on adherence to the core values. This change journey has been underway for six years and will continue for many years to come. Unlike learning technical skills, behavioural change takes time.
Re-wiring old behaviours requires more patience than ask- ing someone to take on board a new piece of information. As the world moves to a more technology-enabled environment, one aspect I believe will help businesses survive (but is not in itself sufficient) will be their ability to demonstrate not only technical competence but empathy too and at a price which is perceived to add value to the purchaser.
Edward O'Rourke is a partner and CEO at Ashtons Legal www.ashtonslegal.co.uk @AshtonsLegal