The acid test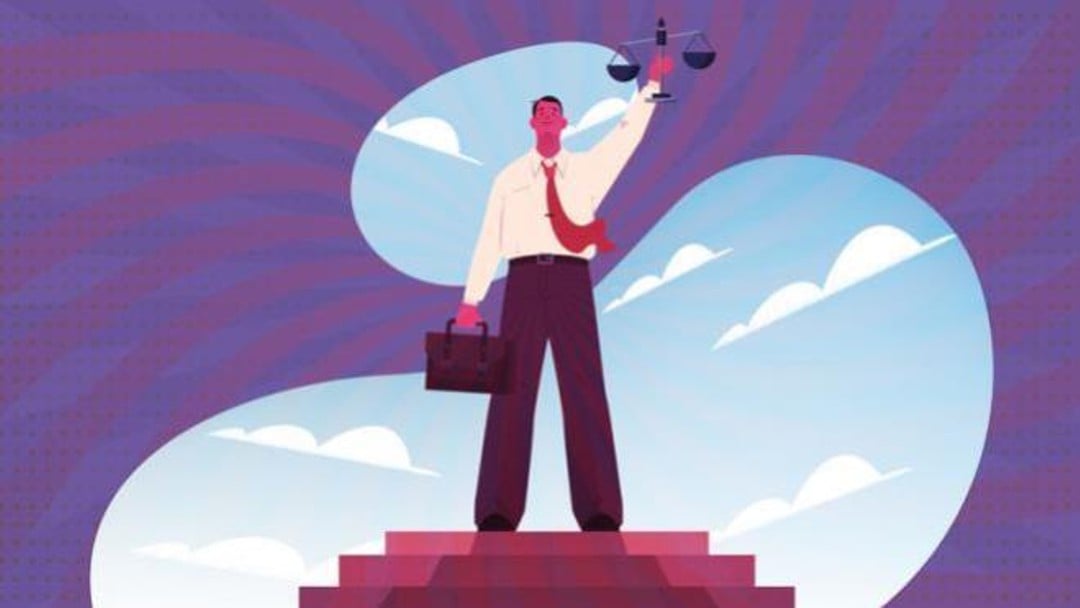 Regulatory fallout is a given right now but high standards are still expected, says Susanna Heley 
The world will be feeling the effects of covid-19 and the steps taken to combat it for a long time. The legal profession has already had to make difficult decisions about staffing, pay and conditions to ensure effective financial management and the future survival of firms.
The Solicitors Disciplinary Tribunal (STD) has adjourned a number of hearings and switched others to video hearings having closed its London premises for the protection of staff and visitors. Those who have had to rearrange their lives to work from home as much as possible and to become familiar with fully remote hearings are seeing the immediate effects of the crisis. 
But it's likely that the SDT will also be a witness to longer term effects of the crisis. In times of difficulty, underlying issues as to compliance and risk management can be highlighted; and times of recession or straitened financial circumstances can reveal previously masked shortages on client account or other financial issues. Regulatory fallout is to be expected in times of extreme stress. 
It will be interesting to see what comes of the current crisis. Financial fallout is something that all firms will be familiar with and will expect. Those firms which fail to take steps to ensure effective financial management through the crisis may well be in for regulatory consequences down the line on principles that need no retelling. 
But what of those who flout lockdown restrictions: will there be disciplinary consequences if solicitors or their employees get fined by police? What of firms who fail to have proper regard for the wellbeing of their employees or force them to undertake work which puts them at risk? 
This crisis is an acid test of firms' contingency planning and compliance cultures. The sheer speed at which firms were forced to adapt amid unexpected financial pressures on both firms, and pretty much all clients, is likely to have dramatic repercussions on the profession. I shall leave others to speculate on what that might mean for long term remote working capabilities and the future of video hearings, and focus on those issues which may be of interest to the SDT in due time. 
Many of the emerging risks are associated with people taking advantage of systems weaknesses. Cyber criminals are targeting laxer security on home computers or using national fear to inform more sophisticated phishing scams. Those risks are manageable through diligence and communication to ensure staff are aware of the latest red flags. Other risks are more insidious, in particular those that may arise from frustration at the lockdown restrictions.
The most obvious risk is that solicitors or other employees will be tempted to break the lockdown rules. While I would hope it's unlikely that solicitors are involved in reported examples of bad and abusive behaviour aimed particularly at keyworkers and NHS staff, any such involvement would likely invite a regulatory response.
Refusing to co-operate with police or failing to give an honest answer if challenged when out and about may also result in far more severe consequences for solicitors than for those who are not subject to regulatory scrutiny.
Similarly, the Solicitors Regulation Authority (SRA) has demonstrated in the past that it has little tolerance for the posting of offensive or inflammatory comments online. Bored and frustrated solicitors or employees may be tempted to vent online as we've seen in the case of Sheila Oakes, reportedly dismissed from her legal job and expelled from the Labour party for suggesting that Boris Johnson deserved to get ill. It is rarely advisable to post anything which could be construed as a personal attack, discriminatory or offensive.
In the regulated community, one would hope that the message is getting through that comments on social media are not private and are of interest to regulators. 
Firms may also find themselves struggling in relation to ensuring effective supervision of remote working. Ensuring that all 
fee-earners understand policies and the limits of what they are permitted to do under their own authority is key to demonstrating effective supervision.
Regular communication between fee-earners and supervisors is important not only to demonstrate compliance but also to be assured of wellbeing, particularly where individuals may be self-isolating or living alone. 
Solicitors should not be tempted to take shortcuts as a result of the current crisis: to yield to client pressure to take steps which should not properly be taken because of the crisis. Experience suggests that difficult times may cause solicitors to act out of compassion for the difficult position clients may find themselves. 
Nevertheless, proper care should still be taken to ensure, for example, that you do not offer banking facilities to clients and do not advance cases which are not properly arguable. Where clients are struggling due to the stalled housing market, professionalism rather than sympathy has to be your guide.
Undue influence
Dealing with wills and probate is not straightforward where meeting with clients is not necessarily possible, particularly if clients are already sick. Establishing capacity and lack of undue influence requires particular care where clients are self-isolating or already ill.
There have been some particularly tragic tales of covid-19 claiming multiple family members, which may result in multiple failed legacies and complex legal issues. 
It may be expected that people need advice on their rights as to inheritance or government assistance or to challenge restrictions which have an unfair or disproportionate impact. For those looking to obtain work related to the crisis, particular care needs to be taken as to the propriety of marketing methods and ensuring vulnerable clients are not taken advantage of. 
All of these issues are lessons learnt from regulatory trends which emerge in the aftermath of a significant political or national event. I see no reason why covid-19 won't have its own lessons to teach us. 
Survival
Looking ahead, I expect that some firms will not survive the crisis; that there will be prosecutions in respect of accounts rules breaches; and that the SDT will see a raft of cases arising from misconduct occurring or uncovered as a result of the lockdown.
One hopes, of course, there will be positive lessons and experiences to come out of the crisis; that the legal profession will demonstrate resilience and flexibility and continue to serve clients; and move on to embrace innovative forms of practice emerging from the crisis. 
Effective risk management, including taking on board the lessons available from past crises, is one way to ensure you and your firm are one of the positive examples. 
For those who have not yet considered the SRA's FAQs on compliance during the outbreak, you may want to take a look. The message seems to be pretty clear that the SRA expects firms to be able to deal with this crisis in a compliant way although it accepts that there are some areas where an element of enforced flexibility will be necessary. 
Where strict compliance is not possible, you should take a prudent approach and document your decisions as necessary. Covid-19 has given us all a great deal to think about. What it should not give us is any excuse to relax our vigilance or depart from the high standards expected of our profession.  
Susanna Heley is a partner at RadcliffesLeBrasseur rlb-law.com