Taking action on diversity: Freeths' 2021 Diversity Pledge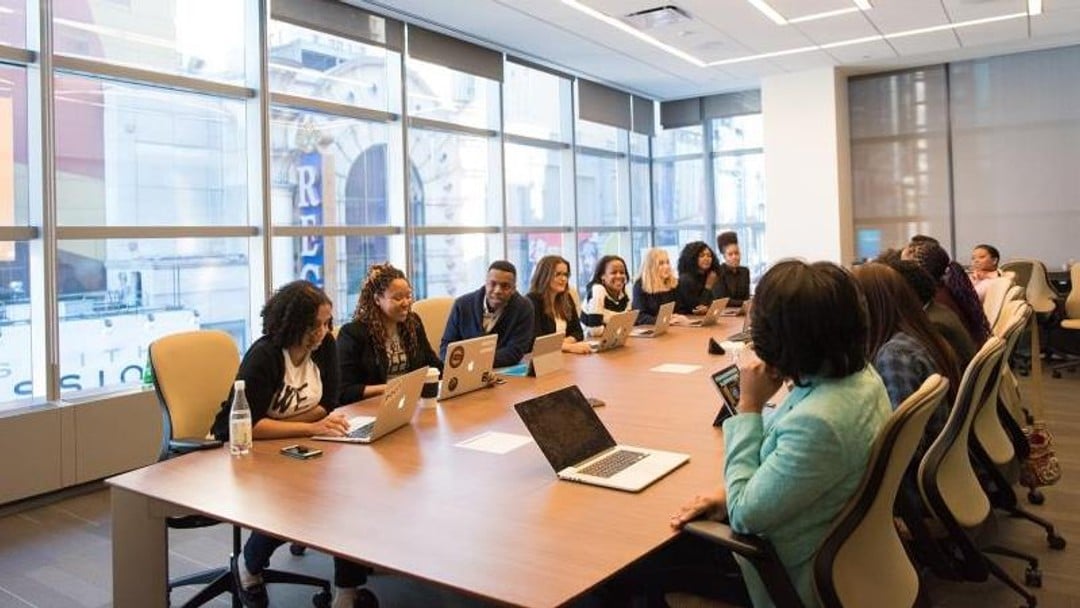 Philippa Dempster shares details of Freeths' 2021 Diversity Pledge, highlighting the importance of achieving diversity within firms.
The need to improve diversity and inclusion within the legal profession has become increasingly clear over recent years.
In 2020, the Law Society published its Race for Inclusion report, which found that while 17.5 per cent of the profession identify as Black, Asian or minority ethnic, this was true of only 8 per cent of partners in the largest firms. Law Society president, I. Stephanie Boyce commented: "We must show that people from all walks of life and backgrounds can make valuable contributions and achieve success in our profession."
Meanwhile, the Social Mobility Commission's state of the nation report 2021 found a disparity in pay between those from privileged and working class backgrounds. In 2019, professionals from working class backgrounds earned around £6,000 less than their privileged counterparts. 
Action is needed – and one firm taking action is Freeths. Senior partner and managing partner, Philippa Dempster tells us more…
"Diversity is not just a box ticking exercise for us, it is a key pillar of our strategy. We are proud to be nationally recognised as an equal opportunities employer for our diversity and inclusion work. We know our diversity not only gives us a competitive advantage but also makes Freeths a great place to work.
Freeths has an open culture and celebrates individuality. We continually encourage all of our people to have a deeper understanding of diversity and to take part in activities which help us to move the dial, enabling more people from diverse backgrounds to consider working in a firm like ours and to take up successful and fulfilling careers.
We already run a number of successful diversity initiatives and activities but the coronavirus pandemic and homeworking have created a real challenge to ensure continued engagement. In addition, having 12 offices means unless the project is a national outreach, such as Right to Read or university mentoring programmes, some of our initiatives can fall 'under the radar.'
Furthermore, some are only known by a small group of people, but we hope the pledge will provide a platform to showcase the work the firm is already undertaking and allow staff to easily sign up to activities and events.
So, we have decided to launch a Diversity Pledge, designed to raise awareness and encourage everyone to get involved, to individually make a difference. The pledge is a volunteer platform whereby every employee and partner will have the opportunity to voluntarily sign the Diversity and Inclusion (D&I) pledge so they can visibly demonstrate their commitment to D&I.
Diversity Pledge
Initially, we are showcasing opportunities and activities to encourage employees to commit to at least half a day to carry out D&I activities. Many of our people are incredibly keen to get involved with D&I activities and increase inclusion at the firm. The pledge will provide tangible opportunities for our people to sign up to and get involved. Importantly, it will also allow staff to share activity ideas and learnings all focussed on improving D&I at the firm. By working together, the number of hours we can devote to activities could amount to a fulltime person for a whole year.
The activities and events will be varied to increase the knowledge of staff in becoming aware of the barriers people face from different backgrounds. It is incredibly important to ensure there are ranging activities to appeal to as many employees as possible. Embedding diversity and inclusion within our everyday practices across all teams ensures diversity and inclusion is a way of thinking and not just a tick box exercise for individuals.
Freeths already participate in various internal and external D&I activities. Including, mentoring programmes, being part of panel discussions or presentations aimed a widening participation in the legal sector, creating magazines, writing articles and organising events. These are all the key points which will be advertised on the pledge.
The Diversity Pledge has been a working project with discussions and ideas fed into by Freeths' Diversity and Inclusion Committee. It has been instrumental for staff to voice their ideas on how they want to see the pledge shaped. Another celebration would be that we have thought about accessibility of the site from the beginning of the project. Exploring accessibility of the site in this project has enabled us to develop knowledge on digital accessibility which can be shared across our IT, business development and marketing teams.
We know if we are to continue to move the dial when it comes to diversity and inclusion, we need to engage everyone within our firm we hope to do this through our pledge. It is vital to continue to embed D&I within our practices at Freeths, being representative of our people, clients and communities is fundamental to our continued success, another reason why we need to engage everyone! By recognising our staff as individuals and embracing different views and characteristics, it creates a dynamic and entrepreneurial environment. 
Diversity and Inclusion
D&I impacts all of our lives and it often means different things to each individual, which is why it is important to us that we build our pledge around our core D&I commitments of creating an environment where every person has the freedom to be their authentic self. We also aim to ensure that each person is supported to achieve their full potential. Within our communities, we aim to focus on widening participation of the legal sector and inspiring future generations of lawyers. To do this successfully we need the input of everyone, and we are hoping the pledge will make it really easy to find out what is happening across the firm and how to get involved. 
The Diversity Pledge provides a platform for employees to be innovative and creative. It will be a safe and comfortable environment for employees to share their ideas encouraging diversity and inclusion. For example, our recent black history month celebrations saw us take over the Instagram page of Law Careers.net. It also creates opportunities for team building, as we anticipate we will have some local office initiatives which will hopefully be in person and in the local community. Furthermore, the pledge provides Freeths with opportunities to work collaboratively with our key clients on D&I initiatives or projects. By inviting our clients to host or attend events, we can share ideas on best practice and influence businesses in our communities.
For me personally, I will be engaging (along with the senior management team) in some reverse mentoring and I am really looking forward to this. Over the last 18 months, since becoming the senior partner and chair of the Diversity Committee, I have become more involved in D&I and have found conversations with staff from different backgrounds really illuminating.
I am really excited that we are showcasing our D&I activities and are finding ways to get our people more involved. It is important that we play our part as individuals and as a business, in raising awareness of the opportunities to work in the legal profession, to inspire people from all backgrounds and to make the law accessible. Our Diversity Pledge initiative, provides focused initiatives to get behind to really make a difference. Together, collectively what we can achieve will be powerful.
This initiative is a great way for us to stride forward together and help us to achieve our aim of being a beacon of D&I. It will enable the firm to visibly demonstrate its commitment to D&I and call for staff to continuously develop the firm's inclusive practices.
For many years, we have been running successful diversity outreach partnerships, projects and activities both with our communities and within our firm, but the feedback is that we want to build on this success and do more. Fired by the enthusiasm of our staff, our partners, our board, our D&I committee and sub-groups and our external partnerships our pledge idea was born and we are excited to see where it takes us!"
Philippa Dempster is senior partner and managing partner of Freeths' London office freeths.co.uk