Sundeep Bhatia: 'The diversity journey is far from over'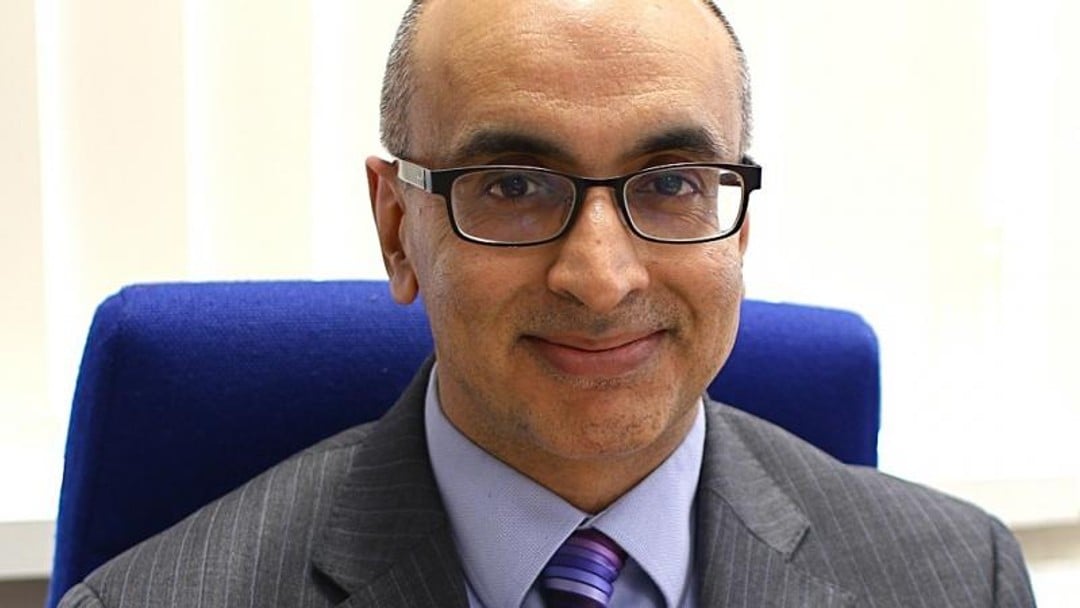 By
Law Society's Regulatory Affairs Board chair talks to Jean-Yves Gilg about proving your firm's diversity credentials beyond a mere tick-box exercise
'There was a sea of judges' wigs, and that one white turban,' says Sundeep Bhatia. 'It was inspirational.'
Bhatia, the first BAME chair of a Law Society board in modern times and a long-standing ethnic minority council member, was at the opening of the legal year last autumn. Spotting Sir Rabinder Singh QC in the judicial crowd, the first Asian lawyer to be appointed a High Court judge, in 2011, wasn't difficult. It also showed how much work there was left to do to improve diversity in the profession.
The number of ethnic minority solicitors entering the profession has increased in the past decade, growing from 8.7 per cent in 2005 to 13.9 per cent in 2015. The Law Society council itself has more Asian and minority members than it had then. This has been helped in part by the existence of specific ethnic minority seats, which are attracting more applicants than they used to.
'The last time I stood for my seat on the council, there were seven candidates for three positions. This is quite a high number and probably one of the most contested seats,' Bhatia comments. 'And I'm glad about that, because it genuinely gives voters a choice of people to choose from.'
But Bhatia, the current chair of the Law Society's Regulatory Affairs Board, rejects the suggestion that specialist seats have run their course and are no longer necessary. He agrees selection should take place on merit but says the diversity journey is far from over.
'When I came on to the council there was only one geographical seat occupied by a BAME solicitor. Now there are several. Awareness of diversity issues has increased among solicitors, and diverse elements of the profession have got more of a voice and seek to make that voice heard. I'd be very happy if we didn't need specialist seats like mine, but we've not reached that stage yet.'
As a second-generation migrant born to parents who were doctors, Bhatia enjoyed the benefits of education and a supportive family. 'People like me are integrated and a lot of us have reached levels of seniority as professionals. But for our voices to be heard, we need more Asian and ethnic minority lawyers in the higher echelons,' he says.
The sole practitioner at Beaumonde Law agrees that the law is on average a more open environment than other sectors of the economy but also that more practical encouragement can be given to firms.
'Could do better'
'A teacher looking at where things stand would probably say "could do better", even though there are some very good points,' he confides. 'There are probably two types of firms: those that are truly diverse and embrace diversity, and the ones where diversity is just a tick-box exercise. But law firms are at their best when they pick the best candidates, from all backgrounds and strands of diversity.'
To date, the main diversity initiative remains the Law Society's 2009 diversity charter. Designed by barrister Sailesh Mehta, Bhatia's predecessor as chair of the Society of Asian Lawyers, the charter and its associated protocols give signatories the tools to implement and show their commitment to diversity.
It was initially intended primarily to allow larger firms to provide evidence of their diversity credentials when pitching for work with large corporations or government departments. But Bhatia says it caters for smaller firms too – as a quick look at the list of 300 signatories suggests.
'It makes firms realise that if they are truly diverse they will attract more clients, especially as some clients make it a condition of doing business with law firms. Perhaps that's more for large or City firms, and there is an element of marketing to it, but if it helps change behaviours, there's something to be said for it.'
Last year, the Law Society launched a new division, which is bringing together representatives from existing ethnic minority lawyers groups. Even though this new initiative appears to duplicate the effort of individual groups, Bhatia's response is that it brings together different strands and solicitors from varied backgrounds and firms.
But beyond such initiatives, Bhatia goes on, is the need for greater self-awareness. 'What we must publicise is that when people recruit into their firms they shouldn't be looking for mini-mes who think like them, look like them, and went to the same college as them. Look for people from different backgrounds with different ways of thinking. It's great for you because your firm will appeal to people who might not otherwise consider using your services.'
Bhatia accepts that regional or smaller firms are not under the same direct client pressure as large commercial firms, but he says individual clients and small businesses will go to firms where they feel comfortable culturally, 'and that creates very real incentives'.
Solicitors rising
There are other, less obvious obstacles to social and ethnic mobility, however, starting with the lack of former Asian solicitors in the upper ranks of the judiciary.
Both Sir Rabinder Singh QC and Bobbie Cheema-Grubb QC – the second Asian lawyer and first Asian woman to be made a High Court judge, in 2015 – are former barristers. Could there be an issue with the pool from which judges tend to be picked?
'That's a huge issue,' replies Bhatia. 'There are some fantastic solicitor advocates out there who would make excellent judges.'
Inevitably another question comes up, that of recent comments by judges about the quality of advocacy among solicitor advocates. 'Some judges can be biased in favour of barristers, and barristers can be very protective of their territories. Some solicitor advocates are better than others, but a lot of the criticism has been unjustified. A lot of it is market protectionism.'
Bhatia's comments will no doubt resonate with many at that end of the profession. In the meantime, his answer is to push for more solicitors to put themselves forward, both as role models within the profession and as candidates for judicial positions, until the day when the Law Society elects its first ethnic minority president.
Jean-Yves Gilg is editor-in-chief of Solicitors Journal