Sparking innovation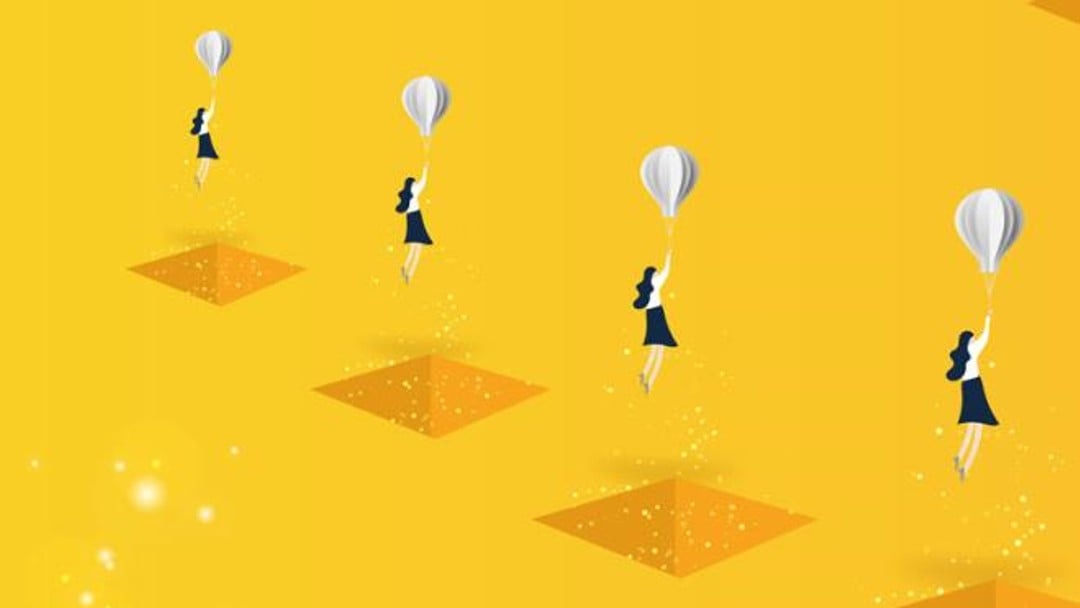 An innovation board can be an asset to firms seeking to innovate, but first they need to appreciate what innovation really is, says Hélène Russell
Law firm leaders often worry that their firms are insufficiently innovative. They see the rise of alternatives to traditional legal services and worry how to compete.
They find the latest generation of lawyers harder to manage as they fail to respond to traditional motivators, such as monetary rewards and partnership promises. And, of course, many want to invest in finding a slice of the 'innovation action' to steal market share from their competitors and become the legal equivalent of the likes of Uber and Netflix.
Pinsent Masons recently announced its new Spark Board – a diverse group of eight individuals which the firm hopes will bring a new perspective to its strategic decision making.
The board's composition is intended to ensure that "different generations, geographies and job roles" are represented in the direction of the business for a more representative, profitable and secure future.
While I applaud the firm's commitment to diversity as a knowledge, learning and innovation professional, I am particularly interested in the Spark Board (and diverse boards generally) from a different angle – that of innovation.
Becoming more innovative
Many firms have invested in roles with innovation in the title. The question is, how many of those firms have a clear understanding of what innovation is; and what innovations are they aiming to deliver to support their business strategy?
You may, for instance, be looking for ways to improve your profits in competitive times, finding new markets for services, or finding effective ways to deliver legal information and help to the neediest in society who have limited means to pay.
But whatever your aim, getting to grips with what innovation really is can significantly help you in the first steps to understanding how to create a more innovative organisation.
Innovation is often confused with novelty and creativity. It can also be confused with technologies. Although it can include elements of all three, innovation is actually a process involving multiple activities to uncover new ways to do things – putting new ideas or approaches into action to provide new value.
Innovations can be big or small; they can be breakthrough or disruptive; or they can be incremental, building on existing products or services.
Although innovations are often mainly considered within the context of business and competition, they aren't necessarily about creating profit. Innovation is about creating new value as defined by the user, customer or market. Innovative services could be provided pro bono or at low cost to customers who are unable to afford traditional services.
The key components of innovation are creative problem solving and the development of new ideas. But where does this creativity and novelty come from?
Research suggests that diverse teams, where the individuals bring together different 'knowledge', are more creative and successful than expert practitioners who work alone.
This is also true in academic fields such as mathematics, historically dominated by lone geniuses, as well as in professional services businesses.
As we all grow, learn and develop – both at work and at home; we continuously add to our internal 'knowledge stock'. We learn things traditionally through lectures, research and reading; and experientially. Sometimes we recognise our experiential learning through reflection; or we don't realise what we've learned until we need to apply it in another situation.
This combined knowledge is a considerable asset for organisations. However, it is not hard to imagine that people from similar backgrounds and education, who are siloed within business units or departments, can often end up with similar knowledge stocks.
Diversity supports innovation in two key ways:
Diversity provides a greater pool of knowledge stocks for an organisation.
Diversity creates 'creative abrasion'.
Creative abrasion occurs where those with different knowledge stocks are required to understand and learn from each other and re-evaluate their assumptions and heuristics.
It is the natural intellectual disagreement: questions and discussions that occur when people with diverse backgrounds, knowledge, experiences, talents, cultures and skill sets come together to work on business challenges.
It's when ideas rub against each other productively rather than destructively. Creative abrasion doesn't just happen when those of differing technical knowhow interact.
That diversity can come from different knowledge of brands, customer relationships, manufacturing processes and service delivery capabilities, different skills, values or ideas.
Groups with similar knowledge tend to produce routine solutions, reusing familiar solutions and are more useful for the implementation and realisation phase of new ideas.
A group similar to Pinsent Masons' Spark Board would, therefore, provide invaluable input for innovative decision making. As well as representing the diversity of employees, it would play an important role in creating innovation within a firm.
DIY innovation board
Firms can establish their own 'innovation board' starting with taking on board four 'top tips':
Ensure from the outset that you have a clear idea of what innovation is – Calling projects 'innovative' when they aren't devalues the word, wearies employees and drains them of enthusiasm for the real innovation work.
Ensure you don't overuse the term or simply rebrand existing support or technology services as 'innovation'.
Make it clear to everyone that it's entirely possible to offer new value in a new way using existing technologies. New technologies can be a gateway to an innovation but can also become a distraction.
The focus of the innovation must always be on providing a new solution to the customer need in the most appropriate way, which can be provided in a traditional, non-technological way.
Some organisations find that a programme of workshops with an innovation expert can be particularly useful and cost effective in spreading a better understanding of innovation.
Also, ensure everyone is clear that not all innovations must be groundbreaking or disruptive. Smaller innovations or incremental improvements which could provide increased profits should be equally valued.
Try not to get caught up in the hype and waste money searching unnecessarily for a headline innovation, when smaller innovations would be successful.
Don't create a separate innovation board or team that's permanent – Designated separate innovation teams permit frontline workers to feel the task of innovating has been delegated
In serious circumstances it can cause animosity between separate innovation teams and frontline workers – with the former disparaging the latter as bureaucratic, staid and rigid; and the latter disparaging the former as lacking discipline or accountability – and no one working in a constructive way as a result.
For successful innovation, organisations must create teams of different backgrounds from frontline experts who work together with mutual respect and curiosity. Organisations must balance a strong message that innovation is everyone's responsibility to support the success and longevity of the organisation, but resist creating a glamour team and failing to laud and appreciate everyday work.
Both need to be celebrated. Having a separate innovation board is valuable, but it needs to have a changing membership or work closely with a changing rota of frontline workers. Pinsent Mason's Spark Board has, for instance, a rotating membership with each member sitting for three years.
This gives the members enough time to see special projects through to key milestones, but not so long that it becomes a homogenous group.
You need to use all available resources to bring diversity into your organisation, such as business advisors, grants and outside assistance. Many universities want to partner with businesses, so investigate local and international collaboration and research opportunities.
Partner with past, present and potential customers but avoid being blinkered about who a potential customer could be – A common mistake organisations make in trying to boost innovation levels is to misunderstand the part the customer must play. Innovations are generally best co-produced with customers, but organisations must not stifle themselves with limited ideas of who customers might be, what their needs are, or what those customers value.
If organisations focus solely on existing customers or rely on conventional market research, they will generally only be successful at improving on what already exists. This may enable incremental innovation but won't facilitate breakthrough innovations.
Clients want a solution to a problem which touches legal matters, not a lawyer or a law firm. If you fail to understand this, you won't adapt to changing needs or deliver solutions to those needs in a better, cheaper, more effective and innovative way.
Organisations need to build better conversational relationships with existing and potential customers to truly understand their needs, values and thinking.
There can be a natural fear, when partnering with clients, that seeking help can appear to be a weakness. Firm leaders worry that admitting they need help from customers suggests their current service isn't good or they aren't equipped to handle innovation by themselves.
In fact, partnering with clients usually draws firms and clients closer together and reassures clients that their firm is always seeking new ways to help them.
Ensure the innovation board is expected to deliver results, deliver to agreed metrics and report to senior leaders as other teams do – It can be difficult to measure something as obscure as innovation.
Innovations are inherently uncertain and simple balance sheet accounting measurements will fail to reflect the learning and development benefits that even unsuccessful innovations bring to the organisation.
However, if you are to avoid a developing idea that the team is 'other' to the practice itself, it's useful to create metrics around innovation teams and activities; and ensure it is expected to deliver and report to senior leaders (as other teams are).
It can be useful to measure activities and inputs, such as the numbers of suggestions or ideas or the time spent on innovation projects. But these must be balanced with outputs such as how many new products or services have been released in the past few years proportionate to those your organisation offers; or the profits or market share it makes; or customer attitude towards products and services and client satisfaction with old and new versions.
Depending on your organisation, you may find it more effective to report on milestones for specific projects that focus on learning and knowledge sharing; and measure how well the organisation is managing the process of innovation – rather than inputs and outputs.
An innovation board can be a considerable asset to a firm that wishes to become more innovative. To be successful, however, it should be approached in an evidence-based way, starting with a clear understanding of what innovation is; and a wide appreciation of what value could be delivered to customers of all types.
Existing research can then be used to set up the innovation board in a strategic way that makes the most of the firm's valuable diversity.
Hélène Russell is an author, trainer and consultant at The Knowledge Business theknowledgebusiness.co.uk