SJ Interview: Kid Harwood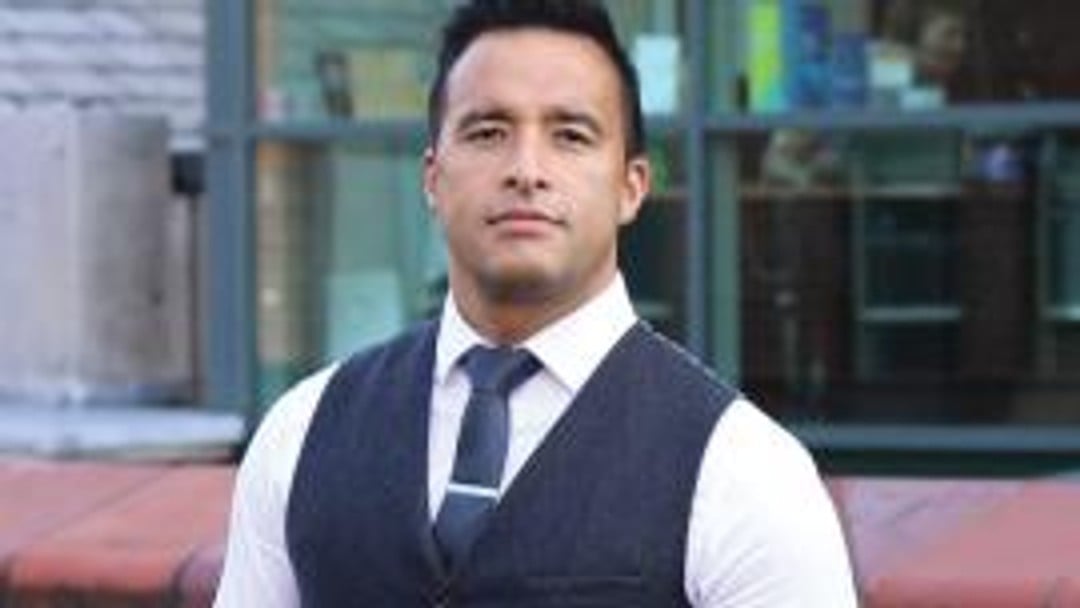 Wildings' entrepreneurial director demonstrates what it takes to be part of a new breed of high street firm, injecting innovation and fresh life into traditional multidisciplinary practice
Kid Harwood is not your traditional high street lawyer. A partner at Birmingham headquartered Wildings Solicitors from the age of 30, he has pursued his legal career with a rare entrepreneurial spirit.
Harwood joined Wildings in Birmingham in 2006, just as the property recession was hitting its peak and the firm, in his words, "was in trouble". Despite this, a young and ambitious Harwood saw potential in the ailing, then 20-year-old firm, and took up a competitive offer to join, and establish an RTA and litigation practice.
Six months later he was promoted to solicitor director. Having kept his head down and focused on legal work for those first six months, it was at this point that Harwood began to instigate changes.
"In those days smoking wasn't banned, so you'd go into some offices in the building and people were smoking", he recalls with a lingering horror that clearly endures despite the intervening decade. "That's the first thing I got rid of – as you can imagine my popular­ity went down rapidly", he jokes.
But Harwood was just getting started. Within 14 months his RTA team was 16-strong and turning over £1.2m. Not long after that he got the firm Lexcel accredited and in 2008 Wildings bought the office next door, ripped out the partition walls and set up as a renewed, open plan contender on the high street. It was a team effort of course, but undoubtedly Harwood's arrival had been the catalyst.
Early signs
While being extremely hard working is not unusual among a typically perfectionist legal profession, Harwood's brand of entrepre­neurial dynamism is. He concerns himself as much, perhaps more, with the delivery of legal services as with the legal theory and improving the process has been a hallmark of his career.
"I've been kind of a creative person from a very young age", he says. "I used to take watches apart. I used to pull them apart and have a look, and radios, so I've always had this deeper thought into how things are put together."
When not investigating the internal work­ings of household devices, Harwood was inventing things, coming up with solutions to everyday problems he observed. While study­ing his LLM at The University of Central Lancashire he invented a device to replace the clickers used by nightclub security to count people in and out.
"I've still got the blueprints", he confides. "But I needed the money to take it to the production stage. It was something like six-and-a-half-grand in those days, it was a lot of money then, so I couldn't do anything and then just kind of left it and embarked upon my legal career… perhaps I should go back and see?"
He says the creativity in these projects was what kept him energised and motivated. "I'm a much happier person when I've got a pro­ject in my head. I feel kind of conscious and connected. It's my creative side, I believe it's linked to my innovative streak."
Harwood's appetite for finding solutions to problems in legal practice started during an early role as a paralegal while he was doing the legal practice course (LPC). Unlike his peers, Harwood was at his desk at 7am each morning preparing his correspondence for the typists.
Although the firm was barely using com­puters at the time, he put together a spread­sheet to keep track of all his client work, while everyone else relied on paper filing. By the time he left, his spreadsheet had been rebranded 'the master list' and was rolled out firmwide.
"I was keen on getting in and getting my work done and I would have two hours under my belt before other people had started", he says. Asked whether he thinks that kind of dedication to the role is necessary today, he pauses for thought.
"These days you can achieve a lot more in a short space of time. In those days it was about the hours. Now you can produce so many more documents and letters but then we were picking up the phones and dictating. Technology has moved on".
However, Harwood's unwavering discipline has also helped him overcome the challenges presented by Dyslexia. His academic path to law had been long and difficult, taking as it did until university to be diagnosed with the common learning disability affecting reading and writing.
"I had to work twice as hard compared to others, I really had to put the hours in", he confesses. "At university my friends would go out the night before an exam and I'd think 'how can you do that?'. And they would still do better than I would, but I knew what I had to do."
The hard work paid off and Harwood's achievements speak for themselves today, but it's given him a unique perspective on what qualities really contribute to success. When hiring fee-earners at Wildings he is rarely most focused on academic achievement, preferring to see what practical experience candidates have and what they've done to show their commitment to a career in law.
"You look at some of their qualifications and think 'I could only wish for something like this' but I quickly learned that it's not really the qualification, it's what they've done, it's the experience they've had. There's been instances where I've looked at a CV and thought 'OK' and then you see the person in practice – they've very different people."
He adds that he would always choose experience over a distinction in the LPC "be­cause they would hit the ground running", and one comes away from a conversation with Harwood sure that if you didn't hit the ground running, you'd almost certainly never keep up.
Wildings' reawakening
Back to the present day, Wildings has two offices: the original one in Birmingham and one in Manchester, which opened in 2011, five years after Harwood's arrival. It is still a two-partner firm; just Harwood and Ghaffar Hussain, with 10 fee-earners in Birmingham.
By the time the second of two founding partners, Patrick Wilding, retired in 2010 the firm was booming. The recession had taken its toll on many of the firm's local competi­tors, but Wildings' new offices and profes­sionalised approach meant it was first to pick up their clients.
"We got so much feedback", Harwood recalls. "[The office] did have a wow factor. I made sure of that. It was nice because clients would see all glass offices on the ground floor, and they could see that solicitors were busy. We got rid of that idea of clients having to come in and make appointments, only to see a solicitor a day or two later.
"What we did was say a client can come and wait, that's their choice. If they want to wait, they might have to wait for half an hour or longer, but they could see that the solici­tor was dealing with someone within the office and they would wait. You know, even today that works as well. We still have that and it's very effective".
The firm picked up clients such as Natwest and HSBC over this period as other firms fell to the wayside, with property emerging as Wildings' defining strength. Harwood says to this day the firm is characterised by its boom­ing property department and remains the go-to firm for property work within a two- or three-mile radius of Birmingham.
Meanwhile, in Manchester Wildings ma­jored on personal injury, as many firms in the region do. Harwood built up a team of around 15 fee-earners working on complex injury, litigation and debt in Manchester and in 2011 he relocated to that office himself, keen to get back to his northern roots.
In 2013 the Jackson reforms posed the same threat to the northern office, as the property recession had in Birmingham years earlier, but again the firm endured. What made it so robust? "The thing with success is that you can either grow very quickly or you can calculate your moves carefully", Har­wood says. "We could have taken on more partners and quickly grown. But we were a three-partner firm, then Mr Wilding left and it's a two-partner firm now. That's been our strength, we've been small enough to weather the storm".
That said, following LASPO and the onward march of the fixed-costs regime, Har­wood and Hussain have had to acknowledge the end of the personal injury market as they knew it. It's time to reinvent the Manchester office, and that will mean taking on more partners.
Switching tack
"We've had to take stock," Harwood says and, as well as looking into adding to the partnership, the pair has started to assess the firm's key strengths in Manchester beyond PI. "We started increasing funding with our employment department and immigration, and commercial property. But certainly, employment is the one we're leading with at the moment".
Harwood says increasing the partnership will start with recruiting from within, and – true to form – his plans for the employment practice revolve around a brand-new venture. He came up with an idea to create an HR support service for local SMEs. Launched just over a year ago, the firm's 'retain and assure scheme' is designed to be cost-effective, provide access to a solicitor 24/7 and help fill a gap in HR services for smaller businesses.
He likens the offering to Moneypenny, a similar office support service, but Wildings' venture is more cost effective and prides itself on its responsiveness to clients. "They can WhatsApp us, or they can call us, and we respond", he says. "Us", you can assume translates to "me" – Harwood evidently remains very hands-on.
The need for this support, according to Harwood's conversations with potential clients, is considerable. "You would think in this day and age that the first thing an employer would have is at least have a contract of employment, but that's not the case", he explains. "A lot of the time that you have a look at the history, they've been taken to tribunals and lost a lot of money and the retain and assure scheme helps with all of that".
Side hustles
As if dedicating himself to providing a burgeoning 24/7 service to clients of the retain and assure scheme isn't enough, Harwood also remains busy running LawBid – a business he started separately from his many commitments at Wildings.
Launched in August 2016, the online platform enables firms to bid for client work they might otherwise never hear about. At the time of writing, the platform has 3,400 firms on its database – which Harwood says far exceeds his expectations for this business considering its relative recently roll-out.
Clients are brought on board with regular campaigns, and Harwood says the cases are checked by him personally to make sure that are of the requisite quality. The service has a number of packages available to firms; basic, premium or enterprise, depending on their size and individual needs. The latter is for the larger players, probably operating from multiple locations, and they have unlimited access to LawBid's case directory.
For £495 per year firms can sign up to the premium package, which offers ten accepted instructions per year and they are able to select those cases from all over the country – offering them exposure that would otherwise be difficult to achieve. The basic package is more suited to local players, offering five accepted instructions from within a 10-mile radius of their office, costing them £295.
Harwood says the service is deliberately set at a manageable price point to compete with the more expensive alternative, which is traditional advertising. "The sheer amount of money the firms are spending say on Google spend – an exorbitant amount of money is being spent on Google pay-per-click campaigns. I wanted an alternative, a better way", he says.
Better ways seem to be Harwoods raison d'être. Not content with reinventing high street law, he's also the CEO of Incubox start-up incubator offering investment, business planning and mentorship.
"I've never been you know kind of afraid of failing. I've failed many times, it's about getting up and carrying on", Harwood says, revealing perhaps what it takes to weather the criticism that can come with setting up a business like LawBid.
"Have a look at the comments that were made when LawBid was launched", he implores. "My fellow solicitors were talking about, you know, 'who is this new kid on the block?'. They were talking about my hair even", he laughs, and trundles off the well-worn 'race to the bottom' jibe that is often levelled at new ventures of this sort.
Harwood takes the criticism on the chin but he's serious about what he's trying to achieve. "What solicitors need to get to grips with is the consumer has changed – the consumer is more alert than they've ever been and they do compare prices", he says in a matter of fact tone. You get the sense with Harwood that he's confident he knows something the rest of the industry doesn't, and maybe he does, or maybe the rest of the industry just isn't paying attention.
Hannah Gannagé-Stewart is managing editor of Solicitors Journal