SJ interview: Guy Adams, Pardoes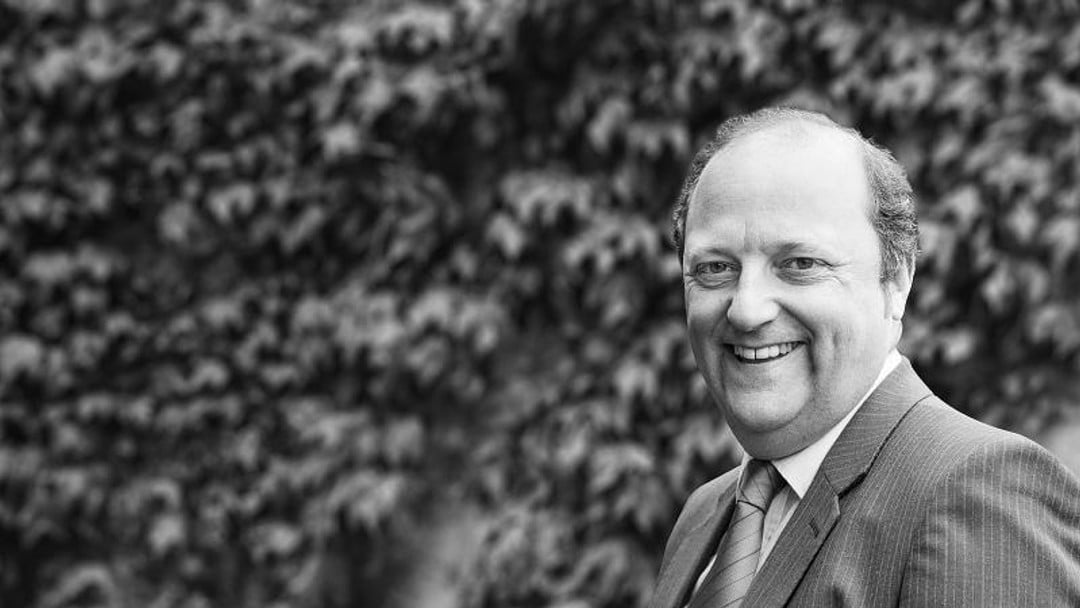 By
Pardoes managing partner Guys Adams explains to Jean-Yves Gilg how local practices can benefit from their local knowledge to compete with their big city peers
At the beginning of the year, Taunton became one of three towns to be awarded 'garden city' status, securing £350,000 funding to meet initial planning costs and giving the local authority access to a slice of the £2.3bn government regeneration and development pot. For the town, this will involve the building of 13,000 new homes and the creation of 12,000 jobs in the wider region by 2028. In terms of economic growth, the question ultimately is whether the areas earmarked for development will be dormitory quarters for people working in Bristol or Exeter or whether new business will develop locally to sustain that population growth.
Either way, it's the kind of project that lawyers at Pardoes have been keeping their eyes on for the past few years, because of its obvious potential to provide as many new client opportunities as there will be families moving into the area. But Pardoes' approach isn't passively opportunistic. The firm has five offices across the South West: its main base in Bridgwater, and branches in Taunton, Bridport, Dorchester, and Yeovil. In keeping with their aim to be advisers of choice for their respective local communities, each office is expected to have an in-depth understanding of the environment in which it operates, says managing partner Guy Adams.
'What are the local growth plans, what businesses are coming in, any housing developments, etc. The team in each office must be aware of what goes on around them, because that's what matters to the people and businesses who live here. One of the reasons they choose a local firm isn't just cost, it's your knowledge of the area as a local professional.'
The nuclear option
In Bridgwater, where we meet, the major infrastructure project is Hinkley Point C. Construction at the £18bn nuclear power station site started last month and will bring about 5,000 people to the area in the 20 years it is scheduled to take to complete. Two new park-and-ride facilities will be built in Bridgwater for the site's workers, who will also need to live somewhere. 'As things stand, there won't be enough properties, so there will be further opportunities there, plus, many of the people who will come to work at Hinkley Point will have specialised skills, which will bring its own economy to the area,' says Adams.
Hinkley Point is an apt example of how the legal work it generates is shared out in practice between City firms and local solicitors, Adams comments. 'While the main contractors will continue to use tier-one London firms, the people coming to work here will be looking for local legal advice.' As one of the larger firms, Pardoes is also in the enviable position that it can aspire to some of the bigger crumbs: the firm is acting for the consortium of local businesses behind the catering contract for the supply of food for everyone on the site. 'That's one example of how local practices can benefit from their local knowledge on the back of larger projects.'
But garden city awards and new power stations are exceptional initiatives. On a day-to-day basis nurturing your local-adviser credentials entails engagement in the community. Quite a few solicitors at Pardoes, including Adams, are school governors, and several are involved with local groups and charities. 'This is just what people do, but for the firm, it has huge benefits in terms of connectivity with the community; that's another difference with the big city firms, and that's where we look to make our mark.'
What does that mean in practice? 'If a client comes to us with a problem, we could just say "this is our advice", but we could also say "have you thought about this instead", because we know from contacts that something or other is being talked about that could change the way they might look at the situation.'
Down the farm
'A farmer looking to retire, for instance, may be thinking about selling the farm or some land. We know that a few fields away a plot of land has been earmarked for future development, so instead of just providing advice about the sale, we would more likely suggest he holds on to the land for now – if that fits in with his plans – because eventually that line is going to creep towards the farm, making it a lot more valuable.'
The farming community has been undergoing radical transformation, with agricultural activities no longer necessarily the main source of income. Much of the legal advice is now in terms of change of use and other property-related aspects. Here again, local knowledge makes the difference. 'Most farms now will have a non-farming side to them, whether it's B&B, holiday cottages, or commercial offices; it could involve converting the old cowshed or building brand new facilities,' says Adams. 'That's an attractive alternative to businesses previously based in a business estate in town – parking is easy and free, it's more local to where staff live, it cuts down journey time, and the rents are cheaper. This is where we can bring our specialist local knowledge to design a legal solution for landowners.'
Farming hasn't disappeared but it now takes place on a much larger scale requiring bigger investment. 'But the changing nature of the business creates work for us: commercial leases for the farm building, getting planning permission through, business tenancy where the land is leased to another farmer or business, as well as, ultimately, the regular wills and estate planning work.' The latter, Adams says, is still a growing area for the firm.
Traditional quirks haven't disappeared, he smiles, with some folks still superstitious about discussing their will. Equally, business-savvy clients have always been keen to ensure their affairs are in order and organised efficiently. But the challenge remains the same: getting clients' attention to the importance of the issue. Even in a world where cheap wills are available online, there's no magic to reaching out to people, Adams suggests: you've got to go and meet them in their community.
In the village hall
'Gone are the days where a solicitor could open a firm on the high street and the work would somehow walk in,' he says. 'We run regular clinics around a number of village halls, about once a fortnight. Anybody can come and talk to us; it's about demystifying the law; it's not going to be difficult or expensive – two things usually associated with lawyers.'
Schlepping out to a village hall every other week in the hope of drumming up new business may sound unscientific but Adams says it's important to show you have roots in the local community. And it works. The clinics are held at the same time as other local events, word gets around quickly in local communities, and the occasional advert in the local parish magazine is cost-effective. 'We get the complete spectrum of clients, but the area is quite prosperous, with a fair number of middle-age or retired people looking at their future and that of their family. It's definitely worth it. Even if it starts with low-value work, people will remember us the next time they look for legal advice. This is how you build up a loyal client base.'
At the higher end of that spectrum, Adams continues, 'we get managing directors who may use a large Bristol firm for company work but who don't want to use the same lawyers for personal work. That way they see us being involved in the community, just as they are.'
How much are Bristol firms a threat to Pardoes' business then? Clearly, they can't be ignored, especially when it comes to local corporate work, but local firms like Pardoes have benefitted from large regional firms chasing London instructions. At around £350, their senior partners' hourly rates are not as high as in the capital, but they're certainly a lot more than their local counterparts'. And much as some have kept private client departments, this has now become specialised work. But Pardoes doesn't want to be complacent and has naturally turned towards online services.
Online conundrum
The firm isn't convinced by the all-online approach, and it has also ruled out the conveyancing factory strategy. 'Several firms have gone down this route, employing teams working in silos, doing just searches, or exchanging contracts, or completions. As a client, you don't speak to the same person twice – and as a lawyer, you end up with gaps in your knowledge.'
Like many firms around the country, Pardoes recognises the need to move with the times. 'We'd like to give clients, conveyancing clients in particular, online access, but there are still huge issues around data security,' Adams says. 'As a firm, we have a client account with several million pounds on it, and it has to be totally secure.'
There are other reasons why the firm isn't leaping headfirst into the online pool. 'Some clients just aren't IT savvy, they want a personal service where they can pick up the phone and talk to their lawyer, and they might even want a letter with a stamp on.'
Then there are bigger issues. There is no phone signal in vast swathes of the South West countryside, let alone a broadband connection. So, the thought that technology could help in rural areas with poor public transport is not realistic. 'That's another reason why we go into those communities. You will soon be able to get on a train in Taunton and be in London in 90 minutes; yet, the bus from Weston-super-Mare to Taunton will take you two hours.'
Local and national development plans are bringing cash and a new impetus to the South West. Client behaviour will undoubtedly evolve too but not until technology and transport improve. In the meantime, following the old 'client first' adage is the wisest approach for law firms. In Adams' words: 'It comes back to being adaptive to the needs of your clients.'
Jean-Yves Gilg is editor in chief at Solicitors Journal