Performance enhancement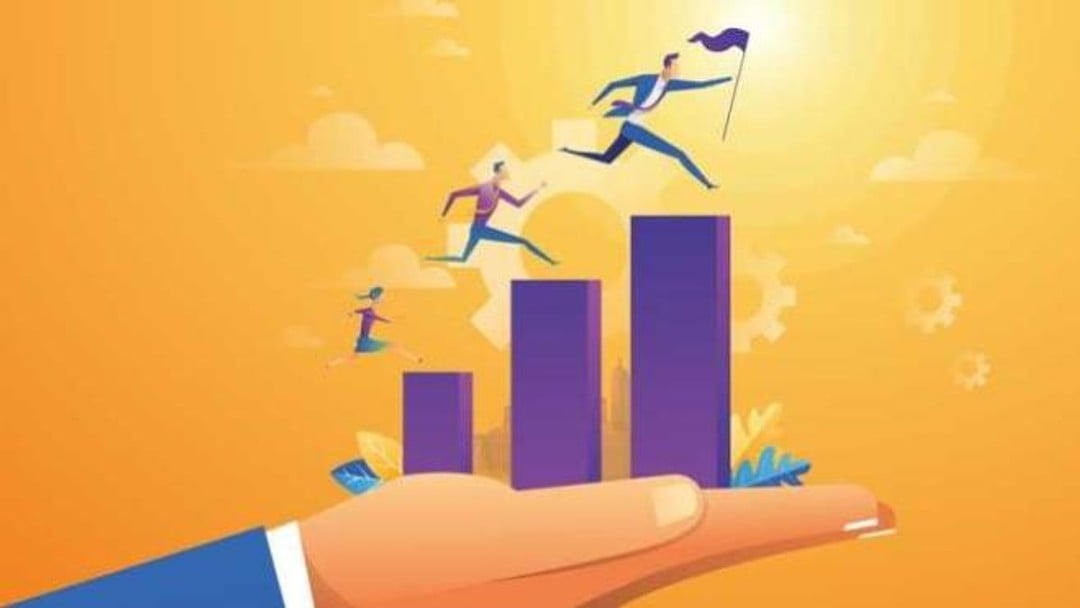 Chris Marston explains how learning from others can boost leadership performance
Are your sights on the fifth Anti-Money Laundering Directive? Or perhaps on how Brexit will pan out for the economy?
While these may be a headache, and their impact should not be underestimated, a strategic approach based on ongoing improvement – at individual, team and whole-firm level – is a priority in today's competitive and changing legal market.
To achieve that, we can learn much from looking at the experience and knowledge developed elsewhere, as there are many lessons that the legal profession can learn from the corporate world.
Over the past year we've been exploring future-focused performance improvement techniques on behalf of the 70 independent member firms that make up the LawNet network.
Our research was designed to inform the theme of our annual conference, bringing together nearly 300 delegates with leading business thinkers to explore key elements affecting the overall performance of law firms.
This included leadership, employee engagement and culture – topics we will expand upon over the coming year through our learning support programme.
We wanted ideas that firms could put into practice to kick-start a high-performance culture and make their business stand out in their local and chosen markets. Our presenters looked at what it takes to be a great leader; the cultural shifts we can expect to see in the workplace; where technology will take us; and how to raise the bar on our ambitions.
Interestingly, while each of our speakers had their own unique optic on the overall theme of performance, the same message resonated through all their presentations – namely that humanity, creativity and wellbeing will be the defining characteristics of successful firms in future.
Going for gold
Harriet Beveridge is a TEDx speaker who has coached organisations such as Linklaters, Freshfields, Royal Mail and Barclays Bank and author of Will It Make The Boat Go Faster? A fascinating account of the GB men's rowing eight who won gold at the 2000 Sydney Olympics.
Her focus at conference was how to devise a razor-sharp strategy to drive success. While Olympic-level sport may seem a long way from the law, the lessons she drew on from the rowing team were tangible and clearly transferable. She challenged us to find a compelling goal – the equivalent of a gold medal – and to keep that clearly in sight.
By breaking the ambition down into incremental steps using layered goals, she demonstrated how we can more easily motivate ourselves on a wet Tuesday afternoon to be sure what we are doing 'will make the boat go faster'.
Winning also requires strong evidence-based beliefs that the goal is possible and understanding that if you focus on performance, the results will follow. And perhaps most importantly that it takes a team – no one does it alone.
For the GB men's rowing eight at Sydney 2000, there were almost 60 people acting in support roles. The rowers honed their performance by asking questions and listening to their well-informed, committed support team members.
In the same way, we need to use our teams and our broader networks for advice, support, constructive challenges and left field thinking. That is a more productive focus for us, than being consumed by our busy-ness, locked into our inbox and never slowing down to listen.
Be bored
Overcoming such demands was echoed by Bruce Daisley, until recently the Europe, the Middle East and Africa (EMEA) vice president of Twitter, who previously ran Google's YouTube UK. He wrote the bestseller The Joy Of Work and delivers chart topping podcast Eat Sleep Work Repeat.
His passion is creating a more productive and inspiring work culture, something that came about when he questioned his own leadership abilities. He started by unpicking some of the fallacies of modern work and, for me, the most important ones for our sector were about our ability to be productive and the role tech will play in future.
An interesting conundrum of modern work is the belief that we can work ever longer hours and still be productive, as embodied in Elon Musk's mantra that "nobody ever changed the world on 40 hours a week".
But actually, the scientific evidence points in the opposite direction. It seems our brains have a finite capacity and when we overload them, they go into random mode and can't make decisions.
This has been exacerbated by 24/7 access to our work and emails, making systemised stress the default mode of working. This is reflected in the attitude that the future of work is all about the tech, epitomised by images of people dialling in from remote locations, but Bruce argues this is cul de sac thinking.
Rather, there are strong pointers that the future of work is all about humanity and the need to enable the best of people by making them feel connected to each other and motivated by that connection.
In this scenario, technology offers a massive opportunity to be free from the routine and predictable, releasing us to focus on more creative tasks. But evidence shows that stress, anxiety and overload are damaging to our creative ability.
This problem is certainly borne out by sector research. The Law Society's Junior Lawyers Division found 93 per cent of junior lawyers experienced stress at work; LexisNexis says one third of solicitors experience high levels of stress, with 75 per cent saying that mental wellbeing is a major issue for the profession.
We tackled this during the conference with a panel looking at why engagement and wellbeing are an essential component of high performing firms, bringing together leading voices on the subject like LawCare's Elizabeth Rimmer and Nick Bloy of Wellbeing Republic; with sector exemplars like Kayleigh Leonie, who is leading the debate for junior lawyers, and Robert Camp of Stephens Scown, who gave many tangible examples of great practice in action.
This highlighted the importance of getting the topic on the agenda and modelling appropriate behaviours if we are to have a culture where people feel invested and able to speak out.
In a profession built on billable hours, tackling personal stress and overload may seem difficult to confront, but we need to have that discussion and 'walk the talk'. And when we do, it's no good saying to staff that we want them to leave on time so they can give of their best, if we, as leaders, fail to do so ourselves.
Authenticity
The importance of demonstrating such authenticity in leadership ran through our session with Professor Gareth Jones, an academic researching organisational design, culture, leadership and change and who has held director-level corporate roles in HR with Polygram and the BBC.
He asked: "Why should anyone be led by you?" This apparently simple question is actually hard to answer and goes to the heart of the persistent myths that surround leadership.
One fallacy is that leaders will find their way to the top of organisations, but many things other than ability may take you there. We all know that length of tenure was a traditional route for law firm leaders.
Another myth is that leaders are 'born' and while they may have certain genetic predispositions, truly effective leaders are forever learning, renewing and practising their skills.
Leadership skills development is not about having an MBA or similar management qualification. While those are valuable, this is about being able to develop and employ nuanced soft skills, such as understanding and responding to what one's team is looking for rather than focusing on what we, as leaders, want.
The essence lies in recognising that leadership is something that is contextual and relational – exercised with other people, not to them – and that it needs to be performed in a non-hierarchical way.
Demonstrating authenticity is at the heart of these skills. Ask yourself if you conform to the mores and culture of the organisation and if you demonstrate consistency between words and deeds; if you're a compelling communicator; and able to use social distance to get close when necessary but equally able to stand away when you need to confront performance issues.
Being human
So what do we take from these experts? Perhaps that success does not lie in extracting every minute of billable hours from every lawyer and paralegal, nor in virtual interactions where more people work remotely, and probably not in maxing our focus on those anti money laundering regulations.
Rather, a successful future in which our sector thrives and flourishes depends on us all being more human, more creative and more aware of ourselves and those around us.
Since the LawNet conference, we have been reflecting on these ideas to see how we can best support members in developing the performance dynamic of a customer-centric firm built around engaged employees.
Almost without exception, the most important takeaway for firms was seeing things from a different perspective, revisiting what might otherwise seem well-worn ideas and topics.
Reframing the concept of what makes a great leader, digging down into what technological advancement may mean beyond the hype and headlines, understanding that a great culture is not just good perks, and that goal setting should go far beyond simple turnover targets.
As one delegate said: "It made me reflect and take stock of what is happening in our firm. I shall spend more time thinking and less time doing. It is so easy to keep your head down and plough on, but strategic thought is the way forward."
This was not just a theory class. Our speakers and panellists also delivered in terms of practical and actionable ideas, some of which were appealingly simple and offered quick wins.
My favourites included:
Evidence wall – Electronic or physical, to bring together images and ideas that support the ambition to build self-belief – such as aspirational role models or successes on the journey.
Positive postcards – Encouraging team members to send a postcard to another recognising their great work.
Names in the hat – Get to know people and what matters to them. Put everyone's name in the hat and pull out one or two at a time and go for a coffee together.
Three ideas a day – Overload dampens creativity. Give your best by committing to just three good decisions a day (as advocated by Amazon boss Jeff Bezos).
47-minute meetings – This sounds a great idea even before knowing the reasoning behind it (get in touch and I'll explain it to you).
Readers can get a further flavour of the big issues tackled at the LawNet conference by watching the three-minute reel on our You- Tube channel via lawnet.co.uk.
Reflecting on the essence of the day, another takeaway was the importance of talking to new and different people, seeking their advice to avoid insular thinking. We have a great network and, according to our members, our collegiate and collaborative ethos is one of the most valued benefits of our community.
They know they can discuss any issue in a non-competitive environment with their peers, something that is not readily available to most firms.
Equally, while we know our members are doing lots of sharing with each other, we represent a particular segment of the market and it is important to seek out ideas and test our thinking outside that circle – whether by asking people we meet in larger law firms or smaller boutique outfits, and by learning how other industries and professions are doing things.
If we are to identify our aspirational gold medal, work out how to win it and take the team with us by being great leaders, with the right skills to motivate and lead we must be open to learning from as many sources as we can. As Einstein said: "If you always do what you always did, you will always get what you always got."
Peak performance tips from the experts
Be open to new ambitions ('Wouldn't it be amazing if…').
Make compelling goals and focus on building everyone's self-belief.
Engage with new people and ask questions.
Include everyone in the team – they are all crucial.
Avoid busy-ness and say 'no' more often.
Step away from system overload as creativity needs space.
E-messaging is no alternative to face-to-face communication.
Good perks don't outweigh bad culture and stress.
Be human and be authentic.
Role-model great behaviours and encourage others.
Understand your community and give them inspiration, significance and respect.
Listen well to avoid becoming surrounded by people who have nothing to say.
Chris Marston is chief executive of LawNet lawnet.co.uk