Off the rails: the impact of low-level offences on your career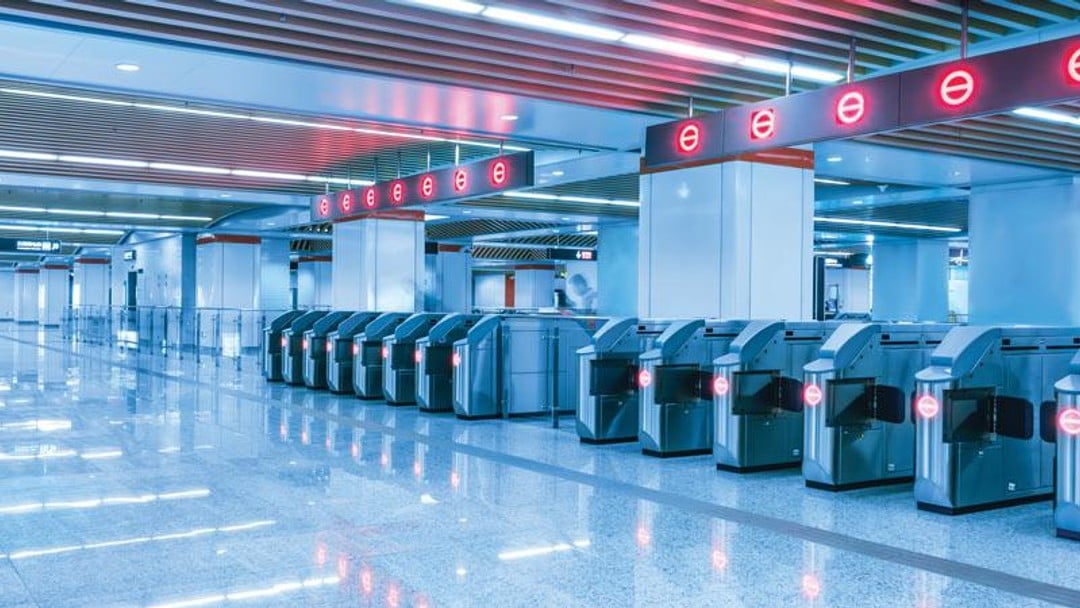 By
Minor wrongdoings such as failing to pay your train fare can get you struck off, warns Mena Ruparel
A couple of years ago I had an interesting conversation with a solicitor colleague over drinks one evening. He told me that he'd had the day from hell, after various complications at court that afternoon which he'd finished much later than expected. He'd had to run for the train but when he arrived at the station the only working ticket machine was on the other platform. In order to buy a ticket he'd have to run up the stairs over the bridge, down the stairs to buy a ticket and then run back to his original starting point to get on the train. The train happened to be pulling into the station as he arrived; he managed to jump aboard. There was no question that he was going to buy a ticket even though he knew he needed one to travel. I mentioned to him that I had read more than one case from the Solicitors Disciplinary Tribunal's (SDT) online archive in which a solicitor had been struck off for failing to buy a train ticket, which came as a surprise to him.
At the time, there had been a very high-profile case reported in the news in which the Financial Conduct Authority (FCA) banned a hedge fund manager from working in the financial services industry for life. The man travelled to London daily from a station that had no ticket barriers, when he arrived in London he used his Oyster card to 'tap out'. The act of tapping out without rstly registering the starting station, incurred a daily charge which was £7.20 rather than the actual cost of his journey which would have been £21.50. He was caught by a ticket inspector one day and was lucky not to be prosecuted. He came to an out-of-court settlement with the railway company; he paid back the money owed in fares plus costs (£43,000). The FCA indicated that he was expected to "act with honesty and integrity at all times" – this is not dissimilar to the requirements expected from solicitors. The man earned in excess of £1m per annum.
SWITCHED OFF
I was reminded of those events this week when I saw that the SDT had decided a case against a solicitor for failing to pay his rail fares. The young solicitor is in his early 30s, he had been qualified for just over a year when the offence took place. It had taken him eight years to qualify, he had been unemployed for a short time before securing employment a great distance away from where he was living. His daily commute took four or five hours and according to him he'd have his headphones in and he entirely switched himself off during that time. In his evidence he said that the voice that would have told him 'don't do something wrong' was switched off. This is a cautionary tale to ensure that solicitors keep that voice switched on with the volume turned up to its highest setting to deal with similar ethical dilemmas.
When he started his new employment in January 2017 he paid his train fares which cost just over £15 per day, his morning fare costing about two thirds of the daily fare. One day in July 2017 he forgot to purchase a Railcard and when he exited at Redhill station he noticed that a number of passengers were leaving from the rear of the station where there were no ticket barriers. On that occasion he said that "in a lapse of judgement I opportunistically took chose to follow their lead [sic]." In this statement he appears to distance himself from his wrongdoing as he says he followed other people who were doing the same thing. It is arguable that, had he been caught on this occasion he would not have suffered the very serious consequences that followed a few months later.
Having successfully escaped without paying his fare, he realised that he could save himself a considerable sum. He avoided payment of his morning rail fares, but continued to pay his return fares in the evening. In this way he justified his actions to himself, he wasn't paying the expensive fares but didn't mind paying the cheaper evening fares. In September 2017, after a period of successfully avoiding payment of his morning fares, he decided that he wasn't going to pay the return journey fares either. From the day he discovered the unmanned rear entrance, he only paid fares 18 per cent of the time. Inevitably, one morning in October 2017 he was stopped by a ticket inspector who discovered that he was travelling without a ticket and that there were irregularities in his historical fare payments. The solicitor went to work and told somebody what had happened, he did not try to hide the fact that he had been caught travelling without a ticket.
The solicitor came to an arrangement with the train company to pay the unpaid rail fares plus costs, the total sum paid was £849.90. No criminal proceedings were taken against him and he correctly self-reported the matter to his employer. He was immediately dismissed from his position, his employer indicated by letter that he had committed a criminal o ence (for which he was not being prosecuted); he had acted without integrity and had behaved in a way that breached principle 6 of the SRA code of conduct. The matter was referred to the SRA and ultimately referred to the SDT.
LOWER END OF THE SCALE
It is no surprise that the SDT alleged that the solicitor acted dishonestly and that he breached principles 2 and 6 (to act with integrity and to behave in a way that maintains the trust the public places in you and in the provision of legal services). Many solicitors would be surprised that an allegation of dishonesty can be brought in connection with any action taken outside the work environment. Often solicitors believe that a dishonesty allegation is only applicable if a solicitor takes client money or gets involved in a tax fraud scheme. While these are dishonesty offences at the higher end of the scale, dodging rail fares is at the lower end of the scale. The test used to establish whether someone is honest or dishonest is by applying the objective standards of ordinary decent people.
The solicitor had cooperated fully with the rail company and the SRA investigation, he admitted the allegation of dishonesty and the material facts. He knew that he ought to have paid his fares and that he had failed to meet the standards required of a solicitor as a result of which he lacked integrity. The SRA stated that the public would expect a solicitor to be of impeccable good character and not someone who would seek to avoid paying for goods or services they had already received. The solicitor had failed to meet those expectations which inevitably diminished the trust placed upon him by the public.
The solicitor was struck o despite mitigation that he had been in a financially constrained position at the time he committed his o ence. The SRA did not accept his mitigation; his bank statements showed that he had been in credit for the majority time that he chose not to pay his fares. He earned £38,000 per annum and had a net income of approximately £2,300 per annum. He told the tribunal "the gate seemed faceless and victimless; there was no human interaction with anyone at the gate." The trust that the public places in solicitors is great and must be maintained by each member, as per the case of Bolton v The Law Society; "the reputation of the profession is more important than the fortunes of any individual member". SJ
--------------------------------------------------------------------
Mena Ruparel is a solicitor and a member of the Chartered Institute of Arbitrators
Solicitors Journal readers can purchase Mena Ruparel's book, 'How to be an ethical solicitor', at a 20% discount by using SJHOW2019 on the publisher's website: bathpublishing.com
--------------------------------------------------------------------