Non-executive directors: a visionary future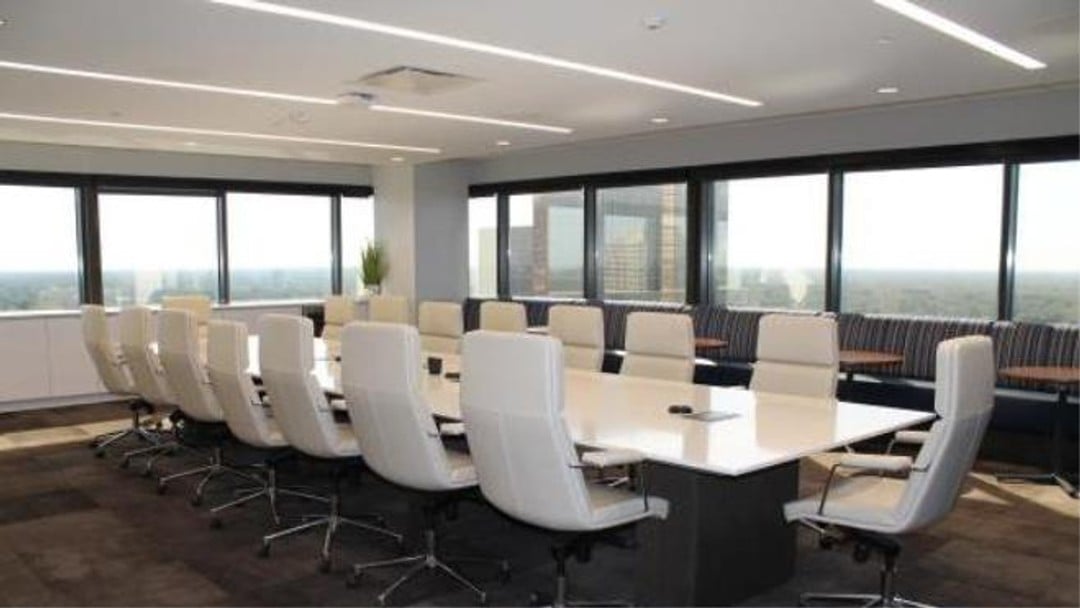 Appointing non-lawyers to the board will bring a new dimension to  firm management and future success, says Viv Williams
As the latest, but maybe not the last, lockdown ends many firms are at a crossroads with their future strategy. Surprisingly the majority of firms are in a better financial position now, in 2021, than they were back in March 2020.
The coronavirus business interruption loan scheme (CIBLS) and the bounce back loan scheme (BBLS), together with furloughing support for staff and fee earners and staff working from home, have left many firms showing a minimal decrease in turnover – but with a substantial reduction in costs. This has made their cash position enviable compared to just over a year ago.
Is this position sustainable; or are we about to revert to pre-lockdown issues that were prevalent prior to March 2020?
The management of change within practices of all sizes, both big and small, will result in many firms undecided on their future plans; all we have done so far is kick the proverbial can down the road.
The increase in professional indemnity premiums will continue to harden in the foreseeable future; and the abolishment of the Solicitors Indemnify Fund (SIF) has left many partners and law firm owners vulnerable to claims, even if they sold up years ago.
This all raises a number of questions: do we have the skills within our practice to manage the enormous change required over the coming years? How many firm partners/owners have been trained to manage a practice, let alone the significant changes that will happen in the foreseeable future?
Growth of the 'operational board'
In this month's interview with Sarah Perry, managing partner of Wright Hassall, a £20m turnover practice, Perry refers to "lawyers are trained to be lawyers" and how she had experienced the equity partnership model to be unwieldy and difficult to manage (see p48).
In many firms, the managing partner inevitably came into that role by default and not by choice, without the necessary skill set to manage the hugely challenging time now ahead of us.
In other firms, they have chosen to learn the skills required to be both a solicitor and a business owner. Perry has demonstrated her belief that she is a business owner first but with the knowledge of the ambiguities of law firm management.
We know that smaller firms providing conveyancing services are actively being priced out of the market by both cost and increased professional indemnity premiums. The Civil Liabilities Act will change personal injury work, with a highly competitive market with non-law firm suppliers attacking the core market.
This should not deter the independent solicitor practice from thriving in this new environment, but only if they adapt to a more collaborative approach to manage change and control costs.
We have all seen both the small and larger practices struggle with the concept of change within the profession, yet we are staring reality in the face – if you don't change the way you practice, you will simply not be in business within the next few years.
That may seem harsh. But I have received numerous instructions in the past few weeks for law firms looking to find their nirvana of exiting the practice in the best possible way. I have no doubt that this trend will continue, with many firms reaching the mythical crossroads of finding an exit strategy.
Perry refers to the skill sets required to manage a large practice, such as human resources, sales and marketing, finance and operations. There is little doubt that a mid-sized firm will change its "board of directors to an operational board" (whether they be a partnership, a limited liability partnership (LLP) or incorporated company) to bring these different skill sets to the table.
Most of the forward-thinking firms have already bitten the bullet and adapted to this format. The board reports to the shareholders of the business; the shareholders of the business are the law firm partners, in whatever structure the firm operates; and the 'board' reports its success (or not, as the case might be) to the shareholders.
Those on the operational board can be removed or voted off if a lack of performance is evident, therefore creating a culture of performance within the board and, subsequently, the firm.
I am a huge advocate of this structure. Yet some would argue 'we are too small and cannot afford these non-fee-earning roles as an operational board'. However, there is a level of entry in such a structure that can be tailored to a law firm's budget of any size – it is having the desire to do something different.
For example, a number of firms have outsourced many of these functions to 'part-time' roles such as external finance directors or marketing managers. These could be a few days a month and prove very affordable.
However, what the majority of firms lack is the vision to see what the future could hold for their practice – not all strategy works out, but it's better to have tried than never tried at all.
The demand for non-executive roles is increasing, with firms recognising they need the external help to visualise and implement change within their practice.
Non-executive director (NED) roles can also be 'virtual': a virtual NED is when you supply the advice that a NED would give, but not as a formal appointment. It is delivered currently by Zoom or Teams and not in a traditional board meeting. It allows smaller firms to pay a nominal retainer for advice and guidance each week or month.
These NED roles are not an expensive investment and can provide the stimulus to help drive the firm forward. We must remember that not all law firms need to be full-service practices and may significantly benefit from becoming a niche provider of legal services.
Reaching that decision is not easy, with each partner/owner having a vested interest in their own department. However, the long-term strategy of the firm should be to close some departments and become more niche and subsequently profitable.
The benefits of a NED
We are all aware of the challenges facing the legal profession: legislative, fiscal and a succession crisis. By having a NED (or virtual NED) your vision becomes clearer. Decisions that are made by partners, who are often ill-equipped or experienced in managing change, can be challenged by someone who is not involved in the day-to-day running of a busy practice.
Business skills can be brought into play, making individual departments become more profitable, constantly reviewing working processes and finding new and unusual ways of running a law firm as a business.
Most NEDs or virtual NEDs will improve the firm's profitability considerably and help avoid many of the pitfalls that partners will come across.
The role will bring a different dimension to law firm management. Those firms who have willingly embraced the role have found the advantages far outweigh the cost. The cost of the NED will vary depending on the size of the practice, the time required and the disciplines involved, but would not exceed the day rate of your normal hourly charge.
Many of the banks encourage a non-executive presence within law firm management, recognising the value of a non-lawyer in helping with the vision and strategy; someone with business acumen reviewing the management of a law firm with non-lawyer eyes.
It's easy to become isolated within a legal practice and the focus becomes highly internal – working in the practice and not on it. A NED or virtual NED can also find ways of reviewing the working capital requirements of a practice.
The banks are looking closely and law firm funding and traditional overdrafts and loans will become the exception rather than the norm.
Progressive practices
I have no doubt that the current legal market will consolidate and the progressive practice will be less 'traditional' in its strategy. Having an operational board makes a great deal of sense and should be part of every law firm's thinking. However, the challenge will be the journey to get there and the affordability of doing so.
For the 8,000 small and mid-sized law firms throughout the UK, it is time to make those tough decisions: do you want to be not only viable but also highly profitable and niche; or decide it's the right time to find a merger partner?
The longer you wait the worse it will become. Make the decision now and if your choice if to become a well-run niche practice, then you need the support of a NED to achieve your ultimate objective of having an operational board at the helm of your practice.

Case Study: Evaluation with a virtual NED's help 
The partners at a two-partner practice both felt they had reached a point where they had taken their firm as far as they could. By using the services of a virtual NED, they were able to evaluate the four best options open to them.
These were:
•    Selling the practice in its entirety (leaving the business in a short period of time).
•    Selling part of the business and continuing to own a part share in future growth (continuing to work for a longer period of time in the firm).
•    Find an investor, either private equity or someone looking to acquire a partnership.
•    Raise sufficient funds to invest in the growth of the practice, which would probably mean providing personal guarantees against their property.
The NED challenged their thinking on each option and finalised the best option for them in agreement with the owners.
 
Viv Williams is a law firm consultant at vivwilliamsconsulting.co.uk