Navigating legal complexities in the digital world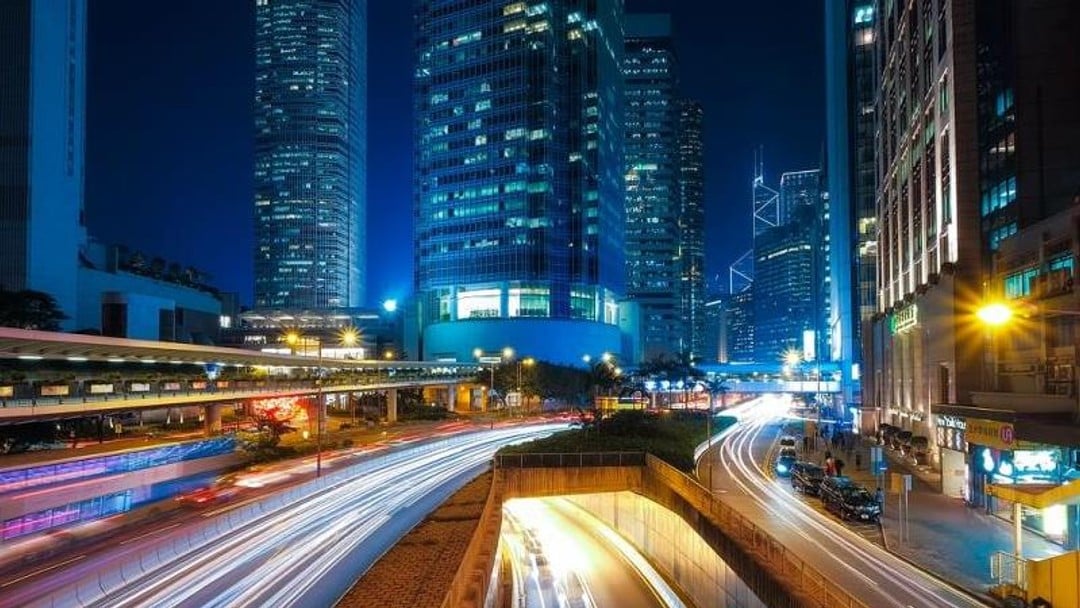 By Jin Ling
Jin Ling and Holly White consider NFTs, the metaverse, and intellectual property
The demand for digital experiences has skyrocketed over the last 12 months. In response, we've seen a huge surge in businesses – particularly multinationals – launching non-fungible tokens (NFTs) and opening virtual metaverse locations. The global overall market value of NFTs has already reached 25 billion US dollars as a result.
The expectation from consumers for embracing and participating in innovative digital experiences also continues to increase. McKinsey & Company recently surveyed more than 3,400 consumers globally and reported two-thirds are excited about transitioning everyday activities to the metaverse, especially when it comes to connecting with people, exploring virtual worlds, and collaborating with remote colleagues.
With new innovations come new intellectual property (IP) opportunities for businesses. Many companies have already been moving quickly to protect their digital creations; in fact, the European Union Intellectual Property Office reported nearly 1,200 applications for trademarks covering virtual goods and services filed in the last nine months alone.
However, despite the hype and excitement around digital offerings, there are also many IP and data management challenges for businesses to navigate. Understanding what to prioritise, when to proceed with IP filing, how to create and implement a robust IP strategy, the legal and compliance requirements for licensing and data privacy, and how to enforce IP rights are just some of the areas that have become crucial for businesses, to ensure they avoid risks to their brand's reputation.
On top of this, regulation in the digital arena is still new and evolving – raising additional questions and uncertainties for how businesses should conduct digital activities.
These are some of the key challenges and complexities businesses need to be watching out for.
Regulatory requirements vary per market
Digital experiences require unique implementations across different regulatory environments. For example, China's regulatory landscape is complex and highly regulated (with the core aim of prohibiting financial speculations and money laundering) – and the government take strong actions against non-compliance. Having a clear understanding of the regulatory landscape and its constraints is therefore crucial for any digital campaigns in that market.
Compliance with the Personal Information Protection Law (China's equivalent of GDPR) is essential. Another consideration to be aware of is there is a cryptocurrency ban in the country but no ban against NFTs. The difference in a campaign may be minimal, but marketers should keep in mind the definitions are very precise. NFTs are allowed but known as 'digital collectables,' 'digital artwork,' or 'virtual digital goods' – a clear distinction from payment transactions.
China also has specific rules on secondary trading and strict agreements with certain tech platforms, which significantly impact NFT activity and investment. NFTs can only be purchased in Renminbi, for instance, and certain Chinese tech companies have contractual restrictions on them.
The likelihood of counterfeits
Counterfeits of branded products are likely to rise in the virtual world as investments in virtual shopping and advertising increase. Soon we will be able to shop for more tokenised products and access various crypto payment options, except in China.
With this problem on the horizon, brands want to ensure they will be able to locate the sources of potential fraudulent items. However, in certain regions, when it comes to counterfeits on social e-commerce platforms, the level of monitoring and regulation is already limited. In Southeast Asia, for example, identity verification is not required on platforms, meaning counterfeiters can easily hide behind fake or anonymous accounts. Brands may hope a higher level of obligations and liabilities be imposed on NFT trading platforms to ensure the legitimacy of the NFT products distributed via their platforms. The first NFT product infringement case in China (still under appeal) has illustrated a positive development, where the court ruled a local NFT platform bearing liability of contributory copyright infringement for an infringing NFT product (artwork) sold by it. 
The extent of trademark and copyright protection
With NFTs and digital avatars in the metaverse becoming key growth areas for many businesses, trademark and copyright issues have been at the forefront of much of the conversation.
Key questions include whether activity in the virtual world can infringe IP rights in the physical world, and the extent to which personality rights are protected under existing IP law or other civil laws.
Brands need to understand whether their existing IP rights offer sufficient protection or whether additional filings for virtual goods are needed. Likewise, they need to be clear about when they could potentially be infringing others' rights.
Entertainment brands are often using digital characters to provide their audiences with virtual versions of their favourite artists when hosting virtual concerts or events. However, artists naturally intend to control the commercialisation of their identity, including when it comes to digital avatars. So, if an artist enters a contract with an entertainment company and it is terminated or ended – the question of ownership and residual rights would arise, creating further tension between personality rights and copyright.
Who owns virtual assets?
Many digital worlds like blockchains are decentralised and run by decentralised autonomous organisations (DAO). This can help businesses to improve transparency, as it means smart contracts are available for anyone to view – but on the downside, there's no protection here for transaction-related trade secrets.
Typically, a DAO cannot register trademarks. However, some DAOs are creating legal entities under the organisation to register trademarks so they can still have control over their IP.
Based on this, when launching a virtual world, the critical question that should be considered at the concept creation stage is whether any IP assets need to be created in decentralised virtual worlds for a campaign or project to succeed.
Data privacy is crucial
The collection and use of consumer data are now under greater scrutiny. Meanwhile, regulatory bodies have been empowering the general public to understand their rights, leading to data misuse being more widely understood. Together, this means any mistakes or non-compliance with data can severely impact a brand's reputation.
The PIPL has had significant ramifications for the tech sectors, especially for data  giants like Facebook (now Meta) that offer services to Chinese customers through partners, but also for many other B2C businesses that rely on e-commerce and data analytics. It has made it difficult to share data across borders, and the fines for non-compliance are high and can include loss of business licenses – meaning brands can't afford to make mistakes.
When it comes to NFTs, huge volumes of data are connected to avatars, digital fashion, and art items, as well as the underlying smart contracts which enable trading. The blockchain technology behind NFTs is immutable, meaning the data stored in transactions are technically not erasable. This poses a clear challenge to compliance with the law.
 The way forward 
Given the uncertainty around IP rights and the various other data and licensing challenges to navigate when implementing digital activities, many brands have been left unsure about how to refine their IP strategy.
Instead of waiting to see if IP enforcement in the digital world, particularly in the metaverse, will mirror real-world enforcement and current takedown mechanisms on e-commerce platforms, brands must understand and manage the uncertainty by putting sufficient protection in place. Testing out strategies for certain key regions is essential to see what is effective – because there is not a one-size-fits-all IP approach. Alongside this, it is crucial for brands to strengthen their rights by filing additional IP registrations to cover virtual assets. This will enable action to be taken against others if a brand's creation is infringed upon in the virtual world.
Ultimately creating a robust IP strategy for digital offerings requires greater collaboration between the business, marketing, digital, and technology teams leading the innovation and the legal teams supporting it. Digital experiences will continue to evolve, and the IP and legal complexities will follow alongside it – businesses must be ready to understand the risks and protect their innovations and brand's reputation.
Jin Ling is head of digital and commercial at Lusheng Law Firm, a Legal 500 intellectual property firm in Beijing – and Holly White is head of service development at Rouse, navigating legal complexities in the digital world: lushenglawyers.com; rouse.com