Minding the legal access gap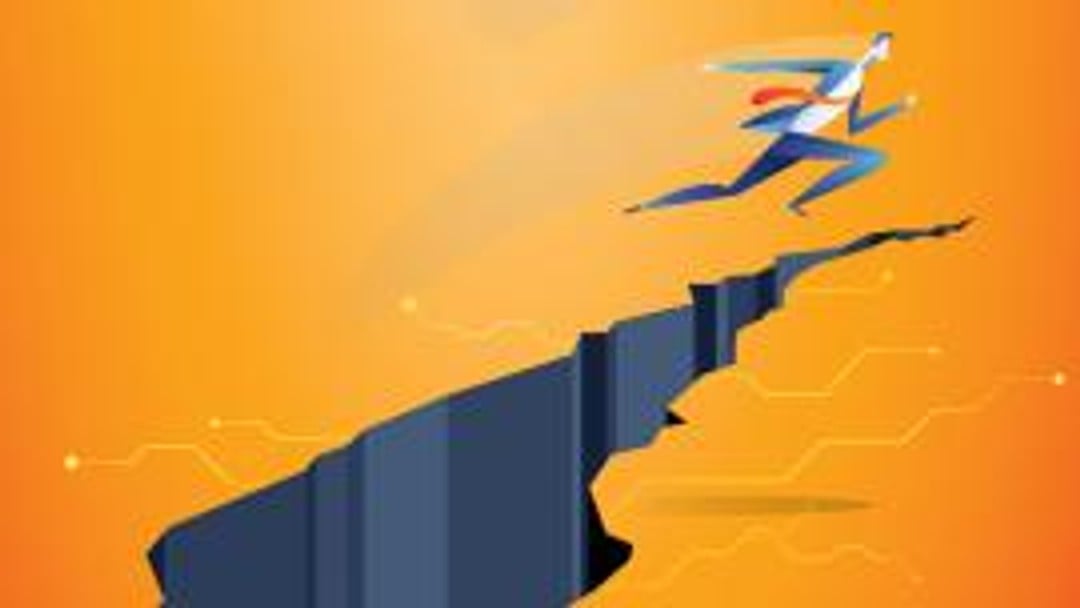 Tech innovators have been challenged to make legal support more accessible through new technology but can lawtech effectively close the access to justice gap? Nicola Laver reports
Digital technology has made our lives immeasurably easier in just about every area you can think of.
With our smartphones we can buy goods and services; do our online banking; and book our parking tickets – all with the benefit of user-friendly interfaces. But there is a major exception in legal services. And the public is not happy about it.
According to recent research, nearly 80% of people want easier access to legal guidance and advice; and the key barriers to their access legal advice are concerns around the high costs, costs uncertainty and knowing who to trust.
So why has the provision of legal services not caught up with other sectors? Is it because the legal profession as a whole is still lagging behind the times; or does it reflect the stark reality that technology cannot replace human lawyers – or augment their work to any significant extent?
Perhaps it's not so much a question of whether there is a valid case for replacing people's access to human lawyers with technology; but whether overlaying a consumer-friendly interface can cut it. And if the right technology could theoretically be successful, how many years could it then take to go live?
Innovation challenge
We could be on the cusp of finding out, with the recent launch of the Legal Access Challenge which is inviting tech innovators to make legal support more accessible and affordable through new technology.
The Legal Access Challenge is a legal technology fund launched by the Solicitors Regulation Authority (SRA) and Nesta Challenges to encourage innovation. Nesta Challenges has carried out research with 'ordinary people' and found that 58 per cent believe technology could lead to better services to help people resolve their legal problems, with 38 per cent of people citing a fixed price upfront for legal fees as the biggest benefit. Nesta Challenges also found people were turning to friends, family – and Google – for legal advice.
On the launch, Nesta said: "A legal services market in which only one in three individuals – and one in ten small businesses – with a legal problem get expert advice isn't working as well as it should be". (And you can be forgiven for spluttering on your coffee at what is a major understatement.)
With £250,000 up for grabs, £50,000 grants will be available to help lawtech innovators develop new technology solutions to help make legal advice more affordable and accessible for the majority.
The overall winner is in line for a further £50,000 prize. But could a prize-winning innovation really close this perceived gap between the public and the law; or is tackling the existing barriers in this way a cheap gimmick, a sticking plaster approach that dodges the real issues?
Chris Gorst, head of Better Markets, at Nesta Challenges acknowledged: "Technology is not a panacea, but in many areas of our lives it has transformed the choice, convenience and quality available to us and this could be true in legal services too."
Solicitors may wonder whether the SRA would collaborate on such a project if it wasn't feasible, but SRA chair Anna Bradley said: "We want our regulation to support new ideas."
Ben Pilbrow, partner at Shepherd and Wedderburn, believes technology certainly has a part to play in increasing access to justice.
However, he says: "By itself, it cannot be the solution. Equally, the degree to which tech can and should play a part in increasing access to justice varies depending on the area of justice in question."
For example, one of the most significant advances of the past five years in relation to access to justice is, he says, the success of Ebay's online dispute resolution system. Pilbrow explains: "As a 'private', closed system, Ebay was able to use technology to streamline disputes efficiently and, most importantly for the types of disputes it addresses, cheaply."
But while consumers have demonstrated their acceptance and approval of the system, using it significantly, it relies on the closed nature of Ebay's system.
It's Pilbrow's view that this is not something the state could replicate on a broader scale. For instance, tech is unlikely in the short term to have such a dramatic effect that in the criminal justice system. He explains: "The nexus between access to justice and access to professional assistance is so close in criminal proceedings that the cost of professional assistance is still the major barrier. Tech cannot overcome this particularly."
Sally Holdway, director at Teal Legal, takes a bolder approach and believes technology to be "the key facilitator when it comes to access to justice".
She says the real issue is that lawyers' services are too expensive for most of the public to access for the majority of work types, fundamentally because of the way the work is currently structured (which is still very heavily based on manual interventions).
She explains: "The vast majority of clients will now begin their legal journey by educating themselves via online channels. Rather than bemoan this fact, as a profession
we need to ensure that we are building the systems to allow clients to access this in an effective and accurate way. We have to be looking at how we can leverage technology to do the heavy lifting, starting with the mundane, admin-based tasks, and expanding out from there."
The interface for DIY lawyering
A key issue is the interface between the consumer and the law. Pilbrow says there are limited circumstances where tech gateways can offer an acceptable interface with consumers with legal issues, for example, in relation to questions of traffic infringements.
"In other situations," he adds, "they offer a useful alternative where the cost of lawyers is disproportionate, like RocketLawyer which offers tailored contracts. That is not to say that they offer the same weight as a solicitor, since the technology is currently far from matching the intelligence and adaptability of a qualified solicitor."
Technology is, by its very nature, limited. The legal profession, the regulators and innovators need to be realistic because law is complicated and dynamic; legal processes are often complex; and the profession is heavily regulated.
Even so, Pilbrow points out that tech has already increased access to justice enormously, "both through direct interface with the public and also by lowering the cost of delivery of services for the legal profession.
That trend will continue, as improvements to artificial intelligence (AI) and workflow processes play out in the legal sector".
He adds: "The breadth of the challenges that lawyers have to address means that tech simply cannot currently address some of them. For example, in disputes, a significant element of the value that lawyers provide is their understanding of the interplay between the legal challenges and the social challenges of the dispute. Tech cannot address that."
Lawyers will rightly question whether tech gateways can really offer the same weight as a solicitor, but Holdway says we should not be looking at legal technology in a binary way:
"It's much more about how we combine the two for the optimum solution for the end user client, in a cost-effective, value add manner."
She points out that using technology at the outset of a matter to triage cases can be really successful. She explains: "There is absolutely no reason why appropriately drafted IT systems cannot carry out an initial assessment for the majority of legal work, and at the same time be completing some of the initial admin tasks, which then allows the vital elements of advice and interpretation to be delivered by the lawyers in a cost effective way.
At the end of the day, isn't that why the majority of lawyers trained in the law? To help people, not to be completing client care documentation and filling in forms. So the question becomes, how do we utilise technology to allow lawyers to be providing this service in a manner which brings it within the grasp of a much larger proportion of the population?"
Redundant lawyers or future opportunities
There's no danger of the human lawyer ever becoming redundant. As Pilbrow points out, the challenges falling within a lawyer's remit are so wide and varied (and evolving) that tech will never completely take over.
Holdway goes further and says the opportunities for lawyers here are massive. "I come across many lawyers who complain about the fact that many of their clients have 'self served' before they see their solicitor by researching their legal problem online, which has proven to be wholly inaccurate.
The lawyers then have to spend time and effort realigning their client's expectations. In this circumstance, would it not therefore be a good idea for the lawyer to be providing that information to the client via their website and online triage tools for free?
"We know that the internet will be the starting point for many client's legal journey, so let's place ourselves in this arena, to build trust and secure more instructions. This then frees up the lawyers to focus on the really important advice, interpretation and advocacy work which they are experts in delivering."
Alan Larkin of Family Law Partners warns of an inevitable erosion of legal work that is effectively process-driven, for example, the gathering of information and its conversion into fully or partially ready-made documents.
He say: "This will force solicitors to identify what it is they do that clients will perceive as offering value". That, he says, is not a bad thing and should be welcomed. So how can firms react?
Larkin says: "Each firm will need to capture in no more than a few sentences what it is that makes them truly indispensable to clients and hard-bake those values into every aspect of their client offering. Any sentence that includes 'legal services' or 'the law' should not survive the first edit."
There will be an impact on lawyers from innovation such as that sought by the Nesta challenge. Larkin says: "DIY law will remove market share from lawyers, especially if it is positioned as affordable and quick (in antithesis to solicitors). The question is whether it only removes parts of the process that solicitors struggle to deal with cost-effectively (and may be happy to abandon); or whether it widens the present pipeline of value-driven work for solicitors who can supplement and complement the DIY approach."
But he says the lack of funding at the consumer law level is an obstacle, it has inhibited innovation, and that there's "very little interoperability between the mainstream software systems used by solicitors".
He explains: "This has inhibited efficient and cost-effective working and stifled competition (contrast SaaS environments in new digital start-ups with Office365 connected to Airtable connected to Xero and Slack – and several hundred other specialised apps – to automate process in a client-centred way). This lack of interoperability will be a drag on the DIY approach when it comes to a digital handoff to solicitors whose native systems still sit in silos."
Funding isn't the only issue to stifle innovation. Larkin says: "My instinct is that the partnership model has tended to stifle innovation as it doesn't reward risk. The transition to incorporation appears to be freeing up an appetite to innovate, but it is very slow."
Furthermore, the SRA has only recently embraced innovation in a way that may disrupt legal services. These, he says, may be the reasons why innovation has not come from within the legal sector; leaving legal services exposed to market erosion by software companies and marketing innovators who see a soft market that can be profitably commoditized.
Low-hanging fruit
A razor-sharp focus on improving customer journey and outcomes is key, says Holdway. She says: "One of the challenges we face in building and delivering next generation services is having the time and resources to look at such redesigns of process, which is why initiatives like the new Nesta/SRA legal access challenge fund is so vital.
"We also need to ensure that as a profession we are collaborating more and taking on help and advice from beyond the legal sector. If we are ready to accept this challenge then the future for the profession is secure."
Larkin is less sanguine: "New entrants will be supremely focused on their value propositions and will cherry-pick those aspects of the market with low-hanging fruit. I don't see access to justice or support for the rule of law being a business or cultural imperative for these new entrants."
Applications to the Legal Access Challenge close on 11 August and the overall winner will be announced in Spring 2020. The profession will be watching closely to see if lawtech could effectively bridge this legal access gap in the days to come.
Nicola Laver is joint editor at Solicitors Journal and a former solicitor