Mentoring: No man is an island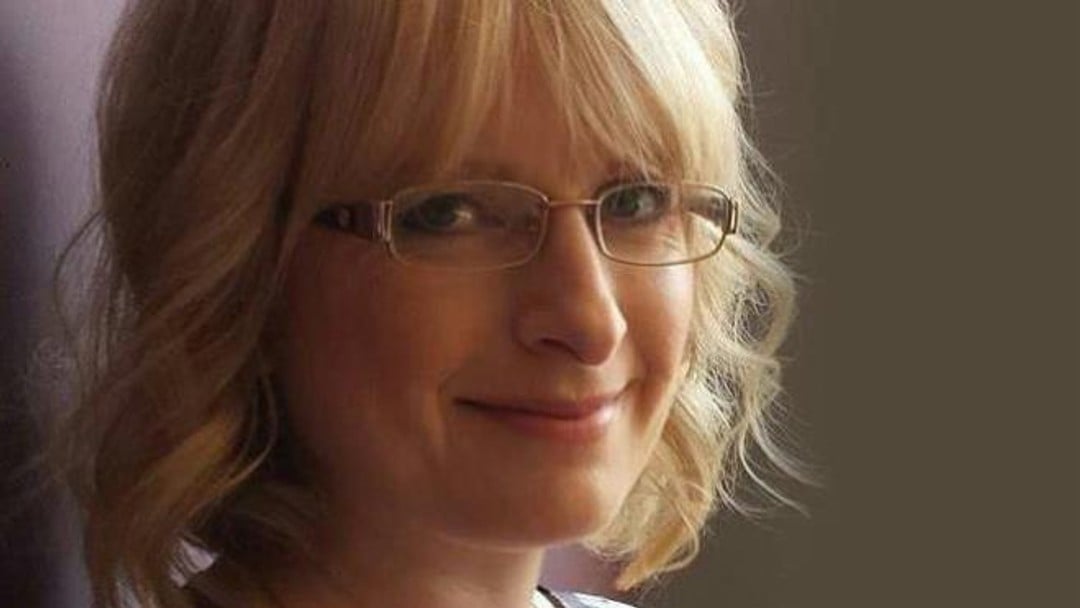 In the first of a two-part feature on mentoring, Nicola Laver examines the importance of informal mentoring
 
When a crisis hits, we need someone to turn to. Someone we trust and to whom we can entrust our deepest concerns. 
When a crisis strikes us collectively as the pandemic has done, the need for lawyers to have such an individual – who may or may not be labelled as 'mentor' – has never been so important. 
Covid-19 has swiped the foundation of normality from under our collective feet and, without doubt, what we remember (if you can) to be normal working life in the law is likely never to resume.
Most of us have been working from home for months – and to state the obvious, you cannot virtually replicate the pre-covid 'normal' office environment. 
But "no man is an island, entire of itself", to quote John Donnes (Devotions, 1624). That is to say, no human can truly thrive if isolated from their community. 
Save for those solicitors who were routinely working remotely before the pandemic, no lawyer can thrive without the support and mentoring of their colleagues – particularly the most junior of lawyers. The legal community is, after all, a pretty close knit and we pull together when the going gets tough. 
Confidants
But what do we actually mean by 'mentoring' within the legal profession in 2021? For some, mentoring may still tend to evoke the image of the traditional model of mentoring: a senior or key member of a firm choosing a prodigy and shaping them into, perhaps, a better form of themselves; or the guru-disciple type of relationship.
(There was even a time when individuals became lawyers through mentoring and not through traditional education.) 
Some firms formalise mentoring in the form of mentoring programmes. This tends to be within the larger firms but the importance of formal programs is increasingly recognised in the smaller firms, a growing trend that it is be welcomed.
These formal, structured programmes should measure the metrics put in place to measure their success. There are informal types of mentoring, often organically cultivated within the firm; and then there are the casual, ongoing relationships, which may or may not be friendship-based but which are analogous to a mentoring relationship.
Informal mentoring relationships are, by their very nature, unstructured and fluid, but no less valuable to both parties.
Trisha Siddique, a senior associate at Wedlake Bell, recently won the Citywealth silver award for Mentor of the Year. During the pandemic, a junior lawyer mentee confided in her "that they fear asking for help or asking a 'silly question'". 
Siddique assured them they were not alone. She says that without face-to-face interactions, "partners and senior lawyers have feared that associates will miss out on vital mentoring, as well as the camaraderie and casual banter that builds bonds and a sense of a shared mission".
Mentoring, she stresses, is not limited to interaction in person during business hours.
"It is incumbent on leaders to be approachable and create an environment in which people feel empowered, safe and not judged when seeking help," Siddique adds. It is within such an environment that its denizens can be in a much better position to informally mentor and be mentored – whether or not they are consciously aware of it.
"It won't always be obvious", Siddique adds, "but a few words, which cost you nothing, can be a force for real positivity in somebody else's life."
Phyllis Townsend is a senior associate at Baker McKenzie and recently won Citywealth gold award for Mentor of the Year. She comments: "Having been both a mentee and mentor, I think the relationship flourishes when the mentor asks the right questions in order to understand what the mentee wants to gain from the experience and facilitate this.
"It is also helpful to have different kinds of mentors, both from within and outside your department or firm, and be strategic in choosing your mentors. Mentors can learn a great deal from the mentee."
Stateside
Mentoring is a fixture in the US legal industry; unlike the UK where we lag somewhat behind. Formal mentoring programmes are the norm, with most US firms having some form of internal mentoring program. Informal mentoring is also routine in many firms.
US firms have long since recognised the importance of mentoring programmes for retention and career development, and by extension, the benefits to their bottom line.
John R Sparks Jr is of counsel with Philadelphia-based law firm Fowler Hirtzel, McNulty & Spaulding, and says: "All of us have a responsibility to mentor. It's part of the job and of the privilege of working in the profession."
But he adds that the pandemic has made mentoring more difficult in his experience. "Zoom, email and phones are great tools but they don't always capture key non-verbal communications", he says. "In the 'old days', many case issues got decided quickly by popping into an office or by asking peers at lunch."
He also cites the loss of collegiality and relationship building as a concern, along with further concerns "about bothering people while we are all working remotely". 
Many UK firm mentoring schemes are focused on specific issues such as diversity and underrepresented groups; or on certain areas of the profession such as inhouse lawyers; though regional/local law societies have been running successful 'general' mentoring schemes for years now. 
Past, present, future
Jane Jarman, solicitor and professor of law at Nottingham Law School reflects on what mentoring was in the past, and the fact that the older generation of lawyers may conflate mentoring with "patronage of a type".
"It is notoriously difficult to ascribe a particular label to mentoring (we should stop it trying to do so, it has turned into a bit of a parlour game)", she says, "but accept it as a form of supported professional dialogue. It is a conversation that had two directions. The mentor does not 'tell' the mentee what to do, most of the time. 
"The best mentors allow the mentee the space to articulate the question and then support and facilitate the answer. This is not a supervisory relationship in the strict sense of the word."
Depending on your perspective and experience, mentoring may mean formal mentoring; mentoring along with training and or supervision; or it could mean an informal form of mentoring.
To put it another way: "Mentoring is presence", says Jarman. "The mentee must know that you will be there, if possible, as a support. You may not always agree, and it can be a tough relationship at times, but it is supportive."
Look at it from the junior's vantage point: they notice the way in which their peers and seniors work and are impacted by the way in which others are treated.
Jarman comments: "We forget that it is difficult to accept that the early part of any career is marked out by uncertainty and that it takes support from a more senior colleague to say, 'Oh yes – I recognised that – it's a thing'.
"It is how junior lawyers gain both confidence and better task competence leading to greater professional autonomy."
But Jarman harbours some misgivings around formal mentoring schemes, however crucial mentoring programmes are in practice. (Her current area of research is the extent to which learning and development (L&D) link to the Solicitors Regulation Authority (SRA) standards.)
"I suppose my concern", she explains, "is the adoption of just one model of mentoring that could disfigure informal mentoring."
Firms should, she stresses, be clear that there are a variety of different mentors. She muses: "Perhaps a mentor should be appointed in the formal scheme (for consistency) but that it is recognised that some of the most effective mentor/mentee relationships are informal and the result of self-selection."
Informal mentoring
This 'informal mentoring' is where a person is effectively being mentored but the mentor does not actually know they are a mentor.
It can be particularly valuable to the junior lawyer, observes Jarman, who says some of the most effective mentor relationships are between "near peers, solicitors, and other legal professionals who are just slightly more experienced in post qualification experience than a senior associate or partner".
A series of mentors throughout a career is "probably more beneficial", adds Jarman, "offering diverse viewpoints, than just one mentor. The 'just one mentor' might well turn out to be more of a confidant than just a mentor." Which illustrates the somewhat fluid nature of what mentoring actually is. The confidant is usually self-selected and often a near peer.
Jarman stresses that 'informal mentoring' is the most difficult relationship to define. "I have been a mentor and have not realised it more than once! I think this is key", she adds.
Importantly, an informal mentor/mentee relationship does not need to comprise individuals within the same outfit; indeed, in many cases it's not possible.
Going solo
Sole practitioners have been firmly embedded in the legal landscape for decades (in November 2020 there were 2,036 sole practitioners in England and Wales, making up 20 per cent of firms). 
Then the introduction of the SRA Standards and Regulations a little over a year ago paved the way for solicitors to go freelance. And now, the pandemic has triggered a swathe of solicitors to leave private practice and set up on their own, while others are undoubtedly considering taking that step. 
Informal mentors can prove crucial to lawyers going solo as freelancers or as sole practitioners; and particularly to those who may be weighing up the risks and benefits of so doing, and may not have the access within their own firm to appropriate informal mentoring. 
"Go to your own people, your own type of people", advises Sophie Khan, solicitor-director of Sophie Khan & Co. For those setting up on their own, she says: "Informal mentoring comes from your own community – no one from outside can help you."
Khan was fortunate in that she had an informal mentor in law even before she started practising – her father is a criminal defence barrister. "So I was in the unique position to know when, where and how to navigate becoming a small firm practitioner," she says.
After setting up her own firm, she "joined all the professional membership groups that were relevant to me, so that I had a community of lawyers around me, who were in the same position as me". 
"Anything relevant to my work I would join – events, committee meetings; you have to surround yourself with ex-perienced people and those with your level of experience."
Khan adds: "As a small firm practitioner, especially if you are practising on your own, you need that interaction with other small firm practitioners, so you don't feel that you are on your own, and know that everyone else is facing the same daily challenges as you."
Pandemic
So what impact is the ongoing covid-19 pandemic having on informal mentoring, when working relationships have shifted; remote working has become the norm; and issues related to isolation and wellbeing have become more pressing? 
Alongside this, how can informal mentoring even begin to work effectively in a remote working world, compounded by the reality that, for extended periods at a time, individuals are not even legally permitted to meet?
Jarman says that though the physical environment may have "fractured during the pandemic, it has reformed, to some extent, in varying supportive relationships". She points to the "unusual support frameworks and networks" that will have built up during the pandemic and stresses how important it is "to capture and support that new framework and keep it in place".
Senior firm managers should, she says, acknowledge the importance of those networks and an important aspect of working life. There is a risk that in the absence of this type of support, it could mean some junior lawyers chose to leave private practice – a risk heightened by the pandemic. 
Jarman says: "The problem with the pandemic is that, for some, the formal support in the office may now be missing and it's possible that it will need to be backfilled with a more formal programme to take the strain. 
Pete Riddleston, learning and quality director of independent network LawNet, says one consistent message emanating from its 70-plus member firms is that "a lot of firms report staff missing the social interaction of the office, as well as the informal learning that happens when you discuss how to deal with a situation or client problem in the office".
Those interactions that once took place in the office without a thought are now the exchanges that we long for: popping into a colleague's office to ask a quick question; a chat over a boiling kettle or by the coffee machine; or the impromptu discussion after a client meeting. 
"We've heard this mentioned most commonly by reference to trainees and junior lawyers", says Riddleston, "but there is no doubt that lawyers at all levels miss these informal 'case conferences'".
Donna Hart, a director at The Family Law Company in the south west of England highlights how the "human impact from working in law is currently under the spotlight"; and how research has shown that lawyers have had additional stress, sleep problems, have been working extra hours and have had difficulty in switching off from work. 
"For me, it has been more important than ever to remain in touch with my team and mentoring has become a key part of that," adds Hart. 
The firm has a formal mentoring scheme (still operating, albeit remotely), but the firm has recognised its additional function and benefits during the pandemic.
Hart explains: "It has become more than being just work and supervision-related, it has provided an opportunity for colleagues to open up about how they are feeling in general… We wanted to make sure junior members of the firm were supported and continuing having the best learning experience."
The challenges for trainees and the most junior lawyers within the profession (who are the senior lawyers and firm leaders of the future) are profound. Hart comments how she has spoken with many trainees during the past year, often at large city firms, who have been working from home since March 2020.
"Many of them do not have a proper work space or equipment and are finding it hard to motivate themselves", she says. "They are also anxious about interrupting colleagues for help. This, to me, is so sad… they need to feel supported."
Supporting wellbeing
Peer support is vital in the context of wellbeing, perhaps an issue that's never been so important given the pandemic crisis. The charity LawCare runs a peer supporters programme offering one-to-one support. It has 73 trained peer supporters, all volunteers with first-hand experience of working in the law.
They offer mentoring (and other forms of support) on issues including stress and anxiety (to be distinguished from workplace mentoring).
Chair of LawCare, Elizabeth Rimmer, says around 25 to 30 per cent of contacts to its support team are at least partly related to covid-19. The most commonly cited issues are worsening of existing mental health issues, feelings of isolation, poor supervision and support due to working from home; being overloaded with work due to other team members having been furloughed; or not being permitted or enabled to work from home. 
"Anecdotally", says Rimmer, "we feel that lawyers are increasingly in need of emotional and wellbeing support and the pandemic has exacerbated this.
"Many lawyers contacting us report that they are getting poor training, supervision, and support at work due to covid-19."
She says feedback from the programme is "extremely positive" and peer supporters "generally report that they enjoy giving back in this way; it helps them get something positive out of negative experiences they may have had in the past, and it builds social capital in the legal community".
The majority of lawyers, particularly junior lawyers, are used to working closely within a team, under supervision and with close relationships with colleagues in the office. It comes as little surprise that Rimmer expects demand for peer support to continue to rise this year.
LawNet's Pete Riddleston also points to the issues relating to mental health as a result of isolation and from feeling overwhelmed within member firms. He explains: "We've heard a lot of comments about the difficulties in maintaining boundaries around the working day and the challenges of establishing routines that support good work life balance and wellbeing. 
"Helping people to deal with this has required a very 'human' approach to management and leadership and effective communication at all levels has been a feature for firms that have coped well," he adds.
Everyone's responsibility
Mentoring, whatever its nature, is not just the responsibility of firms themselves but also that of individuals lawyers – the senior lawyer recognising the need to come alongside a colleague; or the junior lawyer recognising their own need for support and direction from a senior colleague.
Far from a sign of weakness, it takes humility and strength of character to recognise the need for consistent help and support from a lawyer who has 'been there'.
For the 'informal' mentor, it takes commitment and a pride in their own strengths and achievements to be prepared to share lessons learnt; and to advise, reassure, challenge, sponsor and champion a junior colleague. What is challenging or unsettling the mentee in the 'now'?
Where do they see their path of career progression? How can the mentor openly and honestly challenge the mentee's perceptions and concerns so as to equip them to recognise how to address those issues?
Often – and perhaps preferably – these informal relationships begin holistically. The best, most effective and longstanding mentor/mentee relationships are often founded upon the natural bonding between personalities. 
Every time you interact with a colleague is the opportunity to develop a relationship that benefits both. Consider actively seeking out those potential opportunities. A 21st century pandemic cannot stifle the ability to do so digitally.
 
Nicola Laver is editor of Solicitors Journal and a non-practising solicitor