Magic Circle and international firms battle for diversity gongs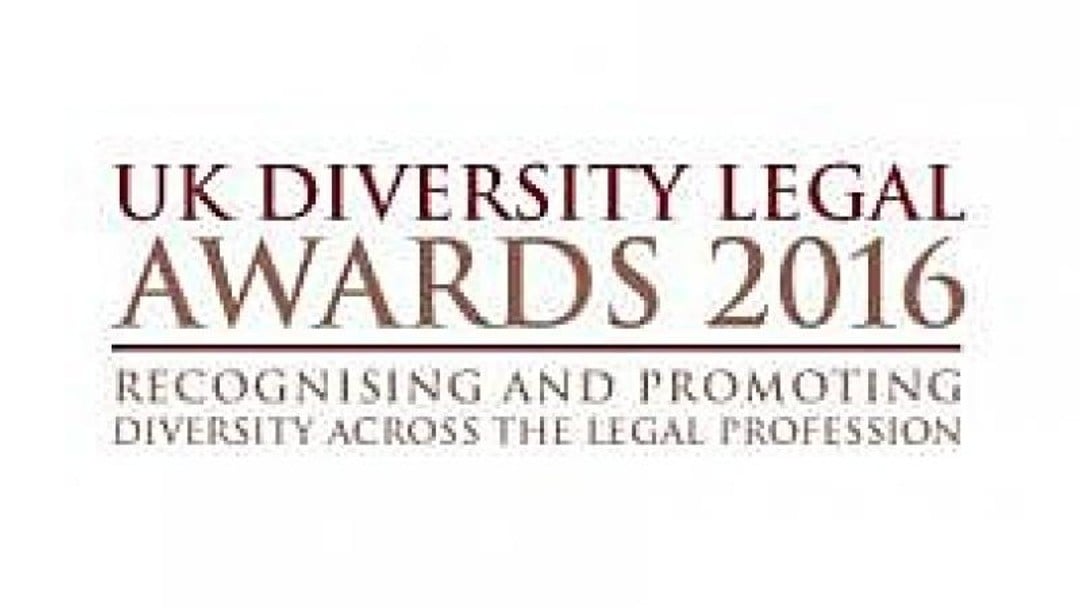 By
Hogan Lovells shortlisted for three awards but Freshfields, Clifford Chance, and Linklaters are also in the running
A host of international law firms have been shortlisted for awards celebrating efforts aimed at increasing diversity within the legal profession.
Now in its seventh year, the Black Solicitors Network's (BSN) UK Diversity Legal Awards are the only industry awards to solely focus on recognising, promoting, and celebrating equality, diversity, and inclusion across the profession.
The big winner at last year's awards was Linklaters, which was acknowledged as having the best retention of talent initiative and also took home a gong for best City firm. The Magic Circle outfit is once again up for a top gong alongside Clifford Chance, Berwin Leighton Paisner, Norton Rose Fullbright, and Latham & Watkins.
The in-house teams acknowledged in the shortlist are Bank of New York Mellon and PwC (UK), while Hardwicke Chambers is facing off against Freshfields, Hogan Lovells, and Millbank Tweed for best diversity and inclusion initiative of the year.
Barristers Stephen Akinsanya, of Great James Street Chambers, and Miranda Brawn go up against Ruth Grant, Hogan Lovells' chair of the diversity and inclusion committee, for the coveted 'Diversity Champion' award.
Writing in Solicitors Journal last month, Grant and Alison Unsted, head of global diversity, inclusion, and wellbeing strategy at Hogan Lovells, explained that ethnicity was 'probably the most complex diversity strand to address' at the international firm.
'Classification of what constitutes an ethnic group differs by country and region, even in the US and UK, where ethnic diversity issues are well recognised,' they said. 'As a firm practising international law, there is a real challenge in some jurisdictions in the recruitment of indigenous lawyers who meet the necessary requirements for the work that the firm does.'
The accolade of 'Outstanding Lawyer of the Year' will be presented to one of Musonda Kapotwe, a senior transactional and regulatory lawyer at Citigroup, Willkie Farr & Gallagher partner Solomon Wifa, and Marcia Willis Stewart of Birnberg Peirce & Partners.
Willis Stewart will be used to award ceremonies, having recently been presented with the 'Rule of Law' prize at this year's Halsbury Legal Awards. She received the joint award with Elkan Abrahamson of Broudie Jackson Canter for their work on the Hillsborough inquiry.
In 2015, Willis Stewart was honoured with the public law award at the Legal Aid Lawyer of the Year Awards (LALYs) following her work on the Mark Duggan inquest.
The awards are to be held on 22 November 2016 at the Grange Tower Bridge Hotel. The ceremony will be opened by Paul Philip, chief executive of the SRA, and presented by BBC journalist Reeta Chakrabarti.
Solicitors Journal is proud to be a media sponsor for the awards and will provide coverage of the ceremony.
The 2016 Finalists:
Recruitment: 'Attracting Talent'
Clifford Chance
Linklaters
Retention: 'Talent Management'
Berwin Leighton Paisner
Latham & Watkins
Diversity and Inclusion Initiative of the Year: Law Firm/Chambers
Freshfields
Hardwicke Chambers
Hogan Lovells
Millbank Tweed
Diversity and Inclusion Initiative of the Year: In-house
Bank of New York Mellon
PwC (UK)
Diversity and Inclusion Initiative of the Year: Sole Practitioner / Small Firm / SME
Andall Legal - Nicolina Andall, Principal
Halebury - Denise Nurse, CEO
Diversity Champion
Stephen Akinsanya, Great James Street Chambers
Miranda Brawn, Daiwa
Ruth Grant, Hogan Lovells
BSN Rising Star
Natalie Carter, Mayer Brown
Netanya Jackson, Simmons & Simmons
Shaheen Mamun, Milestone Solicitors
Sameena Munir, Kingsley Napley
BSN Outstanding Lawyer of the Year
Musonda Kapotwe, Citibank, N.A.
Solomon Wifa, Willkie Farr & Gallagher
Marcia Willis Stewart, Birnberg Peirce & Partners
Outstanding Multi-cultural / BAME Employee Network
Norton Rose Fullbright
Hogan Lovells
Bank of New York Mellon