Lines of communication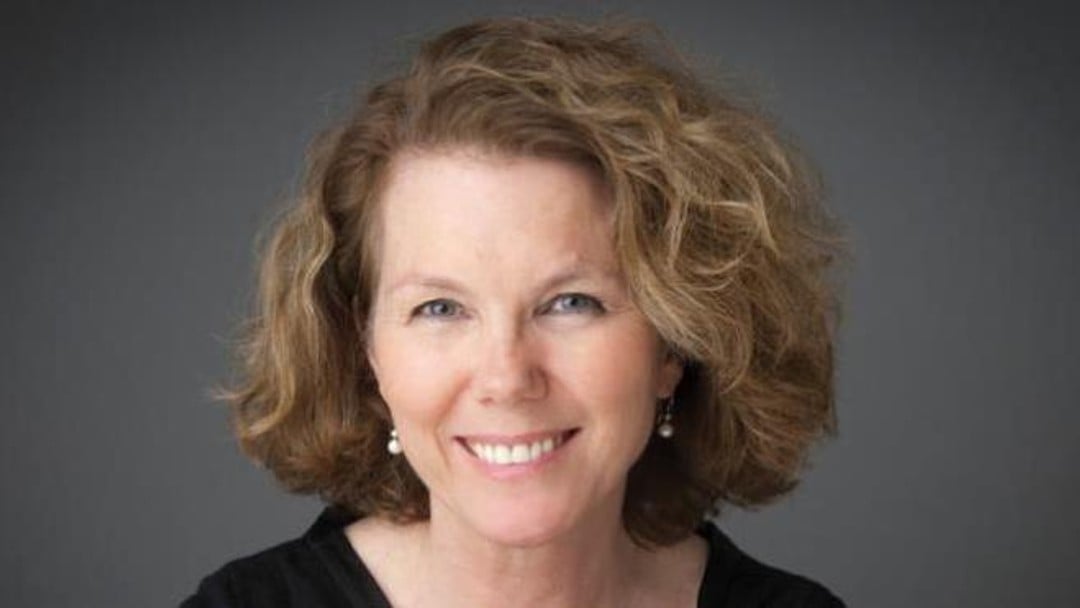 Irwin Mitchell's London managing partner Alison Eddy explains why being an honest role model is integral to her leadership strategy
It's week two of lockdown and Irwin Mitchell's London managing partner Alison Eddy is still acclimatising. "I found it really hard that first week", she confides.
As most people did, by mid-March Eddy could see the lockdown coming. Staff at the London office had been preparing by scanning vast amounts of documents before the office was inevitably shutdown and people sent home to work.
Despite the preparedness though, Eddy felt unsettled in her first week working from home. "I would come downstairs and start working at half past eight, and I'd still be sitting here 12 hours later and think, 'what am I doing!? I haven't even had a cup of tea, what am I doing?'"
Despite sharing her home with her husband and children, Eddy was suffering not from distraction, but rather a sort of unseen, self-imposed, presenteeism. She is, by admission, someone who likes "having the boundaries" of office life. "I'm not somebody who's ever really enjoyed being at home." However, she admits she is getting used to it. "I won't feel as reluctant to work from home as I used to", she says.
Despite her own fondness for the more customary trappings of office working, Eddy is a big advocate of flexible working for her staff and says the way the firm has operated during coronavirus is very likely to change things long-term.
"I don't think we'll have to be the same again", she says. "We have agile working. Sometimes there is pressure on desk space and I think people will just think, 'do you know what, it worked really well for me, I'm just going to continue to work from home. I'm only going to go in two or three days a week'". 
For Eddy, enabling her staff to work flexibly has all sorts of benefits; they feel valued and trusted, they are able to achieve a work-life balance more easily, women are more likely to thrive, and mental health and wellbeing are improved.
Perhaps it's Eddy's trade union law background from her Thompsons days but she has a somewhat visionary concept of modern working conditions, particularly for someone whose own working preferences are more traditional. 
"For me, a lot of it is around choice. It's around giving people the choice to work in the way that suits them", she explains. Head-hunted by then head of personal injury John Pickering, Eddy joined Irwin Mitchell in 1995 as one of a handful of solicitors who set up the London office. 
Before that she spent 17 years at specialist trade union firm Thompsons where she was an employment lawyer, specialising particularly in sex discrimination and equal pay. "It was a really fascinating time to be working in that area because you had the Sex Discrimination Act and the Equal Pay Act", she recalls. "I was involved in some of the equal pay for work of equal value claims. It was a great time to be doing that area of work."
She started to take on medical negligence cases while she was still at Thompsons but in '95 "jettisoned" employment law altogether to specialise in medical negligence at Irwin Mitchell – a team she still heads up to this day, alongside being London managing partner. In that time the London office has gone from revenue of around £100,000 a year to £50m. 
It was 2012 when she took over from Michael Napier as managing partner of the London office, becoming the firm's first female managing partner. It was a time of sweeping changes to legal service provision, particularly when it came to personal injury. "It was a nightmare", Eddy says with a candour that seems to permeate much of her language. 
"The weeks leading up to LASPO [Legal Aid, Sentencing and Punishment of Offenders Act] were just completely crazy. It was a very difficult time for law firms, you know, grappling with what the new world was going to look like." 
Then, in a comment that seems to perfectly reflect the current fear of the unknown firms are facing, she adds: "I guess it's always the same isn't it, you fear change and then you adapt incredibly quickly". Healthy minds Eddy says she is worried for staff members that are totally alone and isolated because of the covid-19 outbreak. "I really worry about people on their own. Those are the people I'm most concerned with", she says.
"I don't think of myself as an anxious person at all, but even I feel pretty anxious about this. And I'm lucky I live in a house, we've got a garden, but for people who already have underlying mental health problems and live on their own, I have no idea how they're managing". Conscious that people may be missing the social aspects of daily office life, Eddy has made an effort to stay in touch and the firm still arranges online socials to get the teams together.
If anything, Eddy says it's an extension of work that already goes on at Irwin Mitchell to make sure the wellbeing and mental health of all staff are looked after. "We've appointed healthy minds advocates in all our offices to actively promote wellbeing", she says. And during the lockdown the firm has been sending out wellbeing articles and tips to help people cope.
However, Eddy's approach is more holistic than that in normal times. She believes in celebrating the successes of her team and actively encouraging progression. Women in particular are highlighted for the work they do in her team, although that may also be because so many of the team are women. 
Across the firm 43 per cent of partners are women, 30 per cent of the executive board are women and 62 per cent of the firm's associates are women. Of six medical negligence partners in London, five are women.
Eddy believes it's Irwin Mitchell's flexible working and support networks that make the firm so appealing to women, who can carve out a career without forfeiting their family lives. Role modelling Remembering her own initiation to law, Eddy's experience couldn't have been more different from the experience she aspires to for the solicitors in her team now. Taking on the job at Irwin Michell back in the mid-90s was "really difficult", she remembers. 
"I had five children aged between three and 11. It was a lot of juggling because you had to go out there, get the work in, do the work and build a team. It was really hard… I used to find things like Christmas really challenging. Just trying to, you know, juggle all the stuff I needed to do".
The concepts of wellbeing groups, healthy mind advocates and flexible working were unthinkable when Eddy was carving out her career, but she reflects on it almost as though it was a collective failing of her generation not to have been "kinder" to themselves.
"I'm from a generation where we really felt we could have it all. We were the first generation of women who went to work in suits. We really did think we could have the career, the children, the husband and the social life. But, you know, something's got to give." In retrospect she sees that achieving something more akin to an allusive 'balance' would have been beneficial. "I think that my generation weren't as kind to ourselves as we could, or should, have been."
Setting up groups within the firm to support staff with home, as well as work, pressures has revealed the kinds of issues that really take a toll on mental health and, in turn, productivity.
"Our modern life group talk about interests outside of work. People may want to work flexibly, or part time, so that they can pursue another interest. People are much more focused on the work-life balance, or other interests. Whereas we were just so 
work focused", she explains.
To help support members of her team Eddy believes it's important to be "visible". "I think senior people dictate the culture in an organisation. So it's obviously important for them, as role models, to project confidence, but you also need to be authentic." She adds: "one of the big changes has been that the idea of being a 'boss' feels completely outdated."
Instead, Eddy sees leadership as a combination of supporting, encouraging and showing the way by role modelling the behaviours she wants to foster in her team. She admits that when it comes to flexible working that has been harder for her, as the office is where she feels most productive.
However, she has started to be more lenient with herself. She will occasionally start a little later to attend a yoga class or take a slightly longer lunch to meet up with her daughter. The important thing is that she communicates to the team that she is doing these things. This is out of respect for her colleagues but also to demonstrate that a little flexibility is ok. 
Her whole approach is about "role modelling behaviours and values that I want to promote", she says. "We're much more able to show vulnerability, to listen to people, to learn from them."
"I feel very fortunate to have worked with senior people who I respect as lawyers, but also we've got so many strong role models", she says. "I am inspired by younger partners who have got young children, who I see are very supportive of each other. You know, utterly committed to our clients and getting the right results for clients. But also have a very healthy attitude to work." Promoting success Listening to and offering support to her staff is key to Eddy's management style. She says the good retention rate at the firm is probably down to the open culture.
"When things are difficult, it's really important that we're honest about it", she says. "It's no good working ridiculous hours and taking too much on, which is easy to do if you love what you're doing. But you need to not pretend that things are easy."
That's not to say that her team is casually coasting along. They are making notable achievements and Eddy is keen to highlight them. Employment partner Emilie Cole was acknowledged in a high-profile industry ranking in January after a landmark whistleblowing case at the Supreme Court, for example. 
Meanwhile, senior associate Anne Kavanagh secured a victory in the Supreme Court in March. The court has ruled that the firm's client, who was left infertile when her cervical cancer was only detected more than four years after a smear test, is entitled to funds to pay for surrogacy in the USA. The decision was Lady Hale's last in the Supreme Court and overturned her own opinion in a similar case more than 20 years earlier.
Eddy says all of her "air punching moments" are around getting successful results for clients, even now that her role is characterised more by its ambassadorial and mentoring aspects. But her work in developing and inspiring young talent has not gone unmarked. 
The First 100 Years project, marking women's contribution to law to date, recognised Eddy as inspirational women in law champion of the year last year. Why is it so important to her to provide inspiration to those coming up behind her?
"You know, seeing women taking the lead role in high profile cases and getting accolades, encourages and inspires younger solicitors," she says. And let's face it, if and when life goes back to normal, we're going to need them. 
Hannah Gannagé-Stewart is managing editor of Solicitors Journal