Lawtech: the silver bullet to resolving legal needs of SMEs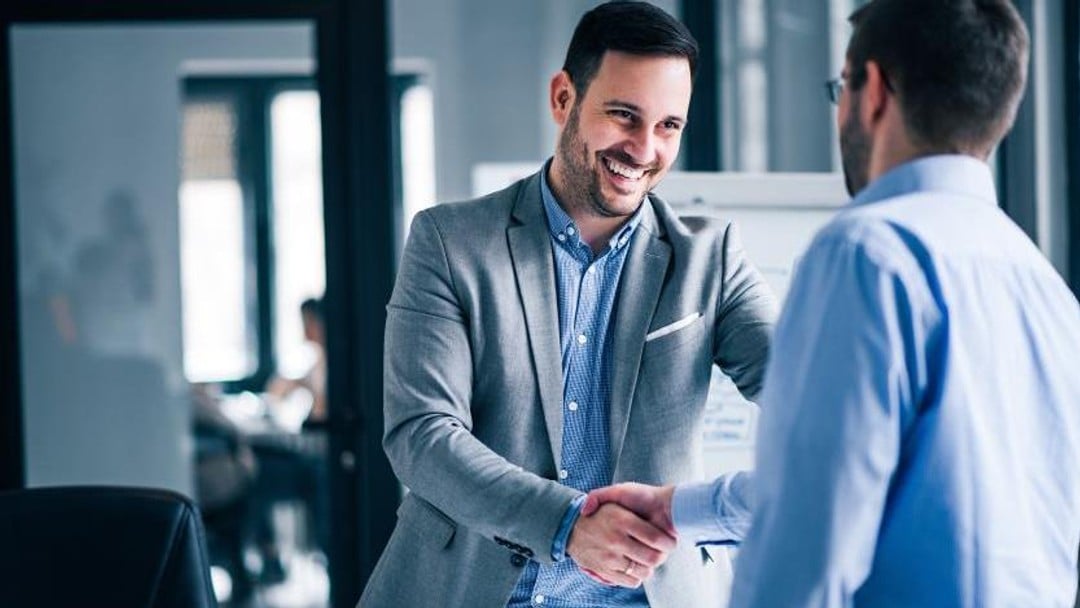 By Kid Harwood
Kid Harwood argues Lawtech is a crucial factor for helping small to medium-sized enterprises meet their legal needs.
Integrity, quality and accessibility of legal services are vital to the long-term success of businesses. Across all sectors, whether it be a humble small and medium-sized enterprise (SME) right up to a global corporation, the use of legal services provides valuable strategic support throughout the entire lifecycle of a business.
Access to affordable and reliable legal services is crucial for businesses if they want to thrive in a highly competitive business atmosphere. If not handled properly, any legal issue can, at best, disrupt the performance of a business and hamper growth. At worst, it can cause immeasurable reputational and financial damage.
However, despite the incidence of legal issues facing small businesses, a surprising number of business owners are facing legal issues without the benefit of legal advice. To counteract the issues facing SMEs and in response to the wider need for improved access to legal services, I found myself solicitor-turned-tech developer as I created and launched a lawtech platform to challenge the traditional method of finding a solicitor and attempt to improve access to legal services online.
Since starting LawBid in 2016, over half the SMEs we've spoken to have faced a legal business issue alone without hiring any professional legal help to support them, because they believed they could handle the issue better on their own, even without any legal background.
The leading reasons small businesses seek legal help are debt collection and dispute resolution, routine legal document drafting and reviewing of contracts and other business documents. These are the three most prominent services covered by LawBid and for which we have seen a surge in demand, particularly during the global pandemic.
The issue of costs
Cost has always been a significant barrier to access to legal services for SMEs. It is the number one reason almost half of businesses – despite the fact that business owners cite legal issues as one of the greatest threats to their business – state they do not seek legal help. Many SMEs do not know whether or not to involve lawyers, and some do not recognise when they have a legal problem, hence the DIY approach is often adopted.
Revisiting 2016, the Competition and Markets Authority (CMA) released a landmark report entitled 'Legal Services Market Study' into the provision of legal services in England and Wales. It found the legal services sector was not working well enough for individual consumers and small businesses. The report identified consumers did not have the information required to navigate the legal services sector and to engage confidently with providers, while consumers found it difficult to make informed choices because there was little transparency about price, service and quality.
These concerns were echoed in a high-profile report by the Law Society in the same year, titled 'The Future of Legal Services.' The legal regulatory body highlighted failings in the sector to cater adequately for individuals and businesses. Both reports fortified my decision at that time to develop and launch LawBid into the marketplace as there was a clear and urgent need for improvement in access to legal services.
The CMA published an interim review in December 2020, which found that despite mild progress – such as the Solicitors Regulation Authority (SRA) implementing its 'Transparency Rules' in December 2018, entailing firms should display their prices on their websites – there were limited improvements to competition between providers and on sector outcomes.
Legal Services Board
The CMA now recommends the Legal Services Board (LSB) should get involved, working with other regulators in the sector to address aspects of the original recommendations that still require progression, such as providing more information on quality.
Such news of slow progress was disappointing, yet unsurprising. However, it does highlight some of the inherent complexities of establishing change in the sector and points to opportunities still waiting to be explored. The legal industry has been slow on the uptake and there is an underlying reluctance to reform the foundations of the legal sector, steeped with history and tradition in its methods.
Recent government-backed research conducted by LawtechUK and the LSB this year highlights the continued unmet needs of SMEs and points towards lawtech to fill the gap in the market to better support SMEs in dealing with legal issues.
Many small business owners support the use of lawtech solutions to bridge the gap between the traditional 'law firm' approach and 'DIY law'. Speaking to small business owners through the LawBid has revealed they want access to legal support that is timely, affordable, convenient and reassuring, and that increases their business's resilience and most agree that lawtech solutions are likely to be the way in which to achieve this balance.
Imagine a sliding scale of legal business issues categorised by their urgency and complexity –business owners require guidance upon when to move out of the DIY attempts and to seek legal intervention so that legal issues do not become damaging for their business. Making that step easy and available to more businesses is just one aspect that the legal sector must focus its efforts on improving.
Technology offers potential solutions by making services more convenient, easier to use and cheaper. For example, we introduced the element of competition in the marketplace which benefits consumers and offers a unique platform for price transparency and comparison which empowers consumer decision making. However, the consumer and the solicitor have the option to exit the bidding process and simply agree to a consultation process.
This ultimately leads to a greater uptake of legal services due to a deeper understanding of how solicitors and law firms operate in terms of price and services offered, the perceived exclusivity and high prices of which have traditionally put off many from seeking legal services.
The importance of lawtech
And while the legal profession generally has been somewhat disinclined to embrace technology in the same way as other sectors have, lawtech offers valuable new opportunities for legal service providers to meet the unmet needs of SMEs, accessing new markets and new clients and making many people's lives easier in the process – a universally shared objective for most who join the legal profession.
I certainly see collaboration as a major key to success; leading from the top will increase confidence. In this regard, the trailblazers should be the magic circle. Legal 500 firms can collaborate with lawtech innovators and tech providers to trial and establish tools that improve some of the consumer facing issues continually highlighted in these industry reviews. 
In today's digital era, there is no reason for the legal industry to lag behind its professional contemporaries when it comes to adopting tech solutions which better serve consumers – whether they be individuals or businesses.
There has been vast amount of investment in legaltech and lawtech in recent years and the legal industry as a whole must move forward supportively and coherently to embrace these transformative legal products and services to improve access to legal services and support, including SMEs in need of legal assistance to help them grow and thrive.
Kid Harwood is director of LawBid lawbid.co.uk