Lack of integrity: a catch-all phrase?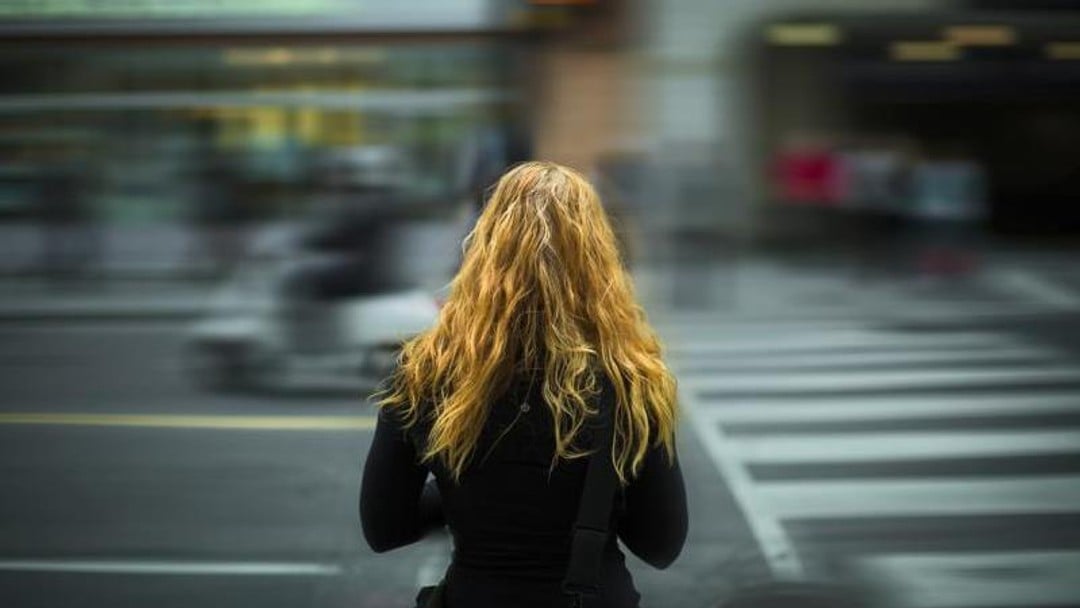 Goldie Millan considers the practical application of legal ethics
As a solicitor with over 25 years' experience, I have only now realised that I am unable to teach law students how to be successful in the legal profession. They must possess additional qualities to academic knowledge. One of these additional qualities is integrity. As there is no standard definition of integrity, how is a lecturer expected to explain what it is to a student? Integrity must have meaning. Our profession has utilised the word for decades without thought. To find its meaning is my aim. I want as many solicitors as possible to join me on this journey.
What is it?
There are seven fundamental tenets which solicitors should adhere to from November 2019. Most of us in the profession know what each principle requires of us. All of us think we know what integrity is – but do we really? If we are all judged by a particular standard, then surely, we should know what that standard is. We currently live in a world where people are surprised by integrity. It shouldn't be that way. Most people admire integrity. Some have it and don't realise it. Others are lacking. I like to use the example of an apple. When you cut the apple into pieces you take away the core. Without the core, the apple is incomplete. The analogy is that a person lacking in integrity has no core and is not whole. When placed under pressure that person is not going to act with integrity because they are incomplete.
Codes – or conduct?
Most professionals have codes of conduct. According to Professor Iver, the profession 'achieves an integration not of form but of spirit. Of this spirit nothing is more significant than the ethical code which it creates.' (Professor R.M.MacIver, 'The social significance of Professional Ethics' (May 1922) 101 The Annals of the American Academy of Political and Social Science (University of Toronto, Sage Publications).
However, if we have a catch all phrase such as integrity, then there is little consistency and no transparency. Let's examine which qualities are essential but not included in the seven principles. Compassion, empathy, insight, resilience, self-discipline – and the list goes on. Could it be that we have no definition of integrity because all of these missing ingredients can be added on a case-by-case basis, so that way we have a 'catch all' phrase?
What is concerning is 'lack of integrity' can be used as a catch all phrase for the Disciplinary Tribunal to strike off any solicitor.
Louis M. Guerin in his article, 'Intellectual Honesty' (June 2005) argues that how a person reacts in a situation depends upon how they understand the meaning of integrity. He believes that integrity has a structural quality which sets it apart from other virtues. It will be tested by pressure. According to Guerin: "It seems that integrity demands not merely general but strictest adherence to commitment." So, if, under pressure, a professional does not follow his commitment, he lacks integrity. I have some reservations about whether it can be as clear cut as Guerin proposes.
In the landmark regulatory case of Bolton v Law Society [1994] WLR 512, it was held solicitors must be honest and this means they may be "trusted to the ends of the earth". If the solicitors' profession is to retain the trust of the public, it is essential there is a discussion and analysis of what each of the principles means, rather than simply a recital of the words contained in the Code of Conduct, which sets out the standards expected. This will help our law students and future members of the profession.
In relation to lack of integrity, Principle Five, the test set out in Wingate v SRA [2018] EWCA Civ 366 is currently applied.
Jackson LJ stated (at [100]): "Integrity connotes adherence to the ethical standards of one's own profession. That involves more than mere honesty. To take one example, a solicitor conducting negotiations or a barrister making submissions to a judge or arbitrator will take particular care not to mislead. Such a professional person is expected to be even more scrupulous about accuracy than a member of the general public in daily discourse."
The journey so far shows that integrity is a wide and hazy concept. We know that it includes 'a willingness to adhere to values that reflect some reasoned deliberation, based on logical assessment of relevant evidence and competing views' (Lynn E. McFall, 'Integrity' (1987) 98 Ethics 5, 7; Nancy Schauber, 'Integrity, Commitment and the concept of a person' (1996) 33(1) American Philosophical Quarterly 119).
In SRA v Chan (2015) EWHC 2659, at [48] Davis LJ said: "As to want of integrity, there have been a number of decisions commenting on the import this word as used in various regulations. In my view it serves no purpose to expatiate on its meaning. Want of integrity is capable of being identified as present or not, as the case may be, by an informed tribunal or court by reference to the facts of a particular case."
In his respectful opinion it serves no purpose to have a workable definition. If solicitors are being subjected to a particular standard, then surely, they must have access to a test against which they can grade their own behaviour?
When a solicitor lacks integrity and is exposed by the Solicitors Disciplinary Tribunal, the decision is read and then filed away to be forgotten. Another career destroyed. Another rotten apple in the cart. Perhaps we should stop and think: how could we collectively have prevented this from happening? The SDT seems to be dealing with the same issues again and again. Why are we, as a profession, not learning from the mistakes of others or ourselves?
Pedagogic points
I wonder if, as a lecturer, I can teach my students how to cultivate integrity. If they value their career as a solicitor, they may not be tempted to cut corners, bearing in mind that the journey to becoming one is not easy. Dr Myles Monroe stated, 'Your ethics produce your character. Your character becomes your life stamp' (Dr Myles Munroe- The Power of Integrity (2021, Soundcloud). He argued there is no such thing as a private life. Essentially, what you do in your private life determines whether a client trusts you in your professional life. I interpret this as referring to the concept of consistency. A professional should not behave differently in different places.
If there was a scale of integrity, there would be no requirement for artificial boundaries between professional and personal conduct, as the High Court set out in Beckwith v SRA [2020] EWHC 3231 Admin, drawing a line between private conduct within and outside the remit of the regulator. The issue for the High Court turned on identifying where the borderline lay between a solicitor's private life and his or her professional obligations. Their approach was a qualitative one. Thus, some types of conduct by their nature fall within the ambit of the SRA because they are linked to the substance of the Handbook, while others do not.
The SRA has attempted to offer guidance in its September 2022 issue (Update Issue 107) on sexual misconduct after Beckwith [2020] EWHC 3231 Admin. The guidance states that, 'the line between an individual's private and professional life can begin to get blurred, making judgements about whether any conduct constitutes a regulatory matter more difficult.'
The SRA are of the opinion that the High Court has endorsed regulation within private lives saying, 'the closer any behaviour or alleged wrongdoing touches realistically upon the individual's practice or reflects how a solicitor might behave in a professional context, the more likely it is that the conduct may impact on the individual's integrity or trust in the profession.' They acknowledge that 'in the workplace, the boundaries are clearer and stricter than in a social setting.' Social media is referred to as another example of 'the way in which the line between professional and private life can be blurred.'
Blurred lines
In my opinion, Beckwith [2020] EWHC 3231 Admin has left the door open for further research on levels of integrity. It is accepted that reducing integrity to a binary measure is not practical or realistic given the nuanced nature of its application. Yet an exploration of ways to measure integrity promoted by members of the legal profession may lead to a measurement that can be used in the future by the profession and the regulators.
I believe integrity is a double-edged sword, because it has many victims. Those victims are the most junior members of our profession. If integrity is wisdom or self-reflection, then it follows this comes with experience. The less experienced members of the profession have less knowledge, training and experience. If there was an index of integrity depending on the level of years of post-qualification experience a solicitor has, could this work?
The case of Claire Matthews (SRA v Claire Louise Matthews, Case No. 12005-2019) highlights the vulnerability of young members of our profession. If a solicitor has mental health matters ongoing, then perhaps one can argue that they are in need of support and therefore may react differently when placed under pressure.
I have embarked on the first year of my research into the meaning of integrity. I wish to provide a comprehensive and measurable definition of integrity, fit for purpose for the legal profession. It follows that the notion of integrity, however it is defined, must take into account the issues that arise in modern day practice and the rapidly changing nature of the legal profession. The current cohort of students are not going to be the same as the cohort from 10 years ago.
If a solicitor is to be 'trusted to the ends of the earth' what do we need to instil into them? Sir Thomas Bingham MR (in Bolton v Law Society [1994] WLR 512) said" "It is required of lawyers practising in this country that they should discharge their professional duties with integrity, probity and complete trustworthiness." Isn't this standard equating a solicitor's conduct to Socratic truth through the back door?
My research aims to provide a comprehensive definition for integrity formulated from the profession themselves. The results of this work will make a positive impact, revealing a useable definition for the legal profession which will help in establishing necessary safeguards. A potential hypothesis of my study is that younger members of the profession may require greater safeguards in comparison to senior members (and thereby arguably more experienced, competent, professionals. I will explore whether an integrity index would work to provide these safeguards. Together we can strive to make the next generation of lawyers better and more equipped than we were.
Goldie Millan is a solicitor and law lecturer at Leeds Beckett University. To assist, or take part, in her research on legal integrity, please contact her on: goldiemillan@yahoo.co.uk