Irwin Mitchell Boosts its ESG Practice with Recruitment of Leading Environmental Partner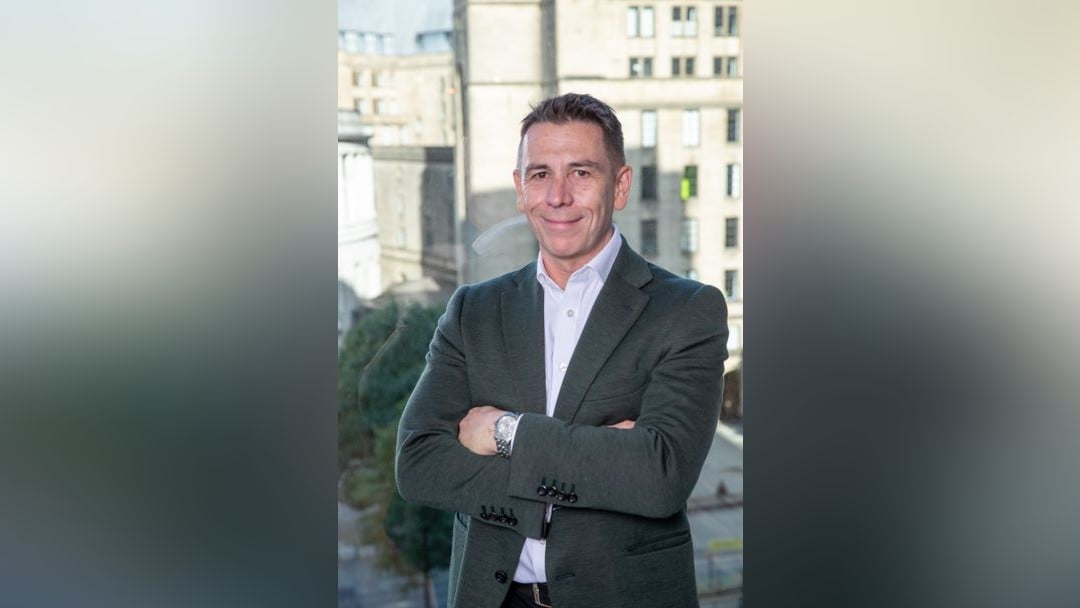 Mills & Reeve Head of Environment, Keith Davidson joins Fast Growing Planning and Environment Team
Top 25 national law firm Irwin Mitchell is boosting its ESG Practice with the recruitment of Keith Davidson as a new partner in its Planning and Environment Team. Keith is recognised as a leading expert on environmental and sustainability issues. He was a former Environment Commissioner for Greater Manchester and Head of Environment at Mills & Reeve.
Keith will transfer his own award-winning environmental practice at ELM Law and team up with Irwin Mitchell's successful National Head of Planning & Environment Claire Petricia-Riding in the firm's Manchester office. Together they will further develop the firm's environmental law offering for clients across the UK.
The appointment is a massive boost for IM's Environmental practice. Over the past three years Claire Petricca-Riding has grown Irwin Mitchell's specialist Planning and Environment (P&E) team to fourteen, with four partners. The team was recently boosted by the recruitment of planning partner Pamela Chesterman at the end of last year and Jill Crawford, senior associate and environmental regulatory specialist in 2022. Claire Petricca-Riding herself has been recognised as one of the most impactful environmental lawyers by ENDS magazine two years in a row and listed in the ENDS Top 100 Environmental power list.
The P&E Team sits within Irwin Mitchell's Property Division which will now number 31 partners and over 150 qualified lawyers in ten offices across the UK. IM's P&E and real estate offering was further strengthened last month with the acquisition of Scottish law firm Wright Johnston & Mackenzie with five offices and strong track record in the renewable energy sector.
Keith Davidson has been top ranked for environmental law in Chambers and Legal 500 for over a decade and has a national reputation for contaminated land transactions. His main focus will be to grow Irwin Mitchell's ESG, sustainability and climate practice. One initiative will be to create a dedicated Net Zero support service for companies to include climate contracting, carbon literacy training, supply chain collaboration and a Net Zero getting started service.
Keith Davidson said, "I'm delighted to join forces with Claire and her team and excited about creating the new Net Zero hub to help businesses accelerate climate action."
Claire Petricca-Riding added,  "There is an urgent need for all companies in the UK to take climate action in the next 5 years.  We plan to offer useful Net Zero legal products and services that stand out from our competitors.  I can't wait to start working with Keith on these exciting new initiatives."
Adrian Barlow, Director of Property Legal Services at Irwin Mitchell continued, "Irwin Mitchell is ideally placed to exploit this market with its wide range of ESG legal advisory services, strong international network and reputation as a leading responsible business.  Keith will play an important part in helping us to fulfil Irwin Mitchell's ambitions in this field. We warmly welcome him to the practice."
Irwin Mitchell has continued to invest heavily in its team focused on the corporate, property and institutions audience.
Earlier this year it announced the arrival of construction partners Joanna Preece and Robert Tunningley, banking partner Jeremy Ladyman two corporate/property tax partners, Kate Featherstone and Jennie Newton and Real Estate Disputes partner Will Scott. The firm also appointed a top team of 7 regulatory lawyers from Ince last week.