GETTYSBURG MOMENT: RESPONDING TO THE PHASING OUT OF CRITICAL PRACTICE-MANAGEMENT SOFTWARE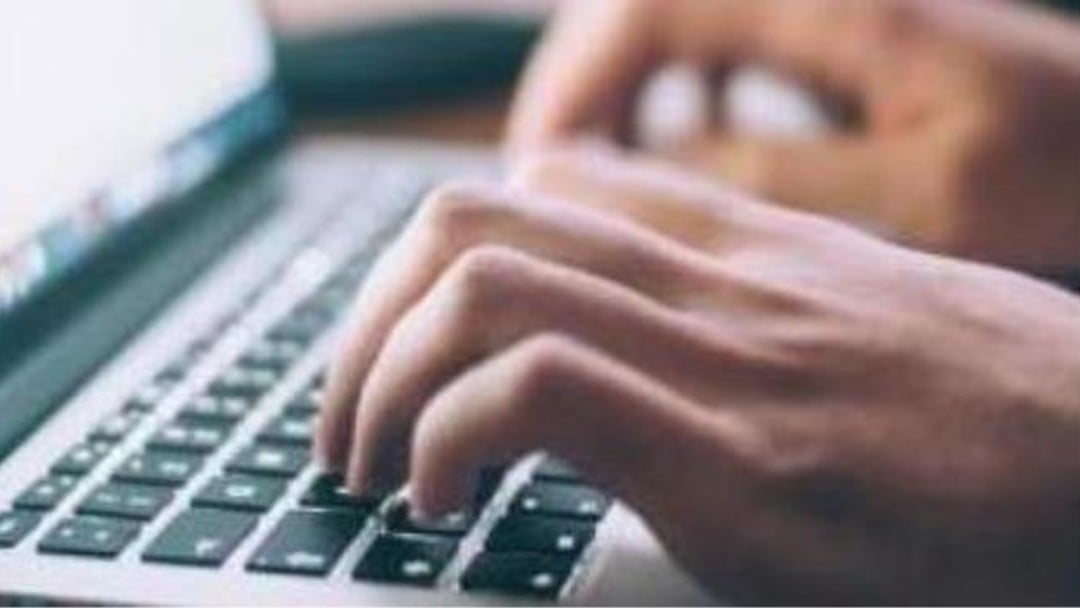 By Glyn Morris
With established legal software products reaching their end-of-life point, hundreds of law firms suddenly face an unprecedented challenge forcing them to "frame the stakes of change", warns Glyn Morris
These days, law firm leaders are under huge pressure to make not only a giant impact but to do so with accompanying lightning speed. Such expectations run parallel to the huge demands of keeping clients happy, building new relationships, performing demanding legal work, managing teams of lawyers and support staff, as well as staying completely on top of the deluge of regulatory requirements and an ever growing mountain of administrative duties commensurate with running a twenty-first century legal practice. Only a handful of key individuals in most law firms are able to juggle these competing demands and have the deep appreciation of the complexity and operational interdependencies of law firm practice management systems (PMS). It requires high levels of expertise to conceptualise the way software and associated systems are capable of combining to drive all necessary operational outcomes – to improve client experience and remove the voluminous administrative burden from lawyers. And it needs the staying power to drive through the firm-wide cultural adaptation needed to ensure the investment delivers suitable transformational results and economic returns. However, this is what is required of all those whose future is wrapped up in the business of law as we face the unprecedented technological challenge of the approaching end-of-life prospects involving a number of legal practice management systems.
GETTYSBURG SITUATION
Recently I was reading from Nancy Koehn's 'Forged in crisis', a book about Abraham Lincoln, where the author touches on a critical time in American history. And it struck me that we are in a Gettysburg situation. Back in July 1863, 160,000 troops from both sides of the American civil war poured into the hamlet of Gettysburg, Pennsylvania. When the smoke cleared three days later 51,000 Americans were dead, wounded or missing. This is widely regarded as a defining moment in America's history. The business of law is approaching a similar flash point, one that will define much of the landscape ahead. This particular flash point pivots around the fact that a number of PMSs, for example LexisNexis–Axxia, Elite Enterprise and Envision to name but a few, are fast approaching or have been announced as coming to their end of life. From my own analysis, at least 15 per cent of the top 100 and 20 per cent of the top 101-200 will be affected. In a market where PMS support resources are already scarce, the impact will be considerable. Assumingthe top 100 have first dibs, imagine now the volume of firms affected below the top 100, who will be competing very hard for PMS resource. The consequence is an impending massive issue unfolding around the compression of demand for resource. Skilled competent, knowledgeable, resource is going to be stretched to extremes. If software suppliers don't oversell, and consultants do not overcommit, and projects do not take longer than expected, then even the host of firms who already benefit from having settled on supported PMS software will find it increasingly hard to procure appropriate resources. Plus, many firms now face the sizeable task of selection, procurement configuration and data conversion during this monumental time by the very busy prospective suppliers. Even those of you who are on a long-term supported platform, will need the help of your now extremely busy incumbent supplier to maintain strong development and upgrade paths, especially as pressure mounts for you to retain key talent when market forces drive up salaries and mobility. So even though your PMS may not be at end of life yet, you will quickly realise that the scale of the issue now involves everybody. The Gettysburg battlefield for law firms today is one of either maintaining or selecting and delivering a successful PMS programme with the most capable resource over the next two to three years so that when all the smoke clears, your future will still be ahead of you.
FRAMING THE STAKES OF CHANGE
So, there is a crisis but there is also a relative scale depending on your position on the metaphorical Gettysburg battlefield (see figure above). In November of 1863, Lincoln was called upon to say "a few appropriate remarks" at the dedication of a new national cemetery at Gettysburg. His 272 seminal words also contain helpful advice for all those whose business is law in this time of relative PMS crisis. For instance, every modern law firm leader might want to "frame the stakes of change" for this particular moment. Using the address as a template, law firm leaders should find it helpful to consider the following five steps, not only in the context of deciding whether to obtain a new PMS (the supplier end-of-life decisions may end up making that decision for you anyway) but also in the exact choice of PMS provider or solution: 1 How the current change of PMS connects both to the history and the future of the firm; 2 Positioning the change of PMS or specific product in the arc of ongoing events; 3 Explaining each stakeholder's role in the process of selection and implementation; 4 Identifying the specific trade-offs of making the change (e.g. not making the change); 5 Understanding these costs in relation to your ultimate goal. Most law firms, even those with a viable long term PMS, will undoubtedly have "an unfinished work", to quote Lincoln once again, as they try and achieve technology implementations that enhance value to both the client relationships and lawyer experience. By focusing on the worthiness of the purpose rather than on the challenges, all such volatility or turbulence surrounding the impending PMS resource crisis can be quelled and the firm's energies can be channelled into finding the right solution.
NO SILVER BULLET
However seductive, the notion that there is one simple solution, a 'PMS silver bullet', has long eluded the modern law firm environment. The questions and issues that surface when exploring PMS solutions very quickly come to encompass legacy systems and practices that hold deeply emotional attachment and firmly held beliefs on the part of many individuals who exert significant influence in the business. Many of the conflicts arise naturally and often the same legitimate requirements cause diametrically opposed solutions to be recommended. However, as soon as you accept that the complexity and high stakes make a clearcut solution virtually impossible, you are freed to focus on the many other possible approaches and actions needed to make the choices that you can not only live with, but thrive with. This by no means suggests that you won't need to address each critical question from those around the firm on the subject of this transformational project. The scale of what your firm is about to undertake will prompt a little collective fear, discontent and doubt which perhaps at its worse will vocalise as potentially destructive opposition – something which may have already resulted in delayed action or worse, debilitating inaction. By taking a leaf from Lincoln, who understood the power of effective communication and engaged with even the most difficult opponents of change, we should spend time to alleviate all serious threats to the primary goal of operating an effective and functioning software system.
FIXATE ON MEANINGFUL DIFFERENCE
At this point, let's spend a little time thinking about the component parts of the prospective decision making processes and in so doing examine as many different angles as we can. Start with the end in mind Any legal professional should start with the end in mind. Sit down without any distractions and write down your objectives, the end goal, a vision of the firm in say three years' time after the PMS has been delivered and bedded in. This isn't simply the visionary stuff, robots doing tasks and AI drafting legal documents etc. – though that can be good for the longer term. For most, just a good transition between systems and being able to perform your regulatory obligations well and in a compliant manner while you bring lawyers a few steps forward would be a huge success. For the vast majority, if you can time record, bill and post client account transactions on supported software you'll be doing more than okay. Do not be distracted Let's say you are having to handle groups with different agendas and interests; perhaps there is mounting pressure from key stakeholders internally labelling the functions and practices that you oversee as outdated and then eulogising about what your close peers or the competitor firms they met last week at a conference are implementing.
All this brings mounting pressure on you to bring about accelerated or radical change to processes when you may not have yet even concluded contract negotiations with a new PMS provider. You will also be dealing with all kinds of personalities both inside and outside the firm. This in itself will present its own challenges. The law firm, partners and owners, suppliers, consultants and advisers are under terrific pressure so there may be moments when sensitivities are tested to new levels. This occurred when Abraham Lincoln and John Hay interacted but were ignored by George McClellan. Lincoln plainly told Hay that: "It was better at this time, not to be making points of etiquette and dignity." Lincoln was able to separate insults or slights as not being of importance to that which was central to the mission. It could be easy to become distracted with unnecessary considerations or personal sensitivities during the next few years, but when there is such a high demand for key resources that should be the focus. Retain strict control of your emotional energy for what matters: being able to time record, bill and post client account transactions on supported software.
Decisions, decisions With so much to consider, good information gathering is a great start, but act quickly and don't overdo this part. Look at what your peers and competitors are doing well (or not so well) and seek out intel on their technology choices. Did they announce a selection of a PMS two years ago but still aren't live? Are they using the full extent of the system, for all aspects of financial and practice management? Firms and suppliers can be terribly guarded in their answers when asked about 'which parts actually work'. If there is a proliferation of particular PMS systems in your geographical area, does this mean for example that there is a good pool of talent? You might be tempted to use consultants to assist with the selection process – this can be helpful. Draw on their market knowledge of course, but don't forget they won't understand your business the way that you do. Use them to validate your choices but be careful of letting them simply select for you. Ask them for the last five systems they recommended, but beware if they simply have a preferred supplier. Have they really listened to your requirements thoroughly? Ultimately if the selection is poor you will be the one living with the decisions you have made, not them.
When appraising the PMS system you need to think about your entire environment. Do you have strong case management system requirements, perhaps even from just part of your business? Will document management integrate well enough with the new PMS or does it incorporate this functionality already? Will the new PMS be good enough at time capture? Does file opening and file closure do what is needed to help your lawyers and support staff? Will you lose or have to recreate any existing 'must have' bespoke features of managing your business, such as balanced score card measures or cash flow reporting? Abraham Lincoln's reputation as a lawyer grew in front of a jury because he could concentrate on what were the few essential points, while conceding the rest to an opponent. So, we may all take a lesson from him – focus your attention and decisions by saying no to anything which is not mission critical and yes to that which is. Contracts Once you have the PMS that you want in mind, the next part can often be tricky for law firms. There are broadly three types of firm when it comes to supplier contracts: i) those that claim to be all over it but may not be 100 per cent sure what they have committed the firm to ii) the firms arguing every minute point without reference to the bigger picture, and iii) all the firms in between.
Law firms invariably work closely with their clients, they share in the risk and rewards of many complex and speculative transactions. So why should the same not apply with the suppliers of legal software? Vendors may say that they are, but is this reality? Look more closely at financial penalties, timeline commitments, limitation of liability, entire agreement clauses etc. and you might realise that pre-sales / sales vs. after sales / support may have very differing perspectives. Although tense negotiations may ensue, stay focused on the big picture. You want some working software and your supplier wants to sell working software to you, so work hard towards these common goals and strive to remain friends all the way through.
BY LAWYERS, FOR LAWYERS
A new PMS will likely be the most expensive, significant and transformative investment in IT infrastructure the firm will make. At the very least it should keep enhancing the experience of lawyers by promoting and delivering on the objective to remove the administrative burden from your lawyers, allowing them to concentrate on what they do best - serving your client's needs and expectations. It can be easy to forget about our lawyers need to embrace new technology to deliver our business requirements. A new system should be capable of not only meeting our current extensive business requirements but also complementing existing practices to help drive through even more business-process efficiencies. Integral features such as mobility, collaboration, security and automation are necessary to help you provide the great functionality your lawyers want. As a general principle, always be willing to constantly innovate, seeking better ways of delivering your services by choosing a system that will provide the platform to significantly enhance your legal service delivery capability. The new PMS solution should be ready to deploy, particularly with regard to the most significant features of supporting a firm's core accounting and practice requirements, in order to meet regulatory obligations. Ultimately what all firms desire is the best of all worlds – a solution, tried and tested, withstanding the test of time and at the same time one that is constantly innovating.
SEEING IT THROUGH
There is an impending resource constraint in the world of legal practice management systems; it's a potential crisis with wide ranging implications to all firms. It's not one of your own making or one that you may have chosen to be actively involved in or even totally responsible for, and yet here we are - if you work for or especially if you have the best management capability in your law firm, you are involved. For a few days during a hot summer of 1864, Lincoln considered backing away from his mission, but he did not. He simply kept going. Each morning he got up and did what he could in service of his mission. The question for law firms now is not just whether their leaders will rise to this challenge today, but whether they will hang in there all the way to the finish.