Family lawyer who fabricated letters 'with the intention to mislead' struck off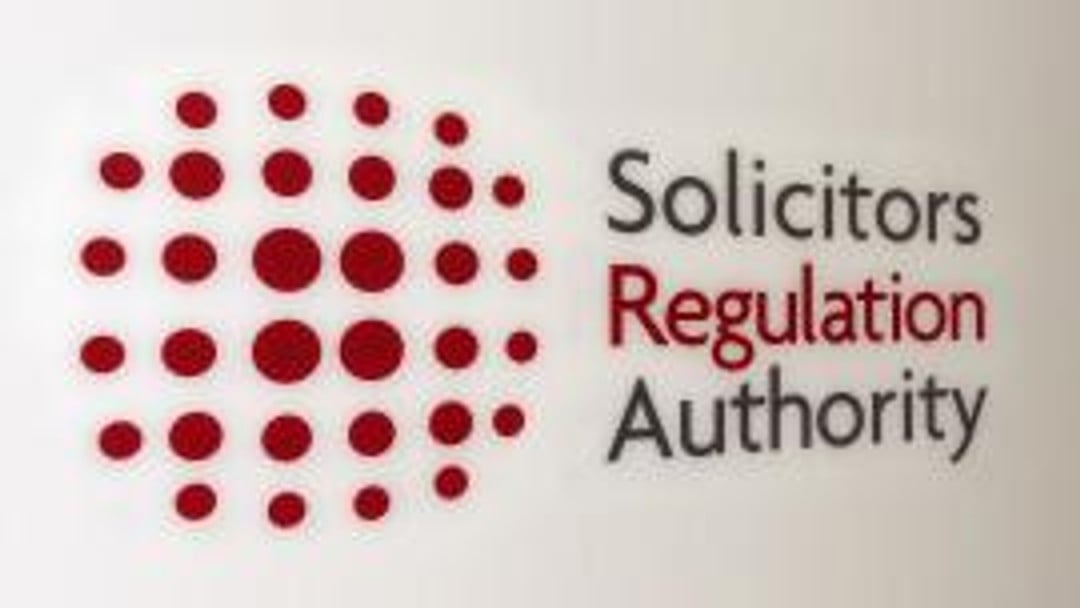 Tribunal orders solicitor to pay regulator's costs of £32,000
A family law solicitor has been struck off for fabricating and backdating letters after the Solicitors Disciplinary Tribunal found she had provided no credible explanation as to how the letters, which she claimed had been sent weeks earlier but were never received, had been created.
Claire Margaret Wheeler was an associate at Bridge McFarland when she acted for a Ms S. She said she had written to Ms S twice to remind her to provide evidence for a witness statement ahead of a court hearing. She also claimed she had written to the other party's solicitors and to five medical agencies. However, computer investigations showed that all eight letters had been written on the same day at around the time when Wheeler sent Ms S notice of withdrawal from the case.
Upholding an allegation of lack of integrity, the tribunal said the 31-year-old solicitor fabricated the letters 'to conceal her lack of progress on the case' and 'with the intention to mislead'. 'She had been deceptive and had not been open with the firm or her clients.'
The tribunal also found that Wheeler had been dishonest. She had involved 'quite a lot of people in her deception, including the hospital departments who were led to believe that they had not responded to earlier correspondence'. She had 'concealed her misconduct and when challenged that her explanations were not credible she had not admitted what she had done'.
Suspicions arose after Wheeler contacted the risk partner at the firm, Natalie Thomas, saying Ms S was 'making her ill' and that she no longer wanted to represent her. Wheeler also said Ms S was now effectively representing herself and that the firm should formally stop acting for her.
A letter was emailed to Ms S to this effect a few days later but, in the meantime, Ms S had written to complain about Wheeler. After reviewing the client file, Thomas concluded that Wheeler had most likely backdated all the letters.
After Wheeler agreed to leave the firm, managing partner Richard Parnell then reported the firm's concerns over its former associate's conduct to the Solicitors Regulation Authority.
Asked by the SRA investigation officer to explain herself, Wheeler denied she had been in breach of the solicitors' code of conduct, as she had initially denied improper conduct during the firm's own investigation.
Parnell, with whom Wheeler had spent time during her training contract, said in evidence he had known her 'quite well' and that although he had had less to do with her as his role changed, he still had 'a fairly good relationship with her'.
He said Wheeler had raised concerns about support in the family team after she became the sole family solicitor in the firm's Lincoln office, with a workload 'on the high side' for a lawyer who was still relatively junior. However, he added, there was nothing until the incident with Ms S that had put Wheeler 'on the management team's radar' and he had been 'desperately hoping to find a reasonable explanation for what had happened but could not find one'.
Thomas said Wheeler had 'an average caseload for family work' and she did not accept that the solicitor was 'under the level of pressure that she would have the tribunal believe'. Much as Ms S may have been a difficult client, she said, the firm had 'an open door policy, did not discipline or beat with a stick, rather staff were encouraged to say something if there was an issue.'
Having investigated Ms S's complaint, the firm subsequently uncovered similar concerns in respect of 43 client files going back three years, nine of which were selected by the SRA as examples of Wheeler's conduct.
Based on metadata attached to the letters, the SDT concluded that all had been fabricated and backdated, and reached the same findings.
In mitigation, Wheeler, who did not attend the SDT proceedings and was not represented, had told the SRA investigation officer that she did not receive as much support as she would have expected. She said she sometimes worked 12 or 14 hours a day after another solicitor in the office had been made redundant. She also said she had been diagnosed as having very high blood pressure as a result of stress at work, and that her family had expressed concern over her health and well-being.
Parnell said in evidence to the tribunal that there had been 'pockets of low morale' in the firm when it made a number of staff redundant in 2010/11 '" the first time in its history.
The tribunal noted that while there was only minimal harm caused to clients, Wheeler's conduct had significant reputational consequences for the firm.
Even though this was 'a sad case', the tribunal found no exception circumstances and no medical evidence to show Wheeler had been affected by physical or mental illness. It ordered Wheeler to be struck off and to pay the SRA's costs of £32,373.
Jean-Yves Gilg, editor-in-chief