East Anglian legal advice centres 'not giving up' on access to justice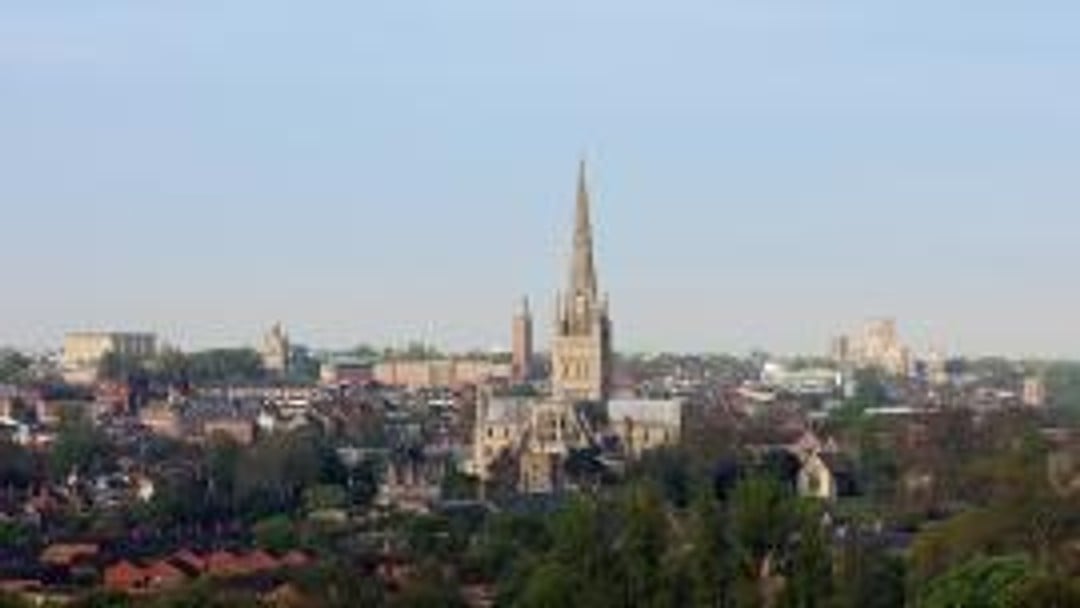 By
Reliance on volunteers is 'fanciful' and stakeholder funding remains vital following cuts
Securing funding is the biggest challenge for legal advice centres in East Anglia looking to build upon several impressive initiatives aimed at tackling the unmet legal need in their local communities.
Speaking exclusively to Solicitors Journal, Ros Brown, the chief executive of Norfolk Community Law Service (NCLS), said the 'perfect storm' of legal aid cuts and social welfare reforms has forced her organisation to become more creative to ensure those who need legal advice receive it.
'Whatever means we can, we're using to try and help clients,' explains Brown. 'It's a sorry state of affairs but we're doing what we can. We're struggling to meet the increase in demand as our resources are so limited. We still have to deal with issues around conflicts of interest, client confidentiality, etc., in the same way as a private solicitor would.'
Over the last three years NCLS has seen a 35 per cent increase in clients – nearly 2,400 people were seen in the last financial year.
Some 65 solicitors from local firms advise on family, employment, and social welfare issues at the NCLS free weekly legal advice drop-in services in Norwich, Cromer, and Great Yarmouth; a domestic abuse service is also run in partnership with a local women's aid charity, Leeway.
With so few family solicitors providing legal aid on domestic abuse in Norfolk due to the onerous evidence requirements, NCLS set up a family court support service to aid litigants in person, which focusses mainly on private child contact matters.
Funded by the Access to Justice Foundation and the Resolute Community Fund, the service has enabled NCLS to employ a coordinator to manage a team of experienced volunteers to help clients through the court process. 'The feedback we get from the court is fantastic,' says Brown. 'It helps the court process, speeds things up, and is less stressful for the clients.'
The University of East Anglia (UEA) also lends its support through more than 40 law student volunteers. A ten-strong team of students assist with tribunal representation for the welfare benefits representation service, one of NCLS's flagship schemes.
NCLS is the lead agency for the Norfolk Community Advice Network (NCAN), which brings together all providers of free social welfare advice to maximise the benefit of the limited resources. NCAN developed a 'no wrong door' policy and a common electronic client referral system to ensure people in need are referred to the most appropriate point of advice.
Funding for NCLS comes from a range of sources including local authorities, the Big Lottery, Comic Relief, UEA, and local charities. 'Norwich Consolidated Charities has given us substantial financial support which has helped to give us some security,' says Brown, 'although it is still always a struggle securing sufficient funding to sustain and improve our service delivery.'
To attract more backing NCLS has introduced health and wellbeing outcome measurements to show potential funders that timely advice can reduce pressures on the health sector and local authorities. Proving that advice and representation has improved – or at least not worsened – a client's health can be crucial to securing extra funding.
'You can really show that what we're doing avoids ill-health, homelessness, further crises falling on the public sector,' explains Brown. 'Funders are now looking for real evidence that what we do makes a difference and that evidence can help to encourage GPs to refer the clients.'
The desire for funding is also the principal concern at East Anglia's other major advice service, the Ipswich and Suffolk Council for Racial Equality (ISCRE). ISCRE specialises in discrimination law through its Tackling Discrimination in the East service. Funded by the National Lottery through to August 2019, advice is given on unlawful discrimination in employment and accessing goods and services such as education, housing, and leisure in Suffolk.
The service also oversees the Suffolk Law Advice Centre, a pro bono clinic which offers half-hour legal advice sessions with the help of 75 solicitors and barristers. Funded mainly by the Tudor Trust, the centre needs more financial backing to offer a better service that also facilitates casework and representation.
'It's been very hard [since the cuts] but we started from a fairly low base so in practice we probably had a lot less than other places already,' says Audrey Ludwig, ISCRE's director of legal services. 'Funding is the big issue and that's the one that's constantly confronting us.'
In 2016, the Law Society revealed that Suffolk was one of three housing legal advice deserts in the UK. 'In terms of legal aid, we have very poor coverage,' explains Ludwig. 'There are no housing lawyers in Suffolk, no asylum lawyers, and no public lawyers.'
However, Ludwig was unwavering in her support for the volunteering lawyers who have helped in other practice areas. For example, she highlights how two local solicitors have set up a family law form filling clinic, an ad-hoc service to help people with certain types of family law processes, and that they are eager to see it progress.
ISCRE is also the East Anglian partner for the Living Rights Project, a two-year EU-funded initiative that commenced in December 2015, which makes EU migrants aware of their legal rights. 'Since Brexit, we've been inundated with queries around permanent residency by EU citizens who live in Suffolk,' says Ludwig. 'Those issues are going to magnify in the next couple of years and if there isn't a service to provide, that won't solve the problem it will just push it somewhere else.
'We've had to be a lot more creative about how we package the need for legal help and how we package the supply of legal services. People from the legal advice sector like myself have had to explain the benefit of advice in terms of people's wellbeing and educate some of the funders who historically would not have been funding legal services to do so.'
Ludwig is working with the Legal Education Foundation to develop a business plan for launching ISCRE as a law centre. This will allow the council to undertake casework in certain discrete areas where funding is available. 'You do things and stop doing things according to funding,' she says. 'We're at the mercy of what funding is available.'
Both Brown and Ludwig were full of praise for the contributions made by local solicitors and law societies. 'We could not have managed to respond to the increased demand without the support of the solicitors,' remarks Brown. 'They have their day jobs to run and the financial pressures; it must be very hard for them.'
Ludwig also hailed those lawyers who had 'stepped-up' following the removal of funding but was unequivocal as to the role pro bono can play, despite MPs calling for its greater use.
'The idea that you can rely on volunteers who may only come in every couple of weeks because that's all the time they can offer is fanciful. Lawyers are doing as much as they can reasonably be expected to do and what is needed is government funded legal advice and representation.
'I'm full of enthusiasm for chipping away at the challenges without at any time suggesting that the government should be let off the hook. We try to achieve an awful lot with the resources we've got. We're in a difficult environment but we're not giving up.'
Matthew Rogers is a reporter at Solicitors Journal