Crisis Leadership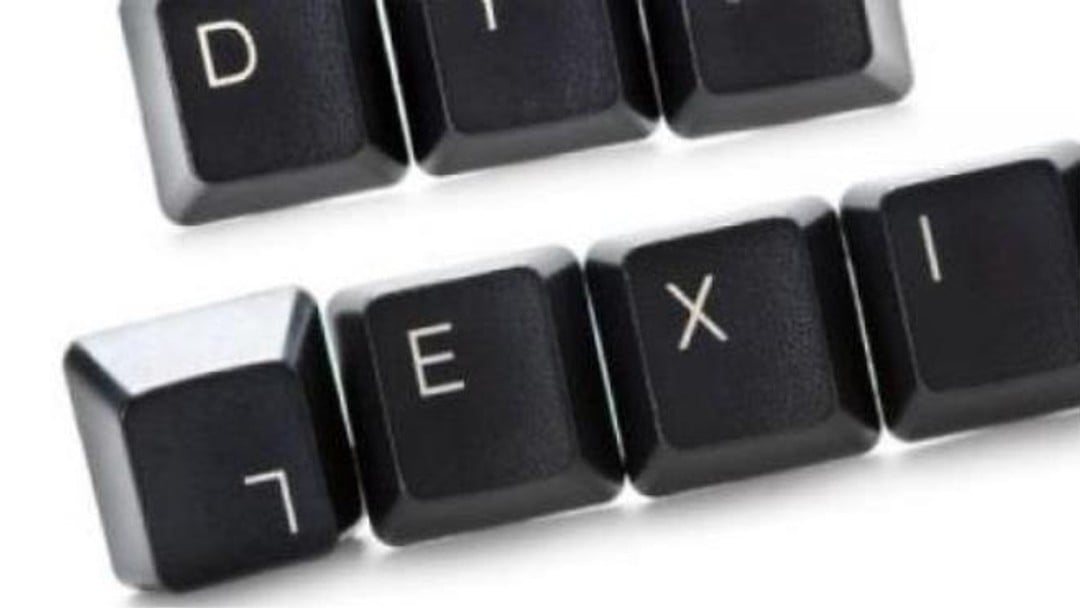 Derek Rodgers opens up about how he's steering Gardner Leader through the covid-19 crisis
This year Newbury-headquartered Gardner Leader should be celebrating a move into new premises and keeping an eye out for new growth opportunities, but 2020 had other plans. Managing partner Derek Rodgers says he feels fortunate to lead a team of people who have, in the main, been with the firm a long time. Many weathered the economic crash of 2008/9 and Rodgers says the ethos that got them through then is what's getting them through now. "I was a partner then, I wasn't managing partner, but I'd like to think we treated people well then, we did everything by consultation and by working together to get through it, rather than just cutting people", he recalls.
The team was so keen to pull together at that time that he even remembers certain staff in the conveyancing team who were no longer required to do a full day's conveyancing work, offering to clean the office. It's a team spirit that the partners have never forgotten. He says the firm is taking a "one team, one firm" approach again in the face of covid-19. That means while certain practice areas are harder hit than others by the pandemic, the firm as a whole has taken the same percentage pay cut to help manage the financial impact.
About a third of the staff have been furloughed. It is with some regret that Rodgers clarifies that in the case of furloughed staff it only affects those from teams where the work has dried up to an extent that the whole workforce is no longer needed. However, they are still included in firm communications and online socials and Rodgers says staff have been extremely understanding of all the measures the firm has had to take. Pay cuts and furloughing have been introduced as they became necessary, rather than as a snap reaction at the start of the crisis. Rodgers says that was also important in letting the team see that the firm was going to react only when it had to and not before. "I've had a lot of very supportive emails from people. I'm never quite sure whether that makes it easier or harder", he says. Throughout lockdown he has been doing weekly video updates, which he describes as something of a hybrid between a pep talk and an update on the firm's position, to keep everyone in the loop.
Meanwhile, HR has sent out sunflower seeds to everyone so they have something to grow while they're stuck at home; and shortbread kits so that they can bake and share the results with each other on the firm's intranet. They're small gestures but they help hold the culture together despite the distance, as well as giving people something to talk about at the monthly Zoom social that has replaced the usual tradition of the partners taking everyone to the pub on the last Friday of the month.
COVID-19 EFFECT
While Rodgers is proud of how well the team is holding together through this, he is also acutely aware that work is scarce. Matters are now half what they were in March – albeit he says the firm had a particularly good few weeks before lockdown, so matter openings compared to business-as-usual are probably down a little less than 50 per cent. "My big anxiety before all this started was that people were just going to stop paying their bills, that there would be a real crunch on cashflow within the first week or two, but that hasn't happened", Rodgers says. "We've actually had a very good March, April, and so far into May, our cash collection has been very good, so that's helped on the cashflow side but obviously if matters are running at 50 per cent, then there's going to be a gap." As such, the firm is applying for a bank loan to cover it in case of cashflow issues later in the year. "Ideally, what we'll do is borrow it and hopefully not have to use it but we would have it there as a back-up", he explains.
At the time of our conversation conveyancing had just been given the green light to recommence but Rodgers remains cautious about how quickly the work will come back. The firm saw conveyancing drop by 80 per cent and had to furlough between a half and two-thirds of the team. "I think there will be a little bump of the things that are just on hold and need something to happen to keep them going, and then it might tail off again before it starts to rise." He said he had seen a small increase in matter opening as lockdown started to ease. "I don't think it's going to open the floodgates but if it takes us from opening two matters a day to opening four matters a day, then that's helpful", he says pragmatically.
The furlough scheme is a far cry from the firm's expectations at the start of the year when it launched an unlimited paid holiday policy for all 135 employees. Launched on 1 February 2020 after a 12-month trial during 2019, the policy enables staff to take unlimited annual leave at the manager's discretion. A couple of months later, many were forced into a position where taking paid leave was compulsory. Gardner Leader is part of the LawNet network and Rodgers says being able to share experiences and practices throughout the pandemic with other firm leaders has been a great help. "I've been going to a lot of conferences online where various people are talking about what they're doing and everybody has got the same sort of view we have, which is that there will be things that we want to take from this that will be of benefit going forward", Rodgers explains. LawNet also provides a safety net via its professional indemnity insurance scheme, Rodgers explains. "I suspect insurance premiums are going to be squeezed again and I think there will be a big hike in prices.
There will be a much more limited market for professional indemnity insurance and although each firm's assessed individually, the fact that we are part of a scheme where the broker is buying on behalf of 60 firms will prove to be quite a big benefit", he says. 
NEW NORMAL
The pandemic has already accelerated certain initiatives that Gardner Leader had planned anyway, ideas like centralising the post and scanning it to send out to individuals digitally and introducing online ID verification. The firm was doing these things on a trial basis, but it became a day-to-day reality overnight when the pandemic hit. However, Rodgers is not convinced that a few months working from home will sound the death knell for office life. "If you just talk to people in their current situation, everybody's working effectively at home but actually most people want to get back to the office because they're missing the people they work with", he says. He sees firms like Gardner Leader, which has offices in Newbury, Maidenhead and Thatcham, as needing a local 'hub' office. "Being in the centre of Newbury is part of what we are; we do private client, we do conveyancing, we do family, so I don't have any problems with having taken on new space", he says. However, he admits that the way space is used may change. "Potentially, what it does in the future is gives us more options. When leases come up for renewal, we can think about what kind of space we need. Maybe more of it becomes client facing, maybe more of it becomes dedicated to training?" He's also prepared for the fact that in the next year or so there is every chance the pandemic will require people to work from home again. "My current planning is around making sure that even if people come back to the office, they can still go home and work without having to cart stuff backwards and forwards all the time", he says. "We'll probably start to think of the offices more as hubs, rather than the place that everybody goes every day." As with most businesses over the last few months, remote technology has been a major part of Gardner Leader's strategy for weathering this storm. Rodgers has worked hard to incentivise the staff to stay in touch with clients and contacts via remote conferencing. "A lot of what's going on at the moment we can't predict and we can't control, and we could waste a lot of time and energy trying to control or predict it", he explains. "What we have to do is focus on what we can control and one thing we really can control is the amount of effort we put into keeping in touch with people". That encouragement has come in the form of a pledge to donate the cost of a coffee to the firm's charity, Pancreatic Cancer UK, for every 'virtual coffee' that takes place. "It'll be ironic if we get through the crisis unscathed and then we're bankrupted by the amount of money we have to give to Pancreatic Cancer, but hopefully it's beneficial", Rodgers jokes.
LOOKING AHEAD
After the last recession, Gardner Leader took the decision to expand and build on the practice and create a more resilient business for the future. This included the acquisition of part of Newbury firm Charles Hoile to build on its inheritance protection, residential property and dispute resolution teams in 2013. The following year Gardner Leader merged with 10-strong Heath Buckeridge in Maidenhead, adding a third location to its Newbury and Thatchem portfolio. Growth has remained part of the strategy for the firm and Rodgers is not shying away from that vision because of the pandemic. "In the initial period growth we'll be getting back to where we were in the middle of March but I don't think it stops us having growth as a strategy", he says, adding that the opportunities to consolidate are likely to increase as a result of the economic turmoil. He can also foresee a change of priorities in the way that the firm approaches consolidation and recruitment going forward. "Maybe geography becomes a lot less relevant", he muses. "We've always been fairly flexible in that regard but I'd imagine that if we got the chance to recruit a really good person now we might be less worried about whether they could get into our offices on a daily basis".
He adds that he'd still want there to be "some sort of human contact", but having lost a couple of staff recently because they had to move for personal reasons, he can now see that retaining people like them via a remote arrangement could work in future. "I think that applies to consolidation as well", he adds. "If you've got a small firm that you could bolt on, maybe it doesn't matter so much where it is as long as you feel like you could have enough contact with them." It's only been eight weeks since lockdown by the time SJ speaks with Rodgers but already clues to how the market may change shape are coming into view. Will geography become less of an issue for regional firms with the resources to look for consolidation opportunities after the crises? Perhaps, in a world where remote communication is becoming so ubiquitous, regional firms will start to broaden their horizons out of necessity as much as out of ambition.