Creating a culture to support mental health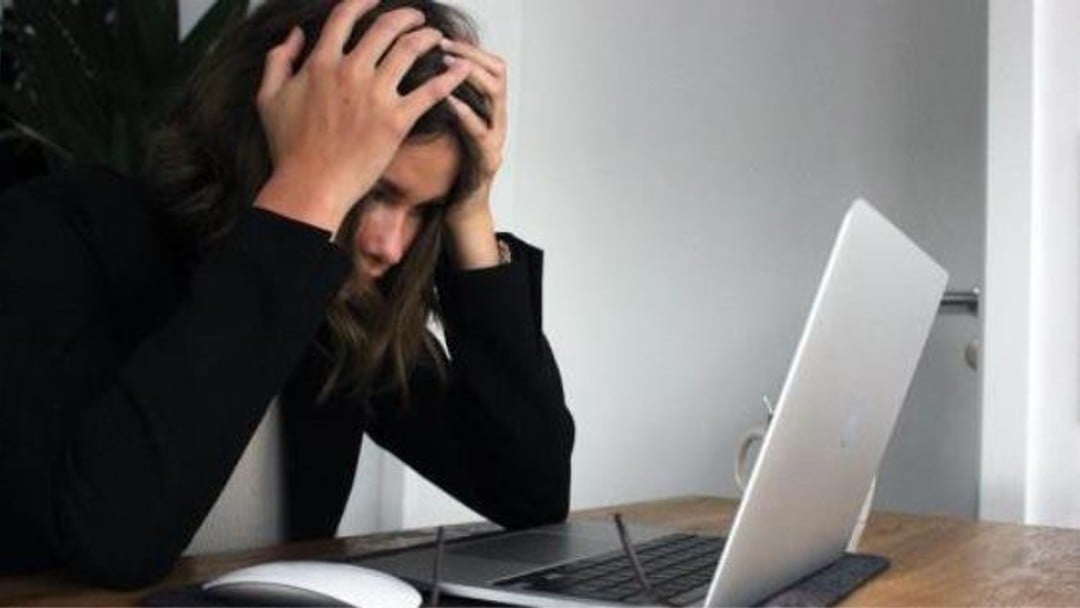 Firms that foster trust with partners and employees is not just good people management, it is good risk management as Susanna Heley explains
One of the key issues emerging from the covid-19 pandemic has been the effect of isolation, fear, stress, remote working and indeed, return-to-work anxiety on mental health.
While many have embraced flexible working arrangements and plan to never insist on a full-time return to the office, others have suffered.
A supportive environment
As we all plan our return to normal (or even 'the new normal') which many are predicting, it is an opportune time to review the importance of a supportive working environment.
For law firms, ensuring you foster trust with partners and employees is more than good people management – it is good risk management.
Reduced to the most basic level, employees and partners who feel supported ought, in theory, to be happier and more productive. But also – crucially – they should feel able to discuss ethical issues before committing to a particular course, or to confess their inevitable mistakes immediately, in order that corrective measures can be taken as needed.
We have seen far too many examples of errors which in themselves were not career-ending, but became so as a result of a panicked attempt at a cover up.
It is not just junior fee earners and those starting in the profession who need to be supported. There is a noxious and seemingly unkillable belief that solicitors have to be superhuman – and only become more so as they become more experienced.
I suspect we have all been asked, on occasion, to give advice and assistance to friends and relatives wholly outside of our practice areas – because a solicitor knows everything about the law, right? It can be difficult to always be expected to have the answer.
We have to be polite and professional and cooperate with our opponents, but defend our client's interests without fear or favour, while also juggling obligations to the court and a slew of potentially interested regulators.
We must be circumspect on social media and are often prevented from sharing issues with family members due to client confidentiality. And then there is the important requirement to justify your existence through billing, marketing, compliance or management.
Lack of support
In Taplin v Freeths LLP 2602284/2018, the Employment Tribunal (ET) considered the complaint of a high-performing equity partner arising from his treatment on returning to work. He had experienced 'burn out' resulting in an adjustment disorder with mixed anxiety and a depressed mood.
In a lengthy judgment, the ET considered whether the firm's suspension of Taplin following inappropriate comments made during a real estate conference presentation amounted to discrimination.
In finding that the suspension was discriminatory, the ET said: "… firstly, it is the act of suspension on the individual, and how they consider they are viewed by their employer and whether they feel, particularly when they are suffering with a mental health problem, supported.
"Whether the employer is keen to understand their illness and whether it caused the behaviour or whether they are 'blaming' the individual will impact on how supported the individual feels. The impact on the claimant's mental health because he felt that the respondent was not supporting him and trying to force him out, not least given the difference in treatment with him and Mr Tempest, was we find on the evidence including the claimant's and Dr Laher's, significant. "
The judgment goes to some lengths to explain what Freeths did and what they should have done in the face of Mr Taplin's illness.
Interestingly, part of the judgment suggests that an employee would have been better supported in the circumstances. The ET criticised the lack of understanding of Mr Taplin's condition, the lack of genuine engagement and the failure to put in place a clear, structured, closely monitored plan to support him.
The irony of this case is that an internal disciplinary process brought against a high-earning partner on the grounds of a failure to respect equality and diversity ultimately culminated in the firm itself being found to have acted in a discriminatory way.
Blueprint for compliance
This is a lengthy judgment of 187 pages but it is a useful blueprint for those in compliance and human resources roles to consider, where mental health is in issue.
The judgment grapples with many issues and considers a number of complaints that were unfounded in the circumstance. For example, the ET did not accept the submission that the use of a formal disciplinary procedure in place of a more informal meeting was itself discriminatory, but it did consider that any such process needed to be sensitively managed, with proper regard for the impact on the subject's mental health.
Firms may need to review their policies on suspension pending investigation of suspected misconduct to ensure any relevant health conditions are properly considered and, where necessary, medical practitioners consulted.
Even where the disciplinary action being undertaken is not driven by the firm but instead by an external regulatory authority, firms may still need to consider the extent to which duties under the Equality Act are engaged, particularly if mental health is said to be a factor in the alleged misconduct.
Also, where the initial alleged misconduct is not related to mental health, if subsequent aggravating features result from a mental health condition or the proceedings themselves give rise to a risk to mental health, firms may need to be aware of – and be prepared to manage – any risks that arise.
Interactions with regulators can be extraordinarily stressful for anyone. Mental health issues can arise as a result of being obliged to go through a disciplinary process.
Investigations, or even findings which are perceived to be unfair or targeted, may have a particularly adverse impact on fragile individuals.
While firms will, of course, need to monitor any external proceedings and make decisions based on individual circumstances, such decisions should not simply be a kneejerk response.
They should be properly considered, taking into account all the circumstances – including ensuring compliance with obligations as an employer and the message being sent to other staff as to the consequences of owning up or whistleblowing.
If a firm is seen as unsupportive or throwing one of its own under the bus in order to reduce its own culpability, the wrong lessons may be learned.
It is a good time for firms to look at how we work, the lessons we can take away from enforced working from home and justice by video link, how we can serve our clients and make smart and efficient use of technology.
It is not a good time to forget the importance of support, connection and understanding.
For anyone in need of support, LawCare provides a free confidential helpline, email and online chat support for the legal profession. Visit lawcare.org.uk or call 0800 279 6888
Susanna Heley is a partner at RadcliffesLeBrasseur rlb-law.com