Burgeoning justice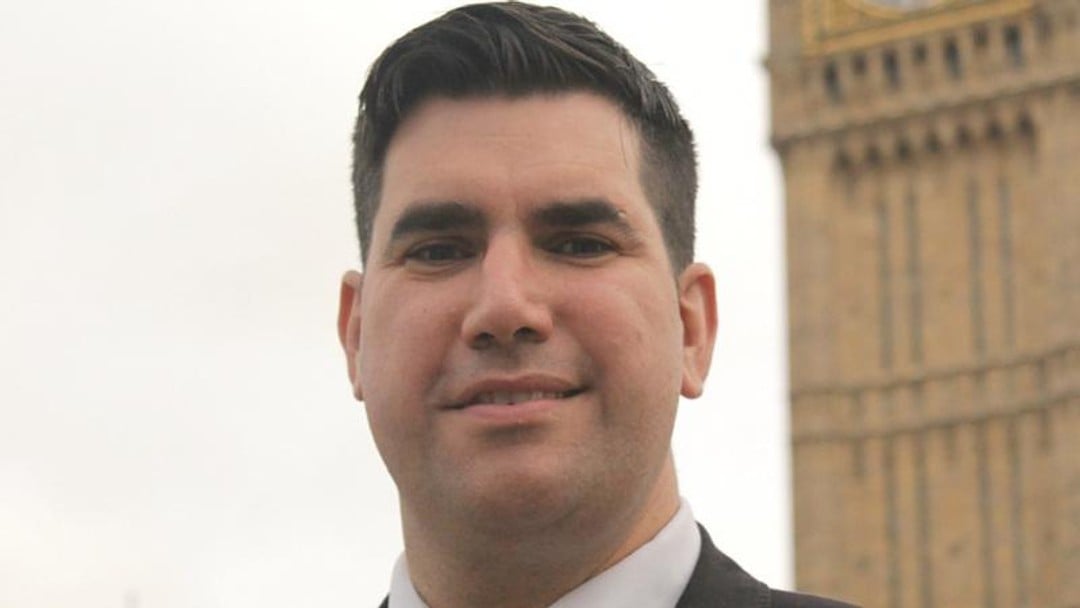 By
Despite a shaky start to his political career, shadow justice secretary Richard Burgon MP aims to return legal aid to the fourth pillar of the welfare state and protect lawyers from becoming scapegoats for the government, writes John van der Luit-Drummond
On 4 November 2016, with the Lord Chancellor's silence deafening, and attacks on the judiciary intensifying in the press and on social media, Labour's shadow justice secretary seized the opportunity to step forward and defend the independence of three High Court judges who had declared that Brexit was a matter for parliament.
'Liz Truss should not stay silent,' said Richard Burgon MP on Facebook. 'It is the Lord Chancellor's job to uphold the independence of British judges and she must speak out urgently against the hysterical headlines of some papers and these attacks on British justice.'
Burgon's intervention, along with those of many other MPs from across the political spectrum, was welcomed by lawyers left frustrated by tabloid hackery, a mute Lord Chancellor, and even a cabinet minister, Sajid Javid, who stated the 'unacceptable' judgment was 'an attempt to frustrate the will of the British people.' Not 24 hours earlier, I meet with Burgon in Portcullis House to discuss his role as shadow justice secretary and how he plans to hold the government to account on justice issues. The conversation turns to the current head of the Ministry of Justice, who, I sense, he has little time for.
'What disturbs me about Liz Truss is not her lack of legal qualifications, nor her lack of a legal background, it's her lack of vision and her priorities,' he says. 'In her conference speech she mentioned prisons and widening diversity in the profession, which are very important, but she didn't mention access to justice, valuing legal aid, or how many aspiring lawyers are being priced out by tuition fees. She didn't mention the low pay of those doing legal aid work. She doesn't seem to be passionate about the profession, its values, or have any vision about widening access to justice.'
He raises the ghosts of Lord Chancellors past to emphasis his point. 'People were clear what Chris Grayling's and Michael Gove's priorities were, even if they didn't like them. But people have yet to understand what Liz Truss is about.' He lists off the major issues Truss has yet to tackle: fears over access to justice, the 'eye-watering' programme of court closures, and still no review into the Legal Aid, Sentencing and Punishment of Offenders Act 2012, which, he says, 'should be carried out sooner rather than later'. 'Months into the job and people still don't know what she stands for,' he continues. 'That is my concern. They seem not to be acting with any great transparency.'
By contrast, the Labour man wears his priorities on his sleeve. A trade union solicitor at Thompsons Solicitors before being elected MP for Leeds East in the 2015 general election, he told party members in September that employment tribunal fees made him 'sick to [his] stomach' and would be scrapped under a Labour government. 'Colourful language,' he admits, 'but it's important to emphasise how I, along with many other solicitors and barristers, were sickened by the government's decision to introduce employment tribunal fees.'
Burgon reprises his conference speech, telling me: 'What brought [the fees] home was when I lodged my first case after their introduction; on the tribunal service website it said "Customer please enter your credit card details". As soon as we see people not as citizens asserting their statutory rights, but as consumers, then not only is our legal system in trouble but the priorities of society are in trouble as well.'
The 70 per cent reduction in employment tribunal claims since the fees were introduced has been well documented by Labour activists and acutely felt by law firms such as Thompsons, according to their former employee, but Burgon is quick to point out that his promise to abolish fees is not made for the interests of the profession. 'This isn't about helping firms. Some politicians try to distort this, calling it "producer interests". Well, actually, the interests of lawyers, claimants, and respondents are all damaged by restrictions on access to justice. There hasn't been a 70 per cent reduction in bad treatment by employers since 2013, that's not the case at all.'
The intended deployment of online courts across the justice system, which has been met with lukewarm responses from both the Law Society and Bar Council, is also greeted unenthusiastically by Burgon, despite the Treasury's £1bn promise to modernise the courts and tribunal service. Though accepting the need to take advantage of technology, he remains uncomfortable with 'any move that ends up being the thin end of the wedge' and 'everything being seen to be doable online'.
'Lawyer know that face-to-face contact, whether it is cross-examination or advice and representation can't be effectively done via television screen,' he explains. 'We've seen examples that should really disturb all practitioners, where court closures meant advice was only given to defendants via a video link. That is not adequate. Technology can provide assistance but we've always got to bear in mind that we need effective engagement between lawyer and client, and courts that function properly.'
State funding
I ask him about his promise to increase spending on legal aid, an announcement he made at a party conference fringe event in Liverpool. 'Legal aid is the fourth pillar of the welfare state; people forget that,' he begins. '[We] have to win the argument that it should be properly funded.' But how much would the increase amount to and has it already been costed? 'We can't give specific figures,' he replies. 'That will be announced in due course and will be costed because Labour is committed to balancing the books from day to day – we won't be spending more than the government is taking in. But it will inevitably involve an increase in funding because legal aid is so catastrophically underfunded at this stage.'
In an attempt to bolster Labour's legal aid credentials, Burgon highlights Jeremy Corbyn and John McDonnell's commitment to access to justice. 'Both served on the justice select committee and one of Jeremy's first acts as leader was to set up the Bach Commission to look into access to justice. The interim report is due out [soon] and we look forward to hearing the views of those in the profession because it is a major piece of work into the problems in our justice system.'
In some quarters, debate still rages over whether the Labour government overspent prior to the 2008 financial crisis and many would point to the party's lack of economic credibility as the primary reason for its 2015 election defeat. Promises to increase legal aid spending, without providing specific numbers, will likely leave practitioners unconvinced by the veracity of Burgon's pledge, so what guarantee can he give that funds will be available in the event of a left-wing swing at the next election?
'Labour is an anti-austerity party,' replies Burgon. 'That means we're not going to go with the cuts agenda, we're going to go further. We not only object to cuts to legal aid, we believe legal aid needs proper funding. We will have to review that and of course will need to run it past the shadow treasury team, but not all of the problems in our justice system can be solved by increased spending. There are other issues as well which is why the Bach commission report will be so useful.'
Charm offensive
Solicitors and barristers will remain sceptical of the shadow secretary's promises; after all, they have heard it all before – it is easy to make grand promises when in opposition. Lawyer's pleas to make access to justice a central issue of the last election went ignored by Ed Miliband, and even Burgon's predecessors, such as London mayor Sadiq Khan and former Lord Chancellor Lord Falconer QC, have been accused by some of merely paying lip service to reversing the legal aid cuts. Yet the latest charm offensive from Labour's new justice chief seems different, especially considering Burgon's promise to stand up for the profession, just as he did with the judiciary in the aftermath of the article 50 ruling.
'Politicians peddle this myth that lawyers fill the courts with bad, wasteful, vexatious claims,' he scoffs. 'It's my experience that the intervention of lawyers stops unmeritorious claims from clogging up the system. Your readers will know that giving an hour of decent advice often satisfies a potential claimant; they've had a hearing and realise it's not in their best interests to pursue litigation.'
Enabled by certain backbenchers and ministers, the monstering of lawyers has become a blood sport for some newspapers, with weekly headlines demonising practitioners, with labels of 'ambulance chasers' and 'human rights activists' all too frequent. Stopping this anti-lawyer propaganda is impossible, so Burgon plans to cut through the tabloid hyperbole by talking up the contribution of lawyers to the public whenever possible and to whoever will listen.
'Lawyers are like MPs,' he says. 'People have a very dim view of politicians in general, but they think their MP is the exception to the rule, that the rest of them are all rotten. In fact, good lawyers and MPs are more representative than people think. We need to stand up for the contribution lawyers make, not only to the economy as a whole, but also for the help they give to people going through difficult times. This idea that lawyers are all rolling in it, the caricature of the legal aid fat cat as being representative, is completely unfair. Most lawyers aren't amongst the super-rich, and members of the public would be shocked to hear how little some get paid for the valuable, skilled, and emotionally draining work they do.'
Burgon is hitting his stride now. 'As shadow justice secretary I really do – and this isn't just rhetoric – value the contribution lawyers make, not only economically but also to our society. I'm committed to speaking up for them and if that makes me unpopular with certain newspapers then so be it. We've got to have politicians who don't allow professionals to be treated as scapegoats. We need politicians who will stand up and challenge common misconceptions. It is just not right for lawyers to be given a kicking.'
The right man?
Educated at St John's College, Cambridge, where he was chair of the university's Labour Club, Burgon says he was always interested in politics and was a socialist activist in his spare time. His decade of practice at Thompsons left Burgon 'frustrated by the law' and how 'it does and doesn't work in practice'. His decision to enter politics was a desire 'to play some role in trying to shape the law'. Taking his seat in parliament was not without incident, however, after he broke from convention during the oath of allegiance to the Queen by saying he believed 'the head of state should be elected'. 'I think it's important we come here to serve our constituents,' he tells me. 'I have nothing against the Queen personally. Abolishing the monarchy isn't what I came to parliament to do. I would like to see an elected head of state, but that is not in Labour's manifesto. It is not one of my top 100 priorities either.'
His swift elevation to the post of shadow Lord Chancellor, thanks to the resignation of a majority of Corbyn's shadow cabinet in June, left many, including him, surprised. It must also have come as a relief to be given a more familiar brief than his former role of shadow economic secretary to the Treasury. As the shadow city minister he endured a car-crash interview with Channel 4 News last October. The four-minute grilling by Cathy Newman has been described by many as a scene from political satire The Thick Of It, with the new MP unable to remember the UK's deficit figure. He was also criticised for failing to engage with Square Mile: the Financial Times described Burgon as Corbyn's 'reluctant man in the City'.
Unlike Jermyn Paxman's humiliation of Chloe Smith in 2012, Burgon's political career has survived post-Newman. Whether this is a positive, however, is subjective. One Labour source told me Burgon is 'not up to the task' of shadow justice secretary, while another party-affiliated lawyer said, 'If Truss can be criticised for her inexperience, then so should Burgon'. Playing Devil's advocate, it is arguable the East Leeds MP was given his justice role because he was the only lawyer left in the Westminster village loyal to Corbyn.
Countering this criticism, he turns to an unlikely source. 'During my first justice questions after being appointed shadow justice secretary, Michael Gove said I had "a distinguished legal career" behind me. So, if Michael Gove speaks highly of me then I'm sure everyone else can speak highly of me as well,' he says, laughing.
Maintaining a sense of humour in politics is important and it feels there have been too few laughs within Labour of late. The withdrawal of MPs' support for their leader in the aftermath of the European Union referendum resulted in political infighting the likes of which have not been seen for a generation – a fight Burgon was a party to. Speaking at a Momentum rally in support of Corbyn in June, the newly promoted shadow Lord Chancellor accused rebellious MPs of 'behaving like bullies'. Although Corbyn's re-election in September seems to have calmed the party waters, Labour sources tell me that not all has been forgiven. For his part, Burgon tells me he works well with his fellow MPs, enjoying 'a collegiate approach' to justice issues. He singles out Andy Slaughter in particular as 'a great colleague' and Lord Falconer as 'a real loyal Labour person'.
As our interview draws to a close, I ask Burgon whether the rough and tumble of political life has made him miss the practice of law. 'How quickly I return to the profession depends on what the electorate decide at the next general election,' he replies. 'I enjoyed that; I enjoy this. I see it as part of the same thing. For ten years I interpreted the law, now I have in the chance to shape and influence the law that lawyers put into practice every day. I relish that challenge.' 
John van der Luit-Drummond is deputy editor of Solicitors Journal