Amber Rudd must read her history after 'abhorrent' immigration plan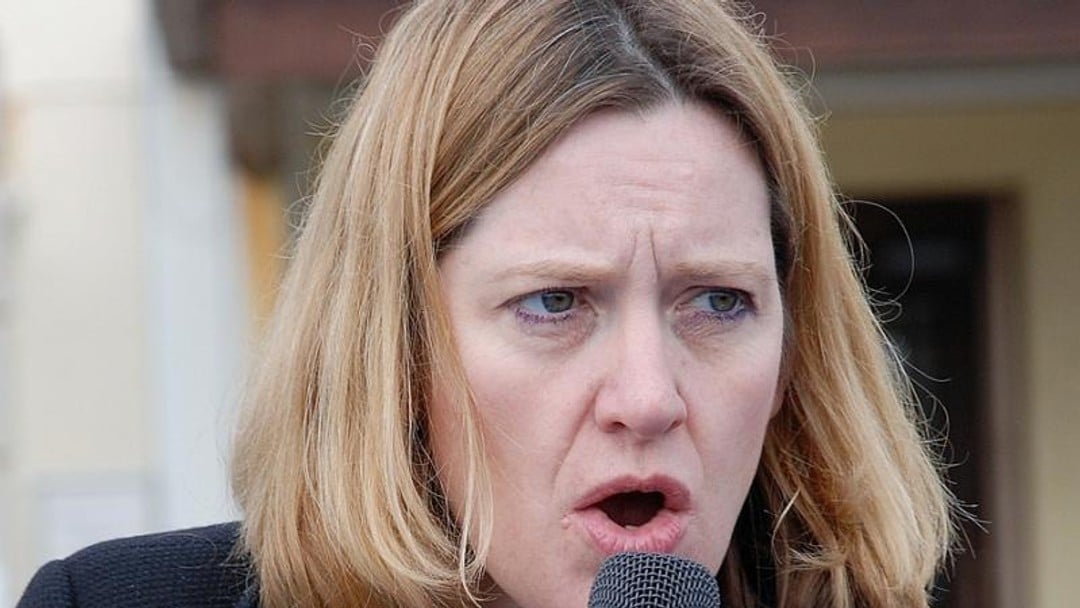 By
Lawyers condemn Home Office proposals as discriminatory and 'racist'
The home secretary's suggestion that companies should be forced to list the number of foreign workers they employ has been met with shock by leading lawyers.
Amber Rudd, who was appointed home secretary in July, told the Tory party conference that businesses were 'getting away' with not training enough UK workers and argued that the resident labour test should be strengthened to control immigration.
'The test should ensure people coming here are filling gaps in the labour market, not taking jobs British people could do,' she said. 'I want us to look again at whether our immigration system provides the right incentives for businesses to invest in British workers.'
Under the Home Office proposals, businesses will have to 'be clear about the proportion of their workforce which is international'.
Asked by BBC Radio 4's Today programme whether she would 'name and shame' firms which did not publish the proportion of foreign workers in their workforce, Rudd said that was 'one of the tools' under review to '[nudge] people into better behaviour'.
In the interview, the home secretary said: 'We mustn't ignore the fact that people want to talk about immigration and if we talk about immigration, don't call me a racist.'
However, following national media reports on the home secretary's speech and upcoming consultation, Jo Maugham QC of Devereux Chambers said: 'Discriminating against foreign workers breaches the Equality Act 2010. Racism is racism.'
Philip Marshall QC, joint head of 1kbw, also tweeted: 'This is utterly abhorrent and has echoes from history that I find chilling. As a lawyer and as an employer I will refuse to comply with it.'
Nicholas Diable, a criminal law solicitor, asked: 'Is the shaming for employing foreigners a prelude to removal of law preventing discrimination? If not then what's the point?'
Meanwhile, sports law specialist and Solicitors Journal contributor Gregory Ioanndis said: 'Rudd does not want foreigners. So, do you want your child to be taught by experts or the lad down the pub?'
Withers' head of employment law, Meriel Schindler, warned of legal obstacles that may obstruct the government's plans: 'While Amber Rudd wishes to ensure that jobs that can be done by Brits are done by Brits, this does not necessarily allow businesses to pick the best person for the job regardless of nationality.
'It is unclear how Ms Rudd intends to introduce these new rules, but, if they contain the measures that have been written about in press reports, they may breach our anti-discrimination rules which go back to 1976 and pre-date our entry into the EU.
'The government needs to be cautious in its approach and Ms Rudd would do well to read the history books so that she understands why we introduced this legislation in the first place.'
Former human rights lawyer and now mayor of London, Sadiq Khan, said the proposals sent a 'deeply worrying message to the millions of people from around the world living and contributing' to the UK.
John van der Luit-Drummond is deputy editor at Solicitors Journal