Wilkes Partnership wins Mid-Market Deal of the Year at the Insider Midlands Dealmakers Awards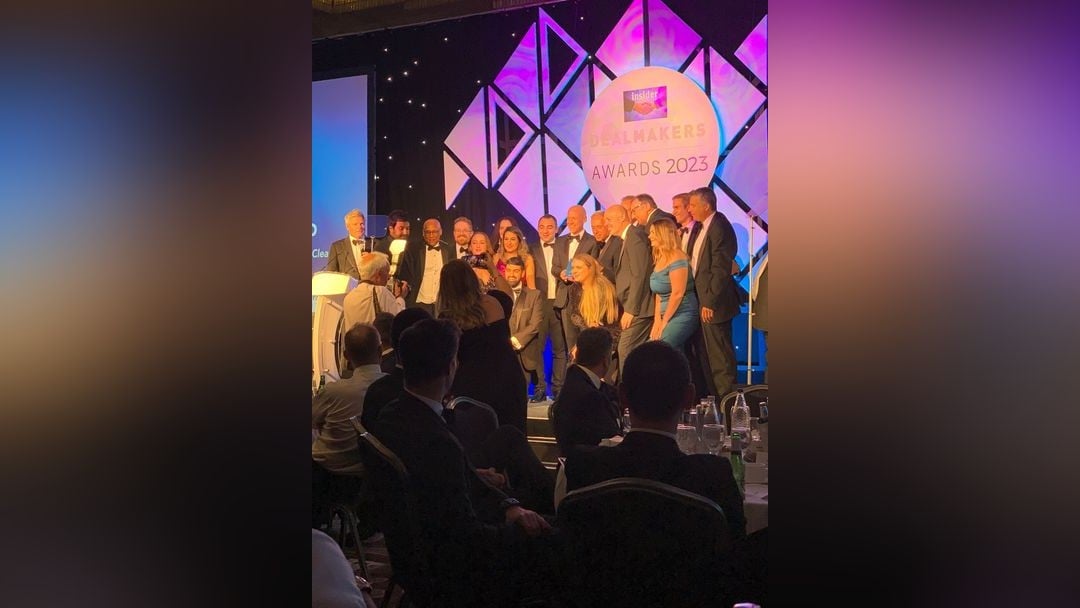 Wilkes, along with Regent Assay, LDC, KPMG, Fairgrove, Clearwater International, Claritas Tax, Freeths, and Higgs, received the award on September 14th for their joint involvement.
The Wilkes Partnership, leading independent Midlands-based law firm wins Mid-Market Deal of the Year at the Insider Midlands Dealmakers Awards for their role in the Star Live Group management buyout.
Wilkes began working with David Walley, founder of The Arena Group and Executive Chairman of Star Live in 2016 supporting his successful buy-and-build strategy through the acquisition of 4 companies, including Star Live. Throughout that time, the Wilkes team closely collaborated with David Tucker at Regent Assay who provided corporate finance advice.
Commenting on the accolade, Rick Smyth, Partner in the Wilkes Corporate team: "We are delighted to win the 'Mid-Market Deal of the Year' in recognition of our collaboration with David Walley and the Star Live team. Our seven-year association with David epitomises the firm's dedication to empowering entrepreneurs through our expert counsel. Beyond serving as legal advisors, we are deeply committed to being trusted partners, celebrating and supporting our clients' milestones and successes."
David Walley, Executive Chairman at Star Live said: "I have been working with the Wilkes team for over 5 years now. Rick Smyth and Lucy Freeman have been with us since acquiring our first business that was the beginning of our journey that eventually led to the Star deal. Since then, we have completed three significant acquisitions together, as well as a host of other related transactions which helped us to develop and grow the business and to navigate the turbulent COVID pandemic. We have also had great assistance from other teams across the firm, including immigration, property, commercial contracts and litigation.
We have always found the Wilkes team to be proactive, approachable and capable. They have been invaluable in helping us solve the problems that we have faced and in taking advantage of our business opportunities. They worked incredibly hard to help us deliver on the LDC investment. We were delighted to have Rick and his team with us on this deal".
The award-winning deal highlights Wilkes' ability to excel in complex transactions, offer innovative solutions, and create lasting value for clients, thanks to their legal expertise, business acumen, and commitment to excellence.
On the investment, the founders of Star Live were advised by the deal team of Rick Smyth (partner) and Kiran Munawar (solicitor) with specialist support from their colleagues in Employment, Litigation, Immigration, Commercial Contracts and Property. David Tucker at Regent Assay once again provided corporate finance advice.