When knowing your client becomes artificial intelligence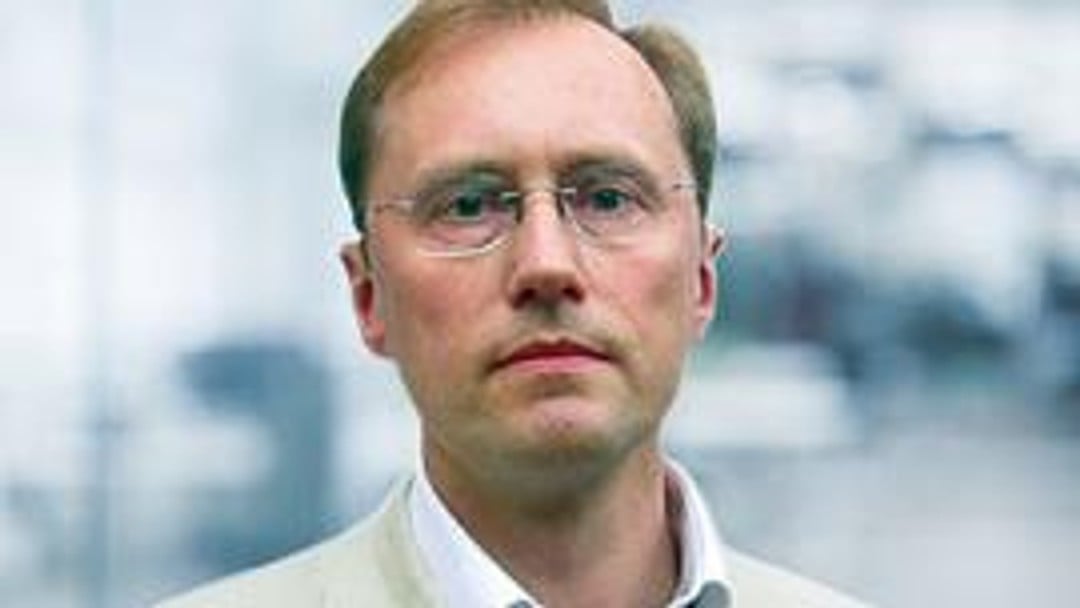 By Sr Duran-Corretjer Duran-Corretjer
Smaller firms shouldn't be afraid of developing their own tech solutions, says Jean-Yves Gilg
Dawn was breaking when Alan Larkin's phone pinged with a text message from an anxious client. The family lawyer texted back a quick response, asking for further detail. Over the next hour, their SMS exchange allowed him to piece together a rough picture of the situation. The client in question was based in France at the time, but gathering this information remotely, Larkin thought, hadn't been much different from the process he would have gone through had they been in a room together. He spent the next hour before heading out to work jotting down some thoughts about the benefits of a web-based process that would replicate the mechanics of the first client meeting.
This was March 2010. In the meantime, Larkin registered with IBM Watson and started testing some ideas. Seven years on, the project has a name, Siaro, and Larkin has just gone through the final beta testing stages with colleagues. Next weekend, it will be unveiled to fellow family lawyers at Resolution's annual conference, who will also be invited to join in for the first public trial.
The launch version of Siaro includes a bank of about 1,800 questions covering all possible scenarios based on the collective experience at Larkin's firm, Family Law Partners. In practice, he says, because the structure underpinning the system is a decision tree, clients only answer about 20 per cent of questions.
This, however, is evidence enough of the resources required to collect basic information about the client. 'We've calculated that we spend on average an hour and a half collecting information about the client before we're in a position where they can instruct us to act for them,' Larkin tells me. 'This includes the initial contact by phone and the first free half-hour meeting, which often stretches into three quarters of an hour. It takes up to two hours to get to a functional matrix. This is just not efficient, either for us or for the client.'
And while sensitive issues are better discussed face-to-face, not much of that actually goes on during the first interview. 'Mostly, clients look at your head while you're making notes,' Larkin says with a smile, 'and because you're not looking at them all the time, you can miss out on their body language. The psychology of the first meeting can also be counter-intuitive, with clients often expecting answers before they've given you the information you need to provide these answers.'
Getting clients to fill in these details themselves beforehand will address most of these issues, as well as prompt them comprehensively for other details they often produce unexpectedly half-way through the case. Siaro also includes 28 red flags for practitioners, such as whether there are issues around capacity or an element of abuse.
In some ways, it is surprising that more firms haven't developed similar systems. Cost is an issue with legal IT, and Larkin says the experiment hasn't been cheap. But we're only talking tens, not hundreds, of thousands of pounds.
The client-facing forms on the portal, however, are only the tip of the project as it grows into artificial intelligence.
From the client's perspective, this is the stepping stone to unbundling. Using the portal is free. Clients can set up a profile, fill in the details of their case, and come back to it later if they want to proceed. Or just leave it at that – not all thoughts of leaving your spouse materialise into divorce proceedings. But if that's the case, the system will be able to automatically populate 95 per cent of Form E and reconnect with the lawyers about custom work. Larkin is even working on a tool that will allow clients to identify the best dispute resolution process based on their personal circumstances and the level of conflict.
For lawyers, the potential is seemingly open-ended. 'Just building this portal has opened our eyes to the power of data,' the Liverpool-born solicitor enthuses. Predictive tools are his next idea, with plans to collect specific data about each case and the variables that influence an out-come – for instance, whether it's a first or second marriage, the number of children, when the client is expecting to retire and draw a pension, when the children are likely to leave home for university, etc. This might even include details of lawyers on the other side, whether they are generally amenable to mediation and other ADR mechanisms.
'All these are known cost drivers. If we could factor them in scientifically, we would be able to predict more accurately how long a case is likely to take and how much it's likely to cost. This is what clients want to know.'
Unlike most legal IT solutions available to mid-tier firms, Siaro has been developed by lawyers used to dealing with clients, with an intimate understanding of the legal process, and first-hand experience of the idiosyncrasies of dispute resolution. It's only the beginning but it's an encouragement for smaller firms to take their IT future in their own hands and start harnessing the power of technology to meet their needs as they see them.
Jean-Yves Gilg is editor in chief at Solicitors Journal