What can the SQE achieve?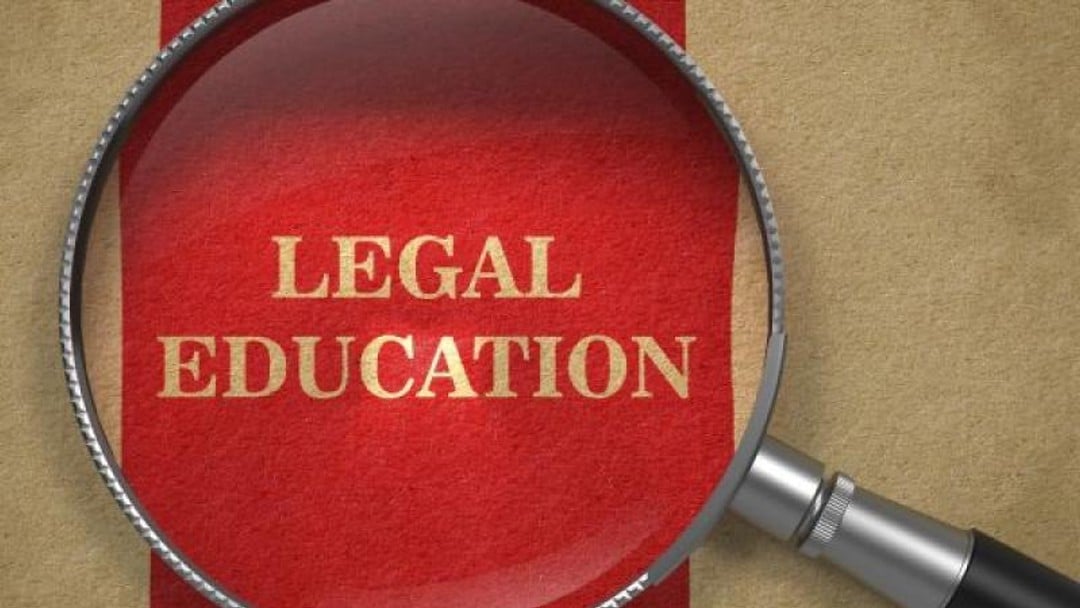 By
Allan Murray-Jones looks ahead to the SRA's October consultation on reforming legal education and training
For those of us in City law firms '" in my case the past tense is more accurate '" the traditional system of legal education and training has served us well.
English lawyers have an outstanding international reputation. Many would acknowledge that the formal part of education is 'light' by international standards, but the supplementation provided by the training contract has proved more than sufficient. And, after two years of work, this positive view was supported by 2013's Legal Education and Training Review (LETR). So why is the Solicitors Regulation Authority (SRA) proposing major reform to the education and training system?
In the first instance, the LETR did report that there was insufficient assurance of a consistent
quality of outcomes and standards of assessment in the system. This might well get worse as tertiary education continues to expand; law is a subject which can be taught without straining the maximum level of fees that universities can charge and some universities appear to feel that having a law faculty is relatively prestigious.
An increase in the number of law graduates looks likely. While the government plans to take further steps to ensure consistency in university teaching and assessment, this might take time and may fail to reassure the SRA, which feels the need to have an objective verification of standards. The Joint Academic Standards Board (JASB), which used to play roles in both setting the curriculum for qualifying law degrees and monitoring standards, was abolished because these roles were not seen as consistent with the regulatory powers of the sponsors, leaving a deep lacuna.
This issue is exacerbated by the decline in the number of training contracts available. The SRA has already introduced the concept of 'equivalent means' as one way of opening up additional routes to qualification. Additional routes are important both to ensure access to the profession for people who are unable to obtain a training contract (which number will of course increase if the number of training contracts continues to decline), but also to secure the future of the profession itself. Put frankly, the profession needs people to join to keep it healthy.
All this is laudable, of course, but is it likely that the new forms of practical experience will supplement legal education in the way the training contract has done?
Against this background, what has the SRA done and what is it about to consult on?
First, after an expansive consultation, it has prescribed what knowledge and skills a solicitor should have on qualification as a minimum standard, in what is called its competence statement. The legal knowledge component is somewhat wider than what was required by the JASB and more focused on the knowledge necessary to carry out the 'reserved activities', those things which under the Legal Services Act only 'authorised persons' can do.
The consultation achieved a high level of support, although many legal academics regard it as too detailed and likely to interfere with higher level legal teaching, which aims to instil knowledge acquisition skills as a priority above learning detailed legal rules.
Second, early next month the SRA will issue a further consultation paper which we expect will propose two sets of exams. The first (SQE 1) will be primarily multiple-choice questions aimed at assessing future solicitors, somewhat like the New York state bar exam.
This is likely to be controversial as the same legal academics who opposed the competence statement are clearly upset about this proposal. It will, they say, encourage universities to teach to the test, and that those which succumb will be of necessity narrowing the curriculum in an unfortunate way. There is no evidence that this has happened in the US but the risk must be acknowledged. There are also those who doubt the validity of exams like these.
So what is to be achieved by SQE 1? Many, including myself, support SQE 1 as a protection of minimum standards for the reasons given above. City firms, which pay highly, can recruit in a highly selective manner, and train people at significant expense. But these protections are not available to other employers. SQE 1 will provide valuable protections to them. And, I would assert, what is the point in being an expert in legal research and analysis if you do not know enough law to spot problems as they arise?
The second stage will be SQE 2, an assessment of legal skills which will take the place of a
training principal merely signing trainees (or their equivalents) off after a period of service. I suspect that the quality assurance provided will be widely welcomed, and particularly so if the SRA proposal to allow newly qualified solicitors to set up and run their own firms enters the rule book.
The main issue around SQE 2 will be about cost, which could be significant. The SRA has indicated that this will be offset by a reduction of LPC fees, or even the end of the LPC. We will need to wait and see what they say when they publish their next consultation this October. At a minimum the current LPC will need to change rapidly.
We expect the ludicrous idea of the SQE replacing a university degree '" or equivalent '" floated by the SRA earlier this year to be abandoned, while it has said it will retain the period of practical training. However, the period might no longer be two years, although most people I discuss this with tell me that two years seems to work.
So, roll on the October consultation.
Allan Murray-Jones is chair of the Law Society's education and training committee and previously the training principal at Skadden, Arps, Slate, Meagher and Flom. He writes in a personal capacity