Understanding and navigating client capacity in legal proceedings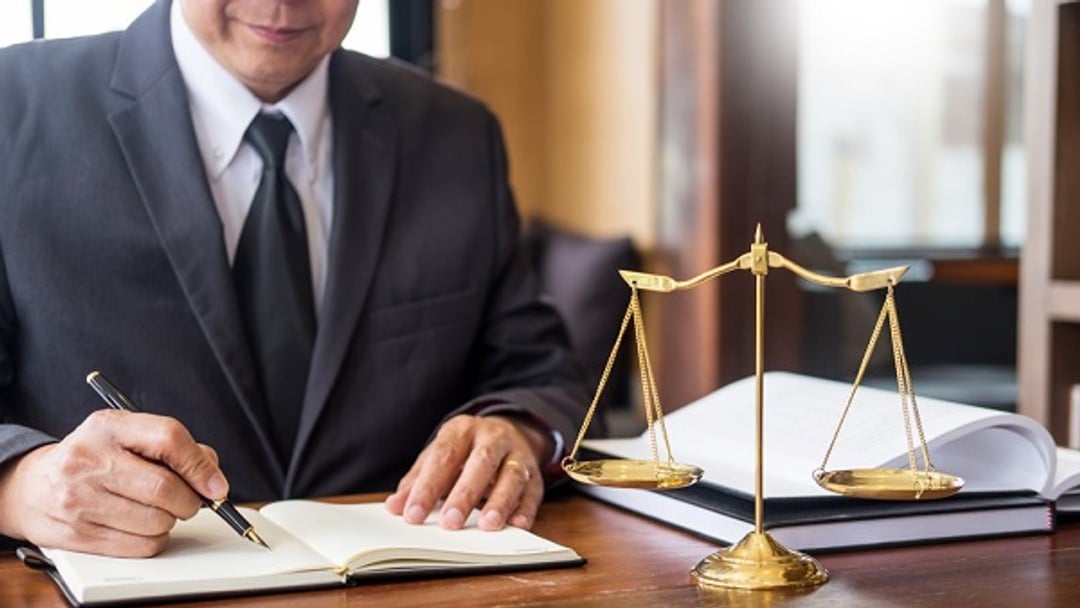 Solicitors must deftly navigate the nuances of mental capacity in clients, explains Tiggy Hawkesworth
Solicitors may encounter clients who lack the capacity to understand fully, engage in or make informed decisions regarding legal matters.
Capacity issues can arise from various factors, including cognitive impairment, mental health conditions or disabilities. Capacity can deteriorate slowly, or the loss of capacity may be instantaneous. For others, the impairment of their cognitive function may be temporary or even fluctuate. This means that every client's needs are unique to the individual. It is therefore crucial for solicitors to navigate these situations with sensitivity, diligence and adherence to ethical and legal obligations.
Defining general capacity
A person's mental capacity is decision and time specific. Therefore, a client may have the capacity to make simple decisions but may not have the capacity to make more complex decisions.
The Mental Capacity Act 2005 defines the circumstances in which a person is considered in law to lack mental capacity. The act adopts a 'functional' or 'understanding' approach. Broadly, a person will lack capacity if they are unable to understand the general nature of the decision they are to make and the consequences of that decision, and this lack of understanding is due to an impairment or disturbance of the functioning of the mind or brain. For clarity in decision-making, a person should comprehend, retain, evaluate, and convey the relevant information.
Defining litigation capacity
Litigation capacity refers to an individual's ability to understand, engage in and make informed decisions regarding legal proceedings.
Although Masterman-Lister v Brutton & Co [2002] EWCA was heard prior to the enactment of the Mental Capacity Act 2005 it remains a seminal case when considering mental capacity in litigation. Paragraph 75 of the judgment states that the test for litigation capacity is "whether the party to the legal proceedings is capable of understanding with the assistance of such proper explanation from legal advisers and experts in other disciplines as the case may require, the issues on which his consent or decision is likely to be necessary during those proceedings. If he has capacity to understand that which he needs to understand to pursue or defend a claim, I can see no reason why the law – whether substantive or procedural – should require the interposition of a next friend or guardian ad litem (now a litigation friend)."
Presumption of capacity
Individuals are presumed to have capacity unless proven otherwise. This presumption ensures that vulnerable individuals are not assumed to lack capacity without concrete evidence. Making an unwise decision doesn't imply a lack of capacity. Moreover, assessments shouldn't be influenced by age, appearance, or any physical or learning disabilities.
Identifying clients with potential litigation capacity issues involves observing signs such as cognitive impairments, communication difficulties, inconsistent decision-making, and vulnerability to external influences or exploitation.
Obligations
Solicitors have legal and ethical obligations when dealing with clients who may lack capacity.
First, if there is any concern regarding a client's capacity, then it is a solicitor's professional duty under the SRA's Code of Conduct to satisfy themselves that the client has the necessary capacity to provide instructions.
Secondly, solicitors must act in the best interests of their clients. If capacity issues are suspected, solicitors have a duty to protect their client's interests and they must maintain client confidentiality while ensuring that their client's interests are safeguarded.
Client's capacity
Solicitors must adhere to the statutory principles that their client is assumed to have capacity.  Therefore, it is a solicitor's responsibility to identity what the client's needs are to understand and support them in making any decision. Examples of such support include considering at what time of day a client is best placed to make decisions (for example in the mornings) and to consider if matters can be explained in a different way to assist understanding – for example with visual aids.
In any event, maintain detailed records of all interactions, including observations, conversations, and any steps taken to address capacity concerns. Solicitors can ask their clients certain questions when considering their capacity such as, what is the role of the solicitor, why are they instigating legal proceedings, can they consider the potential orders the court could make. Documentation of such conversations is invaluable if legal disputes arise later.
If concerns remain about a client's capacity a conversation should be had, sensitively, with the client, outlining any capacity-related observations made by the solicitor.
Encourage the client to undergo a capacity assessment conducted by a qualified medical or mental health professional. This assessment can provide an objective evaluation of their cognitive abilities.
It is helpful to explain to the client that if there are any subsequent concerns raised regarding their cognitive ability then any settlement or order may be set aside. It is therefore to the client's benefit to have confirmation of their capacity so their instructions or settlement cannot be retrospectively challenged.
If the client refuses to participate in a capacity assessment and the solicitor is confident that they do not have the requisite capacity to litigate, the solicitor can write to the client explaining that they are unable to take further steps without resolving the issue of the client's mental capacity. The letter can reiterate that the transaction may be set aside, or any settlement reached in litigation could be invalidated if it is established that the client does not have capacity. Even if it is determined they do not have litigation capacity, a trusted friend or family member can be appointed to act on their behalf, as outlined below.
If proceedings have been issued or are being considered, then an application can be made to the Court for a determination of whether the client lacks capacity to conduct the proceedings. The court can order an assessment, but it cannot compel an individual to attend the assessment.  However, under such circumstances a Court may still decide whether a party has capacity to litigate. 
Taking instructions
If a client lacks capacity to litigate a solicitor may be able to act on their behalf by taking instructions from a litigation friend. Instructions can also be received from a client's attorney or deputy if the lasting power of attorney or appointment provides them with the requisite authority to issue or participate in legal proceedings.
If a client lacks capacity to conduct proceedings, a litigation friend must be appointed to give instructions and conduct proceedings on their behalf. Deputies have priority to act as the litigation friend, but the court has ultimate discretion over who is appointed.
The litigation friend can sign legal documents, take legal advice and make decisions about the case, such as agreeing terms of settlement and compensation. 
The appointment of a litigation friend is a major step, as it takes away the protected party's ability to conduct proceedings. However, the litigation friend must act fairly, competently and diligently. Also, they must not have an adverse interest to the protected party. If there are concerns then the appointment can be terminated.
Disputes regarding capacity
The Court has made it clear that the rules regarding capacity are not intended to create additional litigation and the outcome of a decision regarding capacity should have minimal impact on the final decision. However, if a party is found to lack capacity it will naturally call into question the legitimacy of their position in the claim or the evidence they provided.
Mental capacity is a highly nuanced subject and solicitors should know how to manage clients with capacity concerns confidently and effectively. Litigation solicitors who have less exposure to these issues should not be afraid to seek guidance from colleagues who routinely handle capacity-related matters.
Tiggy Hawkesworth is an associate at Russell-Cooke russell-cooke.co.uk