UN and coalition of NGOs write to Unilever to voice deep concern regarding victims of violence at Unilever tea plantation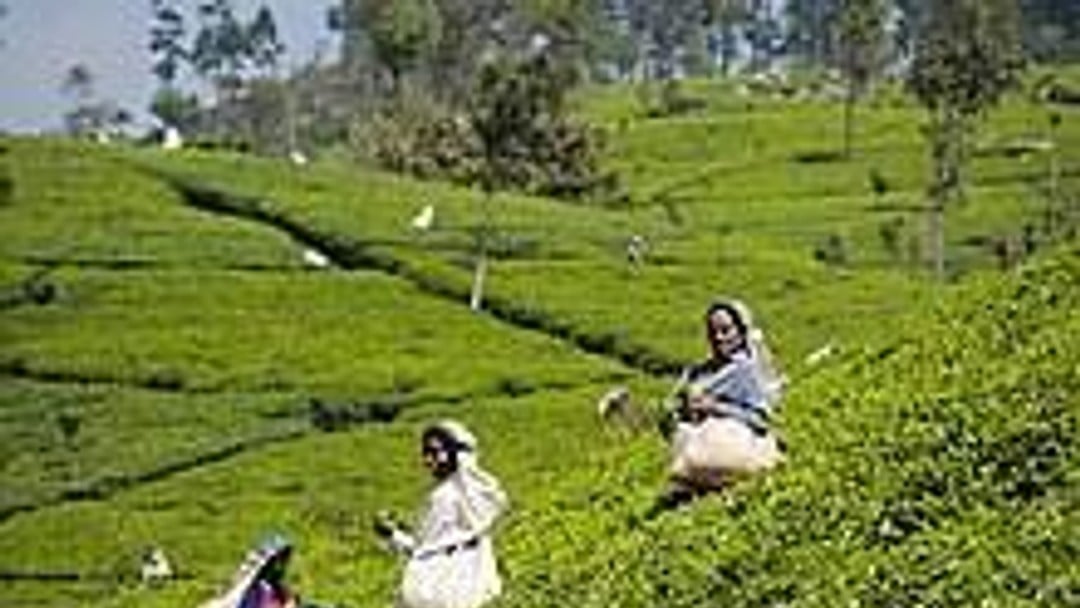 By Law News
The United Nations Working Group on Business and Human Rights, and five United Nations Special Rapporteurs have written to Unilever Plc, expressing their deep concern about the lack of access to justice and an effective remedy provided by Unilever to a group of (former) Unilever workers who were brutally assaulted on a Unilever tea plantation.
The letter relates to a complaint filed on 30 July 2020 by a group of 218 current and former Kenyan tea workers alleging that Unilever had failed to respect international human rights standards following widespread violence at the multinational's largest tea plantation. 
The victims were (and some continue to be) employees and residents of a vast Kericho tea plantation in Western Kenya which was formerly owned by Unilever and which at one time housed over ten per cent of the multinational's global workforce. 
In December 2007, during post-election turmoil, large groups of attackers invaded the Unilever plantation, targeting and brutally assaulting hundreds of workers and their families because of their ethnicity. Thousands fled the plantation to reach places of safety. Seven people died in the attacks, and many others were raped and seriously hurt. The survivors still suffer from serious ongoing physical and psychological injuries.  
The victims were left to fend for themselves when violence broke out. They say the tragedy would not have happened if Unilever had put a proper crisis management and preparedness plan in place. 
After their attempts to bring a legal case in the English courts against Unilever were thwarted, the victims asked the United Nations Working Group on Business and Human Rights and the United Nations Special Rapporteur on Extreme Poverty and Human Rights to look at their allegations against Unilever. They were: 
Unilever placed the victims in a position of significant risk of attack on their plantation and yet has refused to provide adequate redress or assistance to the victims. This was the most serious known case of human rights abuse suffered by the largest concentration of Unilever workers anywhere in the world and yet Unilever has failed to take adequate steps to address and remediate the impacts.
After the violent events, Unilever failed to provide appropriate assistance to the victims and instead stopped paying their wages for a six-month period, worsening their situation.
Faced with a specific request for remedy from the 218 victims of ethnic violence in 2016 in the form of a civil claim for damages against Unilever in England, the company refused any remediation and sought to block any access to remedy by hiding behind its corporate structure. To prevent the claims from proceeding in England, Unilever insisted that it could not be held legally responsible for any failings of their Kenyan subsidiary, while knowing that these claims could not be brought in Kenya. 
The letter from UN Working Group and the five UN Special Rapporteurs states that: 
"The absence of an effective response by your company exacerbates the human rights impacts suffered by the victims. We are particularly concerned that the events described above affected the right to life, the right to the highest attainable standard of physical and mental well-being, the right to work and safe working conditions, the right to an effective remedy, the right to not be subjected to torture or to cruel, inhuman or degrading treatment or punishment, the right to housing, and others."  
Following the complaint to the UN, Unilever appointed an independent expert in 2021 to conduct a review and to provide recommendations on any humanitarian assistance that should be provided to the victims. 
The positive step was welcomed by the victims, but they say Unilever's resulting proposals fall short of the company's responsibility to provide them with an adequate remedy. 
The complaint to the UN was brought with the help of a coalition of Kenyan and international NGOS that included the African Coalition for Corporate Accountability (ACCA), the Corporate Justice Coalition (CJC), Kituo Cha Sheria, REDRESS, and the Centre for Research on Multinational Corporations (SOMO). 
The coalition says that Unilever's continuing failure to provide access to remedy to the victims of serious human rights abuses is an ongoing failure to respect international human rights standards. 
Now this coalition has written to Unilever CEO Hein Schumacher and set out its own disappointment at Unilever's continuing failure to meet international standards and provide the victims with an adequate remedy. 
The coalition has also invited Unilever to reconsider its proposals and requested a meeting between Unilever, the victims' legal team and the independent expert to discuss how Unilever can provide the victims with a remedy that meets international human rights standards. 
Statement from one of the victims: "What I can say on Unilever, actually, it was a good place to work, but what I've come to realise is that Unilever cannot be trusted. The company did nothing to defend us and we were injured as a result. Now the company lies by saying that they supported us and gave us medical treatment when I paid for my own. Many lives were lost during that time, and we are still full of painful memories. I ask Unilever not to make token gestures and to be honest with us and help us all with our lives." 
Lyse Mpema, Communication and Development coordinator, ACCA, said: "Unilever's persistent failure to uphold international human rights standards and provide an adequate remedy to the victims of severe human rights abuses is deeply concerning. Despite the gravity of the situation and the clear responsibilities that arise from its involvement, Unilever's actions have fallen short, exacerbating the suffering endured by the survivors. We, the African Coalition for Corporate Accountability, stand in solidarity with the victims and urge Unilever to reconsider its proposals, engage in meaningful dialogue with the victims' legal team, the independent expert, and ourselves, and take immediate steps to ensure that justice is served. It is essential that Unilever fulfils its obligations and demonstrates its commitment to respecting human rights, setting a precedent for corporate accountability in the face of such egregious violations." 
Mark Dearn, Director, Corporate Justice Coalition, said: "It is shameful that the victims of these abuses – former Unilever workers – have been left to wait so long for the justice they deserve. Unilever is a global business giant that talks up its commitment to human rights - now it must show it can go beyond mere words and slogans." 
Dr. Annette Mbogoh, Executive Director, Kituo Cha Sheria – Legal Advice Centre, said: "For over 15 years, Unilever tea workers have relentlessly pursued compensation for damage suffered during Kenya's post-election violence. The harm was caused in their employer's tea farms. As the saying goes, justice delayed is justice denied. The time for remediation is now; not later. Remediation will place the affected Kenyan tea workers on a pathway for healing, justice and recovery. It cannot be business as usual." 
Chris Esdaile, Legal Advisor, REDRESS, said: "It is crucial that Unilever – who have been such vocal supporters of the need for human rights principles to apply to big businesses – ensure that all the victims of this violence get redress for what they suffered."
Lydia de Leeuw, Researcher, SOMO, said:  
"The communication by the UN Working Group and Special Rapporteurs speaks for itself. It is now up to Unilever to take its responsibility and remediate the impacts to which it contributed. Remedy delayed is remedy denied. 
Dan Leader, of Leigh Day's International Department, said: "In light of the UN Working Group's communication, which was published on 2 July 2023, it is clear that failure to provide such remedy will represent a serious ongoing breach of Unilever's obligations to these victims under the UNGPs. This will lead the victims to continue to seek remedy via other routes and this issue will continue to undermine Unilever's hard won reputation as a champion for business and human rights. It is high time Unilever did the right thing and provide meaningful redress to Unilever employees whose lives were destroyed by these violence which occurred in 2008." 
Background 
In 2015, Leigh Day filed a legal case on behalf of the victims in the London High Court, alleging that Unilever failed to take adequate measures to protect them from the risk of harm which it had placed them in, although significant steps were taken to protect managers and expatriates.  
The victims argued that their claims concerned Unilever Plc in London because it was responsible for ensuring that its Kenyan subsidiary had adequate crisis management systems in place.   
Unilever vigorously defended the case and asserted the claims should not be heard in the English Courts, arguing that they should instead be brought to the Kenyan Courts. This was despite the victims saying that their claims could not proceed in Kenya without placing them at significant risk of further violence or intimidation. The High Court agreed with that assessment. 
The Court of Appeal accepted Unilever's case that the claims should not be heard in England on the basis of Unilever's corporate structure and ruled there was insufficient evidence that Unilever Plc was responsible for the alleged failings of its Kenyan subsidiary. 
In 2019, the Supreme Court refused leave to appeal on the grounds that the case did not raise a point of law of general public importance because the relevant principles had recently been clarified in Lungowe v Vedanta Resources plc [2019] UKSC 20. 
Unilever has therefore succeeded so far in blocking any prospect of justice for its Kenyan workers, in the knowledge that the case cannot proceed in the Kenya, in breach of international human rights standards.