Thoroughly modern disclosure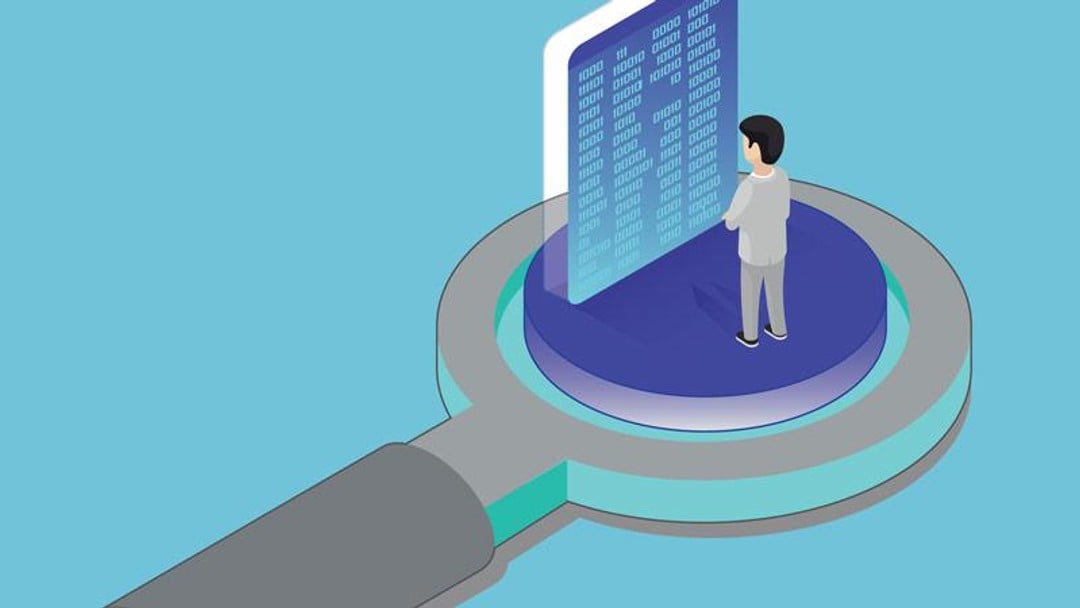 By
A new pilot scheme intends to bring about a change in attitude to disclosure but its success will require commitment from all concerned, says Francesca Kaye
Would Charles Babbage have invented the Analytical Engine in 1833 if he had known how expensive disclosure would become in the 21st Century?
By 1965 Gordon Moore observed that the processing power of computers would double every two years, Moore's Law. And so it has.
Order 31 of the Judicature Acts and Rules of the Supreme Court 1883 provided rules for discovery of documents relevant to the issues in a case. Those did not change until the introduction of Disclosure in CPR Part 31 in 1999. Despite technological advances, Part 31 did not grapple with the issues of electronic documents.
By 2013, the cost of disclosure and the extent of electronic disclosure had grown exponentially and was seen as the most expensive part of litigation. The 2013 Jackson menu of disclosure options was intended to manage the scope and costs of disclosure. Unfortunately, it was not widely adopted and the default position remained standard disclosure.
Discontent with Part 31 grew as costs, the amount of data and disputes about the costs and data all increased. Part 31 was out of date and too focused on paper disclosure. It had been unable to adapt su ciently to modern technology. The 2013 reforms had been ine ective in controlling the burden and costs of disclosure.
The 2016 Disclosure Working Group (DWG) was established to modernise disclosure. This culminated in the Disclosure Pilot which is a mandatory two-year scheme commencing on 1 January 2019. There are no transitional provisions. It will apply to new and existing proceedings in all the Business and Property Courts from 1 January 2019.
AMBITIOUS AIMS
The pilot is ambitious and intended to bring about a change in attitude. There is no presumption of any entitlement to disclosure beyond Initial Disclosure. It will require early and real engagement by clients and representatives.
The pilot combines the new rule and practice direction in one document. Although not holiday reading it is more accessible and explanatory than much of the CPR. However, it cannot address every possible eventuality and is intended to encourage problem solving and cooperation.
The pilot aims to manage disclosure in a proportionate way. However, the majority of cases settle prior to disclosure. For claims with a more modest value, this risks adding an early additional layer of cost.
Many parties and their legal representatives delay when they need to address disclosure in the hope that they can avoid altogether the signi cant costs of the process.
In many cases, notwithstanding the pilot's aim, it may be necessary to identify the entirety of documents available which of itself may incur substantial costs even if the majority of them never make the cut for extended disclosure.
However, if the pilot crystallises the real issues in a case or a party's approach to disclosure at an early stage, that may lead to earlier resolution and consequently reduced overall costs.
The pilot can only be successful if judges are provided with su cient time and resource to properly engage with the process. If that happens and the parties fully engage then the pilot has a real prospect of achiev- ing an overall reduction in the time and complexity of disclosure, which may eventually lead to a reduction in costs for those cases that are pursued to trial.
The pilot is designed to address the disclosure issues that arise as a result of the changes in technology and the fact that most disclosure is now data based not documentary in the sense that would have been understood in 1883. It is a good first step to addressing the consequences of Charles Babbage's Analytical Engine and providing a disclosure process fit for the 21st century.
* * * * * * * * * * * * * * * *
EFFICIENT DISCLOSURE
Fair resolution (para. 2)
Paragraph 2 of the pilot sets the overriding objec ve for disclosure, which is to achieve "the fair resolution of civil proceedings" and involves "identifying and making available documents that are relevant to the issues in the proceedings." Parties are expected to cooperate with each other and assist the court so that the scope of disclosure can be agreed or determined in the most efficient way.
Preservation of documents (para. 4)
If a client knows that proceed- ings by or against them are contemplated they have a duty to preserve relevant documents, including an obligation to send a Preservation Notice to any relevant employees, former employees, agents or third parties. The legal representative will need to seek written confirma on from their client that such steps have been taken.
Disclosure duties (para. 3)
These duties include a duty to disclose known adverse documents unless they are privileged and not to "document dump". Legal representatives have a positive duty to liaise and cooperate with opponents to promote efficient and cost effective conduct of disclosure. In an adversarial process these duties may conflict with litigation strategy and be difcult to explain to a client.
Initial disclosure (para. 5)
Initial disclosure is the provision of key documents a party relies on and which are necessary for the other parties to understand the case they have to meet. These are provided with the statements of case unless already provided or service is out of the jurisdiction. Initial disclosure is limited to 1,000 pages or 200 documents. It can be dispensed with by agreement but reasons must be given. There is no obligation to search or provide known adverse documents at this stage. This may be the full extent of disclosure other than an obligation to provide known adverse documents.
Extended disclosure (para. 6)
Each party should state whether it is likely to request Extended Disclosure within 28 days of the last statement of case. Extended disclosure will only be ordered if it is reasonable, proportionate and appropriate in order to fairly resolve the disclosure issues. The court will have regard to the overriding objective, which includes, the number of the documents involved, their probative value and ease of retrieval.
Disclosure models (para. 8)
Extended disclosure will be by reference to five models:
Model A: Disclosure confined to known adverse documents.
Model B: Limited disclosure (documents on which you rely and known adverse documents without the need for a further search).
Model C: Request-led disclosure (search based disclosure for particular documents or narrow classes of documents related to a particular Issue for Disclosure).
Model D: Similar to standard disclosure but with differences in the use of narrative documents.
Model E: Wider search-based disclosure including train of enquiry searches.
One size does not t all and a "pick and mix" approach can be ordered.
List of issues for disclosure (para. 7)
The claimant must prepare a draft list of issues for disclosure within 42 days of the final statement of case. Its purpose is to identify the key issues in dispute where documents will assist the fair resolution of the case. For example, a matter of contractual construction may not feature in the List of Issues for Disclosure. The pilot sets out a process for agreeing, revising and supplementing the list.
Disclosure review document (DRD)(para. 10)
The DRD is a single document intended to guide and then record the outcome of the party's discussions on the type of disclosure each party wants on each issue, the scope of any searches and the use of technology, the likely costs and the delivery of the disclosure. It is intended to provide the Judge with a summary of the issues for disclosure and to assist with case management. It replaces the EDQ. The DRD is designed to accommodate changes in technology. It is not therefore prescriptive about the type of technology that should be adopted for disclosure.
Duty to disclose known adverse documents (para. 9)
The parties will be required to sign a disclosure certificate certifying that all adverse known documents have been disclosed. This is any document of which a party is aware, without conducting a search, which contradicts or materially damages their version of events. In the absence of a general disclosure obligation this is intended to avoid the risk that a party could withhold the proverbial smoking gun.
Case management (para. 11)
The pilot empowers judges to give directions reducing the burden and cost of disclosure, including limiting searches, directing the use of technology, ordering phased disclosure and making cost-shifting orders. There is provision for disclosure guidance hearings – short informal hearings in advance of a case management conference – which may be useful where there are litigants-in-person or particularly complex issues about disclosure.
-------------------------------------------------------------
Francesca Kaye is a partner at Russell-Cooke LLP