The rise of robo-lawyer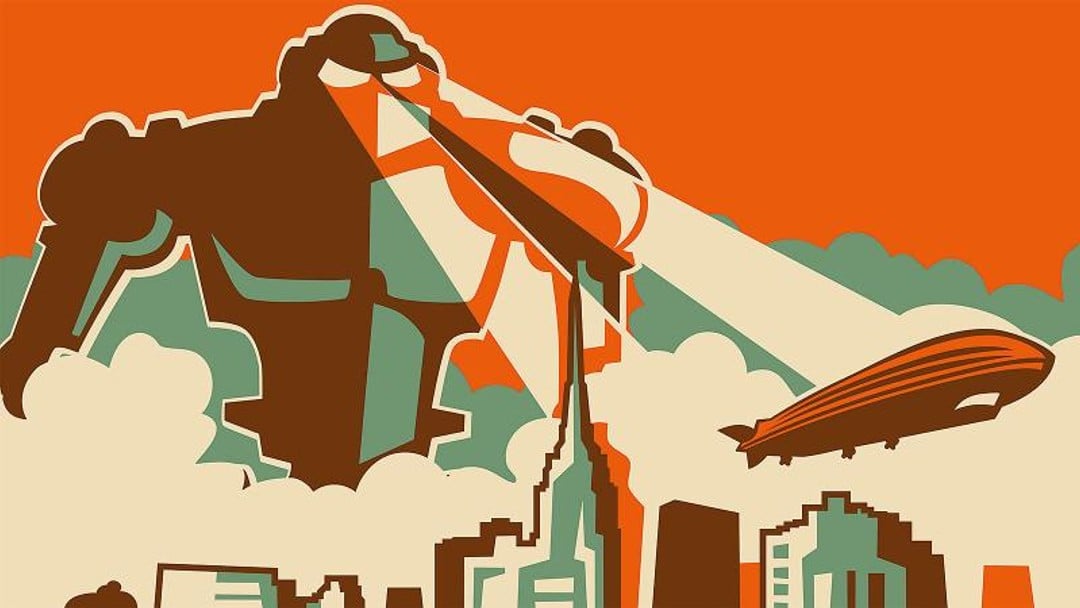 By
Chris Marston explains why law firms, however large or small, can't afford not to invest in new disruptive technologies
Technology is driving aspects of our lives we could not have imagined even a few years ago. More data has been created in the past two years than in the previous two millennia. Thanks to the combined effects of digitalisation we are generating 4.7 quintillion bytes every year. Such huge volumes of information make artificial intelligence the logical development to fill the gap, bringing the capacity to crunch the bytes and uncover relevant and useful outcomes.
Headlines abound in the legal media, so we know the major international law firms are pressing ahead with the development of AI. Recently that's included an announcement by Magic Circle firm Clifford Chance that it has developed a standalone product to help clients comply with complex regulatory changes. Elsewhere, Canadian AI-lawtech start-up Blue J Legal is set to expand into the UK with a product it claims can predict how courts will rule in tax cases with 90 per cent accuracy.
And with cyber crime on everyone's radar, the Bank of England reported recently that it had joined forces with AI and blockchain specialists to help spot abnormalities in financial transactions and look at how blockchain-based technology can lower risks in cross-border payments and the movement of currencies. That's big vision headline activity, but SME-sized law firms need to find ways to grapple with these huge themes to find scaled-down solutions that work for them.
AI, or cognitive computing, is being held out as a route to greater accessibility and affordability in legal services. Certainly, it has the potential to bring significant further disruption to the sector. That may feel like a threat, but there is opportunity too. Those developing the technology say it can bring to life everything we know, helping professionals to identify more meaningful information and to improve decision-making processes. They say it has the potential to reduce the learning curve for new lawyers, making them profit centres sooner, and, ultimately, to elevate every lawyer by scaling and democratising expertise and experience.
This is somewhat heady stuff, and AI certainly lays down a challenge, but addressing how these concepts may apply in practice has been the subject of much dialogue among our member firms over the past year. The major theme to emerge is the need for collaboration. We held our last annual conference on the topic of how today's technological vision will become tomorrow's reality, involving futurist Rohit Talwar, Brian Kuhn of IBM Watson – who is leading IBM's AI conversation with law firms – and a range of tech practitioners in professional services.
From that event, it was apparent that firms were seeking insight, support, and translation to help them find their way by deconstructing big concepts and providing meaningful interpretations that are appropriate for businesses of their size and type. Our members realised that they had an opportunity to explore how they might harness their considerable combined knowledge base and buying power to achieve economies of scale and open the door to prospects that might otherwise be out of reach. As a result, we have formed a focus group comprised of legal IT specialists, managing partners, and senior operational staff to better understand how best to support member firms in this area.
Alongside this, we have conducted research with law firm leaders and specialists, the results of which, combined with the feedback from our focus group, make for interesting reading. It reveals a proactive attitude from firms that can see the big players trialling new technology and don't want to be left behind.
Tech attitudes
Our research was conducted with 120 leaders of mid-sized firms, and we found that new technology was considered fundamental to future development, although many firms see it as a way to enhance a people-centric offering, rather than an alternative to human interactions. For almost 40 per cent of the sample, the most important contribution that new technology can bring is competitive edge (figure 1). Enhanced client satisfaction and faster working were the next most important reasons given, each being cited by just under 20 per cent.
Most of our sample felt their firms were fairly well informed of the opportunities emerging from market disruption, and over 70 per cent of those surveyed are looking to talk to their key customers to find out how they see their markets evolving, so as to be able to tap into the growth opportunities ahead. A further 20 per cent believe they should be initiating research into key sectors to see how disruption may offer growth opportunities.
Looking at the likely client reaction to AI, responses were evenly split between those who expected a positive or very positive response and those who anticipated a neutral response, if the technology was balanced with hands-on expertise. Fewer than 7 per cent anticipated any adverse reaction.
In one of the latest predictions of the impact of AI on existing jobs, a March 2017 report from PwC has suggested that as many as 30 per cent of existing UK jobs are susceptible to automation from robotics and AI over the next 15 years. But the authors go on to suggest that in many cases the nature of jobs will change rather than disappear, and that is the expectation we found among our law firm leaders. Our research endorsed the view that staff numbers would likely stay the same, but employees would be doing different things.
Cost is clearly a factor and any investment strategy is going to have to feature significant budgets for the introduction of such technology. In our poll, just under 40 per cent said they were confident about remaining competitive and profitable in a sector that is likely to become increasingly reliant on tech investment.
Interestingly, when asked to imagine a £250,000 windfall to spend on whatever they choose, some 40 per cent of law firm leaders said they would focus on commoditisation via tech solutions, and almost 30 per cent said they would invest in a team of tech specialists.
As well as cost, physical resources must be committed to investigate, assess, and decide what will work for a firm, and this is where collaboration looks to be the key for those that fit our £2m to £30m member profile, as our network members are looking to us to enable ways in which solutions and knowledge can be shared, peer-to-peer.
Information and understanding around such technological opportunities is key, however. At the start of our conference, as a benchmark based on the current understanding of delegates, we posed the question, 'How important is technological innovation to your firm's future?' We then asked the same question at the end of a day of presentations focused on demystifying the topic and providing a toolkit approach. The result was a considerable shift (figure 2), with over 60 per cent responding that it was 'vital' at the end of the conference, compared with just over 40 per cent at the start.
The operational perspective
Talking around the tables with our focus group, we found little appetite for development of bespoke solutions, because of the pace of change and its far-reaching effects. Rather, firms are wanting to build on what's out there, with a bespoke spin on top, for reasons of both economy and speed of reaction. But, first, firms say they need a better understanding of the potential applications and processes where AI might bring value.
A consistent theme globally, according to IBM Watson, is that firms are seeking ways to elevate the business of law, admin, and back-office functions using AI, rather than augmenting the practice of law. That may reflect resistance by legal practitioners who fear obsolescence, or it may simply be that the idea of tech solutions to admin issues is just more accessible to everyone at this stage. Certainly, client-focused service should be the outcome, according to our focus group.
Similarly, cognitive computing brings huge potential in fee analysis, budgeting, and charging. It's not a headline-grabbing area in which to apply technology, but AI brings the ability to overcome vague or non-compliant billing entries and make a direct impact on the bottom line. By parsing the historic 'good' and 'bad' billing narrative, AI can bring intelligent control to future time billing, rejecting unacceptable entries and proposing a clearer, consistent narrative as users enter their time logs. And it will do this as a bolt-on to the usual billing software, not by demanding a new system.
Whatever the thinking and outcomes, all our firms agreed that AI can be a differentiator and is something that cannot be ignored. But the conversation kept coming back to cooperation, even for larger firms where budget allocation to purchase AI would be less of an issue. The value can be seen in coming together as a network and using the 'whole village' to undertake the necessary teaching of any AI solution as it will deliver a broader, more rounded intelligence at the heart.
The next step for us will be the discovery stage, starting with a workshop with key tech players to deconstruct their offerings and enable the network to go forward to proof of concept stage, at which point we can look at how such a project might be funded and shared among members of our network. So, where do you fit into this new world order? I would argue that no law firm, whatever its size, can afford to sit on the fence and wait.
One major audit firm has developed its AI to perform at the level of a professional with five years' experience and they say it's enabling staff to carry out more customer-facing activity. The knock-on potential to reduce the learning curve of trainees would not be lost on firms pitching for the Deutsche Bank panel, following news that the bank will not be paying for work carried out by trainee and newly qualified lawyers in the future. Being open to disruptive technologies does not simply bring opportunities for greater efficiency and changed working practices. The legal sector can benefit also from the economy-wide disruption that will give rise to new sectors and lead to new routes to deliver legal service and establish new income streams.
Chris Marston is chief executive of LawNet