The modern lawyer: New Law vs Old Law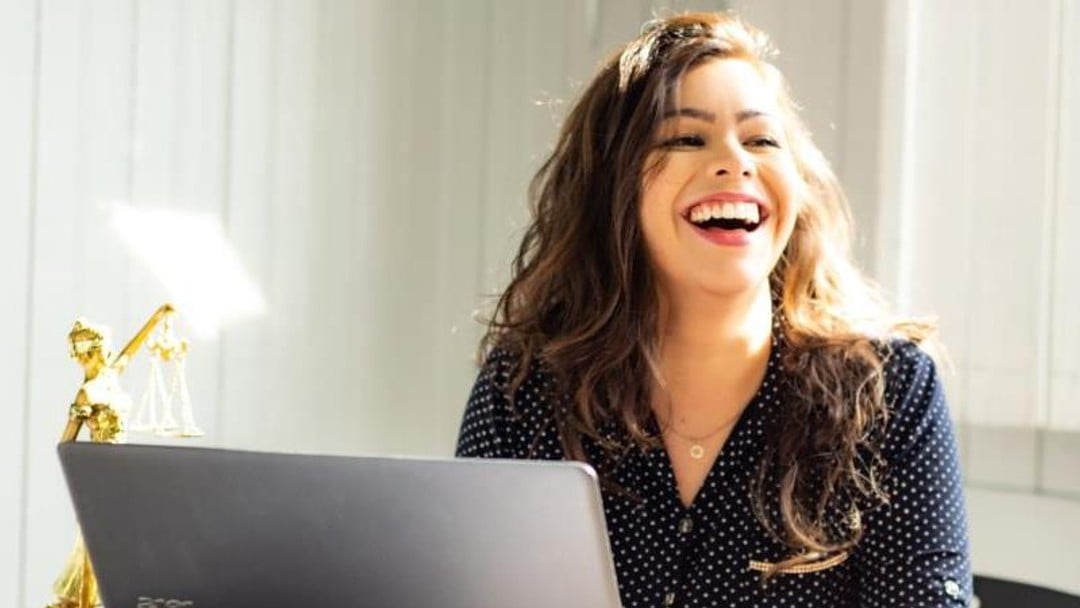 Andrew Nugent Smith reflects on how the profession has changed since he started out
Back in 2000, when I was an aspiring law student, and long before the days of the internet being able to answer every question in an instant, the world was a very different place. In thinking about our future careers, I and many of my peers had very limited access to detailed information about the legal industry. Or at least the sort of information that really helped you choose between a long list of anonymous City law firms.  
Law firm websites existed, of course, but they were pretty basic and told you very little about what it was really like to work there, or indeed what they did, save for an extensive catalogue of practice areas and the contact details for various global offices. There was virtually nothing dedicated to informing you about training schemes or what the working life of young associates entailed.     
By default, since we knew no better, we typically picked which law firms to apply for by size – and precious little else. We started at the top of the list, concentrating our efforts on those with the most lawyers, and worked our way down.
The lucky ones got offers from Clifford Chance – then the biggest firm – but decided to choose Herbert Smith instead because they fancied the idea of being a litigator. Or they got an offer from Allen & Overy or Linklaters, but chose Simmons & Simmons because they liked what they heard about the culture. 
Few people went so far as to apply to a US firm –even fewer to a litigation boutique. Since they did not generally offer training contracts in those days, they were regarded as too small, too exotic, or too marginal in most people's thinking.
As for the idea of alternative business structures, they did not yet exist. No one then could have anticipated that there would be a Legal Services Act in 2007, which would herald their arrival. For the first time, structures in which non-lawyers could own a financial stake in a law firm were allowed.
Over time, several law firms took the ultimate step and decided to go public and list on the London Stock Exchange. Anyone could buy a share. Today, you can choose between law firms in which you too might want to own a small stake: DWF Group PLC, Knights Group Holdings PLC, The Ince Group, Keystone Law Group PLC, Gateley Holdings PLC or Rosenblatt Group Holdings PLC, for example. Whether the move to list is smart or not, only time will tell.
The idea of a virtual law firm was also the stuff of science fiction twenty years ago. The development of legal tech has long been hampered by the fact that lawyers are generally paid by the hour and thus rewarded for inefficiency. Technology is, therefore, an enemy, not a friend.
Despite that, legal tech has got better and better – to the point where it now dominates every facet of legal practice. In truth, no lawyer could function without it. Even before covid-19 arrived last March and changed the way we live and work, there were already over 1200 lawyers working at firms where they never went into an office, such as Keystone Law, gunnercooke, and Setfords.
Once the pandemic took hold, of course, every lawyer suddenly had to become a virtual lawyer overnight, and work from home until the government told us otherwise. Across Britain's biggest cities, this left millions of square feet of steel and glass law firm offices almost empty and eerily silent. They have become the most visible symbol of just how much the legal landscape has really changed.
For today's aspiring lawyers, things have also changed beyond all recognition compared to his or her millennial counterpart. Critically, there is so much more information at their disposal, as well as much greater choice in the direction that their potential future careers might take.
Using multiple sources, they can now access a ton of information about individual law firms and how they compare with each other across a whole range of matrices, as well as informed opinion about what they are really like.
Chambers and Partners and the Legal 500 will give them all the official data they need. An hour on the RollOnFriday website can provide them with the unvarnished truth behind the figures. Unlike me and my contemporaries, today's would-be lawyers can easily work out that biggest is not always guaranteed to be the best and that there are multiple different alternatives to getting a magic circle training contract. 
Today's best graduates do not want to just be working their way through 18-hour days at a screen, poring over endless documents and lengthy schedules. Most want to do work that is inherently interesting as well as lucrative.
Understandably, they want to work for a firm where they are valued by the quality of their output as much as by the volume of their input. Too often, if they are able to charge 2,000 billable hours, they can only increase their value to the firm by charging 2,100 hours. On the face of it, lots of billable hours make a great deal possible for both the associate and the firm. But an endless life of 70 plus hour working weeks is not sustainable, and, more importantly, is damaging to their health. Employer and employee may get rich in the process, but for what purpose and for whose overall benefit?
There is, therefore, a growing realisation of the importance of reshaping the current law firm model. In turn, that means changing how the business of law is done. Being just a great lawyer is no longer enough, nor does it necessarily provide the fulfilment that many of the brightest graduates invariably seek. 
A friend once told me about two brothers who both decided to become dentists. One was a single guy who lived in the country: the sort of dentist whom you want to do your root canals. The other brother was a mediocre dentist, at best, but he had a great business brain. The former made a good steady living, whereas the latter ended up selling a chain of dental practices to a private equity firm for millions. The same applies to law. It is not necessarily the best lawyers that tend to do the best – it is the best businesspeople.
'New Law' recognises this. Often supported by technology, it stands apart from 'Old Law' in how firms are operated and managed. Unencumbered by having do things as they've always been done, New Law is breathing life into a stale legal industry. Drawing on technology and new ways of working, New Law offers an alternative, whilst remaining at the cutting edge of the legal industry. For example, some New Law firms streamline decision-making processes by imposing a flat hierarchal management structure. Others invest in technology or outsourcing to free up time for more pressing legal matters. The best New Law firms do all of the above.
The New Lawyer needs to think beyond the law and think more seriously about business too. The New Lawyer is not just a good lawyer who is a reluctant businessperson when he or she has to agree fees, chase bad debts, or report billings to his or her managing partner. Instead, the New Lawyer is a businessman or woman who just happens to sell legal services. He or she might be the one who delivers them, but more likely than not, he or she will manage or oversee their delivery.
The New Lawyer will also embrace new technology at its best and modern working practices at their most productive for everyone concerned, will engage with his or her employees and colleagues like a tech company would: providing and conducting interesting and exciting work in an environment that encourages personal and professional development, underpinned by the right balance of responsibility and support. The New Lawyer will not continue to behave like an Old Lawyer just because that is the way it's always been done.
So, how does this brave new world apply in practice? Traditionally, the trainees who were genuinely interested in the business world went into corporate and banking departments to 'do big deals' and talk endlessly, and loudly, about M&A transactions worth hundreds of millions or billions of pounds, or dollars. 
Meanwhile, the trainees who were more interested in the law went into contentious departments to deal with barristers, courts and judges and 'make some law' as well as slugging it out with their opponents on the other side. The transactional lot thought the contentious lawyers operated in a commercial vacuum and did not understand or care about the real business world, while the contentious lot thought that the transaction lawyers were not proper lawyers at all. Instead, they just filled out thousands of forms with multiple copies, long into the night, in order to meet their closing deadlines.
The world has changed though – in particular, the world of disputes, which bears no relation to what it was a generation ago. This extends far beyond the use of e-discovery tools and electronic bundles replacing lever-arch files. Over the past twenty years, during which London has cemented its role as an international disputes hub, the parties in dispute have increasingly tended to be domiciled overseas. Their commercial litigation often runs into hundreds of millions, and sometimes billions, of pounds, or dollars.  Into this lucrative legal market have stepped the litigation funders, and the widespread acceptance of contingent fee arrangements. Together, these two developments have transformed the litigation landscape. 
It has transformed the approach of litigators too. No longer does the New Law litigator sit at their desk, patiently waiting for a client to pick up the phone and call to retain them on a big case. The New Law litigator actively seeks out their potential cases, scouring the financial pages of news websites for scandal or stories about an investigation being launched by a regulator. All the while, they are working the ecosystem of litigation funders, insurers, experts, brokers, and barristers. He or she is finding the case first and the client second. He or she is thinking about the economics of the case: how it might settle, for how much, when, and at what overall cost to either side. He or she is working through every permutation on a spreadsheet. He or she is thinking of the law as a business. In doing all of this, he or she is behaving like a genuine entrepreneur.
The world is changing rapidly, and at an ever-increasing rate. Sadly, by and large, the legal profession is not keeping pace with events. Law firms cannot succeed solely on legal principles; they will also need to be innovative and dynamic in a highly competitive legal market. New Law is the new Old Law and those who embrace it will succeed and flourish. Those who do not risk being left behind. 
Andrew Nugent Smith is Managing Director of Keller Lenkner UK: kellerlenkner.co.uk