The largest review of maternity services in the UK – Nottingham and the Ockenden Review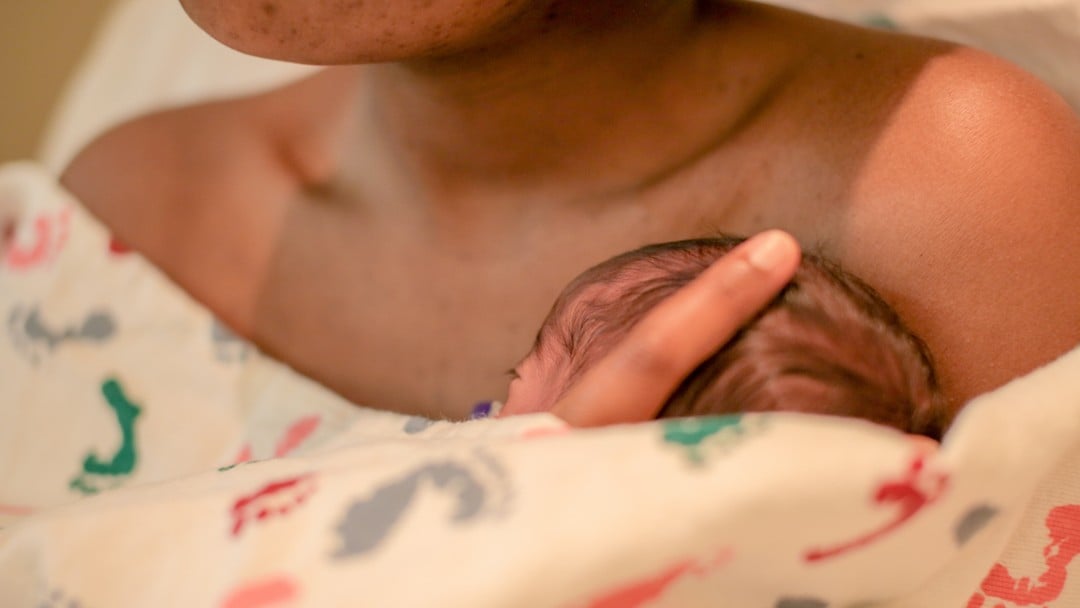 By Greg Almond and Julie Walker
Greg Almond and Julie Walker provide an update on the Ockenden Review and the level of progress being made to address the failings within maternity services
Donna Ockenden is chair of what is considered the largest review of NHS maternity services in the UK.
Ockenden's review will investigate Nottingham University Hospitals Trust's provision of maternity services following a number of baby deaths and injuries across the region. It will also seek to identify any systemic failures which have led to those injuries or deaths.
The enquiry began in September 2022 following investigations including direct contact with affected families. In excess of 1,700 individual cases have been identified as relevant for the review.
Nottinghamshire Police subsequently announced a criminal investigation into local maternity care as cases of 'potentially significant concern' were identified. Greg Almond, head of the serious injury team at Rothera Bray Solicitors, representing clients who have suffered from mismanagement, and who in the most distressing of cases have suffered deaths of their newborns while in hospital, welcomes police intervention. He said: "Whilst neither a criminal investigation, nor the Ockenden report, comes in time for our clients, it will mean their voices are heard, and will hopefully save other families in the future from experiencing the tragedy and loss which they have suffered."
Categories of case
The review identified five categories of case as its focus:
Term and intrapartum stillbirths;
Neonatal deaths from 24 weeks gestation occurring up to 28 days of life (neonatal serious incident reports/neonatal never events will also be considered);
Hypoxic ischemic encephalopathy (Grade 2 and 3) and other significant hypoxic injury cases;
Maternal death up to 42 days post-partum;
Severe maternal harm (e.g., unexpected admissions to the intensive therapy unit, major obstetric haemorrhage, peri-partum hysterectomy, major surgical procedures arising from the maternity episode, cases of eclampsia and clinically significant cases of pulmonary embolus).
Giving staff a voice
Ockenden is determined to investigate clinical failures, and so launched the Staff Voices initiative in October 2022 – a confidential channel allowing staff to submit their concerns anonymously regarding their own mismanagement, individual patient care plans and services, but who were historically disregarded or ignored.
Understaffing within the NHS has previously been identified as a materially contributing factor in incidences of avoidable neglect, most notably following the tragic death of baby Wynter Andrews in 2019, also in Nottingham. Following that inquest, coroner Laurinder Bower issued a Prevention of Future Deaths Report, raising concerns about the avoidable nature of Wynter's death:
"Staff told me this was not the first time, nor the last time, that they have been asked to care for multiple families simultaneously, meaning that those families cannot receive the time, focus and dedication they require. Staff further told me that they have repeatedly raised their concerns about patient safety, but their concerns have been met with silence… Midwives spoke of their inability to professionally challenge plans made by medical staff, even in circumstances where they felt the plan might harm mother or baby."
Progress
As the inquiry was launched, Nottingham's maternity services were ranked 'inadequate' by the Care Quality Commission (CQC). In a further report in September 2023, the ranking was 'requires improvement'. Sadly, it is clear that failings within maternity services persist.
Julie Walker a consultant in the serious injury team at Rothera Bray said: "Pregnant women across Nottingham may feel some relief following the most recent CQC findings. However, much more progress needs to be made, and lessons must be learnt. For those families who have already suffered tragedy or life-changing injuries due to mismanagement by the Trust, these improvements will only feel like the tip of the iceberg. They must be followed up with continuing improvements in the safety of mothers and babies locally."
Part of the reasoning behind the 'requires improvement' ranking was that the CQC found that there are still not 'enough substantive staff to care for women to keep them safe'. It also found that not all risks are identified and acted upon, risks of infection are not always dealt with using best practice methods, and the Trust is not always complying with its duty of candour, meaning that families are not always being informed in an honest way about failings which are known to have taken place. This echoes many of the complaints by families who have given evidence to the review.
Greg Almond is a partner and Julie Walker is a consultant at Rothera Bray Solicitors rotherabray.co.uk