The Brexit lawyers: United in cause, divided in opinion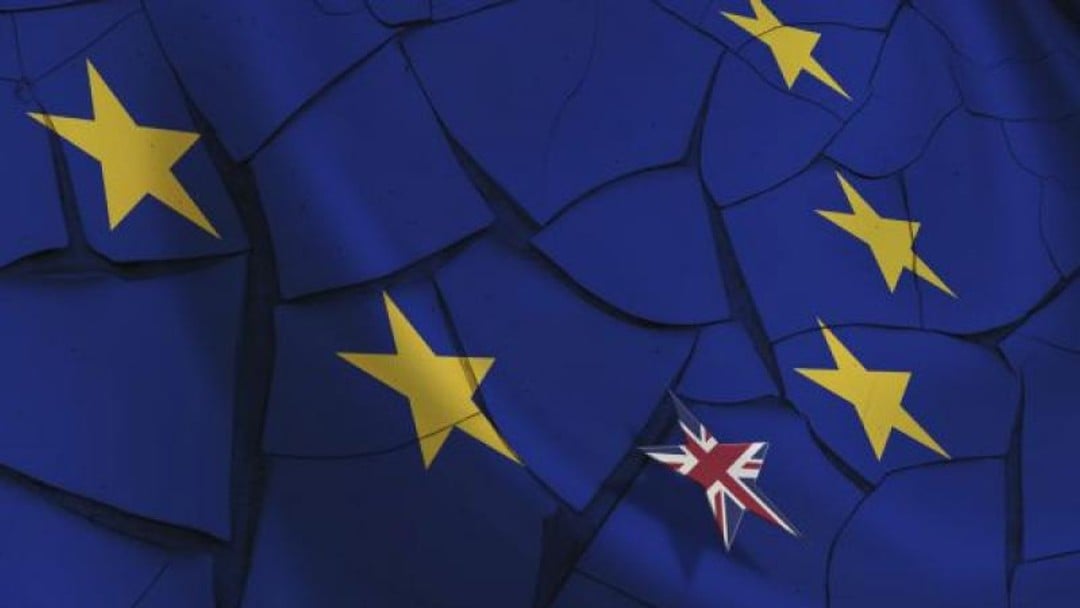 Matthew Rogers speaks to two lawyers with opposing views on the ?nation's best interests ahead of the EU referendum
On 23 June, the public will decide whether the UK stays in or leaves ?the EU. At a time when political rhetoric is becoming tiresome, voters could benefit from informed opinions from trusted professionals who might, in theory, be relied upon to provide facts without political gamesmanship. Enter ?the lawyers.
David Cameron's 'new settlement' – secured with fellow European Council members to give the UK 'special status' in the EU – has filled column inches in recent weeks. Experts and amateurs alike have debated the particulars of the agreement, its implications, and possible alternatives to EU membership ever since. Greater sovereignty for the UK, protection for the City of London, and a curb on migrant benefits were, apparently, achieved. But what does it all ?really mean?
With Britons facing a 'once in a lifetime' decision, two groups of lawyers – independent of their firms and chambers – have made it their prerogative to assist the public in understanding the benefits and pitfalls of EU membership and the alternatives to it.
The pro-EU group, Lawyers – In for Britain, and its counterpart, Lawyers for Britain, are comprised of solicitors, barristers, legal academics, and judges, all of whom are hoping to have a telling influence on voters through their discussion on Brexit.
Led by Freshfields partner John Davies, Lawyers – In for Britain recently produced a comprehensive report outlining the benefits, misconceptions, and alternatives to EU membership. The document will form the basis of an outreach programme with university law faculties as the group looks to play an active role in the referendum campaign.
Reserving criticism for its opponent's 'long and tedious' report, Lawyers for Britain, under the leadership of Brexiter-in-chief Martin Howe QC, has also entered the fray, publishing several detailed articles highlighting the weaknesses in Cameron's deal.
'We're trying to help people understand the language involved and the legal concepts that are in play,' says Lawyers for Britain committee member and barrister practising at Carter-Ruck, Peter Smith.
It is a sentiment echoed by his philosophical opponent, Davies, who says: 'If you've got some useful information that can contribute valuably to the debate, then it's incumbent on you to try and share that information and a lot of people involved in our group do have a good knowledge of how the EU works.'
That knowledge will come in handy. There has been profound confusion over whether the new settlement is even enforceable after justice secretary and out-campaigner Michael Gove suggested the deal is subject to European Court of Justice (CJEU) approval and is 'not legally binding'. The issue has been the subject of debate by lawyers in the mainstream press, blogs, and on social media. Unsurprisingly, both Smith and Davies have their opinions on the legality of the deal.
'Without seeing the advice that the prime minister had it's hard to know,' admits Smith, who believes the purposive approach of the CJEU would allow it to interpret the agreement in line with the 'ever closer union'.
Davies, however, argues that the European court would not ignore the agreement between the member states because they 'clearly intended' to organise their relationship in that way. 'It just needs to be enshrined in treaty form. It's a red herring designed to undermine the fact that he did get a settlement.'
Parliamentary sovereignty
One of the biggest criticisms of Cameron's settlement was his perceived failure to reassert UK parliamentary sovereignty. Despite securing an opt-out from the Treaty on the Functioning of the European Union commitment to an 'ever closer union' and a new 'red card' system for national parliaments, Eurosceptics remain concerned that EU law will reign supreme in the UK.
The heralded 'red card' system allows council members to challenge EU policies if 55 per cent of the 28 parliaments vote against a proposal. Currently, the 'orange card' – introduced by the Lisbon Treaty in 2009 – permits a review by the European Commission if 51 per cent of the parliaments offer a reasoned opinion. Where a third of parliaments give a reasoned opinion, a 'yellow card' procedure will force a commission review.
The proposed system has been criticised by Lawyers for Britain, which believes there is 'no prospect of it having any effect': only a 'right to object on the narrow and specific ground of "subsidiarity"' is allowed, rather than on grounds that the measures are 'unnecessary, stupid, or damaging'.
'Frankly, he could have got a better deal, a much, much better deal,' remarks Smith. 'Unless we leave the European Union, EU law will be a sovereign form of law in this country. Even if we change our domestic acts of parliament, it's still the case that EU law sits there above and beyond British law.
'The biggest single question is about sovereignty: who decides our laws? Is it parliament or the Commission or CJEU? The economic questions are hard even for experts, who are truly able to assess the pros and cons of Brexit on how much we pay and receive.'
Davies, meanwhile, argues that parliamentary sovereignty was 'never on the table' for Cameron's deal. 'We are a member of a club in which we have effectively culled some aspects of sovereignty,' he explains. 'It's a bit like being a member of a golf club and you don't like the clothing on the course and you have a row with them. You've got two choices: you either dress like somebody else or you leave.'
The competition lawyer believes changes to the system were necessary because parliamentarians 'don't pay enough attention' to the current system. ?'If you look at the stats, they don't do it. Now they have the ability to actually stop something and if they want to stop something and the government communicates that to other parliaments, they can stop something.'
Another hot-button topic up for debate is the divisive issue of EU migration. In a recent poll by market research agency Opinium, 49 per cent of Brits said that immigration will influence how they vote in the referendum. Little surprise then that the prime minister fought for an 'emergency brake' on EU migrants claiming in-work benefits for a period of up to four years. 
On this thorny and 'complicated' issue, Lawyers ?for Britain intends to instruct a 'specialist' because, as Smith advises, 'none of the foundational committee is quite an immigration specialist'. 'Certainly migration plays a huge part in considering sovereignty, and it is very emotive, especially in the light of terrorism on the continent. But I don't think migration is the biggest single issue; sovereignty is.'
Davies, however, is unequivocal on the subject. 'It's probably the most important issue,' he admits. ?'I hope that when it comes to the days before the referendum, people will realise that economically speaking, even with a migrant issue, that we are better off in the EU than taking a step into the unknown and having to renegotiate a whole range of arrangements simply to tread water.'
'Project realism'
If Brexit occurs, the UK is expected to complete a withdrawal from Europe within two years – unless otherwise agreed with council members – under article 50 of the Treaty on the European Union. The UK would subsequently lose access to the European single market, which removes regulatory obstacles to the free movement of goods and services to increase competition and trade until new arrangements are put in place.
Smith is optimistic that a new agreement could be reached within those two years to ensure that trade between the UK and Europe continues to flow. 'In terms of actually dealing with the EU, fundamentally this relies on the fact that there will continue to >> >> be a substantial trade in business services between the UK and the EU,' he explains. 'Should Britain vote to leave, our point is that with French cheese and German cars, the manufacturers of suppliers of those things on the continent would not want to be victims of a tit-for-tat trade war.
'I'm very excited that leaving the EU would give the UK the freedom to negotiate with developing markets around the world, to interact with all sorts of cultures outside of Europe without needing the consent of 27 other member states. Brexit would give UK politicians and civil servants the freedom to propose, debate, and implement regulations as they see fit, unencumbered by Brussels,' adds Smith.
Davies, however, is not convinced. 'Whether we are in the single market through the Norwegian option or other, everything we sell in the European Union is still going to have to abide by European Union rules,' he comments. 'That is a fact: there is no question about it. I genuinely fear for our ability to get to the same position. I believe it is in the patriotic interest for the UK to stay in.'
Another benefit of the single market is 'passporting', which allows financial services operators legally established in the European Economic Area (EEA) to carry out services in other EEA states. There has been widespread concern that companies which consider London a portal to the EU may look to shift their operations to other financial powerhouses, such as Dublin, Frankfurt, ?or Paris.
While Davies agrees that an equivalent services trade agreement would be needed, he stresses that two years would not be enough time to implement one, especially for financial services businesses. 
'If you are a bank or financial institution operating in the UK on the basis of a single passport, regulated in the UK, but not regulated elsewhere, but operating, then you need to ensure that the day after the withdrawal you can continue business, ?and there is some considerable risk that not all the building blocks of the necessary trade agreements for goods and services are in place,' says the competition lawyer.
'The Leave campaign describes that as "project fear", I describe that as "project realism". If you were the general counsel of a bank or a company, you absolutely need to be sure of continuity of business.'
Smith is more bullish, arguing that a reformed UK system could prove beneficial, and cites the financial transactions tax – rejected by the UK – currently under negotiation between ten member states. 'Without us in Europe, Europeans may well continue and put a financial transfer tax on their banking and finance industries, in which case the volume of work on the continent will fall and we will stay out of that system,' he states. 
'It will be easier to engage in the issuing and freighting and operation of complicated financial instruments in this jurisdiction, which will also be good for UK law firms.'
Legal sector
The potential effects on the UK legal services market have been well-informed thanks to recent Law Society research, which anticipates a period of uncertainty post-Brexit for a sector that contributes £25bn to the domestic economy each year.
According to the society's president, Jonathan Smithers, the legal sector would still grow in a post-exit world, but 'disproportionately slowly because a large part of the work of the whole profession is dependent on financial services in a broader sense'.
Among the top 50 City law firms, 44 per cent of the total value of transactional deals is in financial services, due in large part to London's position as a global financial hub. Davies advises that while an upturn of instructions for lawyers is expected post-Brexit as financial institutions undertake the necessary transitions, firms would have to 'rebalance their business' going forward.
'The reason why we have battleship-sized law firms is because of the City of London,' explains the Magic Circle partner. 'If London shrinks in some way, whether it's substantial or just significant, that must have an effect on all the services that exist to support it and lawyers are one of those. If business switches to one or more other European capitals, we would have to rebalance our business.'
Smith, by contrast, trusts that the strength of the English legal system means that work, notwithstanding the impact on City firms, will continue to thrive irrespective of an EU withdrawal. 'Broadly speaking, English law is commercially sensible because it's quite certain and it's pragmatic on dealing with things on a case-by-case basis.' 
'It also holds precedence to a much greater degree than the European institutions do. Our view is that most of the legal work in this country, with the exception of the City firms, is domestic and parties will come and litigate at the courts whether or not we are member of the EU,' the barrister continues.
'English law is a good system of ideas and because the culture in the judicial system here and in our adversarial approach to the law is markedly different to the inquisitorial approach of the continent and also the different complexities in administrative courts and constitutional courts that civil law jurisdictions have. There are character differences in UK law, or in English and Welsh law particularly, which I think will survive Brexit very well.'
Battle lines have clearly been drawn with ?the debate between the two lawyer groups set ?to continue until June's judgement day. Whether their respective arguments resonate with the ?public, or even their fellow professionals, remains ?to be seen.
Matthew Rogers is an editorial assistant at Solicitors Journal @sportslawmatt matthew.rogers@solicitorsjournal.co.uk