TAPESTRY OF LIFE: DOES YOUR FIRM REFLECT THE MAKE-UP OF ITS COMMUNITY?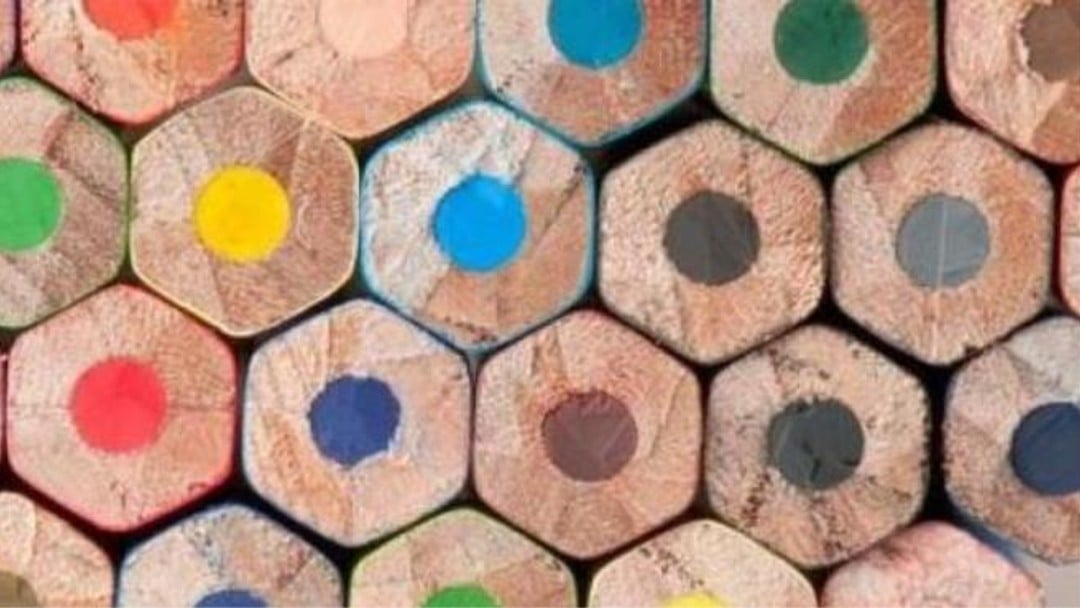 Flexible working is one way of supporting women lawyers, but this is only the starting point for a wider and effective diversity Epolicy, says Alison Lobb
For many solicitors' firms, I suspect diversity is one of those words which comes up every two years when the SRA ask us all to complete a survey on the topic. Said SRA report is due this year, and while the completion of this questionnaire by all members of the organisation can often focus the mind on the make-up of the firm, the non-mandatory nature of it can mean that perhaps as managers we still don't fully understand the actual diversity statistics of our businesses, nor indeed why they are relevant. As managing partner of a firm which is strongly female dominated, I often get asked about how our firm works and why we are the way we are. The answer is that as far as we are concerned we are not different, we don't do things with a specific focus on diversity, we just happen to be a firm that works this way. Morecrofts currently has a partnership of 13, including 11 equity partners. Out of those 11, eight are women.
Our gender balance is a long way from the norm, because as well as our partnership being female biased, our board of management is 50:50 male:female, and our managers throughout the business are predominantly women. Our staff as a whole is approximately 85 per cent female. When I joined the firm 20 years ago, the partnership split was seven men and six women. That, being almost 50:50, was actually quite radical in those days. It might well be what subconsciously attracted me to the firm, being one of which I had always heard good reports and visible female leaders. It has changed drastically in the last 20 years, but not through any conscious design or plan. We attract high-performing women. That might be because we have a very large family law team, an area which tends to attract female solicitors. It might be because we offer a friendly and collaborative working environment, and flexibility insofar as we can ensure that this does not affect the running of our business. Possibly the main issue to stem from a predominantly female employee base, is of course that of maternity leave and how we adjust as a business to accommodate that. We've had nine beautiful Morecrofts babies born in the last two years. As the parents of those babies are high-performing professionals, many of them want to return to work as soon as they can, but often on a part-time basis – at least initially. We not only need to comply with our legal obligations as employers, but indeed we are happy to support them in their return to work. This requires accommodating their needs in many different ways; to ensure that they feel secure but also that the business remains profitable.
ACCOMMODATING NEEDS
We always try to work with our staff to meet their needs. Many of our solicitors have trained with us, and we have invested a lot of time and energy into developing them into great lawyers. We don't want to lose that. If people are not going to be in the office for one or more days a week though, it is important that the support team around them is right. Client expectations these days are for instant turn-around, and saying: "Josie doesn't work on a Thursday" won't cut it. Even when staff work flexibly, they often feel the need to pick up emails or be on the end of a phone line at all times. The question then is whether they are in fact benefitting from working part time at all. It's our job as employers to ensure there's a robust system in place so that part-time work really is part time, and there is a strong enough support system in the office to meet all our clients' needs and demands. Some maternity leave returners have also reported a loss of confidence and feel their performance suffers when they return, and often for quite a long time. One of our great solicitors feels that only now, two years after returning from her second maternity leave, has she got back on track. She's now surpassing her targets and is one of our stars, but it could have been very different. Had we been more ruthless and more fixated on targets and performance than we actually are (and we certainly aren't backward in that), she might have no longer been with us, and we would have lost a great fee-earner whom we would have really struggled to replace. There's a lot to be said for investing in people in this way, supporting and mentoring them to reach their potential, and being patient, but it doesn't happen overnight. It also does come at an initial cost to the business – albeit one which usually is returned many times over, not only in terms of performance but also appreciation and loyalty from the staff member concerned. Of course it's not just maternity leave that's the issue. By our nature, women tend to inherit the caring responsibilities, and we have had to look at way of helping our team members adapt to that. We have offered considerable flexibility in working hours, for example having people work five days' worth of hours in four days, or 10 in 9. We have fee-earners who work a great deal from home, where technology has transformed the way we can operate in the last 10 years. With digital dictation and emails on phones, landline extension mobility, and laptops that can directly access our system, anything is possible.
WIDENING THE POOL
Another less discussed issue on the diversity front is of course that of age. Out of our team of 112 people, 12 are over traditional retirement age, and several of those are in their 70s. We seem to be in a world now where not everyone wants to retire – or maybe some can't afford to. Indeed, would we want them to? Why would we want to lose that knowledge and experience at all levels of the firm, from senior solicitor to receptionist? We actively embrace our older demographic and encourage them to pass on their skill and experience to our younger team members, especially as sometimes it's not what people say, but what they do, that they need to emulate. The question of ethnicity could sometimes seem more loaded. As I'm sure other local firms do, we recruit on suitability for the job. I am well aware that our ethnic mix is probably not what the SRA would like to see. My personal belief is that someone should get the job if they are the best person for that job, and not for any other reason. It is still the case that the vast majority of job applications we see are from white British candidates. This is not a case of any unconscious bias on our part of who we interview or how we filter, this is based on the actual CVs and applications that come through the door. We are looking at ways to increase our pool of applicants, but we are very much bound by the demographic coming through and applying for jobs in our geographical area. The same goes for sexuality. A person's sexuality is invisible and therefore not apparent at interview or recruitment. Other than our bi-annual SRA reporting, which is of course anonymous, we don't ask our staff about their sexuality, as we don't see a reason to measure it. We know we have several LGBT employees, because they have chosen to share that with us. We may have others who haven't chosen to share these details of their personal lives with us. To us, it really doesn't matter. I don't see how someone's sexuality impacts on their role as a legal professional in any way. So, how should diversity be measured and improved? I struggle with the idea of quotas. Going back to gender, I know that many feel that these should be imposed to ensure that female lawyers rise to equity partner or senior management level. I appreciate this is with the best intentions, and I know full well what the statistics say. I wouldn't be comfortable with the thought, or even the slightest suspicion, that I might only be there because of my gender, and not because I am the right person for the role or have achieved it by merit.
ROLE MODELS
Maybe my perception is skewed by the firm I work in and the luck I have had in learning from strong female role models throughout my career. Role models are a major solution, but we also need to support others to achieve their potential. There is no doubt that imposter syndrome is a big player. Studies show women are often the last to put themselves forward for a pay rise or promotion. When they do, they can often try too hard and thus appear arrogant or over confident, which can then put others off because 'they don't want to be like that'. Managers need to acknowledge the barriers and actively work with women to progress in their careers; just because a woman isn't pushy, doesn't mean she isn't ambitious. What else can firms do? There are firms out there talking about their own initiatives, working with different groups and communities, having internal structures and putting committees in place. Personally, I'm not sure how much good these do, and, in fact, I question whether the issue can be addressed in this way once people are already in the workplace. It may be that we need to find great people before they make their career decisions. I have spent a lot of time talking to school students and those at university in an attempt to show them that anyone who is capable can have a career in the legal profession, and to try and break down the 'male in a pin-striped suit' stereotype. Rather than trying to alter those who already work with us, why not support them to become leaders and role models themselves? At the same time, we need to strongly encourage the next generation to come through, each generation being more diverse, and let the profession change as society changes with it. I suspect the issue might run deeper than that of race or age or sexuality, in that getting jobs, and particularly training contracts, is so challenging. In some firms I suspect initial entry, and subsequent progression, is still very much on the basis of who you know, not how good you are. That is a problem within the wider profession as a whole which needs to be tackled by firms being more inclusive and ready to take risks on applicants from different backgrounds than they are traditionally used to. In some ways, that can be easier for a smaller firm than for a large corporate entity, and it may be that regional firms are actually leading the way. And let's not forget why this is important. It's because people want to deal with people they feel they can relate to – and in most circumstances this means people who look like them, sound like them, or they know they've got something in common with, so they can be trusted. We've even had clients choose their solicitor based on the football team they support. Seeing a solicitor, for most people, is a big deal – it usually involves life changing decisions or transactions. Even in a world where technology is a threat to the legal profession, I firmly believe that there are many services we offer when people will always want to deal with people. If you can reflect the society around you and provide your clients with people like them, they're more likely to approach you, trust you, and want to work with you. After all, if anything, any edge you can get in today's world helps.