Solicitors Journal partners with The Big Law Summit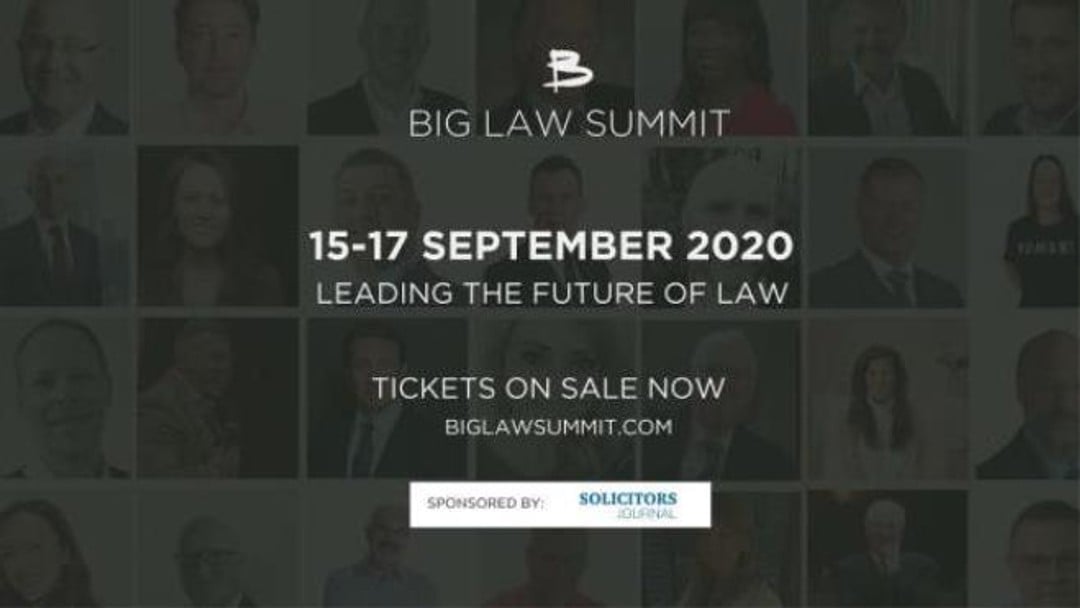 Solicitors Journal is partnering with The Big Law Summit ahead of the three-day event in September 2020
Solicitors Journal and The Big Law Summit have partnered ahead of the event being held between 15th and 17th September.  
The Summit will be held entirely online, with each 30-minute presentation available for 24 hours after the event.
The event will be hosted by legal correspondent Clive Coleman and feature more than 25 high-profile speakers, including Enterprise Chambers' James Pickering QC, founder of Women In Law UK Sally Penni and chairman of costs firm Kain Knight Michael Kain.
Both Solicitors Journal and The Big Law Summit are focused on the business of law at a regional and SME level and plan to collaborate on sharing best practice across this rapidly evolving sector.  
Since being relaunched by the owners of International In-House Journal in January 2019, Solicitors Journal has sought to update its coverage, moving away from a historic focus on practice to look more at leadership, regulatory and compliance challenges and lawtech.
Solicitors Journal is an independent voice for high street firms in the UK and is proud to work with The Big Law Summit in its shared mission to prepare firms for the transition to a increasingly digital economy.
Early bird tickets are on sale now at £75 and readers of Solicitors Journal will receive a 50% discount if they enter the discount code sjbls20 at the checkout.