Social working: portrait of a new intranet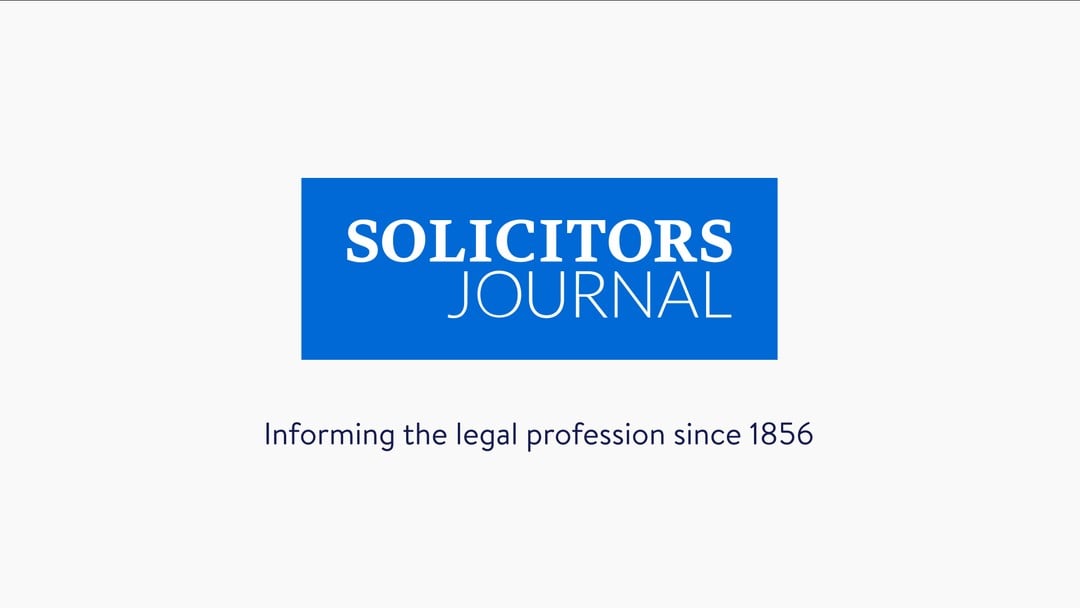 The magic-circle law firm Freshfields Bruckhaus Deringer recently opted to transform its intranet in an attempt to increase collaboration across diverse teams using an Enterprise 2.0 social business tool.
At the international law firm Freshfields it was deemed necessary to significantly improve knowledge sharing and collaboration across practice groups, sector groups and client teams across the world. We wanted to do this using the new Enterprise 2.0 social business tools that lower the barriers to fee-earners using knowledge-management systems. With the old intranet we had a mountain of information, but too much of that was out of date, ownership was often difficult to trace, and the system itself was not used nearly as much as it should have been because it was not perceived as being user friendly or adding business value.
What is Enterprise 2.0?
Over the past few years a new approach to knowledge management has developed, which is being embraced by organisations large and small to improve the way they share knowledge and collaborate. Traditional knowledge management was about capturing knowledge through document repositories and making it accessible via portals that were often difficult to use, that frustrated users and which had minimal business benefit. Organisations are now starting to take advantage of emerging Web 2.0 social business networking tools known as Enterprise 2.0. Enterprise 2.0 tools help by sharing, pulling, subscribing to and publishing knowledge, and '" above all '" by connecting lawyers, thereby making it easy for them to contribute insights and observations and to collaborate using tools that they like and find intuitive.
Issues with the old intranet
A consultancy called Headshift helped to kickstart our thinking, with a strategic review looking at our intranet and current awareness approach. Their findings backed up some concerns that were also being reported anecdotally:
Our intranet content was either out of date or difficult to find;
I was complex to update and maintain information;
It was very time intensive due to repetitive processes with long review cycles;
Usage was low;
Poor search tools and content structure hindered finding information;
It was an inconsistent user experience.
The goal now was to replace the old system with a new solution that made regular ongoing contributions from fee-earners and online conversations, not just documents, the focus.
The chosen solution
However, we did not want to take on a major large-scale and costly initiative, and decided on a more lightweight, flexible and innovative approach. We therefore proposed the Confluence Wiki, a web 2.0 social business solution, as this was a low-cost, market-leading option for replacing the existing intranet, while at the same time encouraging greater fee-earner participation, involvement and collaboration.
The Confluence enterprise wiki was the ideal solution '" a decentralised, flexible tool, which would have a real resonance with people used to wiki-type tools. It would address the three trickiest parts of the KM equation '" people, process and adoption '" in what was a refreshingly low-key and flexible manner. What is the intranet, after all, if not a series of community spaces? It is an environment ideally suited to the collaborative, participative approach of the wiki.
If we had chosen the 'big solution' instead '" one that dictated that everyone needed to do the same thing in the same way and which relied on changes being made centrally '" we would have been consigning ourselves to the same straitjacket of conformity that was proving problematic with the existing intranet.
Small scale pilot
It is important to start small and experiment, and we therefore aimed for a low key pilot and rollout that embraced some key early adopters rather than offering a 'big bang' approach. A decision was made, from the outset, not to oversell the benefits and to focus on users becoming comfortable with the new technology before exploring its capability. In saying that we also did some limited internal promotion by using the wiki for key London events, which meant that users had to use it to participate. This helped overcome some initial resistance to the new tool.
We concentrated on targeting key figures recognised as influencers within the firm, and then relied a lot on the power of word of mouth. As we had designed the tool in a very user-centric, intuitive way, feedback from many people was that they could just get on and use it without any training.
We carried out some initial iterations and tested it with some users in the intellectual property (IP), technology and corporate groups. The IP and IT practice groups were identified as key enthusiasts for the pilot, as we knew they were very keen to replace and upgrade their old 'subweb' site and a number of the lawyers were comfortable with new social tools.
The project's success lay not in imposing a pre-decided detailed structure on users, however, but by working with them to evolve something that would meet their particular needs.
The wiki clearly appeals to a generation of users familiar with communities and collaboration on the web, but surprisingly we found that more senior people also really embraced the idea using it on a regular basis.
The partners agree that the intranet upgrade to a more social business solution is important to the firm '" that if we want to encourage fee-earners to contribute ideas, views and insights, that means moving people out of e-mail and into Enterprise 2.0 solutions that are very intuitive and can store, share and enable people to find key legal and business knowledge more efficiently.
Driving fee-earner participation and adoption
It is important to do a variety of things to encourage fee-earners to participate and contribute to an initiative, with the most important of these centring on culture. People will more willingly participate if the enterprise 2.0 initiative is seen as strategically important and partners actively support it. Partners and senior leadership should get involved in the project, perhaps identify a work process that could be better achieved by the enterprise 2.0 solution, and then encourage people to use it.
Other approaches to drive adoption include:
Targeting to ensure that there is a clear objective or problem that the enterprise 2.0 solution solves and then running a low-cost pilot to see if it works or not. If it does, you can start to define the return on investment (ROI). If it doesn't, try something else;
Marketing/communications. Include the enterprise 2.0 initiative in formal communications and ensure it is incorporated into a wider marketing/communications strategy, with regular follow up;
Identifying champions. Find them, support them and give them the recognition they deserve;
General support. You also need to support those who need it most, the second wave of adopters who may be scared or uneasy about using new technology;
Ensuring access for remote workers. If people run their lives on a Blackberry or work from home, make sure they have access;
Direct people to the wiki in responding to queries. If the answer is on the wiki, point people to the wiki. Don't give them the answer in an e-mail or over the phone;
Get rid of the old. At some point you're going to have to take away the old way of doing things. If half the users think it's too soon, and the other half think it's too late, it is probably the right time;
Active fee-earner participation was crucial to the success and our adoption strategy focused on explaining how easy it was to add views or insights to the wiki spaces. Fortunately there was considerable lawyer enthusiasm for the new intranet. For the first time they had a tool that enabled them to find key information quickly, and most importantly they had the ability to contribute their views on legal, client and sector/industry issues easily.
How it's being used
The critical point around creating good content is to find the key information about an important process that people go through and to create that using the wiki. People in the firm have traditionally collated information and exchanged ideas via e-mail, and now people are encouraged to create wiki spaces and work collaboratively in the preparation of a thought leadership piece, pitch or the creation of new know-how. Globally dispersed teams are directed to the wiki to make their contributions, which others can then see. The central team is then able to collate the information and build the document quickly, from all the material, in one space.
The wiki is used to write articles that are created by different authors from across various offices. Each author writes their country piece under the relevant heading on a wiki page, and once the text had been reviewed and signed off, the page is easily converted into a word document and sent to the publisher. Partner discussion forums are also used on the wiki to openly debate, discuss and agree the key issues facing the business and the next steps to be taken.
There is content centrally generated in the groups, but we also encouraged people to be constantly asking their teams what they really wanted and not to assume they knew what they wanted. The really interesting and valuable content was created by fee-earners themselves as we encouraged them to share knowledge and collaborate using the wiki.
Key results
The participative and involving aspects of the wiki have delivered significant value. The platform is helping to break down traditional barriers between dispersed teams, and users have now adopted the intranet as their own. In fact there is a huge demand for new content areas and functionality.
It has been a very positive experience '" proven by the fact that there is now an intranet users feel they own, and that is theirs to keep fresh and updated. This was so evident that we were really the victims of our own success in terms of the huge demand for new content areas and uses of the functionality. The servers supporting the intranet have had to be resized and increased due to larger than expected increases in content and updates from people across the Freshfields network.
The key success measures we set were increased fee-earner satisfaction in using the tools, and their own feedback on how it helped them in their work. The intranet had to improve efficiency and effectiveness '" otherwise we would have to abort it. Most importantly it enabled people to be better aware and more informed about key matters.
The benefits we have gained include:
Increased intranet usage;
As the wiki is intuitive most people simply know how to use it;
Cost-effective capture, maintenance and delivery of a wide variety of firm and client-related information;
Better informed staff, who are able to work more productively;
Superior access to timely and relevant legal and business information.
The 'Holy Grail' is that our fee-earners feel they can quickly and easily go into an area and contribute some insight or intelligence on a client, sector or cross-cutting issue, and the wiki provides an excellent platform to do this.
Firms large and small can exploit the value of Enterprise 2.0 tools to help link individuals, teams and clients divided by geography, time zones or culture, and capitalise on the power of shared knowledge and expertise. This approach can have huge benefits for improving current awareness, expertise location and business intelligence. The value of social business networking is evident once people use the tools 'in the flow' as part of their daily work processes. Many legal professionals have been slow to embrace social networking for reasons such as fears of security, privacy breaches, perception of time wasting and internet horror stories, but organisations must learn to manage these risks and challenges as with all previous 'new' technologies.
Stephen Perry was head of knowledge and business development systems at Freshfields from September 2007 to October 2009 and is now an independent knowledge and information adviser. He can be contacted at: steveperryemail@gmail.com