So you want to be a partner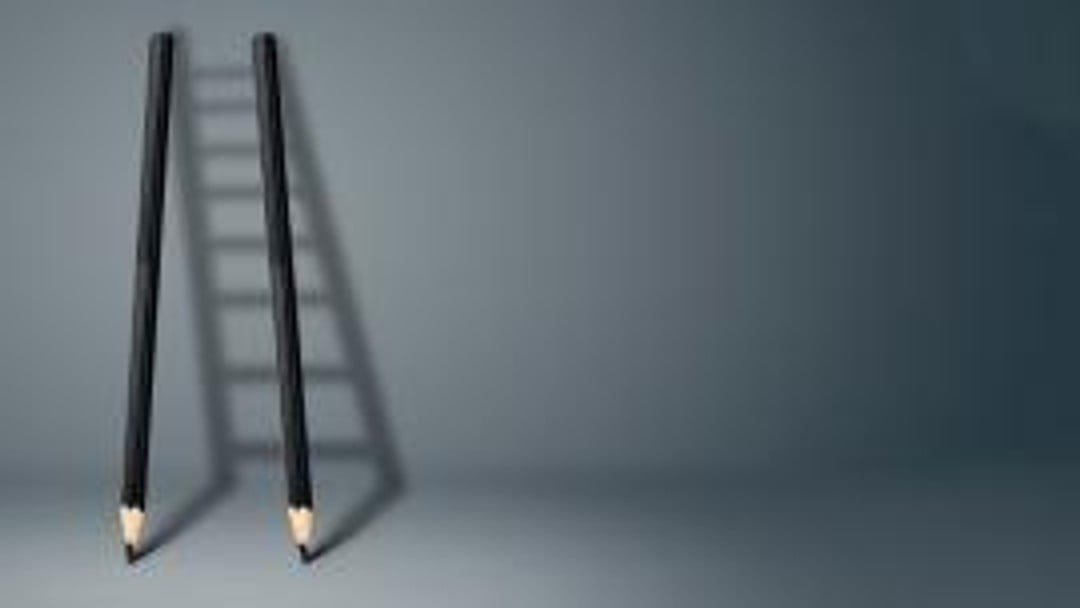 With competition in the legal market and barriers to making partner increasing, a selection of senior lawyers give some practical guidance to junior practitioners with aspirations of advancement. John van der Luit-Drummond reports
During his 30 years in practice, Nick Parsons has seen Browne Jacobson transform from a mixed-service, Nottingham-based firm with a dozen partners to the 125-partner, five-office, full-service behemoth we know today. The firm is almost unrecognisable from when Parsons began his career there as an articled clerk, and so is its route to partnership. Speaking at a Tomorrow's FOIL seminar in June entitled 'So you want to be a partner', the immediate past president of the Forum of Insurance Lawyers recalls his rise to partner. "After four years as a solicitor I was invited to become a partner. No forms, no interviews, just a meeting – at which (so I am subsequently told) I narrowly escaped being blackballed – and then I was in. I was a salaried partner for two years and then an equity partner on a traditional lockstep. That was it."
While the proverbial tap on the shoulder has long gone the way of the dodo, Parsons believes there are still universal themes to making partner that transcend the passage of time, the first of which is a need for junior lawyers to develop "a confident and authentic work persona". This, he explains, helps associates persuade clients and colleagues to have confidence in them, to trust them with cases or a team. "Be confident in yourself and sooner or later the message will get through." His second rule of partnership? Be careful where you position yourself within a firm. "It's important to do work you like, work for clients that you have empathy with, and with colleagues you respect and whose company you enjoy." This he follows with perhaps the most obvious, but important, piece of advice: "You've really got to want to be a partner. It is fine to want the status, business card, money – but you've got to be prepared for the pressure, long hours, and demands."
Duncan Rutter, a former partner turned consultant at DAC Beachcroft who was also on the TFOIL panel, agrees. "You may feel pressured as an associate, but wait until you become a partner, then you'll know what pressure is really like." One of these pressures is the significant financial risk involved. "Hopefully things won't go wrong, but there have been recent examples of firms getting into difficulties and partners having to pay out large amounts of their own money. You really do put yourself on the line. There is no reason why partnership has to be the goal. There are many worthwhile, rewarding roles in law firms, so be sure you want it."
But once you've decided partnership is your destination, just how do you get there? "Be flexible," offers Rutter, who found himself moving from DAC Beachcroft's Leeds office to Winchester after seeing a partnership vacancy in The Times one morning. "There weren't that many people prepared to move at that time. It was that which brought me to people's attention. It always amazed me how few people would be prepared to move offices for a better opportunity in the business." Also, be aware of gearing, adds the solicitor advocate. "You are not going to become a partner if you are just an excellent fee earner with large bills. You have to generate not just work for yourself but work that feeds the rest of the team. Unless you have some gearing you're unlikely to become a partner. You aren't going to get it on a plate. You have to be in a position to demand partnership."
While in agreement that lawyers should enjoy what they do, Jeremy Irving – a partner in the corporate insurance team at DWF who completed the TFOIL panel – argues that having a successful career is at least in part dependent on what you are prepared to sacrifice. "If you are prepared to be flexible, expand your horizons, develop new skillsets, work with the more difficult clients and partners, take on the sacrifices and compromise in your personal life, and see yourself as a self-contained business – as opposed to someone who loves doing a particular thing – then achieving partnership is possible."
Since qualifying in 1996, Irving has had stints at Holman Fenwick & Willan, LeBoeuf, Lamb, Greene & MacRae, Wilson Elser Moskowitz Edelman & Dicker, DLA Piper, and Eversheds, before joining DWF in 2015. What has struck him most during this time is the importance of USP for aspiring partners. "It is really important to provide a product or service to your internal market," he explains. "Think of yourself as a supplier within a marketplace that sources work from a variety of places, that can build up a skillset, and give something unique. That way if you have to put your foot down and say you're going to leave if you don't achieve a particular promotion, your firm will have to consider whether it is going to miss something." And, he adds, "if you don't get what you want at firm A, move to firm B".
Never-ending ladder?
Yet jumping from ship to ship is no guarantee of landing partnership. As law firms have expanded, so too has the time it takes to make partner, with more and more rungs added to the promotion ladder. It is now not uncommon for junior lawyers to have to climb through several levels of associate before being in a position to demand partnership, salaried or otherwise. For the cynical among the junior ranks, grades of association and partnership can appear as nothing more than a tool to prevent or delay obtaining equity.
"I've never been convinced as to why we need more than one brand of associate," comments Parsons. "Salaried partnership is a good idea to see how people perform. I would only perceive it negatively if people are promoted so a firm can avoid having to make a hard decision. It is not fair to give someone a title when you don't really rate them as a business. They are just going to be parked there."
Irving, by contrast, sees a sensible economic basis for associate grades. "If you can create gradations of seniority, and therefore chargeability, you can manage budgets with clients more effectively. There is a measure of carrot-dangling but, actually, it is about maximising the economic benefit you can get from someone with a certain skillset at a certain point in their career. It reflects a more sophisticated business model."
Rutter, however, understands how resentment can flourish if junior lawyers see the gradations as just another obstacle to overcome. "Not everyone can become an equity partner. It's a pyramid and there just aren't enough spots to satisfy everyone's career progression. So, gradations only work if the titles represent different career aspirations. If you are a technician, then why not have a role that reflects that but is a different career route to becoming equity partner?"
Speaking after her team's success at the Solicitors Journal Awards 2017, Jill Greenfield, partner and head of serious injury at Fieldfisher, says the senior associate title isn't seen as a roadblock, but instead as a natural progression to partnership that shows respect for a lawyer's abilities. "Every person in our department is a future partner. They have to have longevity in their career and the only way to do that is to enable them to establish their own connections and build their own brand using Fieldfisher as a platform. That is very different from other firms where it is all about the firm's brand and the message. Here it is all about the individual's."
Iona Meeres-Young, a partner in Fieldfisher's medical negligence team, adds: "We are very meritocratic. Some firms have a specific length of service before you can even make senior associate. We don't. We have a very successful senior associate development programme, and almost everybody who has been on it has achieved partnership. It really gears your mind to think about being a future partner and it gives you the skills and focus areas to succeed."
Some firms, like Stevens & Bolton, have gone a step further by adding a managing associate position to the mix, sandwiched between senior associate and salaried partner. But what exactly is the difference between senior and managing roles? "A senior associate can be good at doing complex tasks but what distinguishes that from being a partner is proactivity, that feeling that they have the energy, enthusiasm, and drive to take things forward," Richard Mumford, partner and head of litigation at the Guildford-based firm, tells me some weeks after the TFOIL event. "If you give them a case then they are driving it forward and coming to you with ideas about strategy, rather than waiting for you to go to them with tasks.
"They are also thinking about their future, about making a compelling business case to become partner, because, after all, you can't just wait for everyone at the top to shuffle off this mortal coil. We have a few senior lawyers at the firm, not all of them will make partner. Those that are proactive about their careers, that give us the confidence to think we don't need to be here because they are running the case on their own – that is when you realise you have a partner in waiting."
Millennial question
But what if the partners of the future don't, in fact, want to be partners? Shaped by globalisation, economic disruption, and advances in technology, millennials – who, we are told, demand rapid progression and a varied and interesting career – are reshaping the business landscape. For some among this generation, the idea of being tied to one business for their entire career, sacrificing their life for work, and taking the financial risk of investing in a law firm seems an absurd notion. As a result, there is fear that partnership will no longer be the carrot firms have historically used to great effect when luring and retaining the best young lawyers.
"If we are honest about it, not everybody wants the same thing," says Rutter. "The challenge for law firms is to satisfy people who have a wide range of aspirations within their career." Although not wholly convinced that different generations have widely diverse ambitions, Parsons agrees that firms may have to reconsider their respective pitches for new blood. "If the facts are that not so many people want partnership, then firms will have to face up to that and consider whether they are offering the right path and work-life balance."
Irving, however, does not believe millennials are a problem for law firms. "I don't see the junior lawyers I work with as being any different from my peers when I was a junior lawyer. The characteristic traits of lawyers fundamentally don't change regardless of their age group or how they are socio-economically defined. Ambition for material advancement and for status within a particular peer group doesn't change. And although there is much talk about millennials being willing to change jobs and wanting more work-life balance, these are slightly different manifestations of the same human traits and aspirations. What you actually see is not so much a generation of people defining how an economy is going to be, but may, in fact, be existing economic forces creating a response from a particular generation."
While acknowledging that questioning the norms of legal practice is "a great thing", Stevens & Bolton's Mumford is troubled that some millennials are lacking in drive. "There is a slight change to a feeling of entitlement, rather than the need to go out and make something happen. If you want to be a partner you have to make that happen, you can't just sit back and say, 'I'm entitled to it because I've had a great idea.' It won't work. You need to avoid a creeping complacency."
Firms can't be complacent either, and many, like Fieldfisher, are introducing agile working in recognition of a changing workforce with different needs and wants. Yet, as Greenfield explains, the perceived demands of partnership aren't always what junior lawyers, especially women practitioners, might expect. "Partnership doesn't mean you are working 24 hours a day. You make it work for you," she says. "Associates have said to me they want to wait for partnership until they've had a child or they are at school. Why are they waiting? They are putting restrictions on themselves thinking partnership means massive change in their life. I have a ten-year-old son. I take him to school every day and I leave work at 5:30. I have always done that. It is part of who I am and how I work. People shape their own futures."
Managing relationships
Of course, every associate who makes it to the promised land of partnership will invariably find that some of their friends and colleagues, who didn't quite make the grade, are left behind. This can understandably create uncomfortable situations between former peers. So just how can a new partner manage a relationship that is no longer on equal footing? "When you become a partner, it is really important you treat everyone equally and fairly. Unfortunately, that does mean you'll lose friendships," admits Rutter. "You can't have a situation where the team leader gives the better work to their friends. You must be detached and scrupulously fair with how you deal with people."
On a more pragmatic level, maintaining relationships is vital because, as Irving explains, today's junior lawyer is tomorrow's general counsel. "It is essential you find the right balance between social and business interaction. And if you do have to have difficult conversations with somebody, they must, of course, be handled technically correctly and as fairly and humanely as possible, both on their own terms and – if one takes a cynical investment point of view – with an eye to the longer term. Over the course of your career, people and businesses will come back into your life, particularly with the growth of in-house counsel functions."
The importance of having a good mentor can also not be underestimated and firms should do more than merely pay lip service to the practice of guiding junior lawyers, suggests Irving, as "the best lawyers have naturally been mentors". It is also crucial to remember, he adds, that everyone can benefit from having a good teacher. "No matter how senior you are, there should always be someone you can look up to," says Irving. "If you get to a stage in your career where you look around you and there is no one you admire and would seek counsel from then you are in the wrong law firm."
Lady Luck
Advice on making partner is as varied as the firms offering a seat at the table. And, of course, what works for one will not necessarily work for another. Rising through the ranks is also dependent on both internal and external business factors that junior lawyers have little or no control over, including office politics,mergers, and economic growth and decline. It is therefore worth recognising the part Lady Luck
plays in obtaining partnership. "I was very lucky with the firm I landed in, with the mentor I had, with the opportunities for work," says Parsons. "So if you don't make partner it may be some consolation that you didn't have the luck. But if you do, then it is not a bad thing to keep your feet on the ground, have a bit of humility, realise you are not necessarily the best thing since sliced bread, and that maybe your team, department, or firm could survive without you. You were fortunate to be given the opportunity that you were."
John van der Luit-Drummond, deputy editor
john.vanderluit@solicitorsjournal.co.uk | @JvdLD