SJ Interview: Libby Jackson, MBE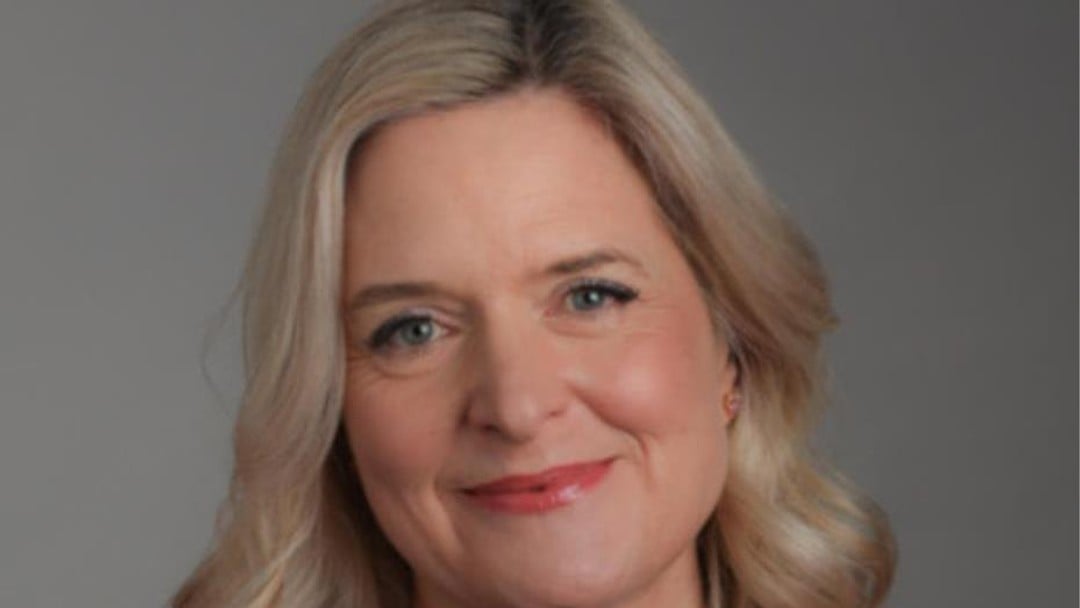 Libby Jackson is the longstanding managing partner of alternative legal services at Herbert Smith Freehills and was recently appointed managing partner for digital legal services alongside her pre-existing role.
Libby was appointed a Member of the Order of the British Empire (MBE) in the Queen's Birthday 2019 Honours List in recognition of services to the Northern Ireland economy, as well as innovation in law. After joining the firm in 1994, she moved into a legal practice management role in 2003, before becoming the first director of the firm's Belfast office in 2011 (the first 'ALT hub'). In this interview, Libby discusses her new role and how it boosts the firm's mission. She emphasises the importance of leveraging technology to enhance the digital experiences of both lawyers within the firm and clients, as well as supporting clients in understanding the implications of technology. Libby ultimately encourages embracing AI while considering the challenges and opportunities it brings.
Thank you for agreeing to the interview. Please tell us about your new role and how it overlaps with your past role.
So, my new role brings together all that I've done for over a decade, which is looking after the building and then growing our alternative legal services group. And then, in order to really leverage the opportunities that, you know, digital has really been accelerating for us and for our clients. My role has expanded to include many of the parts of the firm that align with that activity. So, for example, that's legal operations. Legal transformation. Those teams are now globally under my remit as well as alternative legal services. But I'm also working very closely with the CEO and the executive team to be responsible for our digital legal transformation strategy, that part of the firm's ambition. One of the main aspects of my role is dealing with a wide range of digital experiences. This includes the digital experience of lawyers within the firm, as well as clients who use our services, some of whom may also be lawyers. Whether they are in-house or in other roles, their digital experiences vary. Additionally, there are specialised types of work that require specific attention. Considering all these aspects, whether they involve direct client interaction or indirectly relate to clients, they are all part of our change strategy. Some aspects may be more visible than others. When it comes to technology, I believe it can be challenging to discern the true meaning behind the multitude of messages from law firms. Understanding how these messages translate into efficient work is crucial. The market itself is not very clear and, although it has evolved in the past decade, it has yet to become simpler. One of the challenges lies in deploying technology in a manner that simplifies digital transformation. My aspiration is to streamline this process. The legal tech environment is not as intuitive as it should be to help lawyers navigate their daily tasks effectively.
Please tell us more about your specific area of practice.
So, what brings together the types of work are many and varied. So, you could go from the way technology enables a lawyer to deliver their work. So, the kinds of platforms that we might use, and those might be a little bit more of a hidden layer, if you like, of technology application. And in that regard, you'll have softwares which have much intelligence and other ways of organising data. On the other hand, you've got the types of work where clients are looking for support and advice around the implication of technology for themselves. At one end, we have cyber and emerging technologies and advisory work. At the other end, we have the more traditional services provided by our TMT group, along with other technology-led services. If we focus on the alternative legal services, the key aspect of that work involves the integration of law and processing technology together. So, types of matters with high volumes of data, be they disputes, transactions or deals. It's not sector specific, it's more to do with the type of work and the way it is done as a way of working. And then of course, you do need to layer in lawyers and experts in particular, areas of law. So obviously you need that level of additional technical expertise. But a lot of this is about how the new tools that are available to lawyers are designed and run to bring new efficiency to the way that we work.
What might a typical day look like for you?
For someone who loves technology as much as I do, a lot of it is about people. So doing a lot of reading about all changes to generative AI and all other technology developments, but the truth of a managerial role is that much of my day does not rotate around being incredibly interested in the tech that we have. It rotates around how our people are working and how to really get the very most out of the talent that we have in our firm. While technology plays a significant role, the focus is primarily on fostering the growth of our business through the development of our people. This aspect brings out a fascinating relationship between technology and humans, which is a topic of captivating discussion. Questions arise about the potential for replacement and it's an intriguing subject. My role encompasses a variety of responsibilities, involving people, processes, and technology. However, if I had to pinpoint the most significant aspect of my day-to-day activities, it would undoubtedly be working closely with people.
As a leader of a diverse and dispersed team globally, what strategies do you feel need to be employed to foster a high performing culture and ensure effective collaboration across different locations?
This necessitates the adept use of technology and the implementation of best practices to ensure seamless collaboration. Our disputes business, for instance, leverages a 24/7 platform through which our team can work together. This online communication medium has become increasingly ubiquitous, particularly in the post-pandemic era, rendering geographical barriers irrelevant. As a leader overseeing a team scattered across the globe during the lockdown, I observed the leveling effect it had. Regardless of whether my team was situated in Belfast or London, the disparity was inconsequential during that period of confinement. Consequently, my business travel reduced significantly as this imperfect yet pervasive mode of interaction bridged the gap. Naturally, we must navigate time zones and connectivity challenges, striving to strike a balance that accommodates everyone. However, the underlying principles remain consistent: prioritise open lines of communication, facilitate ample interaction surrounding the team's vision and strategy, and maintain a collaborative mindset. Introducing innovative work methods via technology within a law firm can be challenging. Change, an intricate process within any organisation, is further compounded by the perpetual busyness of individuals. Researching and comprehending novel tools and approaches are not tasks they have the luxury of undertaking amidst their demanding schedules. Consequently, one of the challenges lies in deploying technology in a manner that simplifies digital transformation. My aspiration is to streamline this process by embedding as much of the transformation "under the bonnet" as possible, making the subsequent user experience as effortless as driving an autonomous vehicle.
What challenges do lawyers face when selecting legal technology solutions?
Legal technology has engendered a complex market environment, particularly concerning transactional work. Say if one seeks software to manage contracts, the amount of diverse options might be overwhelming.
Even within our firm, we strive to procure what we deem the best-in-class solutions. Nevertheless, a multitude of brand names and specific products further complicates the landscape. Consequently, the ideal solution often necessitates a combination of these offerings. Nonetheless, the crux lies in presenting this amalgamation to the user in an intuitive manner. Presently, the legal tech environment is not as intuitive as it should be to help lawyers navigate their daily tasks effectively. As much as I love the technology, it is important to remember that it largely remains a tool designed to support lawyers in delivering their legal expertise and services in an optimal manner.
Being recognised in the Queen's Birthday 2019 Honours List is a significant achievement. Could you elaborate on the services you provided to the Northern Ireland economy and the innovations you introduced in the legal field?
Certainly. To provide some context, the increasing emphasis on greater value in legal services, particularly those involving high volume data, emerged in the aftermath of the financial crisis. This led to a disruption in the outsourcing landscape, often originating from countries like India. Various integrators and other service providers challenged traditional law firms by proposing that these types of work could be done separately, without relying on law firms. As a response to this disruption, our law firm became the first to establish a nearshore alternative that was integrated within our business. In other words, we developed a captive version of this disruption, and we chose Belfast as the location. We initially started with a team of 19 people in 2000, and our Belfast office officially opened on April 11th. During the first four to five years, I served as the director in Belfast, dedicating significant time and effort to its development. We successfully expanded the team from 90 people to a considerable size, covering a wide range of work areas including disputes and real estate funds. The recognition we received in the Queen's Birthday 2019 Honours List acknowledges our pioneering role in bringing the concept of new law to Northern Ireland. This innovative step was noteworthy for the UK at the time, and it serves as a testament to the fact that innovation, like any transformative process, occurs gradually over many years. True transformation is not instantaneous but unfolds over time.
How do you think tech advancements could impact the profession in future?
Generative AI, or general-purpose artificial intelligence, is rapidly advancing, and without wanting to lean into the hype over it, I firmly believe that it will have a transformative impact on the field of law. Law, in many ways, is a language business and the emergence of large language models, such as those developed by OpenAI, has already begun to shape our thinking and will continue to do so. However, like any new technology, the challenge lies in effectively integrating it into our business practices in a manner that is both useful and ethical. It is crucial to establish clear communication and understanding within the organisation and beyond. Nevertheless, considering all the excitement surrounding this technology, it is hard for me to envision a future of law that does not heavily involve artificial intelligence. Personally, I view generative AI as another tool at our disposal, not unlike other technological advancements. Its potential lies in its ability to expedite drafting processes and provide valuable insights that enhance our own expertise and the unique value we bring to our work at HSF. Of course, these advancements come with complex considerations such as the use of public and private data, which spark engaging discussions. Using generative AI, you could ask a tool like Chat GPT to draft an article, but it would still require significant time and effort to perfect it according to your creative standards. It highlights the importance of perspective and the need for optimism in adopting this technology. Furthermore, developing practical use cases for generative AI is at the forefront of everyone's minds.
What would you say to those who have concerns about the rapid emergence of AI?
Throughout history, the evolution of machines has often reshaped the labour market, but it has also created just as many opportunities. Therefore, my advice would be to embrace the rapid emergence of AI. If it brings about change, welcome it and explore where it may lead, aligning it with your passions and interests. It's important not to get carried away with sensationalised depictions like those seen in sci-fi movies or debates about singularity. Instead, let's take a moment to reflect on the traditions and history of law and then consider the vast potential that lies ahead.