SJ Interview: James Fulforth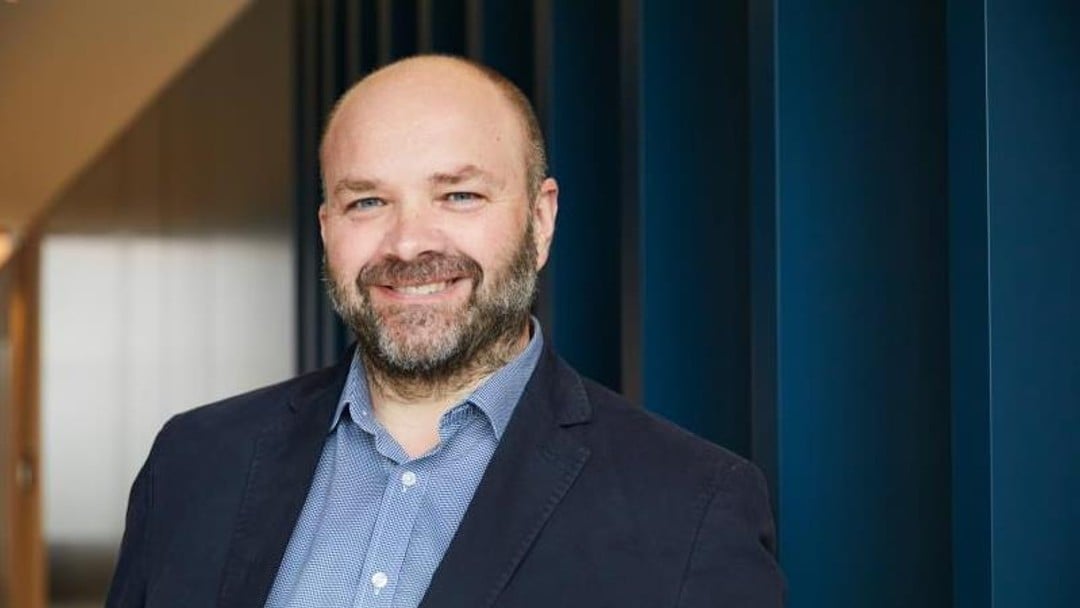 The Solicitors Journal spoke to James Fulforth, Kingsley Napley's newly appointed Senior Partner, about his experiences in the law, his thoughts on the UK's tech sector and what he hopes to achieve in his new role
Can you tell us a bit about your background, what got you here and the key to your success?
I left university with a degree in English and no particular aspiration to be a lawyer, but after a few years working in sales, a friend who had decided to leave the law suggested it would probably suit me more than it had her. After completing what was then the CPE, I trained at Charles Russell, qualifying into the corporate team in 1997, before moving to Nicholas Graham and Jones, the firm that merged with K&L Gates, where I remained until 2003. After a period as an in-house lawyer in the travel sector, I moved to Kingsley Napley as a partner in 2007. I led the corporate/commercial team from 2014 and have been on the management board since 2019.
I come from a long line of farmers in a very rural part of the east Midlands and had no family history in law, but I was lucky to join a firm which even in the late 90s was looking for trainees from less conventional backgrounds, and with non-legal work experience.
What will your new role at Kingsley Napley involve?
As Senior Partner I now chair the management board, which is responsible for the firm's overall strategy. The Senior Partner also plays a particular role in appraising and supporting the development of partners at the firm. We have grown significantly in the last few years, especially by hiring additional partners in our non-contentious teams, and a key priority for me will be ensuring that they are fully supported. Another area I will be championing is our cross-practice groups to encourage greater collaboration across the firm.
What areas of law do you specialise in and why are they important?
In my early years, I tended to work mainly on high value M&A transactions and capital markets work, but in recent years I have done a lot of fundraising work for early-stage companies, and a significant amount of this has been for tech companies. This is a critical sector for the UK economy, and never more so than now given the government has committed to making the UK a 'science and technology' superpower.
Can you tell us a bit about advising early-stage companies and startups, entrepreneurs and high net worth individuals? What challenges do you encounter?
This sort of work tends to suit firms and lawyers who have a genuine interest in the sector, and who are willing to spend a bit more time getting to know founders and their specific business. Key is devising creative, bespoke solutions for these clients and it can be very rewarding to work alongside them on an issue of particular importance or complexity and really feel like you have helped them overcome a challenge and made a difference.
What is the current state of the UK's tech sector? Has it been impacted by Brexit?
It's hard not to conclude that Brexit has had a negative impact. The UK produces incredibly innovative businesses, particularly in sectors such as artificial intelligence (AI), life sciences and green tech, but when they need to scale up, they face increasing challenges. Despite the government's attempts to persuade us that they really do see tech as being critical to the future of the economy, and its decisive (and rather surprising) intervention in respect of SVB, many businesses talk of less rather than more government support.  
How does the UK remain attractive to startups and early-stage businesses? Have the government, regulators and industry got the balance right?
In some ways, the tech 'ecosystem' remains strong, particularly for early-stage tech businesses. VCs and angels still favour tech startups over other businesses, and although 2023 has been quieter in terms of fundraisings, 2022 was a strong year. We continue to see a large number of fintech startups, but even more in healthtech and medtech. Despite this, there seems to be no obvious short-term strategy to support tech businesses. Businesses complain of ever greater delays in the processing of visa applications for highly skilled workers, issues over the supply of resources, less regulatory clarity and an increase in corporation tax. The recent interview with the founders of Revolut speaks for itself.
What does the legal landscape look like for entrepreneurs in the UK? How can entrepreneurs be better supported?
Brexit has increased the need for specific, targeted support. This was less necessary when the UK was part of the EU, but entrepreneurs are now becoming more vocal, and more critical of the government's stance. The UK Science and Technology Framework did reference certain areas of focus (including quantum, AI, semiconductors, life sciences and greentech), but entrepreneurs now need to see detailed strategies, and real support.
How do you see the market for legal services evolving in the next decade? What are the benefits, risks and challenges?
I think there will continue to be consolidation in the market. Those firms which are less able to differentiate themselves in a more competitive market will fall by the wayside. We work with a large number of entrepreneurial clients, and they are far more interested in working alongside us in partnership than they are in receiving advice from a more traditional 'trusted advisor' on discrete issues. The way in which advice is delivered will also change. Clients have become used to the productisation of services, where advice is delivered to them in a way that is not only more accessible but also more output based than time and materials. In the age of widespread adoption of automation and AI, clients are far more discerning (and rightly so) of how estimates and fees are arrived at, and expect only to pay for that which lawyers can provide, namely bespoke and considered advice from an expert who understands their business. 
How can the legal industry become more accessible and diverse? What can the legal industry do to attract a more diverse talent pool?
Although more firms are offering help with fees for those entering the profession, I think it's also important to be open to talent with non-conventional backgrounds and experience, but who are able to differentiate themselves in some way. Tools such as the one we use at Kingsley Napley from Rare Recruitment can help, but the sheer number of people looking to enter the profession means that this is still likely to be a slow process.
A factor that will make a difference is that clients increasingly come from more diverse backgrounds, probably more so than the lawyers they instruct. If law firms don't respond to this, then regardless of their technical aptitude, they run the risk of clients turning to those with whom they feel more comfortable.