Searches UK is a finalist in the Moneyfacts Awards 2016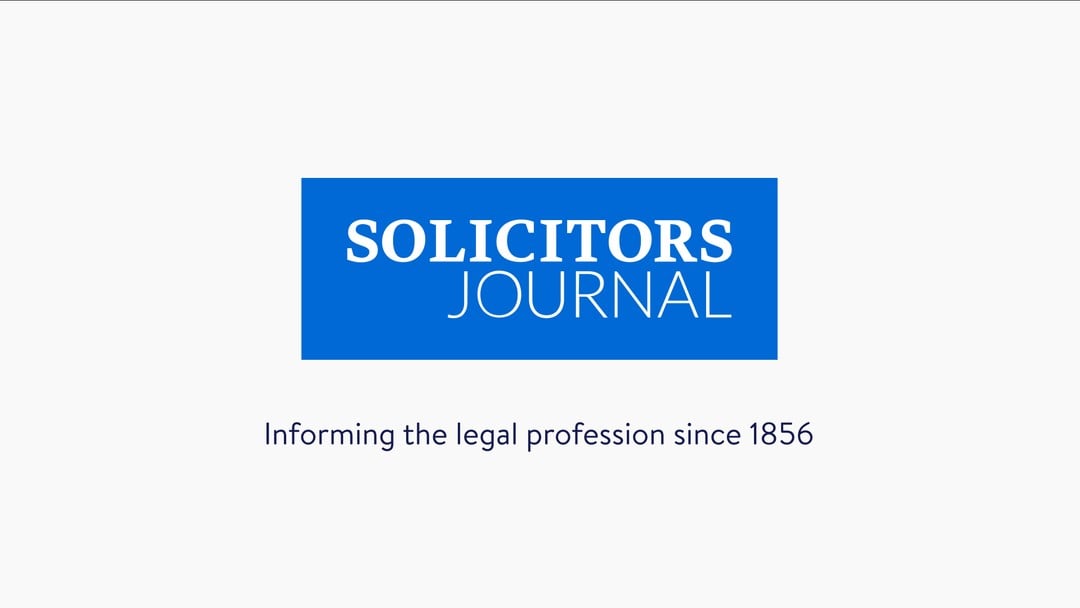 The leading search provider will also be exhibiting at Legalex for the two-day event in May
Searches UK has been selected as a finalist in the Moneyfacts Awards 2016 in the Best Conveyancing/Legal Search Service category. Finalists were determined based on the feedback from an intermediary audience, alongside Moneyfacts.co.uk's own research of the industry throughout the year. The awards ceremony will take place on Tuesday 7 June 2016 in the Pavilion at the Tower of London.
Searches UK is the only search company to be included in this category and was independently chosen for its excellence in the sector. It is a leading conveyancing search provider, offering clients both residential and commercial conveyancing searches alongside a portfolio of added value benefits, such as reimbursement schemes, case management systems, and risk and compliance help and advice.
Andrew Stenning, the managing director at Searches UK, commented: 'We're delighted to have been selected as a finalist in the Best Conveyancing/Legal Search Service category; it's even more encouraging to have received positive feedback from individuals and firms across the industry that recognise the commitment and hard work our team carry out to ensure our clients are completely satisfied. We would also like to extend a sincere thanks to Moneyfacts.co.uk for letting us be a part of their awards evening.'
Competing for the Best Conveyancing/Legal Search Service title, alongside Searches UK, are Blacks Connect and O'Neill Patient, among others. Other categories include Best Surveying Service, Best First-Time Buyer Mortgage Provider, Regional Lending Provider of the Year, and Mortgage Broker of the Year.
Award winners will be selected using a variety of methods, including weekly data analysis, votes, and an internal judging panel.
Moneyfacts.co.uk is a completely independent comparison site that helps consumers make better financial decisions. Its 'best buys' are continually reviewed to help people find the best savings rates and credit cards, while its mortgage and loan calculators search the whole market to find the best products.
For more information about the Moneyfacts Awards, visit the company's web page: www.moneyfactsgroup.co.uk/awards/mf/2016.
Legalex event
Searches UK is also delighted to announce that for the third year in a row it will be exhibiting at Legalex for the two-day event at the ExCeL in London on 11 and 12 May.
Searches UK will explore 'The Art of Conveyancing Searches', with solicitors and conveyancers visiting its stand, located at the entrance of the exhibition on stand L400, to be guided through the wide range of conveyancing searches and other added value benefits available to them through the Searches UK art gallery concept.
Lisa Summerton, the sales and marketing director at Searches UK, said: 'We're really excited about exhibiting at Legalex and our team look forward to meeting many solicitors and conveyancers on the day to reveal our art stand. I believe that Searches UK offers something unique and personal to firms and we'll be available all day to discuss our service in more detail. We've taken a fun approach to the stand and hope the delegates visiting us enjoy the journey and concept we've put together.'
Tickets to the show can be booked for free by visiting www.theartofconveyancingsearches.co.uk and further information about the day can also be found here.
Delegates attending the exhibition can attend a variety of talks including 'The Importance of Historical Mapping' from Searches UK and Groundsure, and 'The Hidden Legacy of Mineral Extraction in the UK' from Searches UK and Terrafirma Mine Searches Ltd.
Andrew Crawshaw, the strategic account manager at Groundsure, will join Stenning to discuss historical mapping and the reasons why this is necessary to property transactions. Their session will take place in the Keynote Theatre on 11 May at midday.
Tom Backhouse, the managing director at Terrafirma Mine Searches Ltd, will also speak with Andrew Stenning to investigate the issues of abandoned mineral workings and the problems they can cause property and land, before reviewing recent trends, statistics, and case studies for mineral extraction-related ground instability and analysing why mining-risk assessment is becoming so important in the conveyancing, development, insurance, and construction sectors. Their session will take place in the Conveyancing Theatre on 12 May at 1pm.
New clients who open an account and place their first order with Searches UK before the exhibition will qualify for a surprise gift, which they can collect at the show. Email marketing@searchesuk.co.uk and quote PRACC to redeem this offer.
All delegates visiting the Searches UK stand will also be entered into a prize draw to win an original piece of art by Bryan Duncan, which will be displayed at the event.
Attracting solicitors from across the country, Legalex is the UK's fastest growing legal event that is designed specifically to help legal firms improve and expand as a business, find more clients, modernise, and ultimately take their legal firm to the next level.
To request an electronic copy of the programme, email marketing@searchesuk.co.uk. Searches UK provides both residential and commercial conveyancing searches, including local authority searches, drainage and water, environmental, planning, chancel, mining, energy and infrastructure, and many more
For more information about any of the products and services from Searches UK visit the website and follow the Facebook, Twitter, LinkedIn, or Google+ pages. Alternatively, call 0800 043 1815 or email info@searchesuk.co.uk to speak to one of the dedicated team today.
About Searches UK
Searches UK is one of the UK's leading search providers, specialising in a full range of professional conveyancing services for both residential and commercial properties. With a team of industry professionals and expert search agents, providing a fast, reliable, accurate, and cost-effective service is a priority. In addition to conveyancing searches, Searches UK offers unique products, indemnity insurance policies, and free continuous professional development to provide clients with all the tools and knowledge required to lead a successful and professional business. For information about our products and services on the move, download the free Searches UK app from the Apple and Android app stores.
Above all, Searches UK is a personal company that will go above and beyond to accommodate individual client requirements and boasts an average score of 9.9 out of ten on Checkaprofessional.com, which reviewed its commitment to professionalism, quality of service, advice, communication, and customer service.
Searches UK Ltd is owned by Fitzalan Partners, an NAHL Group PLC company.