Russia sanctions: failing to hit the target?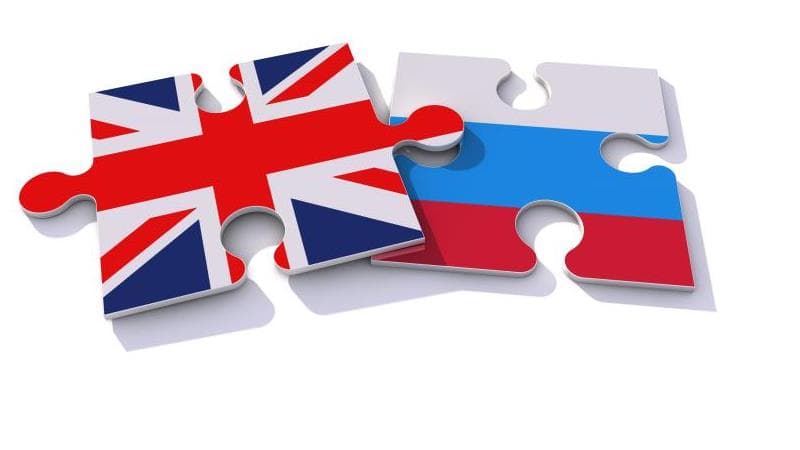 Since Russia's recognition of the non-government-controlled areas of the Donetsk and Luhansk oblasts in Ukraine and its invasion of Ukraine in February 2022, the EU and UK has imposed a series of new sanctions against Russia.
Many of us have felt the ripple effects since, including a rising cost of living crisis. We have also been made aware of the inevitable human rights complications, including the Ukrainian refugee crisis following the invasion.
The aim of sanctions are to impose financial penalties on either individuals, other economic actors, or specific governments, usually with political aims. In the case of Russia, the West's economic sanctions aim to cripple the Russian economy, which could prompt Russia to come to the negotiating table and end its involvement in the Ukraine conflict. In the meantime, new EU and UK regulations aim to maximise the negative impact of the sanctions for the Russian economy, while maintaining limited consequences for EU and UK businesses.
Relevant changes
Russia has long been under Western sanctions since it annexed Crimea in 2014 and invaded parts of Ukraine. However, these have increased following its fully declared invasion in February. Since imposing the sanctions regime, the EU and UK has continuously increased punitive measures.
On July 21, the UK introduced new regulations, namely the Russia (Sanctions) (EU Exit) (Amendment) (No. 14) Regulations 2022. This was an amendment of the Russia (Sanctions) (EU Exit) Regulations 2019 (the 2019 Regulations), thereby restricting trade by persons in the UK with Russian individuals or companies in several areas, including various professional and business services and the energy sector. 
The EU has imposed several rounds of sanctions against Russia, including targeted restrictive measures (individual sanctions), economic sanctions and diplomatic measures. The EU has also adopted sanctions against Belarus in response to its involvement in the invasion of Ukraine.
The individual sanctions target people responsible for supporting, financing, or implementing actions which undermine the territorial integrity, sovereignty and independence of Ukraine or who benefit from these actions.
In total, also considering earlier individual sanctions imposed after the annexation of Crimea in 2014, the EU has sanctioned 108 entities and 1214 individuals. Among these – Russia's President, Vladimir Putin, Russia's Minister for Foreign Affairs, Sergey Lavrov, pro-Russian former President of Ukraine, Viktor Yanukovych, oligarchs linked to the Kremlin, such as Roman Abramovich, 351 members of the Russian State Duma (the lower house of parliament) who voted in favour of the recognition of Donetsk and Luhansk on 15 February 2022, various local politicians such as the mayor of Moscow, high ranking military officials, various Russian businesspeople and those considered disinformation actors who are involved in pro-Russian media and propaganda.
The EU has imposed various import and export restrictions on Russia. The consequence of this is that European entities cannot sell certain products to Russia (export restrictions) while Russian entities are not allowed to sell certain products to the EU (import restrictions). The export and import restrictions exclude products primarily intended for consumption and products related to health, pharma, food and agriculture, in order not to harm the Russian population.
Weak sanctions regime
There have been some failures to enforce EU sanctions, however. For instance, according to Germany's government, none of the Russians who have been targeted by EU sanctions have declared their assets to German authorities, as required under Germany's sanctions law. This has sparked questions over the need to tighten and increase transparency over the sanction's regime.
Under Germany's sanctions law, targets of EU sanctions have a duty to declare their assets immediately, or risk a fine or up to a year in prison. However, this has raised concerns over the laxness of sanctions so far and has suggested the need to enforce stricter measures within the EU.
Moreover, Russia has been able to move towards other countries as an offshore [haven/refuge], such as the United Arab Emirates (UAE). The New York Times reported more Russian private jets than ever are flying from Moscow to the UAE, including Russian billionaire Roman Abramovich who parked his Dreamliner in Dubai. Tourism from Russia is still in a state of flux, while UAE airline companies are one of the few that continue to operate direct services from Russia.
The EU, in collaboration with other like-minded partners, has adopted a statement reserving the right to stop treating Russia as a most-favoured-nation within the WTO framework. The EU has decided to act on this not through an increase in import tariffs, but through a set of restrictive measures that include bans on the import or export of certain goods. The EU and its partners have also suspended any work related to the accession of Belarus to the WTO.
What lawyers can do
The Solicitors Regulation Authority (SRA) had started carrying out checks on firms named in parliament that could be linked to Russian oligarch clients on the sanctions list and were seeking to avoid sanctions. In parliament, it was warned that some firms may not have been conducting proper checks on clients, leading to the risk that some could be undermining the sanctions regime.
Various law firms have either put their Russian offices under critical review or closed them down. Top 30 UK law firm Kennedys said it was in the process of closing its Moscow office, after decreasing its operations last year after feeling "uncomfortable with the direction the country was taking".  Meanwhile, firm Brown Rudnick said it has received a greater number of requests from companies keen to ensure they do not fall foul of the rules.
Other global firms have acted. Leading Swedish law firm Mannheimer Swartling said it had relocated all its Swedish lawyers based in Moscow ahead of plans to exit the Russian legal market "in an orderly manner" with respect to its Scandinavian clients and Russian employees. 
Jeffrey W Cottle, a partner at the firm, said: "It was a muted response from the Prime Minister to see what Russia's reaction will be and it is an attempt to de-escalate the situation, which is what we are all hoping for".
CMS has stated that it wants to ensure it can review its operations in Moscow. In a statement, it said it sought to ensure it "remains compliant with international sanctions and its principles and values" amid Russia's "brutal and unlawful" invasion of Ukraine. It said it would no longer accept new instructions from Russian-based clients or from "any individuals with a connection to the Russian government" in any jurisdiction "for now". 
Ultimately, while lawyers and law firms must certainly play a part, the need to establish greater criminal liability is apparent. The EU Commission could implement new, expanded powers to ensure sanctions measures are upheld and criminal liability for individuals breaching the sanctions regime is maintained. It could involve the establishment to monitor and impose sanctions if member states cannot do so, while the EU Directorate-General for Financial Stability, Financial Services and Capital Markets Union (DG FISMA) could be granted its own power to conduct investigations and fines if needed.
Tags: