Rise in work for family lawyers despite low divorce rate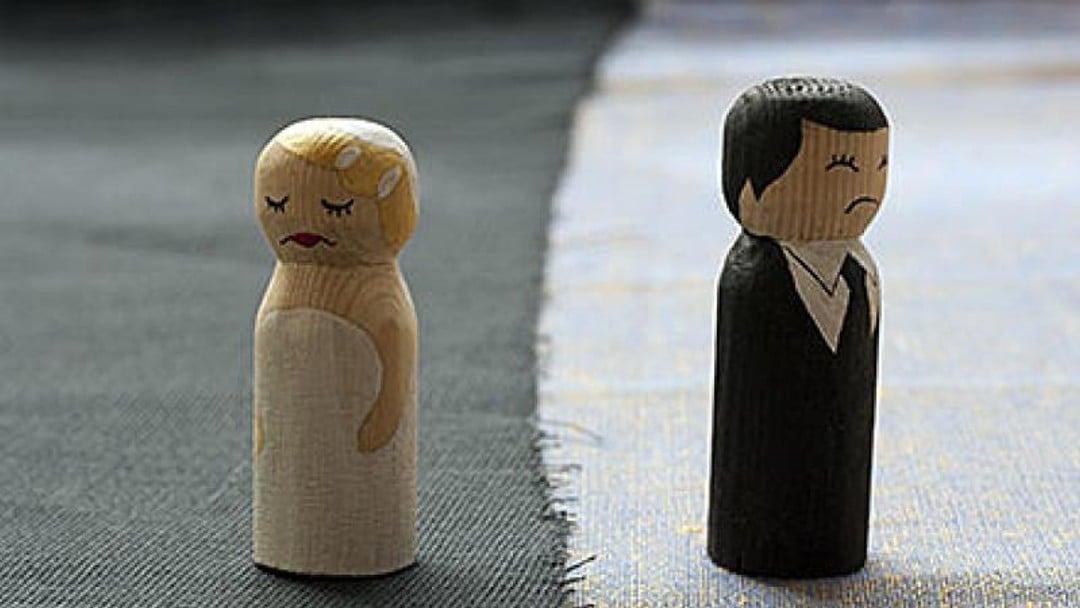 By
Solicitors attribute falling figures to rise in cohabitation and legal aid cuts
Instructions are on the rise for family solicitors despite the latest figures from the Office for National Statistics revealing a record drop in divorce rates.
Divorce figures fell to a 40-year low in 2014, according to the ONS. The year saw 111,169 divorces, a decrease of 3.1 per cent compared with 2013 and a decline of 27 per cent since 2003. The number of divorces in 2014 was highest among men aged 45 to 49 and women aged 40 to 44.
However, Marilyn Stowe, senior partner at Stowe Family Law, told Solicitors Journal, that, in her firm's experience, instructions from divorcing clients are increasing across the country 'in line with a similar pattern in the 90s, coming out of a recession'.
Asked to explain the drop reported by the ONS, Stowe suggested it could have arisen from cuts to legal aid with people unable to instruct a lawyer due to cost or feeling ill-equipped to go it alone in court. 'Litigants in person may be able to go to court for child related issues by representing themselves, but on finances it is too difficult for them,' she added.
The ONS also revealed the average age for both men (45.6) and women (43.1) divorcing had climbed 8 per cent over the last 30 years, while the number of 'silver-splitters' divorcing had also risen. Stowe said the increase was most likely due to greater financial stability in later life. 'Finances could well be the key,' she said. 'And if that is the case, the figures could mask a great deal of social injustice that access to legal aid used to alleviate.'
Hazel Wright, a partner at Hunters, has seen an upturn in work from cohabiting couples, as well as disputes over money on divorce. 'Divorce work is straightforward, but these statistics do not address the ways in which families sort out their finances or the arrangements for their children, following separation of the adults. These form the bulk of the work for divorce lawyers, and that workload is not changing.'
Last month the ONS revealed that cohabiting couple families were the fastest growing family type in the UK, with 3.3 million such families documented in 2016, more than double the 1.5 million recorded in 1996. Nicola Haines of the vital statistics output branch at ONS suggested 'cohabitation may be reducing the number of weaker relationships progressing to marriage'.
Clare Wiseman, a family lawyer at Irwin Mitchell, said the declining statistics may reflect that 'more people are cohabiting first which could mean their relationships are stronger when they come to get married or they are simply choosing not to marry in the first place, particularly if one or both parties have had a previous relationship and/or are wealthy in their own right'.
However, speaking to Solicitors Journal, Wright said there was 'no real evidence that 'weaker relationships don't proceed to marriage', although it does seem that marrying later, when each spouse has more life experience, enhances the likelihood of marriage lasting'.
Looking to the future, Wiseman expects the ONS's next batch of statistics to contain same-sex divorce reported on for the first time as same-sex marriages were only legalised in 2014. Meanwhile, Tony Roe, solicitor and family law arbitrator at Tony Roe Solicitors, told Solicitors Journal that 'headline-hitting cases' could prompt a spate of new instructions.
'More people are now aware, in the light of Wyatt v Vince that a divorce does not resolve potential financial claims a former spouse may make against the other,' said Rowe. 'Moreover, other Supreme Court decisions in Sharland and Gohil, dealing with non-disclosure, had a good number of prospective clients looking to reopen their divorce settlements.'
The ONS figures arrive ahead of that most anticipated month for family lawyers '" January, otherwise known as 'divorce day', when couples, anecdotally at least, flock to their local solicitor for advice and fresh starts.
Matthew Rogers is a reporter at Solicitors Journal