Relationships and impact of hormonal changes from contraception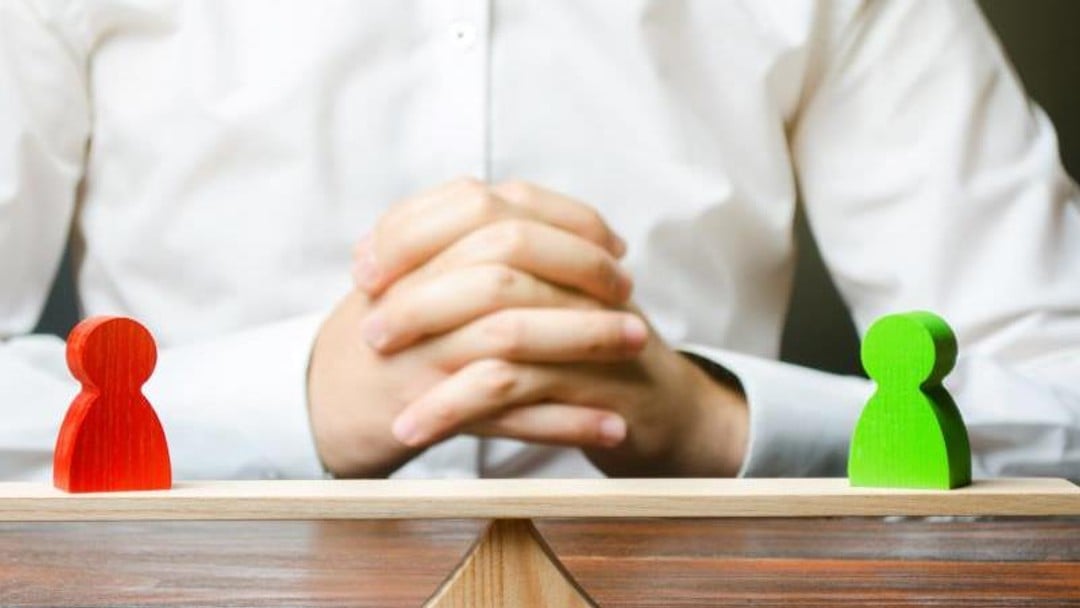 With past strain from women's contraception, Gemma Davison looks at the implications of the introduction of a male hormone-free contraceptive
Hormonal contraception is no longer enjoying the thrilled response of the 1960s women to whom it brought sexual freedom and power and the ability to choose whether they wanted a baby or not. In reality, the pill has been a cause of debate in society for many years, particularly among those who see drastic side effects, including skin issues, physical changes such as weight gain, not to mention the mental effects that hormonal contraception can have.
Here at Stowe Family Law, we recently conducted a survey of over 500 women looking into the impact of hormones and hormonal changes on relationships across the UK. Hormonal contraception plays such a huge role in the lives of many women, but the effects on romantic relationships and marriages often go unrecognised.
Pressure and wellbeing
Unfortunately, with the onus of taking contraception falling far too often on the woman in the relationship, pressure can build, and tensions rise between the couple, before any side effects have even come into play. The minefield of pills and other types of hormonal contraception puts unnecessary strain on the woman, particularly if communication in the relationship is on thin ice to begin with.
87 per cent of women responding to the survey said their hormonal contraception affected their physical and/or mental wellbeing. Mood swings, anxiety, tiredness and depression were some of the most common side effects identified. 85 per cent said the side effects of their contraception had proved detrimental to their marriage or romantic relationship.
Almost one quarter per cent of respondents said their hormonal contraception actually caused the breakdown of their relationship.
As such, it is not surprising the news Australian scientists have started trials for a male, hormone-free contraceptive has been welcomed across the world. The contraceptive could be available in as little as 3 years' time and could provide both sexual partners with the freedom they need, without causing chaos for women's hormones.
In the past, no male contraceptive has truly taken off, except the condom or vasectomy. Side effects have been off-putting, and though deeply ironic, this has prevented progress in the area.
However, scientists believe sperm-blocking hydrogel could be a game-changer in the contraceptive world, releasing a great deal of pressure on both parties in the relationship. As the famous saying goes, 'a problem shared is a problem halved'. And this is true, too, when it comes to contraception.
As the study has moved to human trials, the principal investigator and Epworth Freemasons urologist, Nathan Lawrentschuk, said they would be examining whether the hydrogel offers a non-permanent alternative for male contraception.
Relationship problems
With the prospect of alternative contraceptive methods on the horizon, albeit a few years down the line, now is a prime opportunity to investigate the role of contraception, and hormonal changes, on our daily lives.
Hormonal contraception is taken by thousands of women across the world. In the UK in 2018, the pill was the most common form of contraception for women aged between 15 and 49, with 28 per cent using it as their main method, according to Statista*.
Pill usage can start at a very young age, as it is often used not only for birth control reasons, but also to mediate periods and calm hormonal acne among teenage girls. Statista figures show in 2021-2022, 56 per cent of women in England aged 16 and 17 who were in contact with sexual health services used user-dependent contraceptives*.
With the pill prescribed to nine out of ten women who receive contraception from a GP or pharmacy, it is a wonder how there is not more awareness and support around the effects of the pill. Each pill is different and can have varying impacts on the user, depending on their own body composition. This, then, can have wide ranging domino effects on relationships, particularly romantic ones.
Responding to the Stowe survey, 17 per cent of women said they no longer felt attracted to their partner and attributed this to the contraception they were using. One third said their hormonal contraception caused a lack of physical intimacy.
Yet, a quarter of respondents said their partner did not understand the physical and emotional changes that hormonal contraception can have, resulting in relationship problems and even breakups, as mentioned.
While many women can, and do, take matters into their own hands by switching their type of contraception or coming off it altogether (65 per cent) the reality is 73 per cent fear their hormones will negatively impact their relationship in the future.
However, hormonal contraception is not the only issue facing women. The Office on Women's Health estimates around 3 in 4 women will suffer from premenstrual syndrome, also known as premenstrual tension (PMS and PMT), over their menstruating lifetime. For many, these symptoms can be completely debilitating and cause problems both internally and externally.
65 per cent of respondents to Stowe's survey said the effects of PMT had caused their relationship to suffer, and 12 per cent saw their relationship end as a direct result of PMT. Lack of understanding (17 per cent), anxiety caused by hormonal changes (13 per cent) and mood swings causing arguments (19 per cent) were primary reasons for the resulting relationship problems.
Again, women feel unsupported and misunderstood, not just by their partner, but also by society. The first Women's Health Strategy for England, published in July 2022, will go some way to reach a more balanced approach and start to reduce the gender health gap. The strategy aims, through various research, data collections and training, to tackle some deep-rooted and archaic systemic issues facing women in England.
However, this is only touching the surface of the reality facing women across the UK. On the ground, relationships continue to suffer due to the hormonal changes facing women daily and monthly.
In May 2022, the Spanish government approved a menstrual leave law, the first to exist in Europe. If this passes successfully through parliament, those suffering with painful periods will be entitled to a minimum of three days menstrual leave per month from 2023. This may be extended to five days if necessary. Yet, with the rest of Europe slow to maintain pace, it is no surprise women feel ostracised. Taboos still exist around women's health issues, and hormonal changes like PMT are no exception.
Future hope
As family lawyers, it is not necessarily that we see health issues like PMT, or hormonal contraception, directly causing divorce, although clearly these can factor into a relationship breakdown, as highlighted by the survey. The lack of understanding around hormones means women feel unsupported and misunderstood. What this can do is accentuate and worsen the cracks that exist in a relationship.
Communication is often one of the major problems in marriages and romantic relationships. Making sure constant and open discussion is central can really make a difference to the success of a relationship.
When it comes to hormones and contraception, medical research and additional specialist training for doctors is a good start, particularly for society in general. Nevertheless, as exemplified by Stowe's survey, real change needs to happen between individual couples.
The pressure on women regarding contraception needs to be alleviated, and this can be dealt with within the relationship itself by education and discussion.
The same is true for menstruation and the ongoing physical and emotional changes this can wreak. When partners show understanding, sympathy and engage in proper communication, there is hope for a more successful relationship.
Gemma Davison is a partner at Stowe Family Law stowefamilylaw.co.uk