QC appointments 2021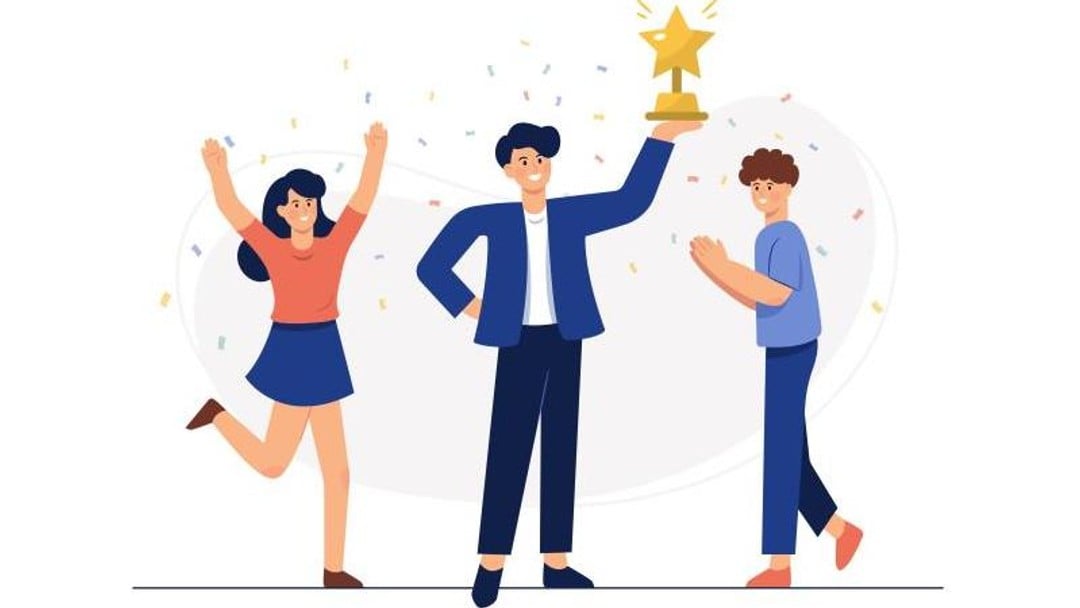 The appointments included five solicitor advocates
Her Majesty The Queen has approved the appointment of 101 barristers and Solicitors as new Queen's Counsel (QC) in England and Wales.
Those awarded with the title of QC have demonstrated particular skill and expertise in the conduct of advocacy.
The appointment of eight new Honorary Queen's Counsel was also announced. Honorary QCs are awarded to those who have made a major contribution to the law, outside practice in the courts.
The appointment ceremony will be held at Westminster Hall on 21 March 2022, with awards being bestowed by the Lord Chancellor & Justice Secretary, Rt Hon Dominic Raab MP.
The Lord Chancellor said: "I want to congratulate all recipients of this title on their forthcoming appointments and awards.
"The award of QC is highly sought after, and the expertise and eminence of this year's pool is testament to the excellence of our world-leading legal sector".
The Law Society commented: "News that five solicitor advocates are to be appointed QC is extremely welcome. We'd like to congratulate all the successful candidates: Ruth Byrne, Kate Davies McGill, Sylvia Noury, Christopher Parker and Gaetan Verhoosel.
"We'd also like to congratulate those solicitors made honorary QC among them Elizabeth Wilmshurst, Camilla Parker – member of the Law Society's Mental Health and Disability Committee, as well as Professor David Hodson and Andrea Coomber."
Hodson, who is co-founder and partner of The International Family Law Group, commented: "I am delighted to receive this honour.  I have throughout my career been keen to make the law more accessible, fairer and understandable to all, to keep cases out-of-court wherever possible, to encourage good settlement-orientated practice and to share my knowledge. 
"I've had the privilege of working in leading and cutting-edge firms and alongside some incredible colleagues. Family breakdown is dreadful for everyone concerned. Resolving disputes from that breakdown should make it easier for family members with fair solutions, not harder and more painful.  I have through many ways tried to bring this about in practice.  The vital work continues."
New Queen's Counsel (QC) in England and Wales
Ms Sarah Katherine Abram
Mr Timothy Osman Akkouh
Miss Nneka Veronica Anastesia Akudolu
Miss Rehana Azib
Mr Christopher Paul Barnes
Dr Rachel Ann Barnes
Mr Lucas Bastin
Mr Anthony Zaid Beswetherick
Ms Jessica Boyd
Mr Matthew James Bradley
Mr David Bradly
Ms Nicola Braganza
Ms Joy Brereton
Mr Jeremy Marc Brier
Ms Laura Judith Briggs
Mr Edward Martin Brown
Mr Jude James Bunting
Ms Ruth Byrne
Miss Jacqueline Anne Carey
Mr Alexander Charles Ross Chandler
Mr Rupert Quincey Choat
Miss Joanne Marie Clement
Ms Betsan Heulyn Criddle
Miss Rhiannon Crimmins
Ms Kate Helen Davies McGill
Miss Claire Suzanne Davies
Ms Elizabeth Davies
Ms Estelle Alexandra Michelle Dehon
Ms Laura Dubinsky
Mr Aidan Eardley
Ms Helen Mary Evans
Mr Julian Evans
Ms Gemma Farrington
Mr Mark Anthony David Fell
Mr Andrew James Ford
Mr Alan James Gardner
Mr Mark Douglas Gatley
Mr Simon Ian Goldberg
Mr David Ericson Grant
Mr Michael Gration
Mr Timothy Sinclair Green
Mr Neil Hart
Ms Deanna Mary Heer
Miss Catherine Louise Heyworth
Ms Josephine Higgs
Miss Miranda Jane Hill
Mr Simon Stuart Howarth
Mr Sebastian Mark Isaac
Miss Laura Wendy Johnson
Mr Julfikhar Farhaz Khan
Mr David Stephen Lamb
Mr Marios Pambos Lambis
Mr Calum Lamont
Ms Zoe Laura Leventhal
Mr Jeremy Stephen Lewis
Ms Lisa Linklater
Mr James MacDonald
Ms Alice Candida Mary Mayhew
Mr Alexander Nathan Milner
Mr Simon Christopher Milnes
Mr Thomas Edward Munby
Miss Melissa Rosalind Gillian Murphy
Mr Hanif Mohamed Iqbal Mussa
Ms Sylvia Maria Noury
Mr Joseph Patrick Anthony Peter O'Brien
Mr Christopher John Parker
Mr Timothy Terence Parker
Ms Carine Anne Isabelle Patry
Mr Alexander Richard Polley
Miss Laurie-Anne Power
Mr Nathan Rasiah
Ms Sarah Katrina Reid
Mr Giles Richardson
Mr Stephen Robins
Ms Sophia Roper
Mr Charles Philip Row
Mr Harpreet Singh Sandhu
Mr Andrew James Scott
Miss Sara Louise Sherafat Mansoori
Mr Laurence James St. Ville
Ms Sultana Tafadar
Mr Richard John Thomas
Mr Richard Michael Thyne
Miss Claire Victoria Toogood
Dr Gaetan Verhoosel
Ms Sarah Jane Vine
Mr Liam David Walker
Ms Galina Ward
Mr Toby Watkin
Miss Claire Elizabeth Watson
Mr Matthew Paul Weaver
Mr Robert Nicholas Weekes
Mr Andrew David Westwood
Mr Richard Langdale Whitehall
Ms Victoria Kathleen Fitzgerald Windle
Ms Emily Caroline Wood
Mr Charles Philip Woodhouse
Miss Charlotte Helen Grace Worsley
Mr Alexander Paul Wright
Ms Lucy Anne Wyles
Miss Gudrun Rachael Young