Providing a global lifeline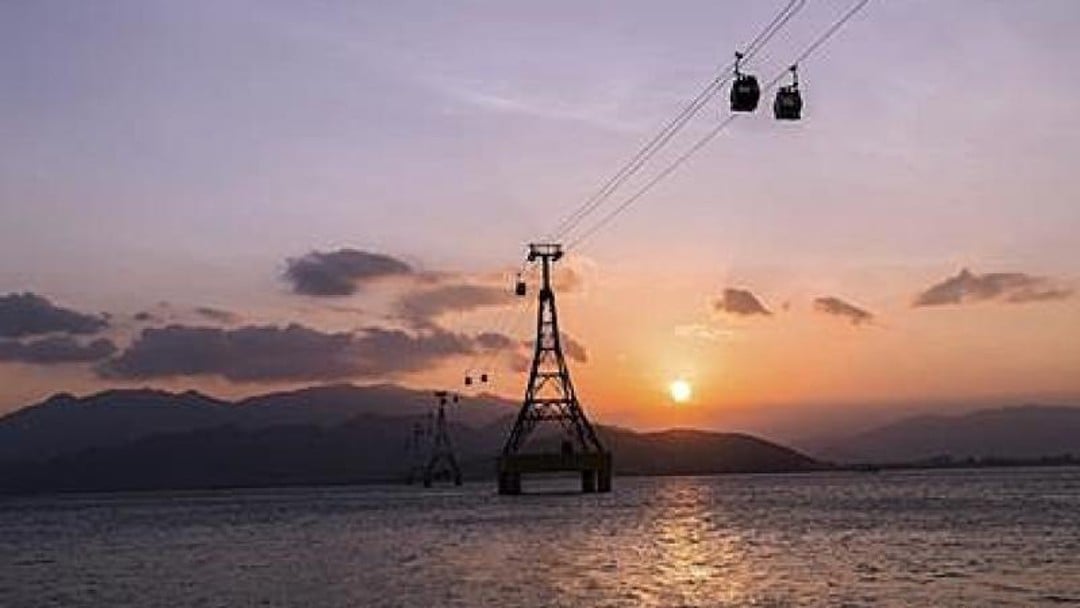 For over 21 years, Sense International has worked closely with families and professionals to support children and adults who are deafblind to develop vital communication and life skills
Can you imagine the joy that is experienced when a mother communicates with her child who is deafblind for the first time? Or when a person who is deafblind, who has felt isolated from the community, is able to work and support their family? For thousands of children and adults who are deafblind, the support of Sense International has meant they can learn to communicate, to flourish, and to connect with their families.
Sense International works in Africa, Asia, Latin America, and Eastern Europe, in places where local communities are often struggling with very basic needs. It is against this challenging backdrop that Sense International continues to change the lives of people who are deafblind and their families.
Deafblindness is a combination of sight and hearing impairments. Some people are completely deaf and blind; others have a little sight and/or hearing they can use. Many children may also have other physical and learning disabilities to cope with.
In poorly resourced countries, the causes of deafblindness are more numerous than in wealthier countries, and some of them are preventable. Sense International works with governments to introduce vaccination programmes for rubella, a virus which is the main cause of deafblindness in poor countries when it is passed from a pregnant woman to her
unborn child.
Isolation from the community
We all depend on our senses to learn and understand the world around us. Without sight or hearing, it can be very hard for a child who is deafblind to connect with the world, to make themselves understood, or to express their needs - and many lead very lonely lives. Their family may feel at a loss about how to approach them, and without the mental or physical stimulation so essential for their development, they may never learn to walk or talk.
Sadly, in some communities there is a deep social stigma around disability, and people who are deafblind and their families may be shunned by the local community because of their condition - which can be very isolating and distressing for families already struggling to cope with the additional needs of a child who is deafblind. And the child may require so much care that a parent or other adult in the family is prevented from working, driving the whole family further into poverty.
'Many times I have found children who have been left, forgotten about. You don't find them in the living room, you find them in the darkest room, and that's if they are lucky enough to be in the house. It is our job to bring these children back into the life of their family, to be accepted by their community,' says Alice Nabbanja, a community rehabilitation officer for Sense International in Uganda.
Without support, children who are deafblind can face enormous challenges to do the simplest things. Tragically, if a child growing up in poverty does not receive help, there is a high chance that they will not survive. Sense International's aim is a world where all children who are deafblind are given the right support to learn to communicate, develop self-care skills, receive an education, and, where possible, find a job. Rather than being excluded, they can live, learn, and thrive.
Providing the right support
People who are deafblind face a wide range of challenges, so there are a number of approaches that can be learned and used. A child who is deafblind might learn some simple hand signs at first (for 'food', for example). They might also learn to use an 'object of reference' to communicate - for example, if they hold out a mug this means that they want a drink. Some people may be able to learn more advanced forms of sign language which have been adapted so that the signs can be felt by touch.
For children who are deafblind, the early months are a vital chance to develop any small sense of sight or hearing they may have. Screening programmes and early intervention centres allow Sense International to find the children who need help as early as possible.
The charity works in partnership with local organisations and groups, so that together they can provide the right support for deafblind people. Sense International's specialist school units, home educators, and training programmes for teachers enable children who are deafblind to break through the barriers and get the chance to learn - either at school or at home.
For people with sight and hearing impairments, the lack of simple things like hearing aids, glasses, or cataract operations makes life unnecessarily challenging. Many children who are deafblind in poor countries are also severely undernourished. Sense International sets out to support the health of children and adults who are deafblind so they can live and thrive.
In countries with little or no social care, the ability to work is vital. Sense International helps young people who are deafblind develop the skills they need to make a living, through vocational classes, skills development, and enterprise start-up kits.
The everyday lives of families in some of the world's poorest countries have been transformed by the charity's work to ensure that national legislation and policy recognises the rights of people who are deafblind. Sense International campaigns to ensure the voices of people who are deafblind are heard at all levels of society.
Despite the complexities of this disability and the enormity of the challenges, with basic support and education tailored to their individual needs, children who are deafblind can connect, grow, take an active part in their communities, and reach a level of independence. SJ
Case study
Seven-year-old Magdaline – Maggy to her family – was born with deafblindness after her mother, Pamela, contracted rubella during pregnancy. She lives in the Kangemi slums in Kenya, with her parents and two brothers.
Both of her parents are casual labourers, earning about £1 a day when they are able to find work. Despite the love and care of her parents, Maggy was isolated, frail, and underweight when Sense International found her at the age of two.
At that age Maggy was unable to walk, to feed herself, or even to communicate with her family. She often and repeatedly banged her head when she was agitated.
Today Maggy attends the deafblind unit of the Sense International-supported Kilimani School five days a week, where she stays in the school dormitory. In addition, a trained teacher from a nearby mainstream school visits Maggy at home. The teacher also educates the family on the best ways to support and help Maggy.
Maggy can now walk and feed herself independently and is learning to communicate with her family and other children at school. She loves exploring their faces and does not isolate herself from people the way she used to.
Her mother, Pamela, is delighted with the progress Maggy has made. She says: 'Magdaline was extremely thin at birth. At the time when children are expected to crawl and walk, she could not walk, she just continued sitting, sleeping, and crying.
'Since she started going to Kilimani, she has had a positive change. She wasn't able to walk, eat, or sit when she started, but now she can eat food by herself, she can walk, she can do all the things that other children are able to do.
'If you told me that my Maggy would learn, I would not believe you! That she now goes to Kilimani and gets a home-based education is a miracle.'