Pro bono costs: The gift forgotten by lawyers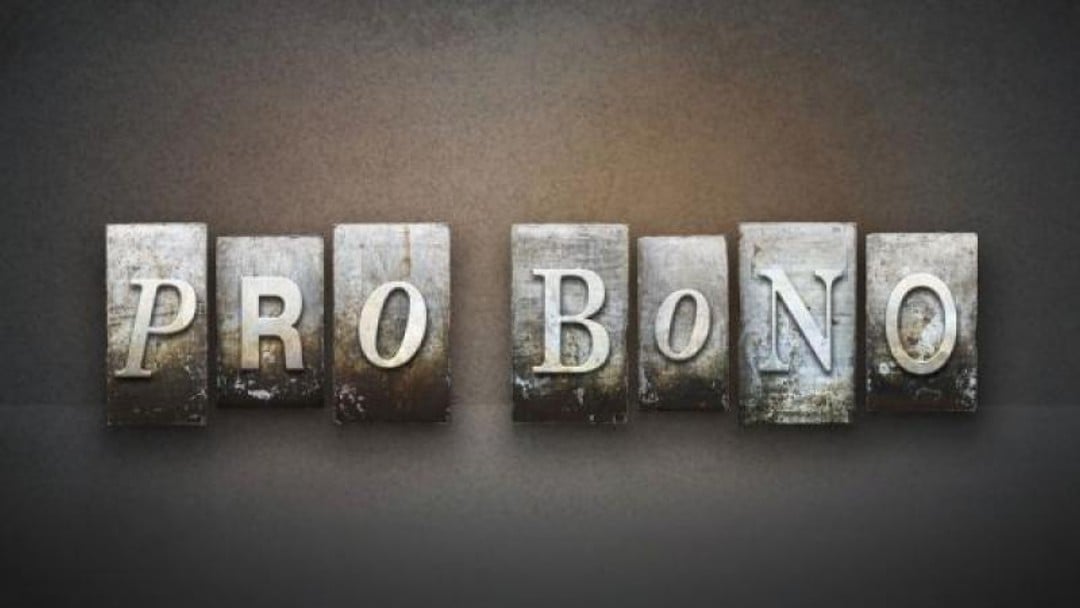 Practitioners must not miss the opportunity to level the playing field and sustain the free legal advice sector by asking for pro bono costs, writes John van der Luit-Drummond
News that law firms from London to Beijing have increased their commitment to pro bono work will come as a relief to those who, for a wide variety of reasons, have been denied access to justice.
Though the UK government should be given no further encouragement to argue that pro bono is a substitute for legal aid - forcing the public to rely upon the kindness of the legal profession - lawyers from firms both big and small are still desperately needed to meet the demand for free legal advice.
Yet despite the important contribution made by UK lawyers, anecdotal evidence suggests many practitioners remain unaware of their ability to recover costs in pro bono matters, an option that can strategically enhance a case and help sustain the free legal advice sector.
'I still hear from solicitors who are doing fantastic pro bono work, including representation in court, where they haven't asked the judge to award pro bono costs,' says Bob Nightingale MBE, the head of fundraising at the London Legal Support Trust.
'Funds from pro bono costs go straight back to the free legal advice sector to help even more people get access to justice. Every time an opportunity to ask for pro bono costs is missed, the free legal advice sector is potentially missing out on thousands of pounds that could help even more people get the invaluable support of a lawyer at a time when they need it most.'
Pro bono costs, for the uninitiated, are the same as ordinary legal costs: if a solicitor works for free in the course of litigation, and the case is successful, they can ask for costs to be paid by the losing party. Under section 194 of the Legal Services Act 2007, such costs must be paid to the nominated charity prescribed by the Lord Chancellor, namely the Access to Justice Foundation.
Since their introduction in 2008, around 160 pro bono costs orders, with a value of close to £600,000, have been made by the courts. The foundation uses the funds to make charitable grants to organisations providing free legal advice to those most in need.
'Access to good quality legal advice is critical to the enforcement of legal rights and makes an enormous difference to people's lives, helping to reduce debt, poverty, and suffering,' says Ruth Daniel, the chief executive of the Access to Justice Foundation.
'On average, law centres have lost 40 per cent of their funding since 2011,' she continues. 'Eleven centres have closed and most have lost some staff and reduced services in order to do the best they can with funds available. New funds are crucial to their continuing work.'
After Birmingham Law Centre went into administration in 2013, the people of Britain's second city were left without a free legal service resource. Funding from the foundation helped to re-establish the service by way of the Birmingham Community Law Centre.
Available in the civil courts, including the civil division of the Court of Appeal and the Supreme Court, pro bono costs can be recovered on the same basis as ordinary costs.
'We see pro bono costs in cases ranging from housing and immigration, to judicial review and basic contract disputes,' explains Daniel. 'Costs are not available in tribunals, although we would like to see them made available.
'A number of tribunals have jurisdiction to make costs awards and there seems a real opportunity to level the playing field and encourage settlement in cases where pro bono lawyers are involved.'
In fact, levelling the playing field is one of the strategic advantages of pro bono costs, as Daniel explains: 'Whereas, in the past, the better-funded party would have had no costs risk in pursuing a case, pro bono costs help encourage settlement as there is now a cost risk on both sides.'
Costs have been recovered by a range of firms, from small high-street practices to regional giants, and City players to international behemoths. The London office of Weil, Gotshal & Manges recorded 56.77 pro bono hours per fee earner, according to the latest TrustLaw Index survey, with over half performing more than ten hours of advice last year.
Speaking on the subject of costs, a spokesperson for the firm told Solicitors Journal: 'We recently obtained a pro bono costs order in the county court. It was really straightforward and we are delighted that these costs will now go towards helping even more people get free legal advice.'
Meanwhile, Paul Yates, who runs Freshfields' London pro bono practice, said: 'We have obtained pro bono costs in several cases, from a few thousand pounds up to significant five-figure sums.
'We're pleased to see these funds going towards helping even more people get access to free legal help. Making the other side aware of the risk of pro bono costs can also help level the playing field and encourage early settlement.'
Of course, costs will not be applicable in all pro bono work, but with the Law Society estimating that the value of pro bono work across all private practice firms totals more than £600m, Daniel wants solicitors to ask for costs whenever possible.
While a global surge in support for the international refugee crisis has justifiably made headlines and moves are afoot to potentially launch an independent, not-for-profit contingent legal aid fund (CLAF), those UK lawyers acting in the face of swingeing cuts to legal aid and the advice sector should not forget, or be afraid to ask for, costs to safeguard access to justice.
John van der Luit-Drummond is deputy editor for Solicitors Journal
john.vanderluit@solicitorsjournal.co.uk | @JvdLD